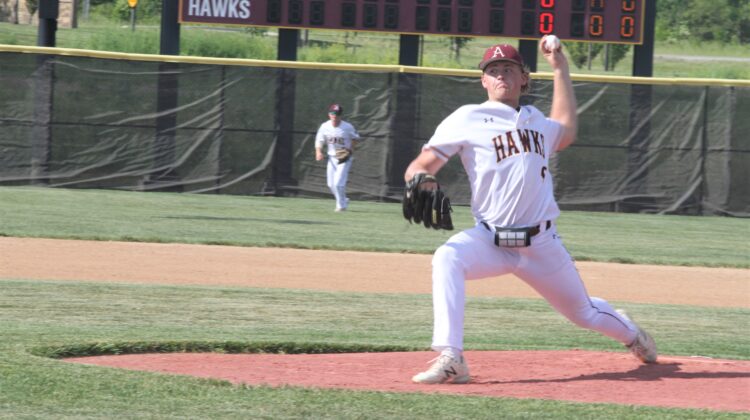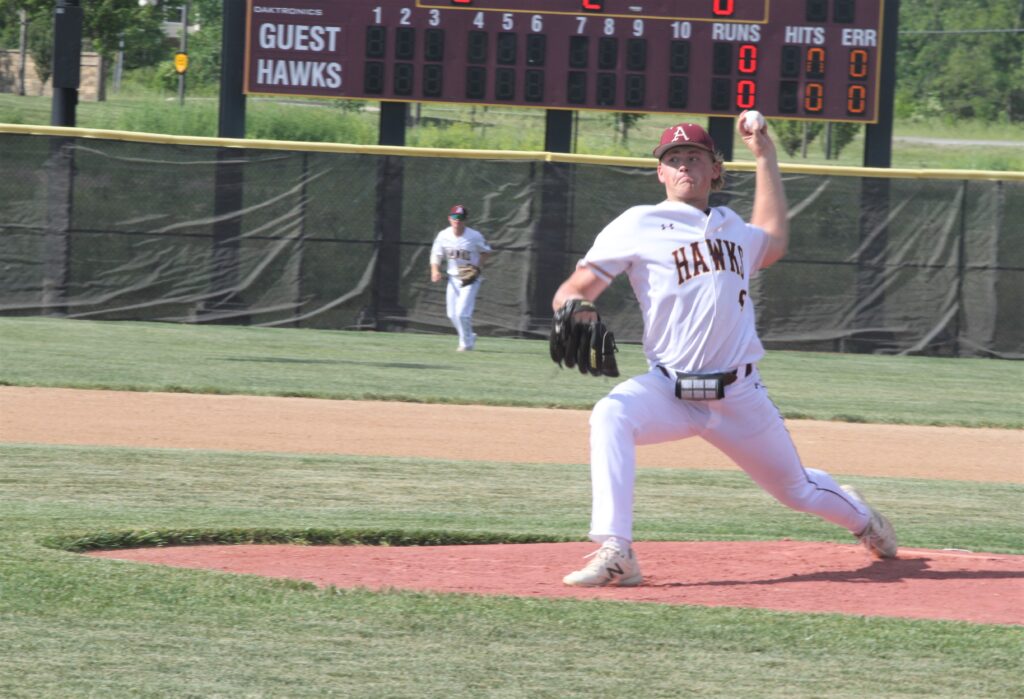 A week ago, Ankeny pitcher Brody Brecht tossed a no-hitter and tied a school record with 17 strikeouts in a victory over Ames.
On Monday, fellow senior Weston Fulk did the unthinkable–he may have topped Brecht's performance.
Fulk threw a perfect game and struck out 12 of the 18 batters that he faced as second-ranked Ankeny rolled to a 10-0 win over visiting Des Moines Hoover in six innings in the opener of a non-conference baseball doubleheader.
"At the beginning I had no idea that the perfect game was still on," Fulk said. "But, as the game progressed, I started to realize that nobody had gotten on base. I tried to just block the perfect game out and focus on the next pitch."
Fulk needed just 69 pitches to get through six innings. The southpaw raised his record to 6-2 with his sixth straight win.
Fulk, who lowered his ERA to 1.99, had walked 34 batters in his previous 32 2/3 innings this season.
"I think I did a really good job getting ahead of the count and putting them away early," Fulk said. "Getting up in the count allowed me to throw the curveball and make them chase. My two-strike fastball was getting over really well, too."
The game ended early after the Hawks erupted for five runs in the bottom of the sixth.
"Weston had great stuff," said Ankeny coach Joe Balvanz. "He was throwing whatever he wanted whenever he wanted. I thought (Colin) Riggs did a great job, too, behind the plate. Weston was just dealing. It was fun to watch."
Fulk also had a double in the win, his 20th of the year. He set a school record for most doubles in a season.
Fulk, an Iowa recruit, is batting .521 with 12 home runs and 56 RBIs. He ranks among the state leaders in several offensive categories.
"He's just playing on another level right now," Balvanz said.
Cael Boyd went 3-for-3 and scored a run for the Hawks. Ryan Crandall went 2-for-3 with a double and drove in two runs.
Riggs, Kade Somers and Tamden Webb-Tate also had two RBIs apiece. Jase Bauer went 2-for-4 and knocked in a run, while Brecht doubled and had one RBI.
Ankeny completed a sweep of the twinbill with a 4-0 victory in the nightcap. Will Johnson (6-1) allowed just two hits and had seven strikeouts over the first five innings.
"Will gets overshadowed sometimes, but he's put together a tremendous senior season," Balvanz said.
Bauer went 2-for-4 with a triple. It was his seventh triple of the season, tying the school record that he set last year.
Fulk went 2-for-3, while Brecht had a pair of RBIs. Webb-Tate added a double.
Ankeny (28-6) extended its winning streak to 15 games and has won 25 of its last 26 contests. Hoover (13-22) had won four of its previous six games, including a 5-4 victory on Wednesday over Southeast Polk–the last team to defeat the Hawks.
"The guys are playing at such a high level right now," Balvanz said. "This team is going to be really hard to beat in the postseason."
Bauer, Boyd, Brecht and Fulk have helped the Hawks to more than 90 victories in their high school careers. They all joined the varsity as freshmen in 2018.
"They've changed Ankeny baseball," Balvanz said. "I'm so proud of them, and I'm just trying to enjoy every day I have with them."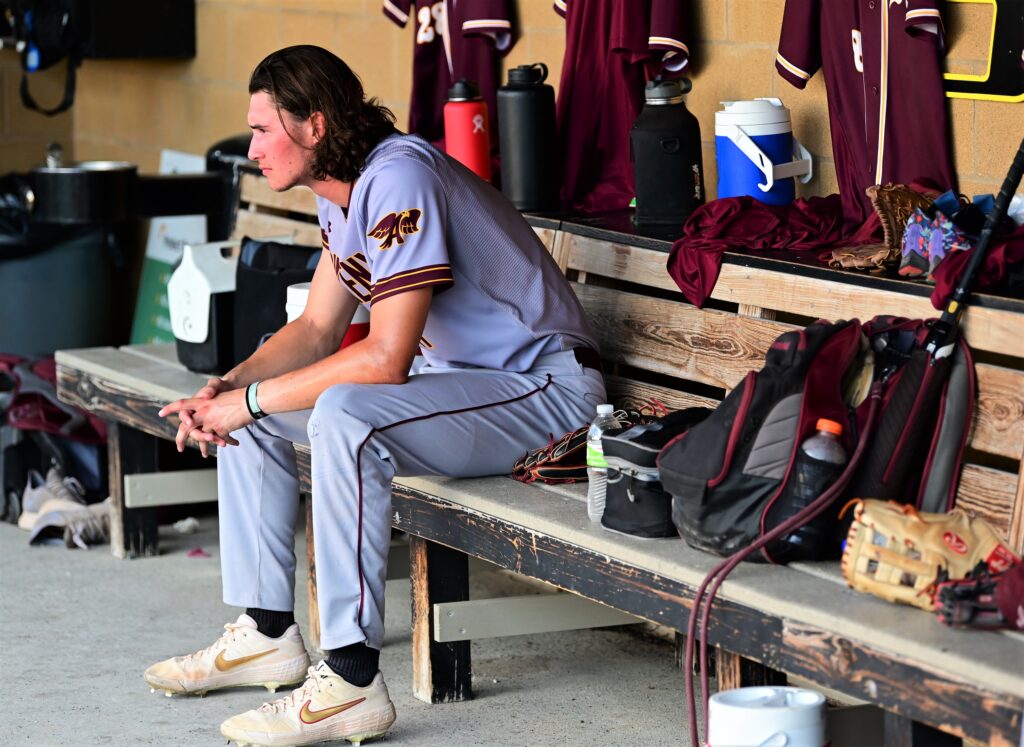 Brecht will make his final start of the regular season on Tuesday when the Hawks play a non-conference game at No. 9 Waukee (21-14). He will then have a week off before taking the mound again in a Class 4A substate final on July 21–assuming Ankeny can beat winless Des Moines North (0-29) in a quarterfinal game on Friday.
Brecht was ranked the 77th-best prospect in the country and was expected to be selected in the 2021 MLB amateur draft, which concluded on Tuesday. However, he went undrafted after teams balked at his asking price.
On Monday, Brecht announced via Twitter that he would be fulfilling his dream of playing football for the Iowa Hawkeyes. He will also play baseball.
"Because that has always been my dream, I made sure to honor that during the MLB draft process," Brecht tweeted. "I knew my position might eliminate most MLB teams, but I had to follow my heart."
Balvanz said he thinks Brecht's right arm will be just as valuable in three years, when he will again be eligible for the draft.
"He's the most special arm I've ever had the privilege to coach, and I've had some good ones," Balvanz said. "He is cut from a different cloth."