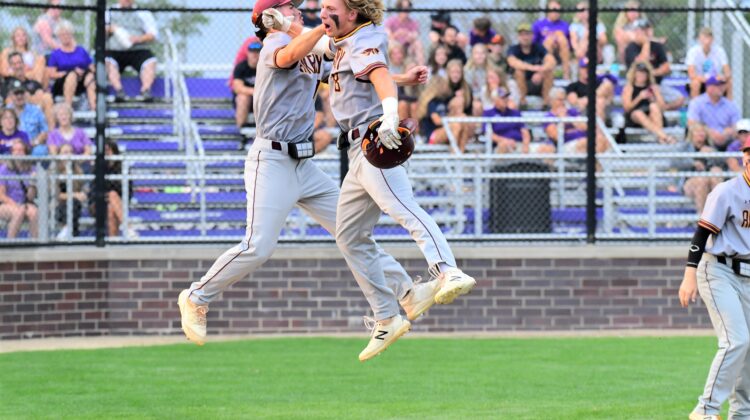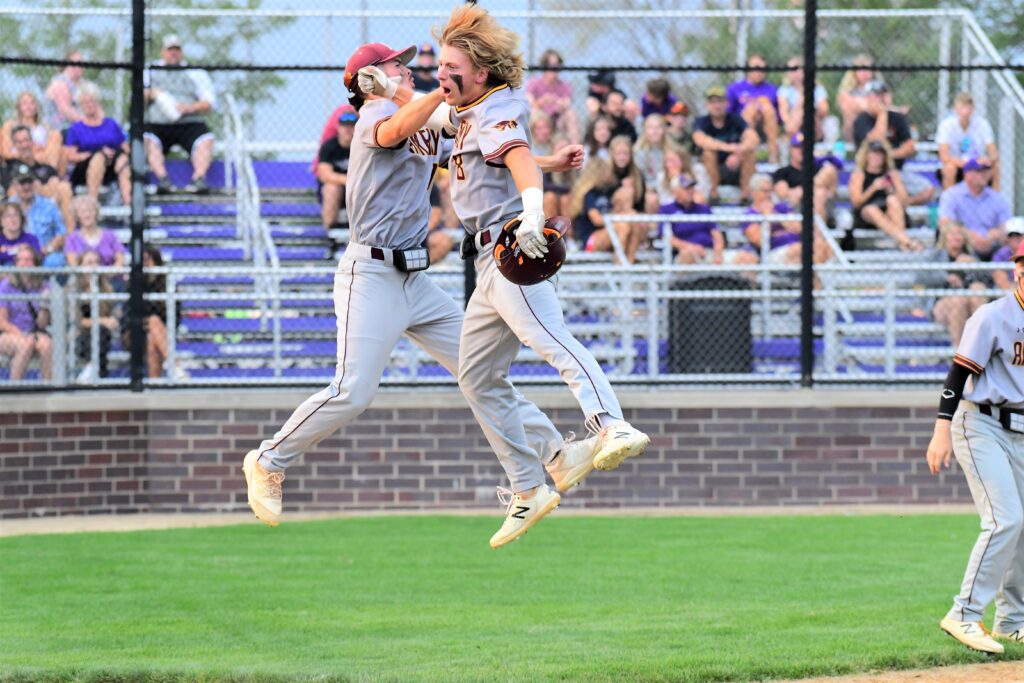 The Ankeny baseball team hasn't been challenged very often this season, especially in the last six weeks.
Tuesday's non-conference game at Waukee showed that the second-ranked Hawks can win a close game under pressure.
Jase Bauer homered for the game's only run, Brody Brecht tossed another masterpiece, and Ankeny closed out the regular season with a 1-0 victory over the No. 9 Warriors.
"Tonight was good for us," Bauer said. "It had a postseason feel to it since we were only playing one game at 7 p.m. vs. a pretty good team. I'm happy with the way we were able to grind out a win. That's the thing about this team. It's not always pretty, but we find a way to win."
Bauer connected for his eighth home run of the season in the third inning. He blasted a pitch from Waukee's Camden Kaufman over the fence in center field.
"I was ahead 2-0 in the count and was looking for something I could drive," said Bauer, who went 2-for-4 and is now batting .504. "I got a pitch that I could put a good swing on, and it just happened to go out."
That was all that Brecht needed. The flame-throwing righthander went on to toss a one-hitter with 14 strikeouts, throwing his fourth straight shutout.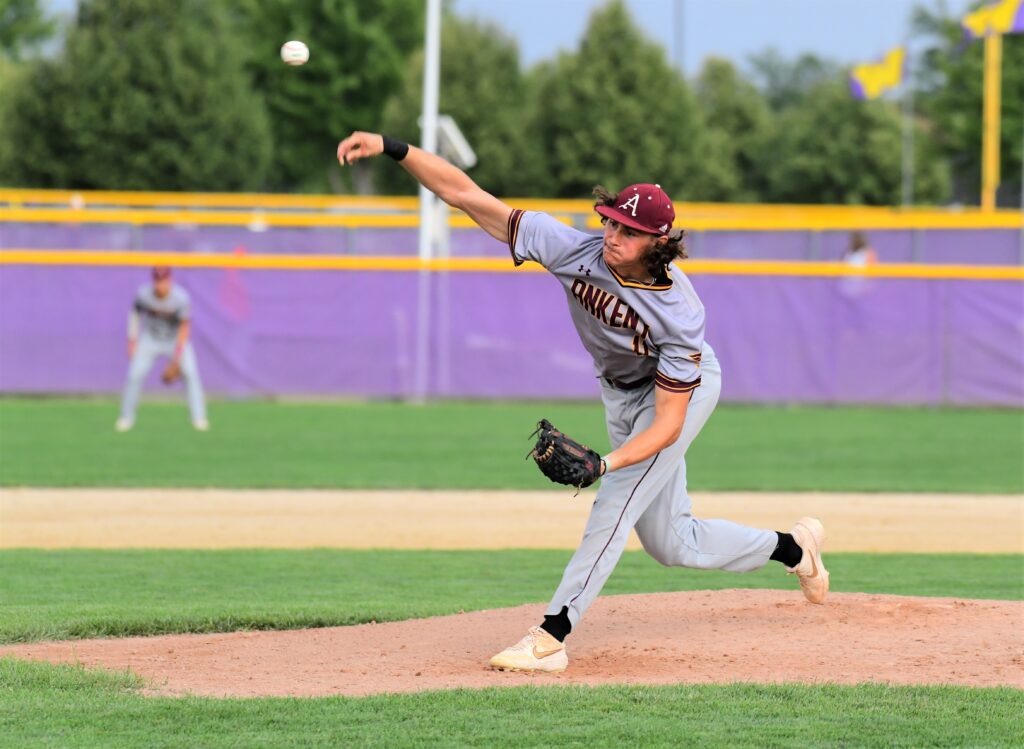 Brecht was making his first start since being passed over in the 2021 MLB amateur draft earlier in the week. He allowed a single by Jaxon Van Pelt and three walks–two of them to Dale Stout–but otherwise dominated the Warriors, lowering his ERA to a microscopic 0.58.
"It was a relief to know what my future was, and I didn't have to worry about the draft," said Brecht, who raised his record to 8-0. "I knew after Jase's home run that I just needed to finish the job and do my best to help my team win. His hit definitely motivated me to get the job done."
Brecht has now pitched 26 consecutive scoreless innings. He has not allowed an earned run in his last six starts.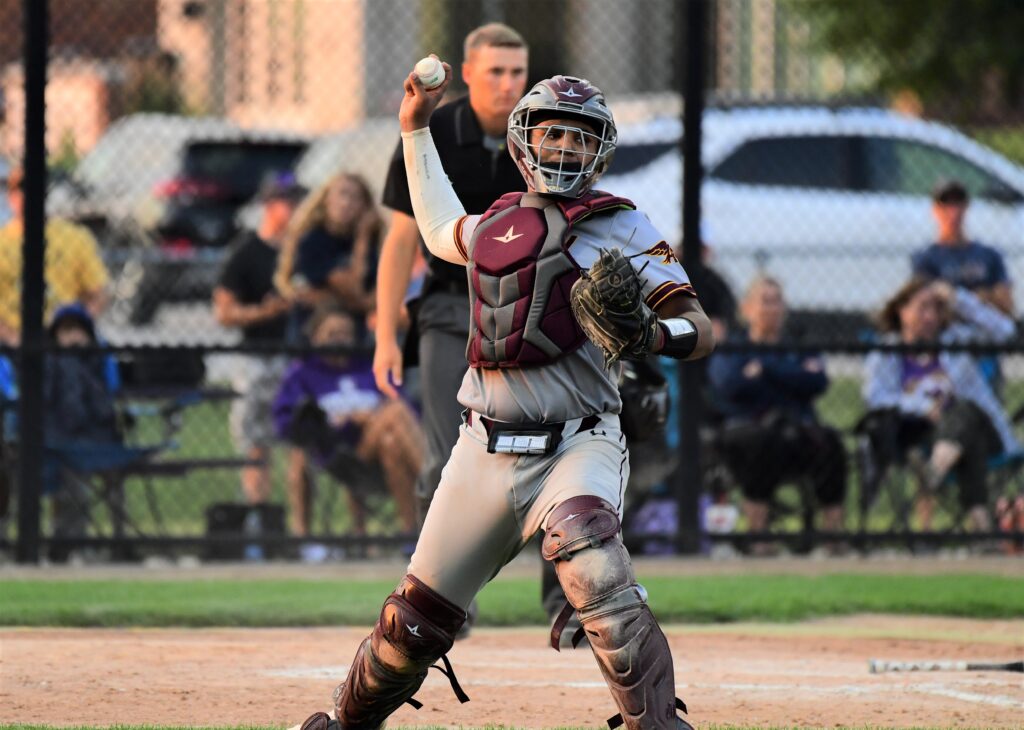 "With Brody on the mound, one run is all we needed," said catcher Tamden Webb-Tate. "He's thrown lights out all year; I had no doubt he'd get us the win. The slider and fastball combo with the occasional curveball kept hitters off-balance, and he was very efficient."
Webb-Tate also went 2-for-3 at the plate as Ankeny (29-6) extended its winning streak to 16 games. The Hawks have won 26 of their last 27 contests.
Waukee dropped to 23-15 on the season.
Ankeny will host Des Moines North (0-31) in a Class 4A substate quarterfinal on Friday at 7 p.m.