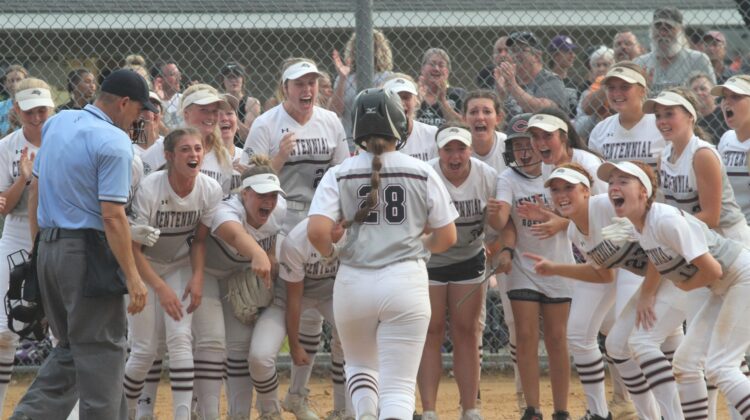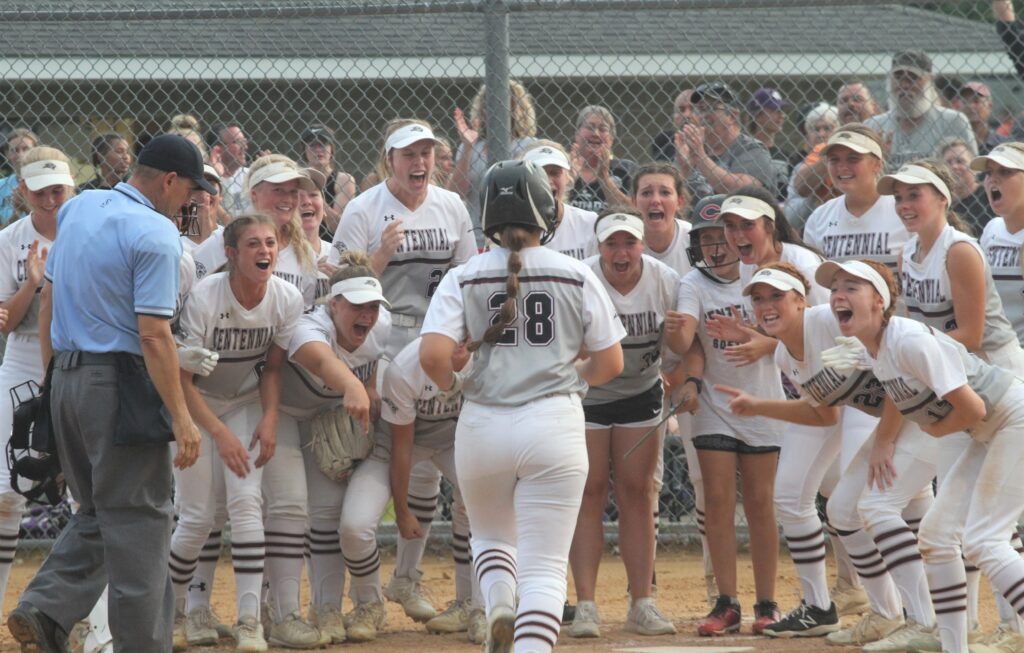 Sam Klug played a supporting role on last year's Ankeny Centennial softball team that earned a third-place finish in the Class 5A state tournament.
Now, she'll get a chance to play a starring role at Harlan Rogers Park.
Klug tossed a six-hitter and had six strikeouts to help the 10th-ranked Jaguars to a 3-2 victory at No. 4 Indianola in a regional final on Tuesday. She fanned Alley May with the tying run on base to end the game, punching Centennial's ticket for a return trip to Fort Dodge.
"It feels amazing," said Klug, who was a backup to starting pitcher Madi Huisman last season. "It's good to make it two years in a row."
The Jaguars (31-9) avenged a regional semifinal loss to Indianola on the same field in 2018. The Indians (34-5) had won 26 of their previous 27 games.
"That was a hard-fought battle for seven innings," said Centennial coach Brett Delaney. "Both teams came out and played well. It was awesome to find a way to get the win."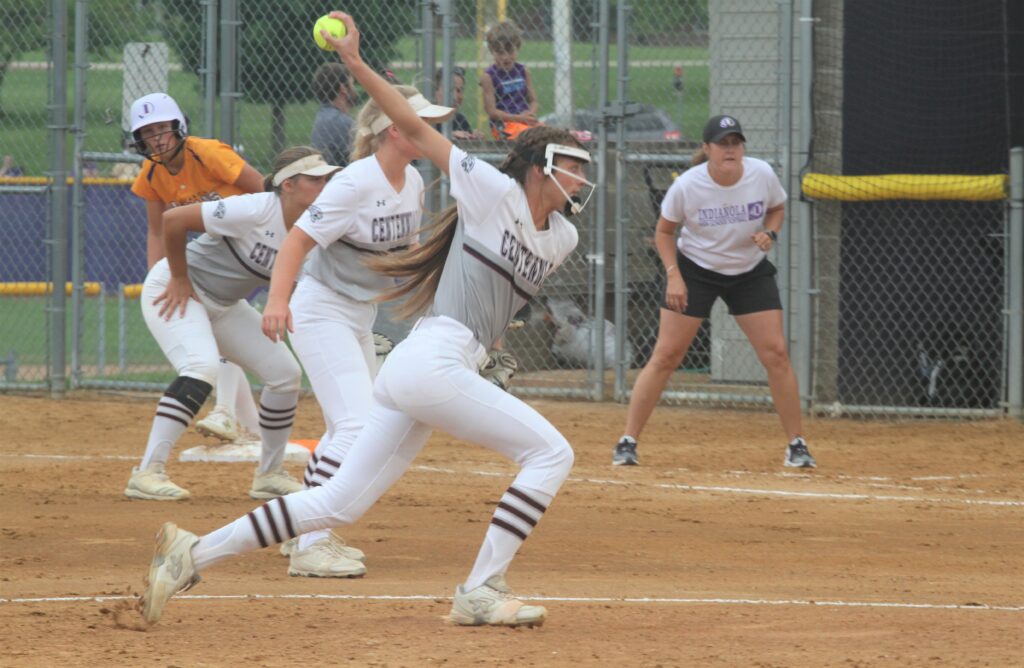 Indianola pitcher Kate Kralik (18-3) was coming off a five-inning perfect game against Dowling Catholic on Monday. She racked up 10 strikeouts against Centennial, but the Jaguars found a way to score three runs–two of them unearned.
"We knew that we had to be aggressive early because we knew if she got ahead she's a little tricky," said Centennial catcher Ella Schulz.
The Jaguars took a 1-0 lead in the third inning. Lauren Solis reached on a fielder's choice, then raced home when Addi Starr doubled off the glove of center fielder Selia Becker for her fourth RBI of the postseason.
Schulz reached second on an error to open the fourth inning. Courtesy runner Morgan Severseike advanced to third on a wild pitch.
With one out, Mackenzie James bunted and Severseike sprinted toward home plate. Indianola catcher Mara Bishop received a throw and put a tag on Severseike, but the Centennial senior was ruled safe on a defensive obstruction call.
"I knew it was going to be a close play," Severseike said. "It looked like I was going to be out, but I had to do whatever I could for the team. I turned around and saw that it was obstruction, and it was just crazy."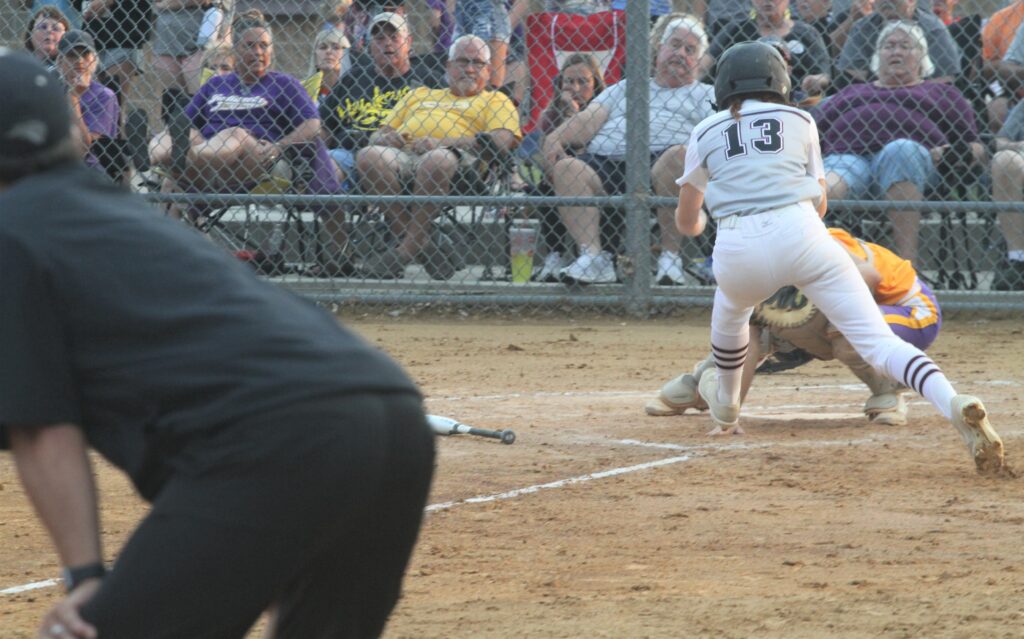 In the fifth inning, Kralik quickly retired the first two Centennial batters and got ahead of the next hitter, sophomore Sydney Morris. But Morris then turned on a no-ball, two-strike pitch and ripped it over the fence in left field for her first varsity home run.
"It felt really good. I've only hit (homers) in domes," Morris said. "I was looking to just foul it off and help my team. It just went over."
It proved to be the winning run.
"We knew (Kralik) would be around the zone, and she was all night," Delaney said. "She battled us and kept us off-balance, but we found a way to score a few runs. We got a big hit from Sydney, and that was her first outdoor home run. That was pretty impressive."
Indianola got a run back in the bottom of the frame when Bishop crushed a homer to center field. It was her fourth home run of the season and the Indians' 40th.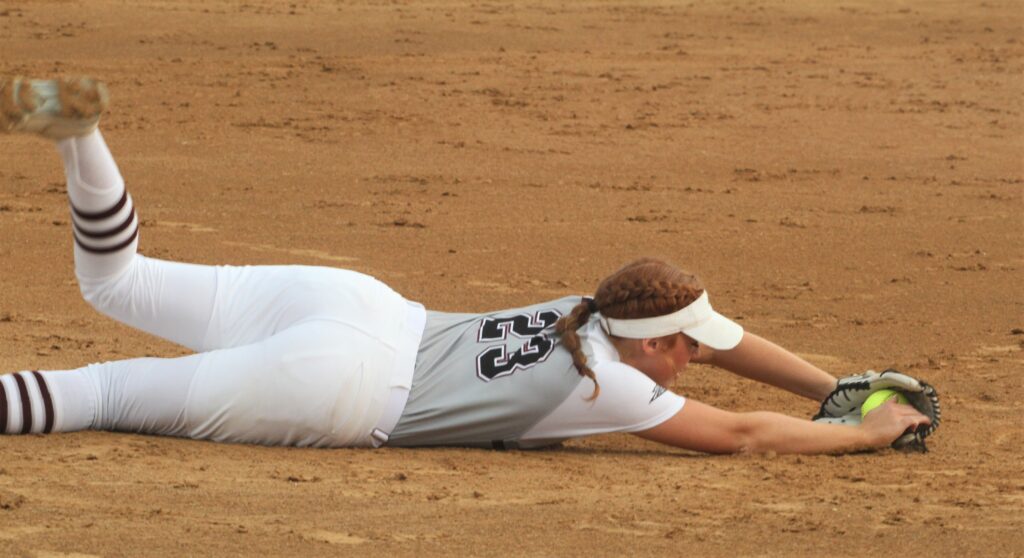 Two batters later, Hanna Graham nearly blasted another roundtripper. She hit a smash off the fence in center, but James retrieved the ball and threw a strike to second to nail Graham.
"I think (Klug) did amazing," Morris said. "She knew our defense had her back, and she did great."
Indianola's Brynn Ortlund hit a one-out double in the sixth. She then advanced to third on a wild pitch before Klug retired Destiny Lewis on a pop fly in foul territory.
Lewis, who entered the game with 12 homers and 54 RBIs, went 0-for-3.
"I knew she was a good hitter, but I had trust in my pitching coach and I threw what she called," said Klug, who improved her record to 10-5.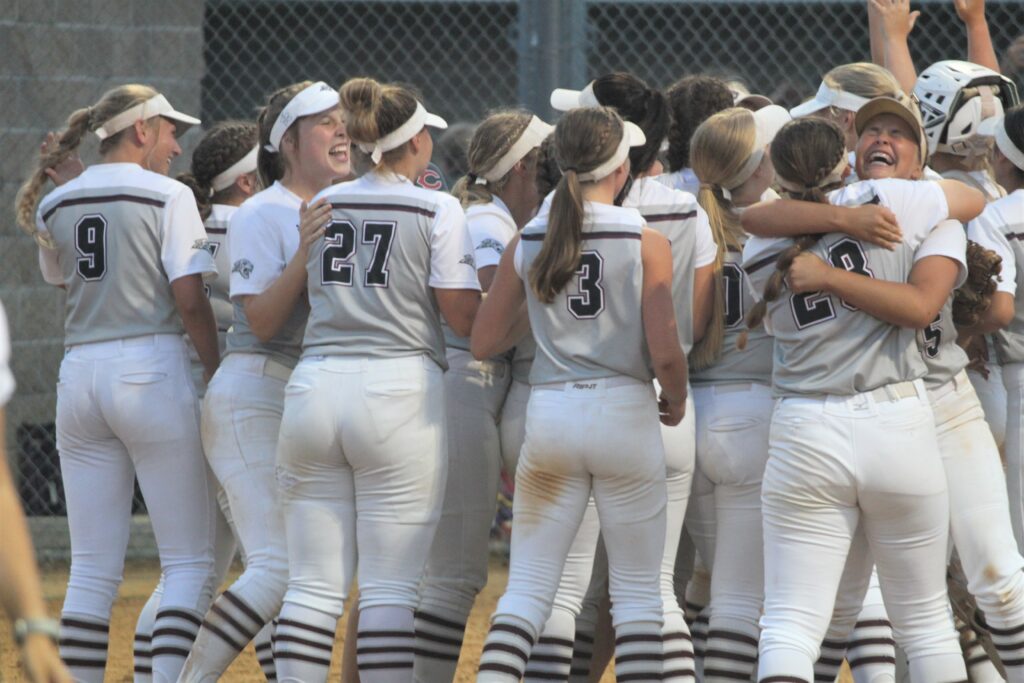 After Kylee Tucker walked to put runners on the corners, Klug got out of the jam by striking out Macie Mays on three pitches.
"We knew they were good hitters so we had to keep the ball low and just really hit our spots," Schulz said. "Sam is just killing it. She's just so on right now. She's doing a great job."
Bishop hit a leadoff single in the seventh, went to second on a grounder, and advanced to third when Centennial second baseman Anna Christiansen made a diving stop on another grounder by Graham. Izzy Sloan followed with an infield single to score Bishop, but Klug then struck out May for the second time to halt the Indians' rally.
"I was just focused on hitting the strike zone and using my pitches and making sure they were low and not high since they are good hitters," Klug said.
Starr went 2-for-4 in the win. James had a double.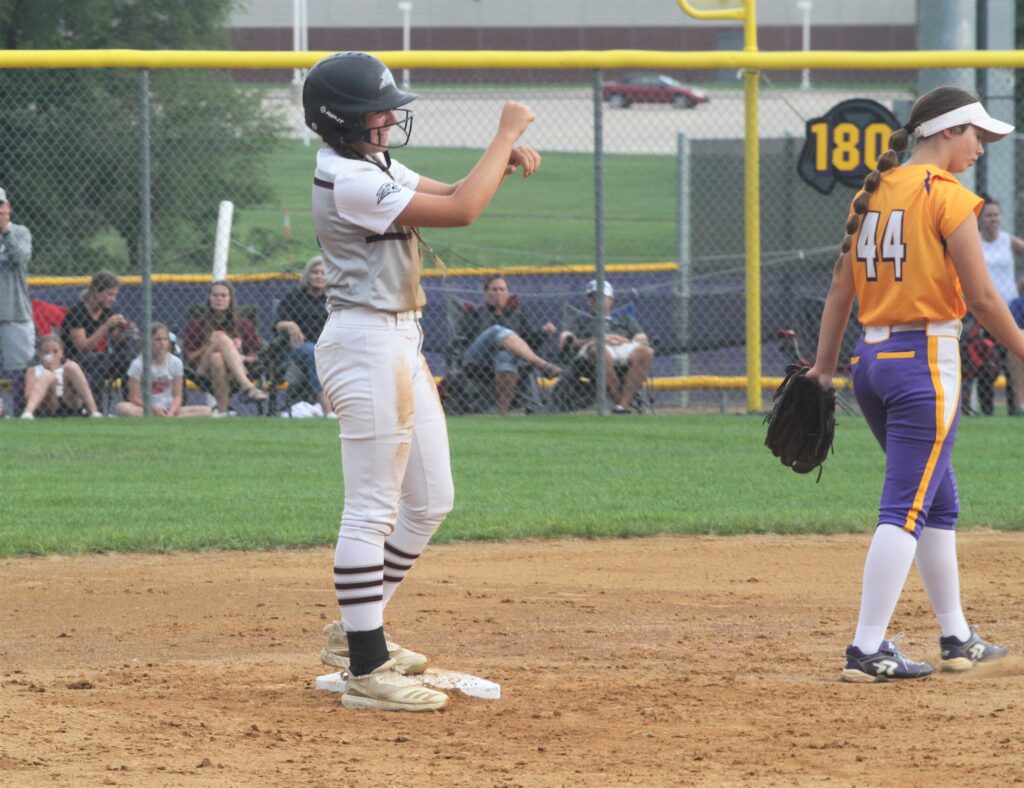 The Jaguars played error-free ball behind Klug.
"We just needed to work together and trust our defense," Morris said. "The hits were going to come. I think we did really good."
The sixth-seeded Jaguars will play third-seeded Iowa City High (33-7) in the Class 5A quarterfinals on Tuesday at 5:30 p.m. The sixth-ranked Little Hawks advanced to the tournament with a 5-2 win over No. 14 Cedar Rapids Prairie.
Centennial was a No. 5 seed in its state tournament debut a year ago, but rallied for a 5-2 victory over Waukee before losing to top-seeded Fort Dodge in the semifinals. This year, the Jaguars are looking to make even more noise.
"We're going all the way," Schulz said.