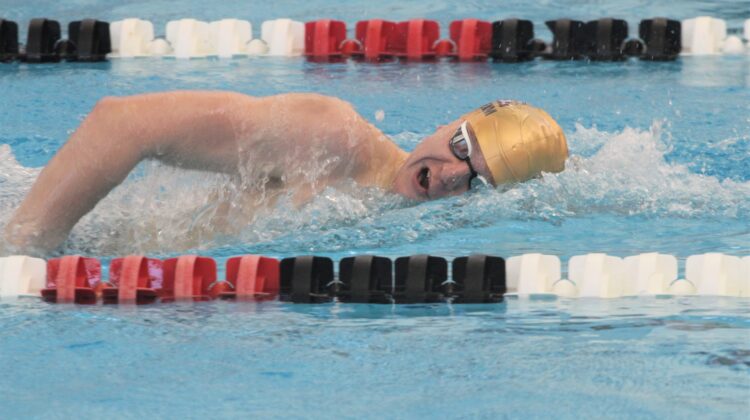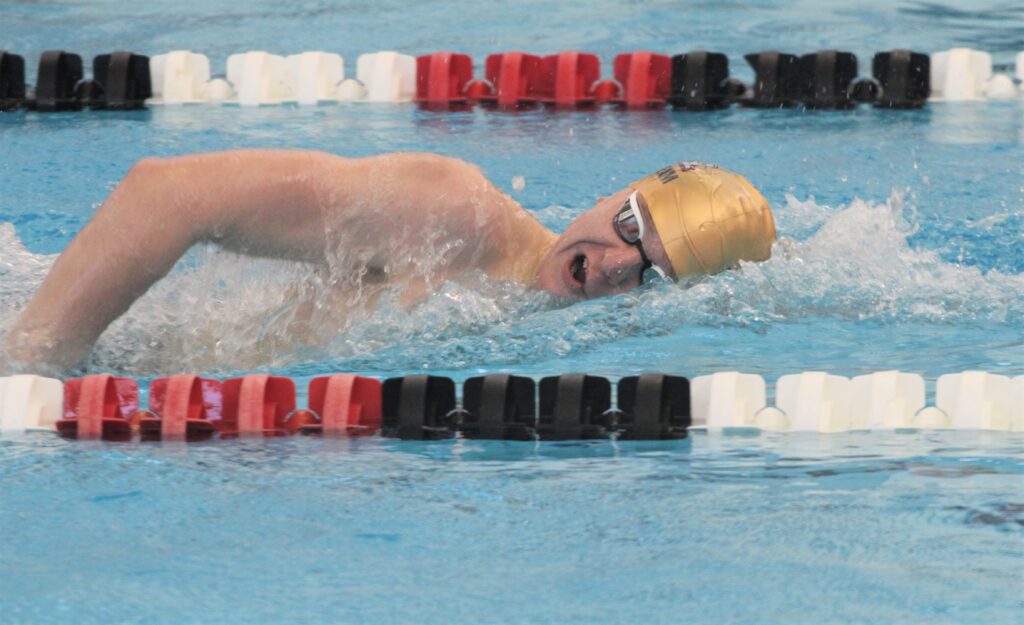 Five Ankeny boys' swimming standouts have received all-American honors from the National Interscholastic Swim Coaches Association, including Trent Frandson, who was a four-time all-American as a senior.
Frandson captured his third consecutive titles in both the 200 and 500 freestyle events at the state meet on Feb. 13 at the Linn-Mar Aquatic Center, where he led the Hawks to a runner-up finish. He also swam on the winning 200 and 400 freestyle relays.
Frandson posted a time of 1:36.46 in the 200 freestyle, which ranked sixth nationally. His time of 4:25.71 in the 500 freestyle ranked 13th nationally.
Sophomore Lance Swanepoel earned all-American honors in the 100 butterfly. He placed second at the state meet in 49.34 seconds, which tied for 78th nationally.
Frandson teamed up with Will Bennett, Owen Schwebach and Swanepoel to win the state title in the 200 freestyle relay. The foursome was clocked in 1:24.11, which ranked 36th nationally.
Frandson closed out his high school career with another victory in the 400 freestyle relay. He combined with Bennett, Brek Stukerjurgen and Swanepoel to win the race in 3:04.22, which tied for 23rd nationally.