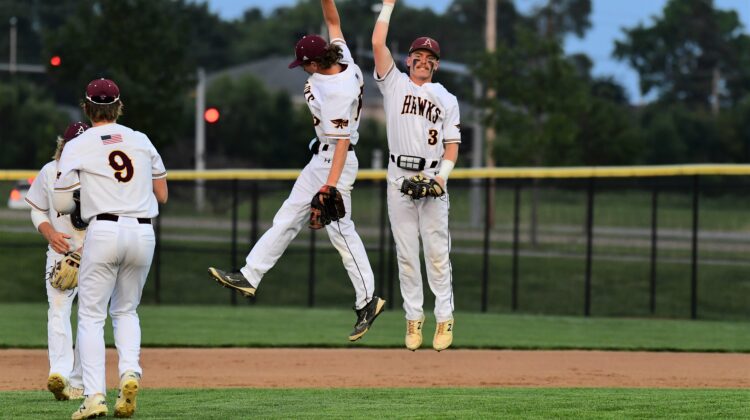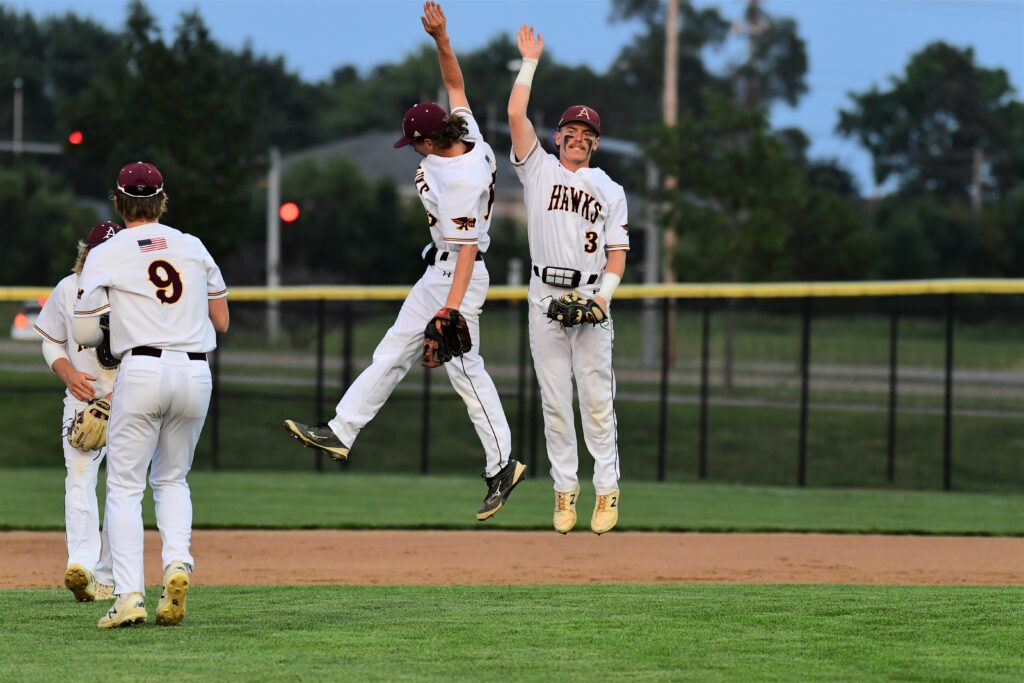 Ankeny pitcher Will Johnson picked up the easiest win of his high school baseball career on Friday night.
The senior righthander retired all three Des Moines North batters that he faced in the top of the first inning, then took the rest of the night off after throwing just 11 pitches when his teammates erupted for 13 runs in the bottom of the frame.
The second-ranked Hawks went on to post a 16-0 victory in four innings in a Class 4A substate quarterfinal at Ankeny.
"Will pitched well," said Ankeny coach Joe Balvanz. "I thought he deserved that substate start as a senior."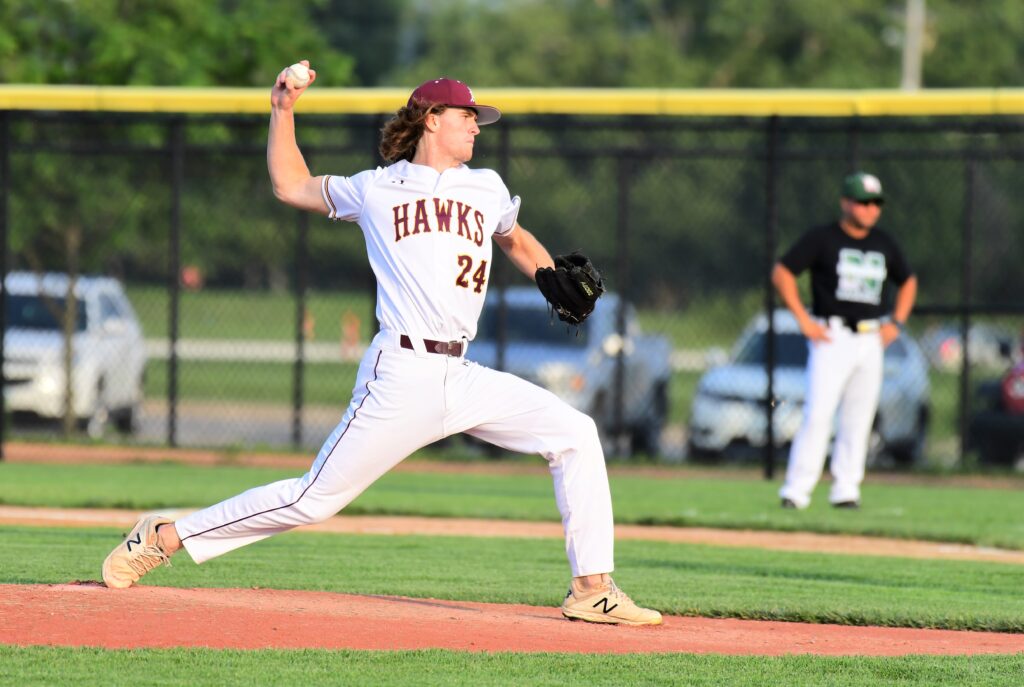 Johnson (7-1) combined on a one-hitter with Sammy Andrews, Easton Dunwoody and Dylan Schlee. The foursome racked up nine strikeouts as the Hawks (30-6) posted their sixth straight shutout and their 17th consecutive win.
"Sammy and Easton hadn't thrown in a long time, and they were really sharp," Balvanz said. "They both struck out the side."
North finished the season at 0-32. The Polar Bears started three eighth graders and two freshmen.
Schlee gave up a leadoff double to Trevor Doerring in the fourth inning, but then retired the next three batters to end the game. Ankeny's opponents have been held scoreless for 36 innings in a row.
"It's a luxury to have four pitchers like that behind Brody (Brecht) and Weston (Fulk)," Balvanz said. "That's what makes us a state championship caliber team."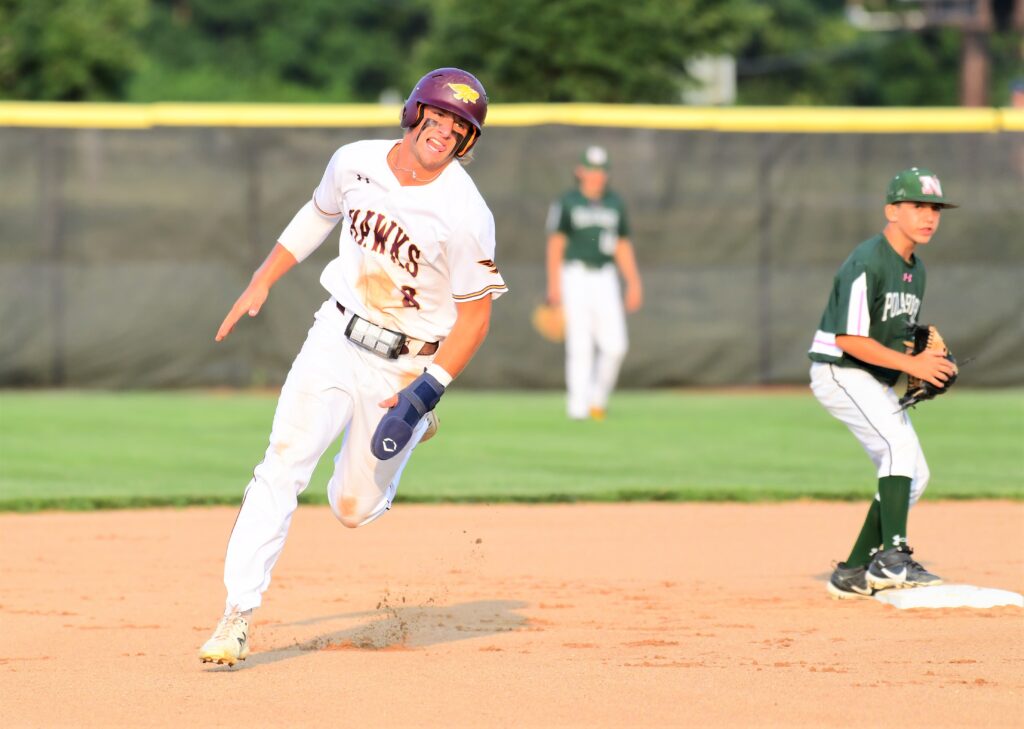 The Hawks' potent offense also makes them one of the favorites to capture the Class 4A title. They pounded out 12 hits in Friday's win, including three more for extra bases.
Ankeny now has 96 doubles, 19 triples and 29 home runs in 36 games. Jase Bauer hit his eighth triple of the season, breaking his own school record, and scored three times.
Colin Riggs went 3-for-3 with a double and one RBI, while Brecht doubled and drove in two runs. Kade Somers had three RBIs.
Ryan Crandall went 2-for-2 and knocked in two runs. Fulk went 1-for-1, scored three runs and drove in another.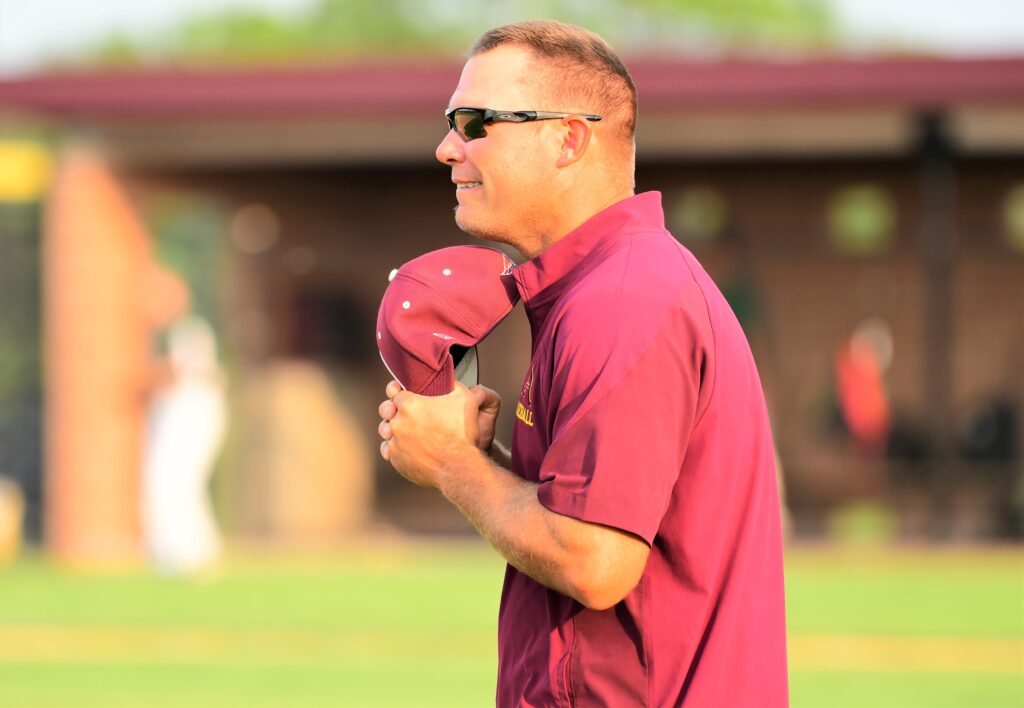 "We were just trying to make it out of there healthy," Balvanz said.
Ankeny advanced to the substate final for the fourth straight year. The Hawks will host No. 5 Sioux City East (35-6) or Valley (18-19) on Wednesday at 7 p.m.
Ankeny is seeking a third consecutive trip to the state tournament, a feat that has been accomplished only once in school history (1992-94).
"We'll be ready to go," Balvanz said.