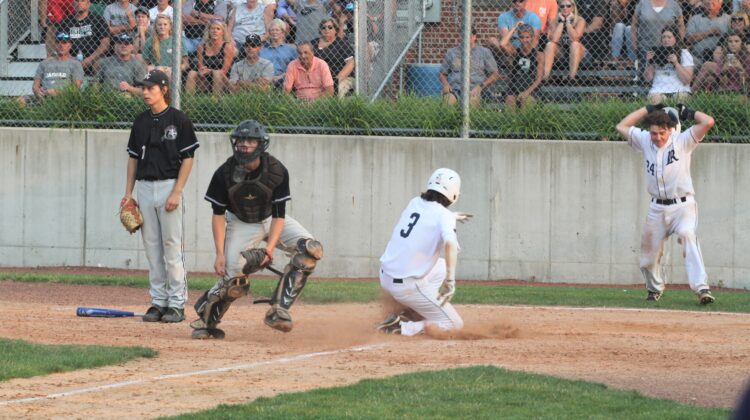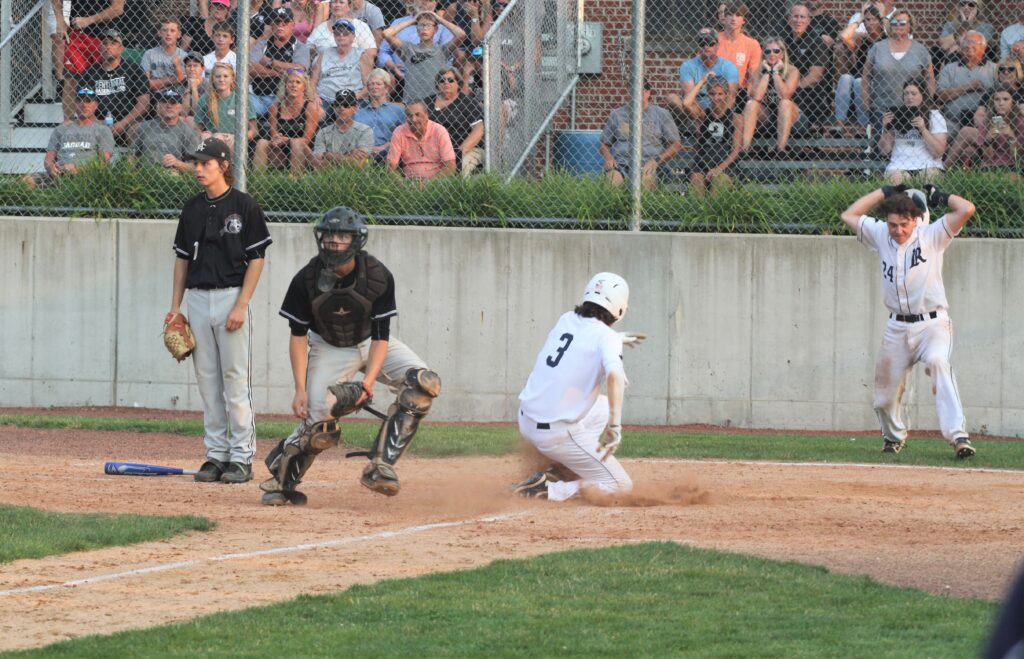 Ankeny Centennial outfielder Easton Miller had been chasing down fly balls all afternoon.
Des Moines Roosevelt's Walker Bennett finally hit a ball that Miller couldn't catch.
Bennett stroked an RBI double in the bottom of the 10th inning to tie the game, then scored the winning run on an error as the host Roughriders rallied for a 3-2 victory over Centennial in a Class 4A substate baseball quarterfinal on Friday.
"We felt good. We had the momentum going," Miller said. "We had (Lincoln Lacey) on the mound, and he was feeling good. He was coasting through innings. But then they hit a great ball–you can't do much about it. It sucks to end the season like this, but it happens to everyone."
The Jaguars finished with an 18-18 record.
"I'm tremendously proud of them," said Centennial coach Mark Hey. "It's just a resilient group and every time I thought Roosevelt might be getting a little something going, we responded and shut them down. We obviously missed some opportunities, but you certainly can't blame them. They just battled and battled. Things just didn't go our way."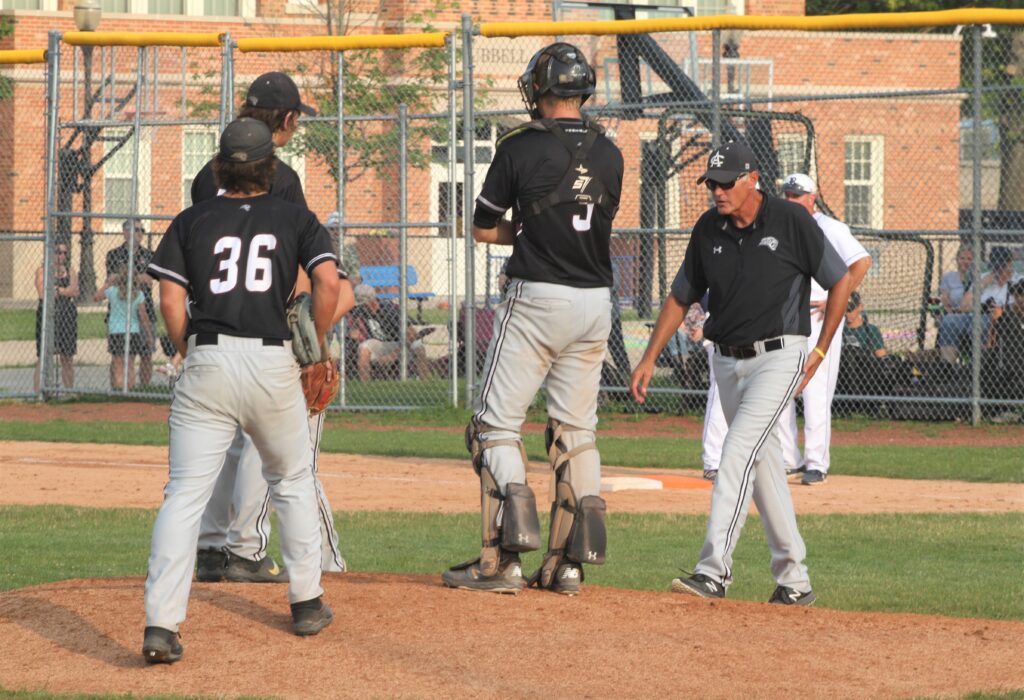 Roosevelt (27-13) avenged a doubleheader loss at Centennial on June 2. The Roughriders advanced to Monday's substate semifinal at Indianola (29-10).
"It's a great win," Bennett said. "I've always wanted this. It's always been a goal to get into a playoff game. It's just such a big deal for Roosevelt."
The two teams battled to a 1-1 tie through nine innings. The Jaguars then took the lead in the top of the 10th with help from two unlikely heroes.
Jackson Powell walked to open the inning and was replaced by courtesy runner Easton Pratt. The Roughriders brought in reliever Dylan Graham to face Jack Compton, who advanced Pratt to second with a bunt.
Compton, a sophomore, was making his varsity debut. He entered earlier in the game and also had a sacrifice bunt in the eighth.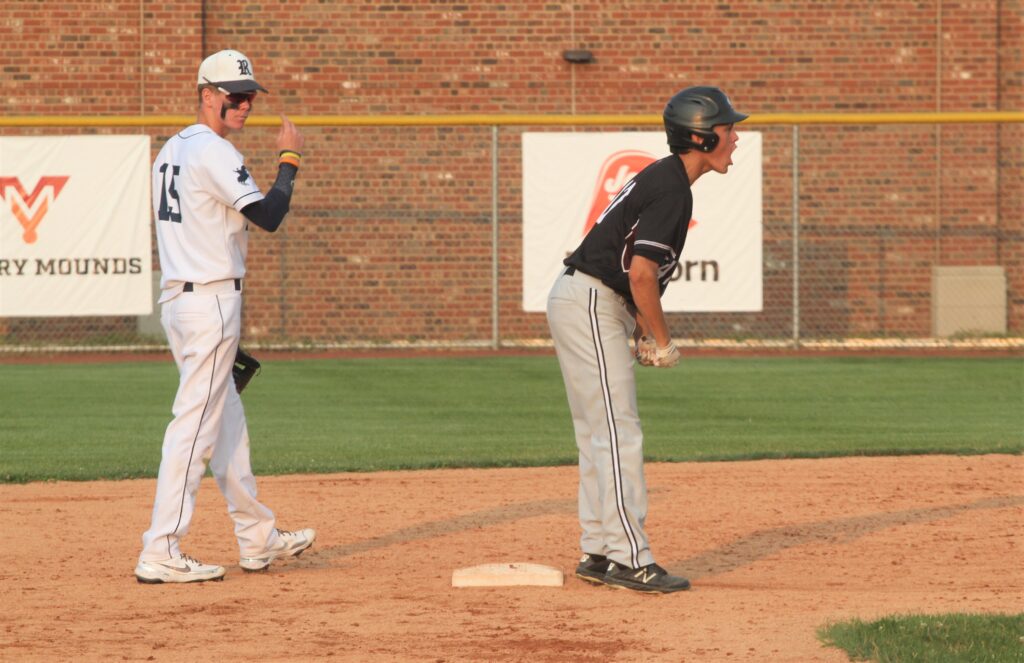 With two outs in the 10th, Cole Grider bounced a single into left field to score Pratt with the go-ahead run. Grider had been 0-for-4 with three strikeouts prior to his clutch hit.
"I knew that we had a runner on second so I was just trying to put a ball somewhere he could score, and that's exactly what I did," Grider said. "I was looking for my pitch, because the pitches before he had been kind of wild. So I was just looking for my pitch, and I drove it between third and shortstop."
Lacey (2-4) had pitched five scoreless innings in relief of Kyle Miller, but he was unable to record an out in the bottom of the 10th. Tanner Short led off with a single and raced home with the tying run on Bennett's double.
"Our coach loves to bunt, but bunting has been rough for me," said Bennett, who went 3-for-5. "After that single, it was just a great time for a quality at-bat."
Jamison Patton was intentionally walked to set up a potential double play, but Jaden Morris then dropped down a bunt. Lacey quickly fielded the ball and tried for the force out at third, but his throw skipped past Kyle Miller and went down the left-field line.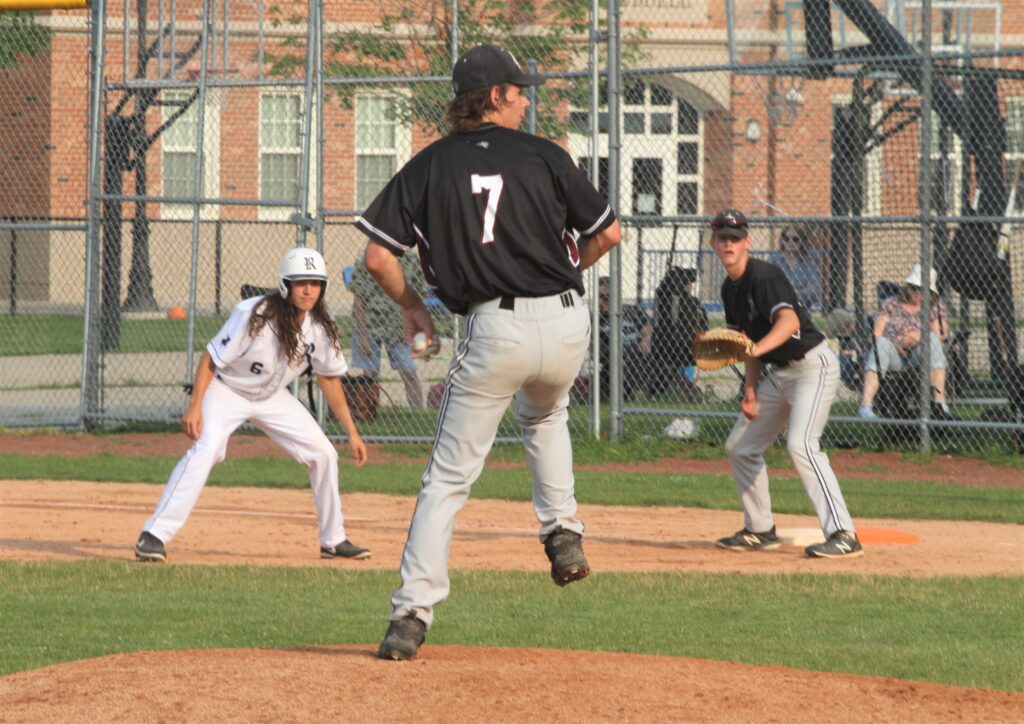 That allowed Bennett to scamper home with the winning run.
"(Lacey) tried to make a play, and we had talked about trying to get the lead runner if we could," Hey said. "It just didn't work out. But it was great hustle and a great attempt."
Both teams squandered numerous scoring chances throughout the game. Centennial loaded the bases with one out in the first inning, but Roosevelt starter Mike Bonner then recorded back-to-back strikeouts to get out of the jam.
The Roughriders took a 1-0 lead in the bottom of the frame. Morris hit an RBI single with two outs, but Patton also tried to score on the play after Morris got caught in a rundown between first and second and was tagged out at the plate by Kyle Miller.
The Jaguars tied the game in the fourth after Joey Oakie was hit by a pitch and stole second. Lacey fouled off several pitches before advancing Oakie to third with an infield single, and Nick Severson later hit an RBI grounder.
In the sixth, Centennial put runners on the corners with one out. But Bonner fanned Grider and then retired Severson on a fly ball to end the threat.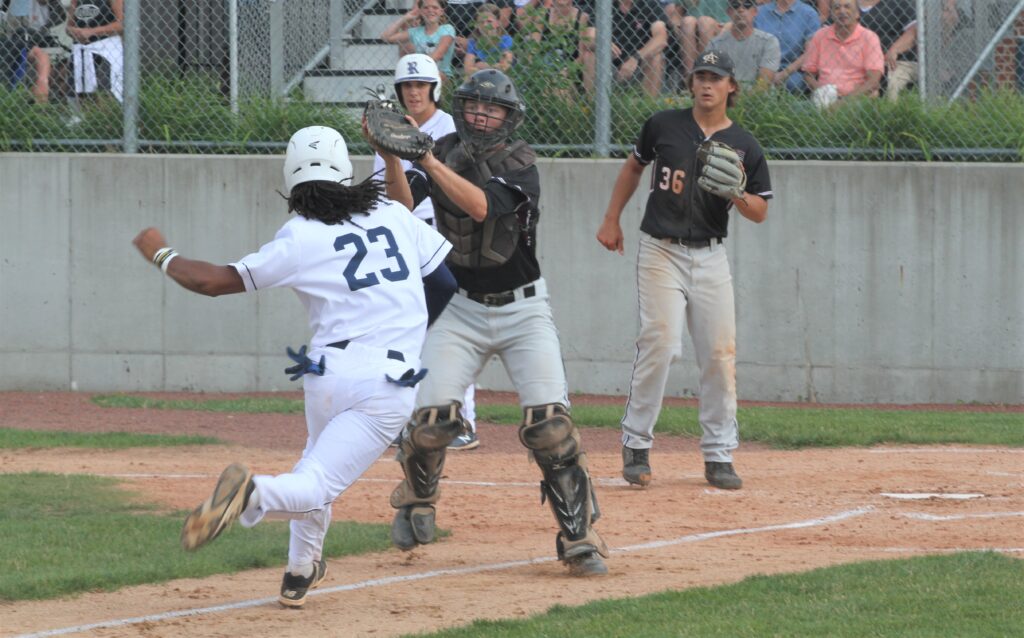 Bonner allowed five hits and had eight strikeouts over the first 6 2/3 innings. He left after giving up a two-out walk to Easton Miller in the seventh.
The Jaguars also threatened in the eighth against reliever Cole Bormann. They loaded the bases with two outs before Bormann got a strikeout to get out of the inning.
In the bottom of the frame, Lacey needed just five pitches to retire the side. All three Roosevelt batters flied out to Miller, who ended the inning by making a sensational diving grab to rob Charles Jansen of an extra-base hit.
"To be honest, I thought I was going to hit the wall," Miller said. "I kind of just ran and my teammates said, 'Wall. Wall. Wall,' right about when I caught it. I jumped out and it landed in my glove. It felt good."
In the ninth inning, Miller ran a long way to catch a deep fly ball by Shea Stickel, leaving Kieran Bailey stranded at second. That set the stage for the dramatic finish.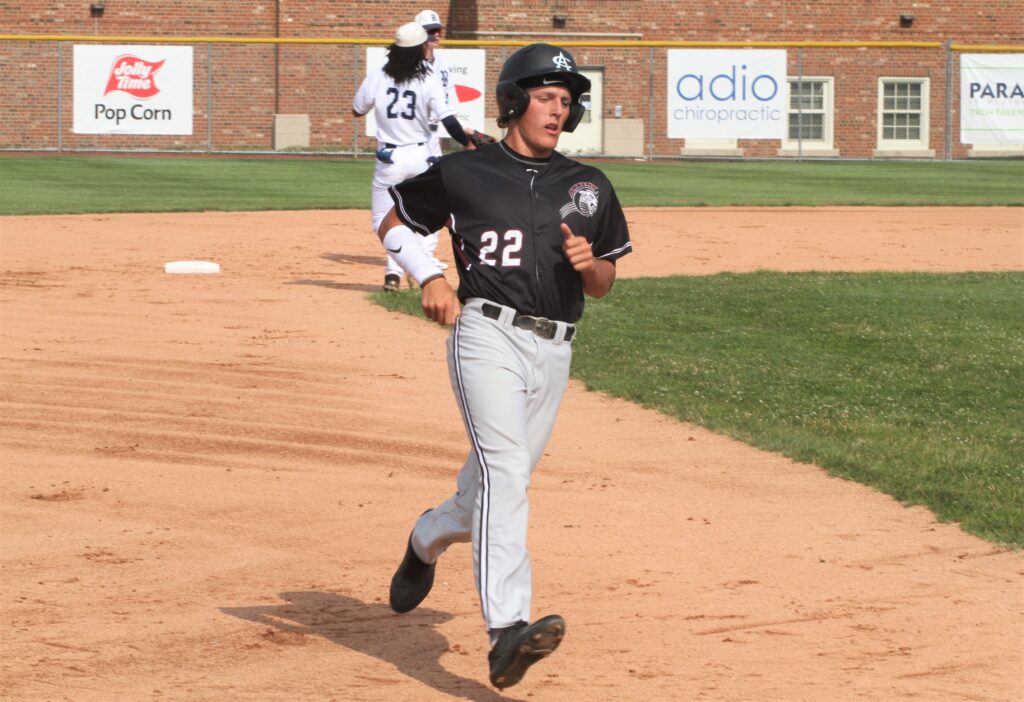 "It was a good game," Grider said. "We're proud of what we did. It's just a heartbreaker for all these seniors. It's their last game, so it's kind of tough."
Lacey went 3-for-5 in the loss. He allowed one earned run on six hits and had two strikeouts in his five-plus innings on the mound.
Severson went 2-for-5. Powell went 1-for-2 and walked three times.
Powell and Trey Hansen were the only seniors who started the game for Centennial. Seven other seniors were on the squad.
"My heart just hurts for the seniors," Hey said. "They just put so much time and effort into this program. It's a great group of leaders and young men. And I hate talking about COVID-19, but they just haven't had a normal career unfortunately. But it's what they know.
"I thought their character really showed tonight," he added.