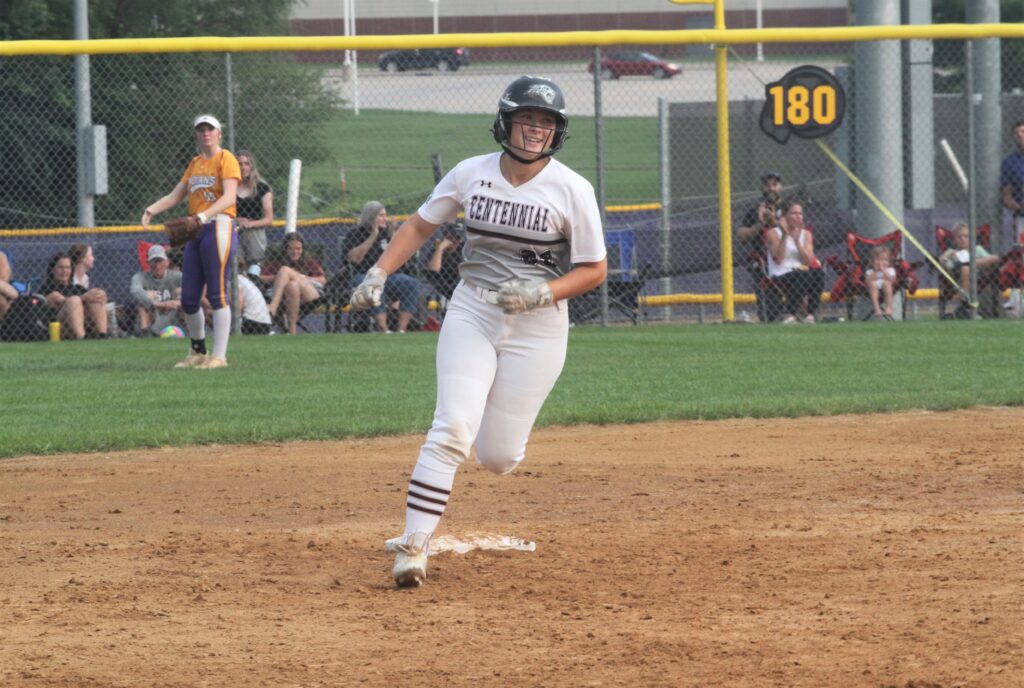 Sophomore outfielder Sydney Morris has helped the 10th-ranked Ankeny Centennial softball team to a 31-9 record. She hit her first varsity home run in the Jaguars' 3-2 victory at No. 4 Indianola in a Class 5A regional final on Tuesday, providing what proved to be the winning run as her squad advanced to the state tournament for the second straight year.
Morris is batting .418 with four doubles and 17 RBIs. She has struck out only three times in 110 at-bats.
Here is some inside info on Morris:
Congratulations on qualifying for state. Did you do anything special to celebrate afterwards?
Actually yes, my team and I went to Blimpie and celebrated there!
Indianola had won 26 of its previous 27 games. What gave you guys the confidence that you could go down there and pull out the win?
We knew they were going to be a great team, but we had trust in our offense and defense that we could pull out the win. We had been practicing hard and had confidence we would win. This team is really close, and we work so well together!
You struck out in your first at-bat against Indianola's Kate Kralik, but you later homered on an 0-2 pitch in the fifth inning. I know you told me after the game that you were just looking to put your bat on the ball. Did you know right away that you had hit it out of the park?
I felt like I had hit it really well. I knew that there was a chance it would go over, but it wasn't until I heard everyone cheering that I knew for sure.
What was your reaction when you learned that some of the other highly-ranked teams had also lost in the regional finals, like No. 1 Muscatine and No. 3 Johnston? Were you surprised that there were so many upsets?
I was very surprised to hear that those teams had lost, but that's just how the game works sometimes. It just shows that nothing is given, and you have to work for every single pitch.
Do you think that opens up the state tournament and gives more teams a chance to win it?
I definitely think anyone can win the title at this point. All the teams in this tournament have worked so hard to be where they are. It's just a matter of who plays the best that day.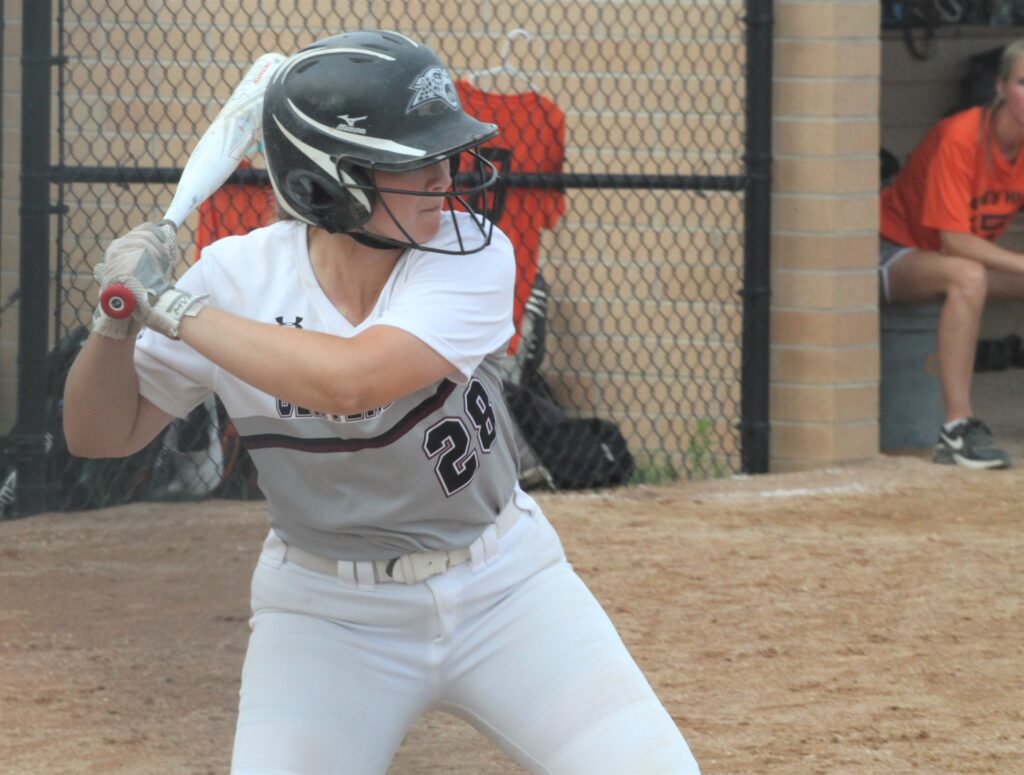 You've spent a lot of time behind the plate this season, especially during doubleheaders. Do you prefer playing catcher or in the outfield, or does it even matter to you?
It doesn't really matter to me. I love to play in the outfield with Mackenzie (James) and Payton (Drefke), but I also love catching. I have caught my whole life so I'm definitely more experienced in that position, but the outfield is so much fun. Wherever I'm needed for the team, that's where I'll play!
Your team will now play third-seeded Iowa City High in the Class 5A quarterfinals on Tuesday. What have you learned about the Little Hawks from your scouting report?
We know that they have really good pitching, and that they are fast around the bases. Our offense is going to have to adjust early in the game and score right away, and our defense is going to have to be ready for anything.
Do you think your team will benefit from the experience that you gained last season, when you placed third in the school's first-ever state tournament appearance?
It definitely helps that we had that experience last year. Playing in that atmosphere is like no other. We know not to make the game bigger than it is, and play our game.
No. 2 Fort Dodge would have to be the favorite to win the title now, especially playing on its home field. Your team lost to Fort Dodge in last year's semifinals and also dropped three of the four meetings against the Dodgers this season. If you can get to the championship game, would you like an opportunity to play them again?
I would love an opportunity to play them. They are a very talented team, but so are we. We have fight and if we play our best we can definitely pull out a win. We have been close in previous games with them, and we will have that grit to beat them.
How far do you think this team can go?
We all just work together so well. I think we can take it all the way.
I assume that you'd like to play softball in college. Have you heard from many schools yet, or are you still in the early stages of the recruiting process?
I'm still early in the recruiting process, but I'm excited to see what the future holds.