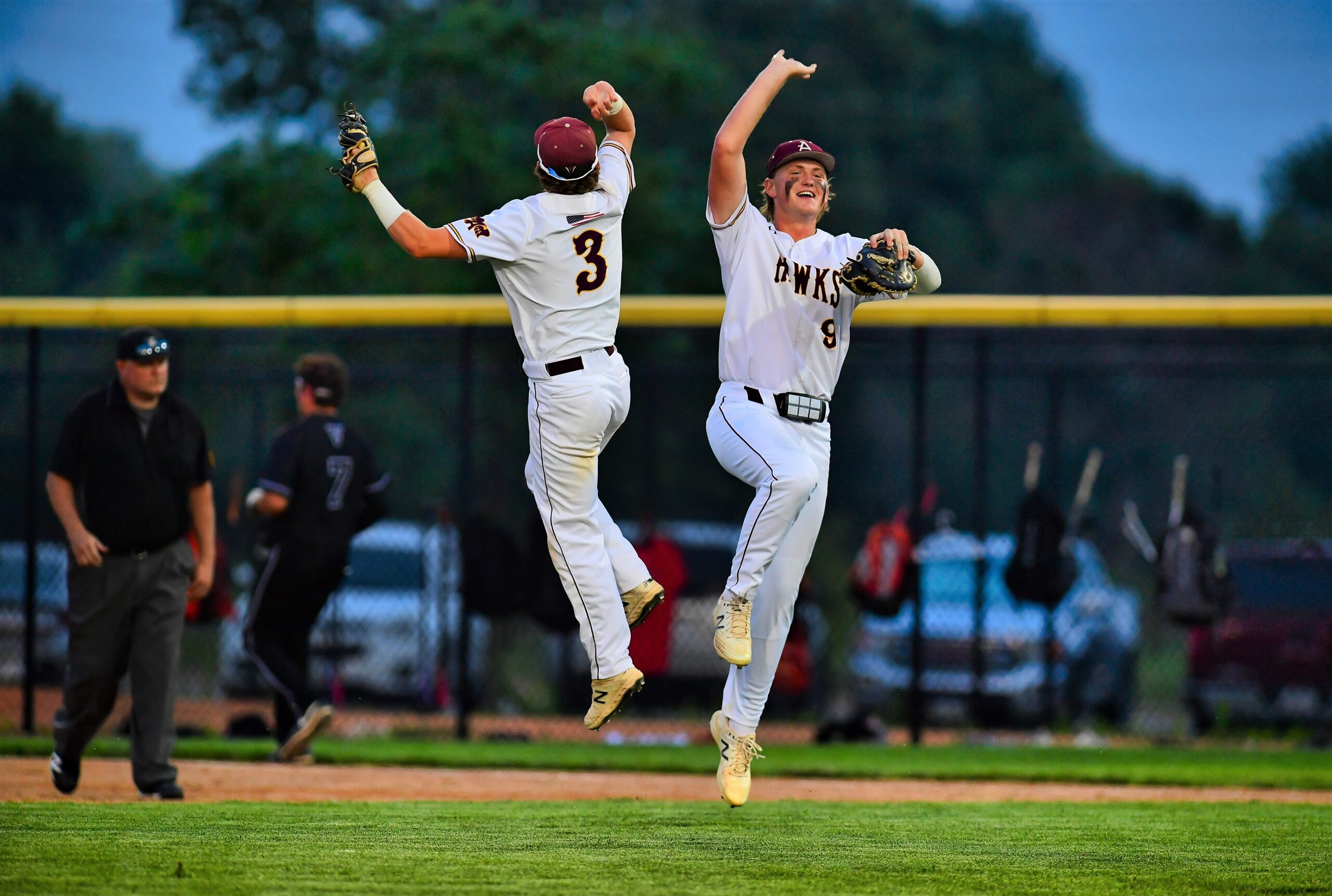 It took the Ankeny baseball team a few innings to figure out Valley pitcher Oliver Parizek on Wednesday night.
But once the Hawks did, they cruised to another state tournament berth.
Brody Brecht tossed a three-hitter and had 14 strikeouts as second-ranked Ankeny posted a 3-1 victory over the visiting Tigers in a Class 4A substate final.
"It feels awesome to make it to state, but we've got to finish the job," Brecht said.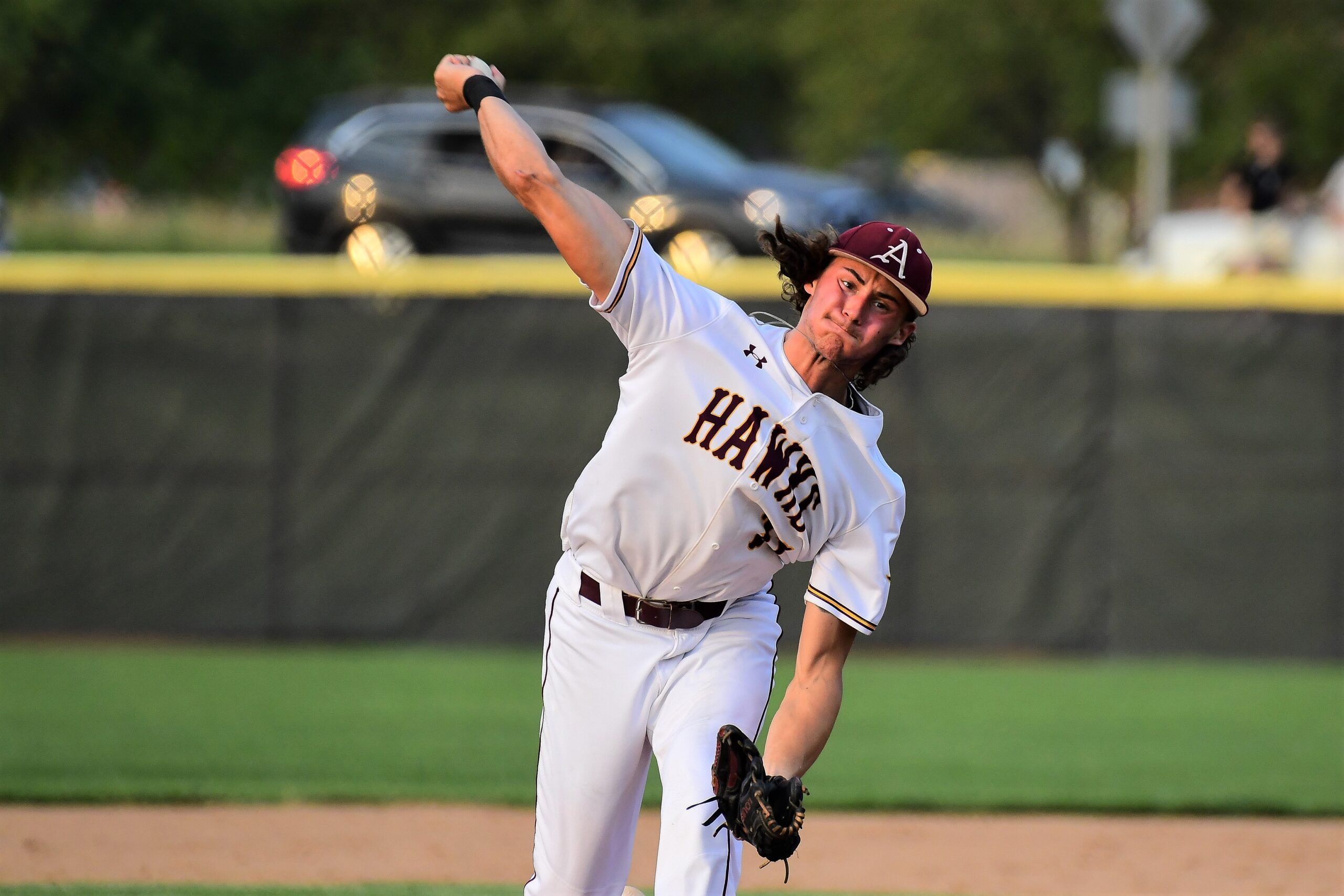 Valley (19-20) scored an unearned run in the top of the first, ending Brecht's scoreless streak at 26 innings. But the Iowa recruit was dominant the rest of the way, raising his record to 9-0.
"Brody's played a lot of baseball games on that field since he was a freshman, and he wasn't going to go out with a loss on that field," said Ankeny coach Joe Balvanz. "(Valley) put the bat on the ball early, but he caught a little rhythm later in the game and he was just rolling. I'm tremendously proud of him."
Brecht, who has not allowed an earned run in his last seven starts, lowered his ERA to 0.51. Opponents are now batting just .103 against the righthander, who has racked up 117 strikeouts in just 55 1/3 innings.
"Brody definitely got a lot stronger as the game went on," said Ankeny catcher Tamden Webb-Tate. "His stuff was getting more effective along with the fastball gaining extra zip."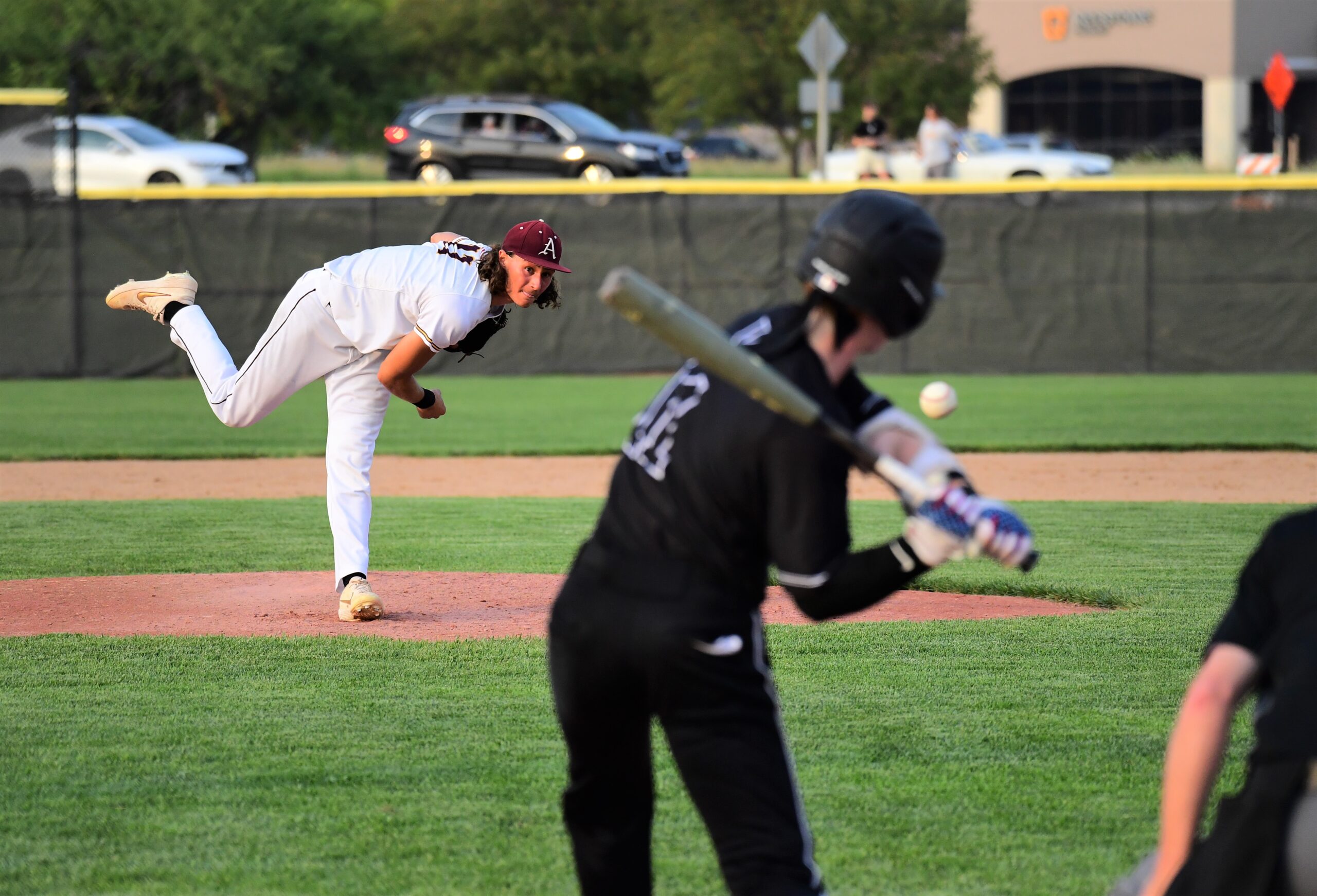 Brecht needed 92 pitches to get through the first six innings. Balvanz was forced to warm up some relievers, but he didn't need them.
"I told Brody before the seventh inning that he had 18 pitches left," Balvanz said. "He looked at me and said, 'I got it.'"
Ankeny (31-6) trailed until the fourth inning, when the Hawks finally broke through with three runs against Parizek. Parizek (4-3) tossed six scoreless innings against Sioux City West in a substate quarterfinal on Friday, and he breezed through Ankeny's lineup the first time through the order.
"Parizek did a really nice job," Balvanz said. "He was ahead in the count all night. When he was in the windup, he had great rhythm and went right at us."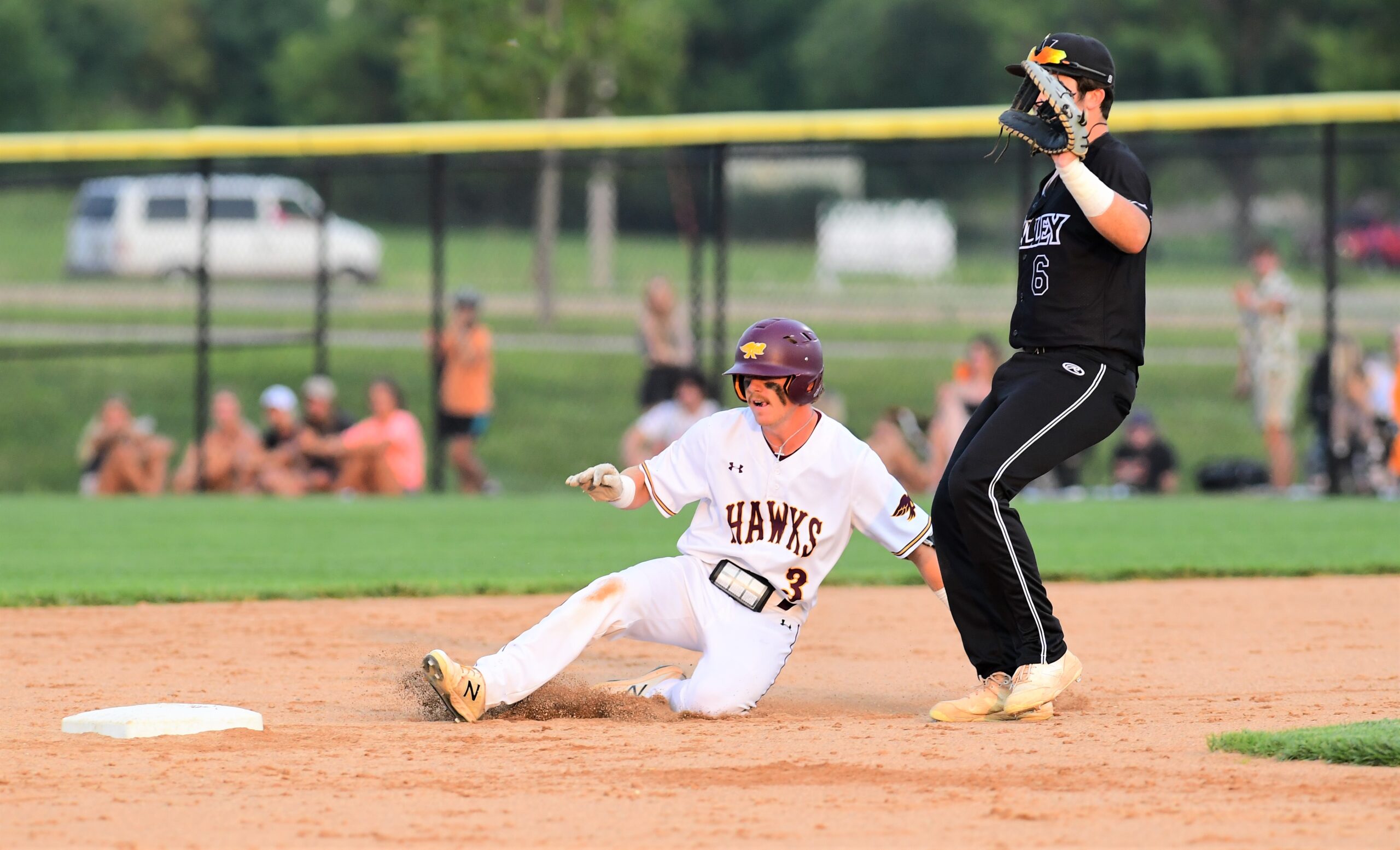 Colin Riggs provided the biggest hit for Ankeny. His double drove in courtesy runner Sam Parkinson and Ryan Crandall to give the Hawks a 2-1 lead.
"I definitely wanted that pitch, and I put a good swing on it," said Riggs, who is now batting .434 with 28 RBIs. "We knew he was going to mix up pitches a lot and work in the zone, which he did. We just need to work the count more and not make easy outs as much."
Riggs then scored an insurance run on a single by Webb-Tate.
"My approach at the plate was to get a pitch below my hands and be aggressive," Webb-Tate said. "I wanted to find a pitch I could drive to a gap and put my team in a position to win."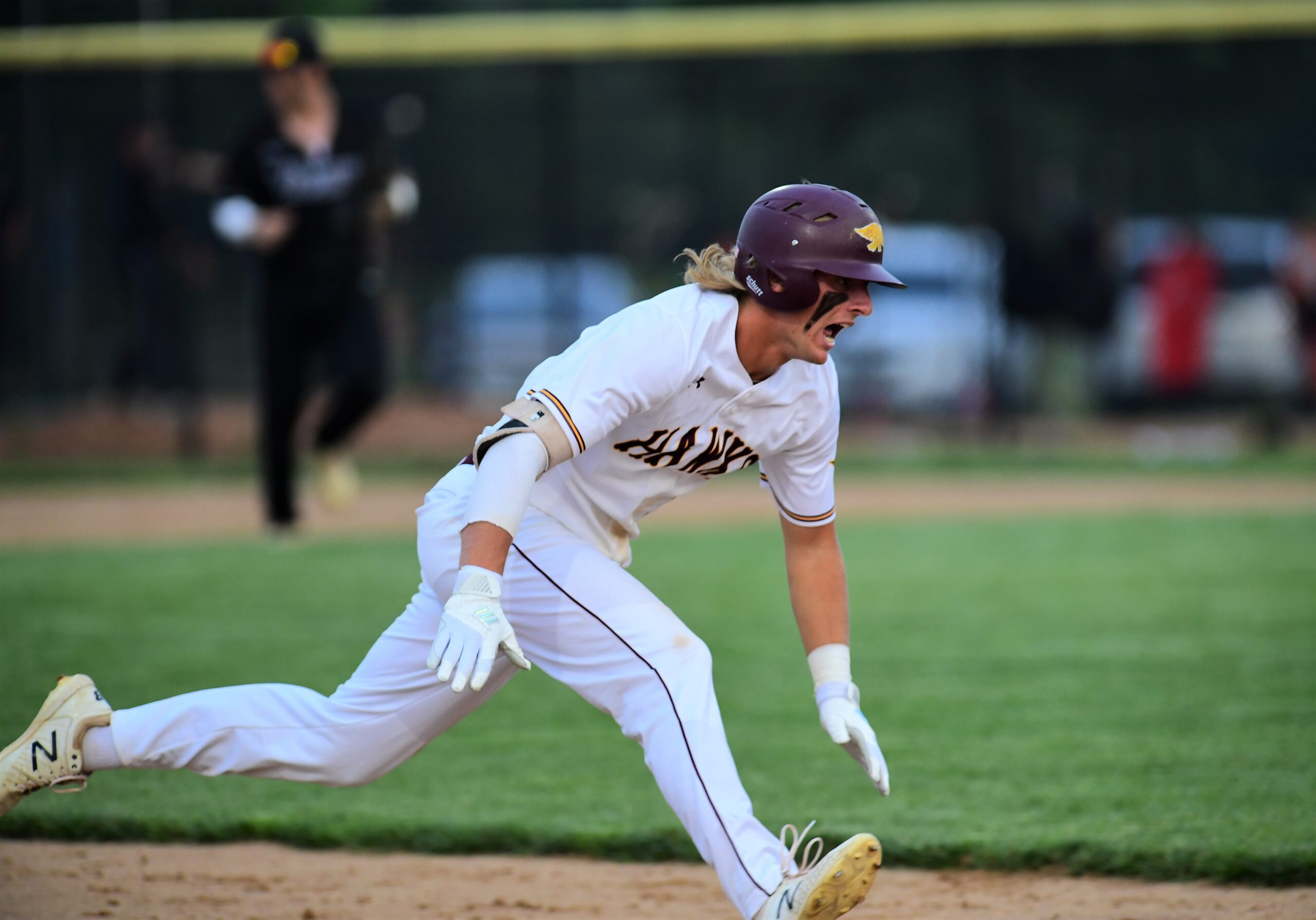 Jase Bauer hit his ninth triple of the season for the Hawks, adding to his own school-record total. Brecht added a double, while Kade Somers went 2-for-3 to lift his average to .378.
"We were confident we were going to get some runs on the board," Brecht said. "It's been a while since we played so we hadn't seen live pitching in a while, so the second time through the lineup we started to hit the ball a lot more."
Ankeny advanced to the state tournament for the third straight year with its 18th consecutive victory. The Hawks also made three trips in a row to state in 1992-94.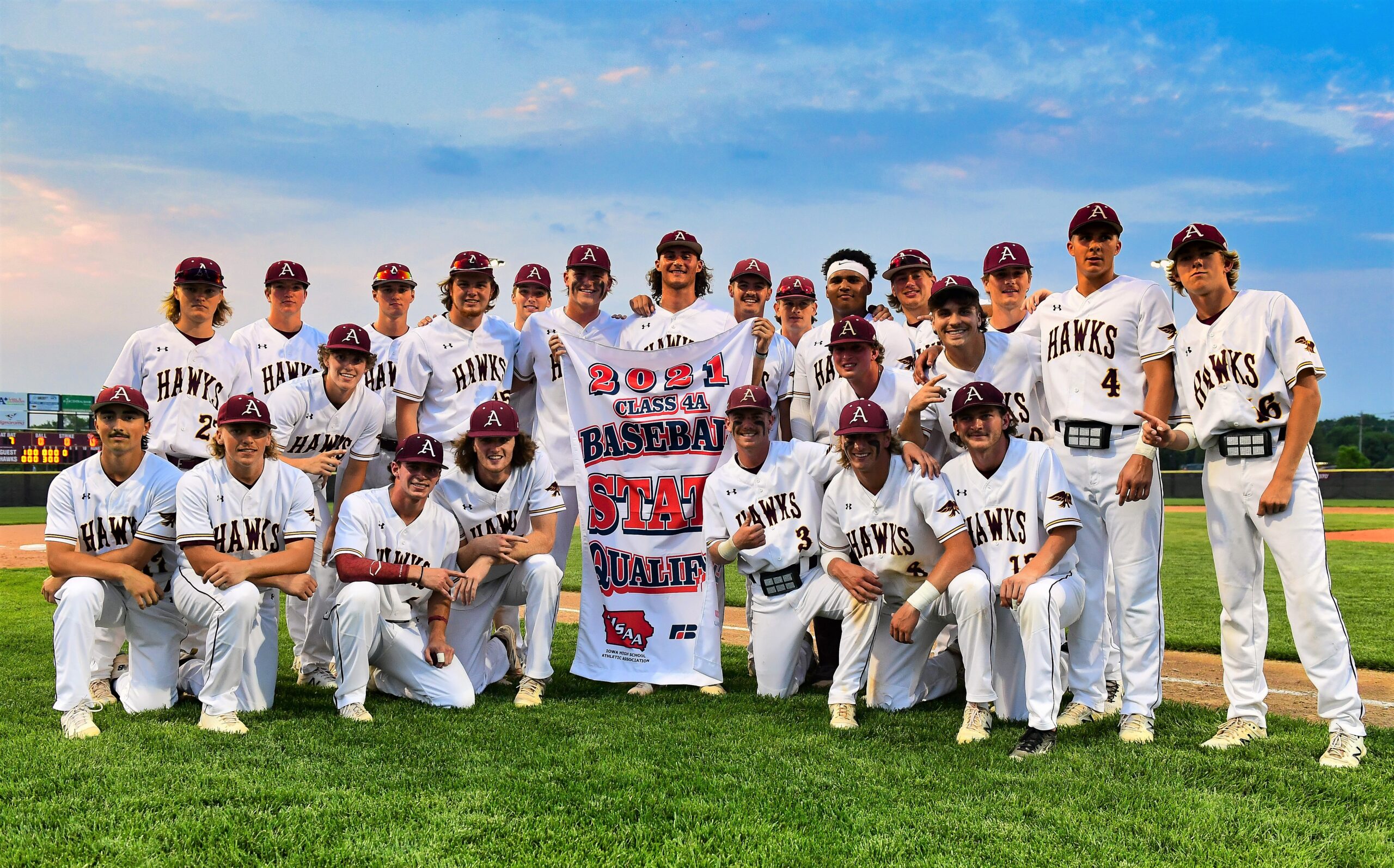 Second-seeded Ankeny will play No. 7 Waukee (26-15) in a Class 4A quarterfinal on Thursday at 5 p.m. The tournament will be played at Duane Banks Stadium in Iowa City.
Brecht will likely face for the Warriors for the second time in 17 days. He tossed a one-hitter with 14 strikeouts in a 1-0 victory at Waukee on July 13.
The Warriors are expected to counter with senior Jackson Wentworth, who threw a three-hitter and struck out nine in a 13-0 win over Norwalk on Wednesday. Wentworth is now 8-1 with a 1.07 ERA.
"I thought Waukee deserved to be a 5 or 6 seed with the schedule that they played," Balvanz said. "But it is what it is, and we'll be ready to go."