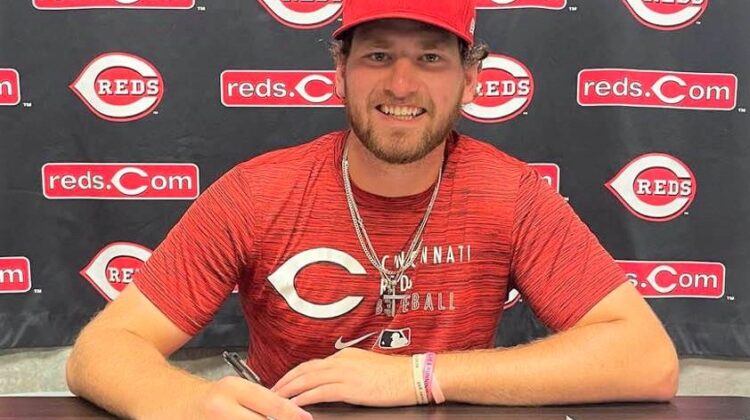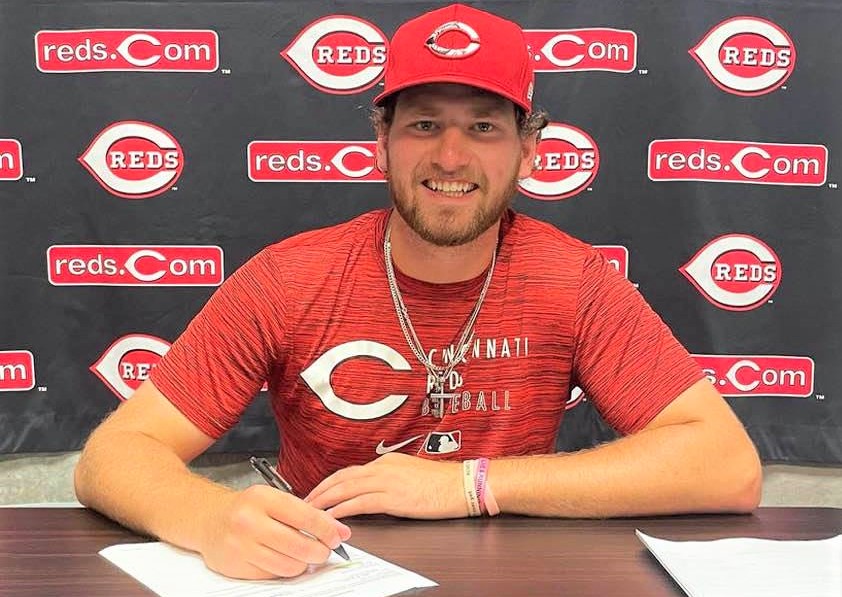 Former Ankeny Centennial pitcher Cam Cowan has always wanted to play professional baseball.
His dream became a lot closer to reality earlier this week.
The Campbell University righthander signed a free agent deal with the Cincinnati Reds on Wednesday.
"I couldn't have done it without the help of all the people around me," said Cowan. "I'm very thankful for them."
Cowan, a redshirt junior, served as the Camels' opening day starter this season before being sidelined the rest of the way after undergoing Tommy John surgery in March. He was not selected in the 2021 MLB amateur draft and was planning to return to school until he was offered the free agent deal.
"I honestly had no idea what to expect with the draft with being injured and all," Cowan said. "And then this opportunity presented itself, and I just ran with it. It felt like the right opportunity for me and what I needed."
Cowan made just five starts in his Campbell career due to the shortened 2020 campaign and his injury in 2021. He posted a 2-3 record with a 2.89 ERA and racked up 37 strikeouts in just 28 innings.
In his Campbell debut on opening day of 2020, Cowan went the distance in a 1-0 loss at South Alabama. He struck out 15 batters in 8 1/3 innings, tied for the most in a single game in program history.
Cowan later tossed seven scoreless innings in a win over Army.
"I think the Reds saw enough of me to know that I would fit with their organization so they picked me up," Cowan said. "I didn't talk to too many other organizations. My advisor really helped me. He did a great job and found me the right fit, so I'm very excited about it."
Cowan is currently at the Reds' spring training facility in Goodyear, Ariz.
"I've been here since Saturday," he said. "I think I start throwing in about 4-6 weeks, so right now I'm just focusing on rehab and getting all my strength back. But rehab has been going well, and my body's feeling great."
Cowan is the 16th Campbell player to sign a professional contract since 2010. The last Camel to sign a free agent deal was Wes Noble, who signed with the Detroit Tigers after the 2018 season.
Cowan's teammate, Spencer Packard, was drafted in the ninth round by the Seattle Mariners earlier this month. He signed on July 17.
Cowan said his professional debut is still many months away.
"We're just kind of playing it by ear with the rehab and seeing how it goes," he said. "But it's probably going to be a year before things heat up and I can really compete."