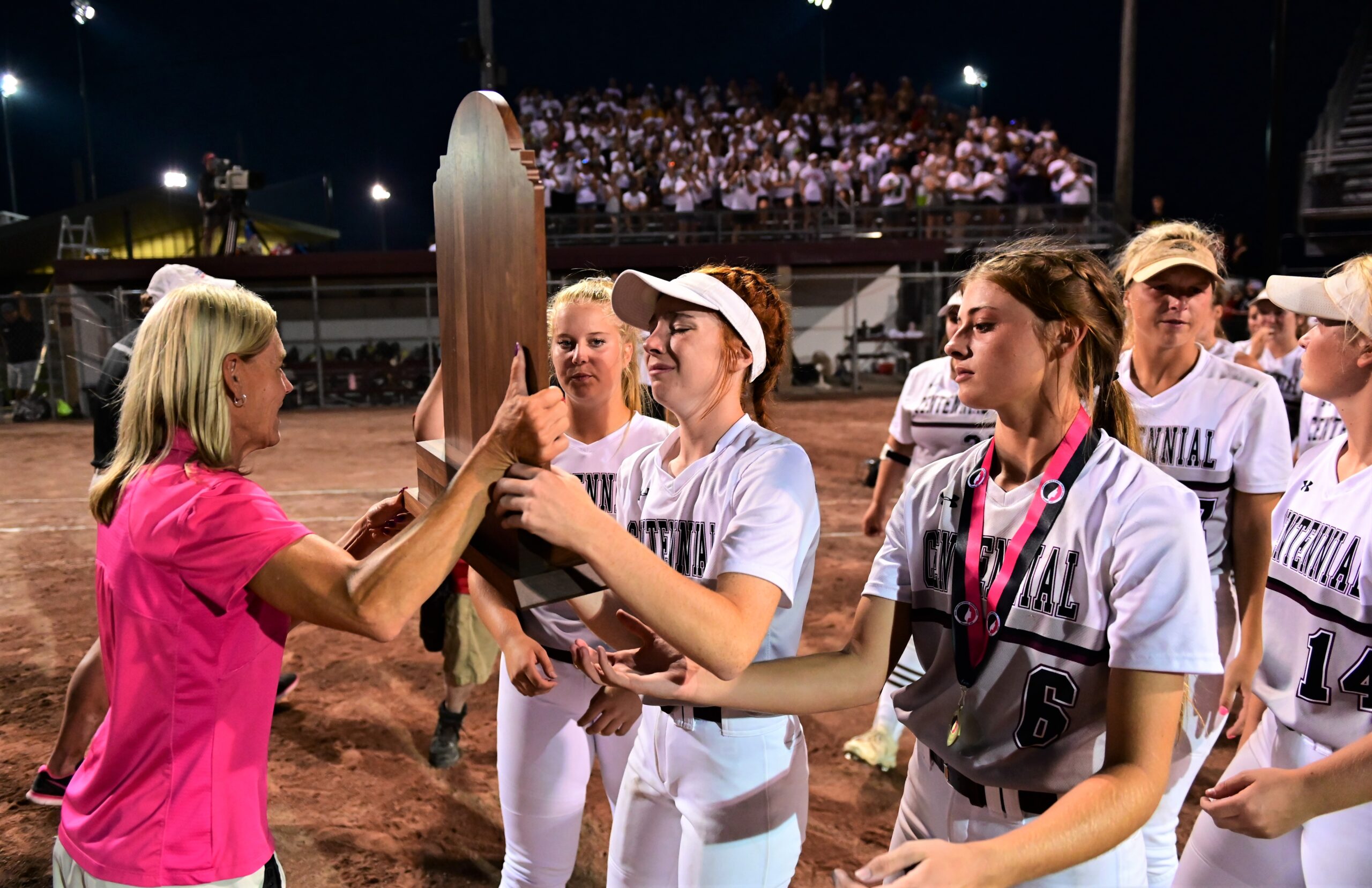 The clock struck midnight on Ankeny Centennial's Cinderella run through the state softball tournament.
After knocking off two higher-ranked opponents earlier in the week, the 10th-ranked Jaguars dropped a 2-0 decision to No. 2 Fort Dodge in the Class 5A championship game on Friday night at Harlan Rogers Park in Fort Dodge.
Jalen Adams tossed a two-hitter with 13 strikeouts and Chloe Wertz belted a home run to lead the Dodgers (38-4) to their first state championship. Adams was named the captain of the all-tournament team.
"We couldn't ask anything more," said Centennial coach Brett Delaney, whose team finished the season at 33-10. "We were led by our nine seniors this year, and I'm just so proud of everything they gave. You know, tonight just wasn't our night. Fort Dodge is a good team. You've got to tip your cap to them."
Centennial pitcher Sam Klug was selected to the all-tournament team after allowing just three runs in three games. She was joined on the squad by teammates Sydney Morris and Addi Starr.
Check back later for complete coverage of the game, including a video feature on Klug.