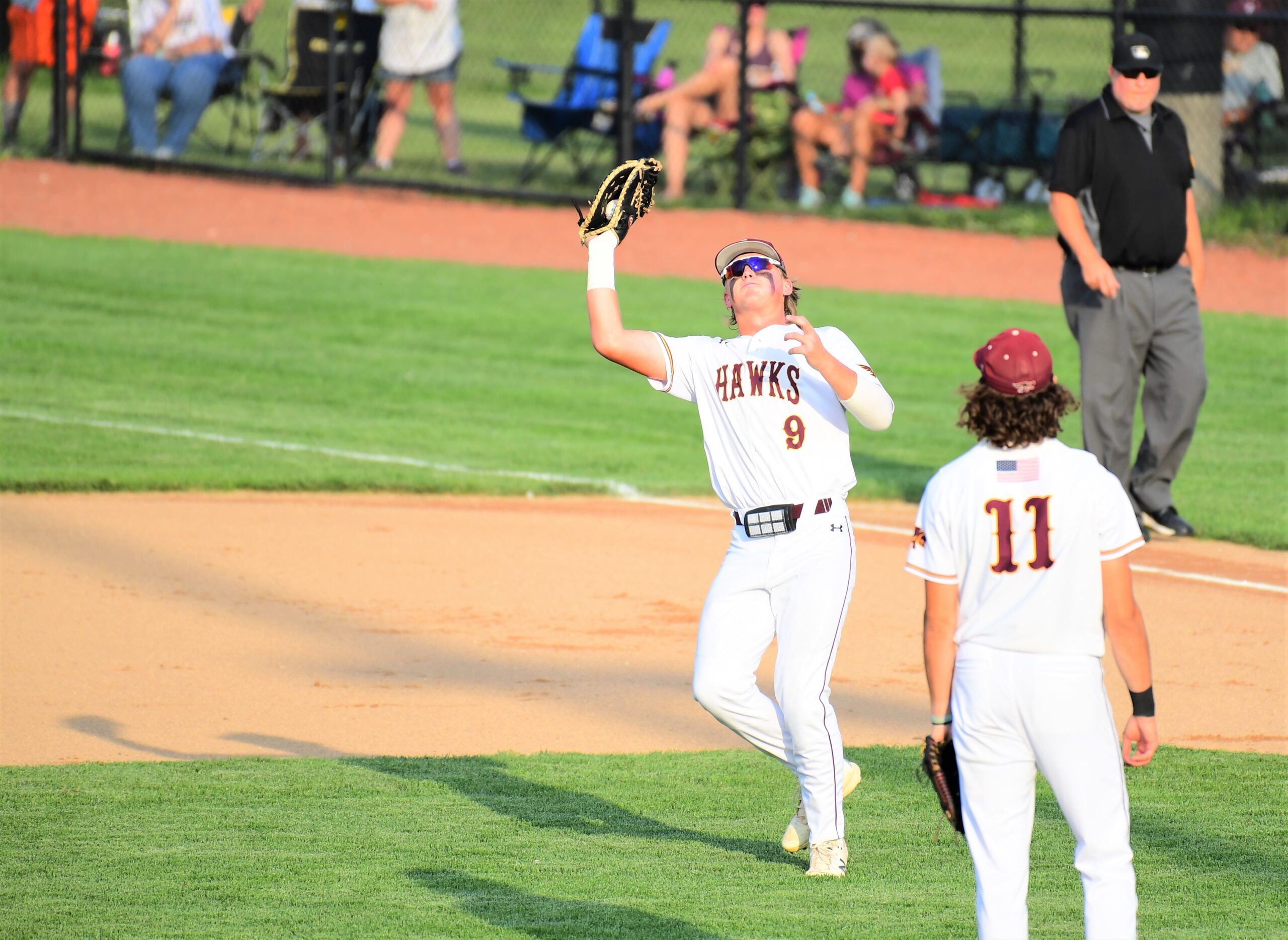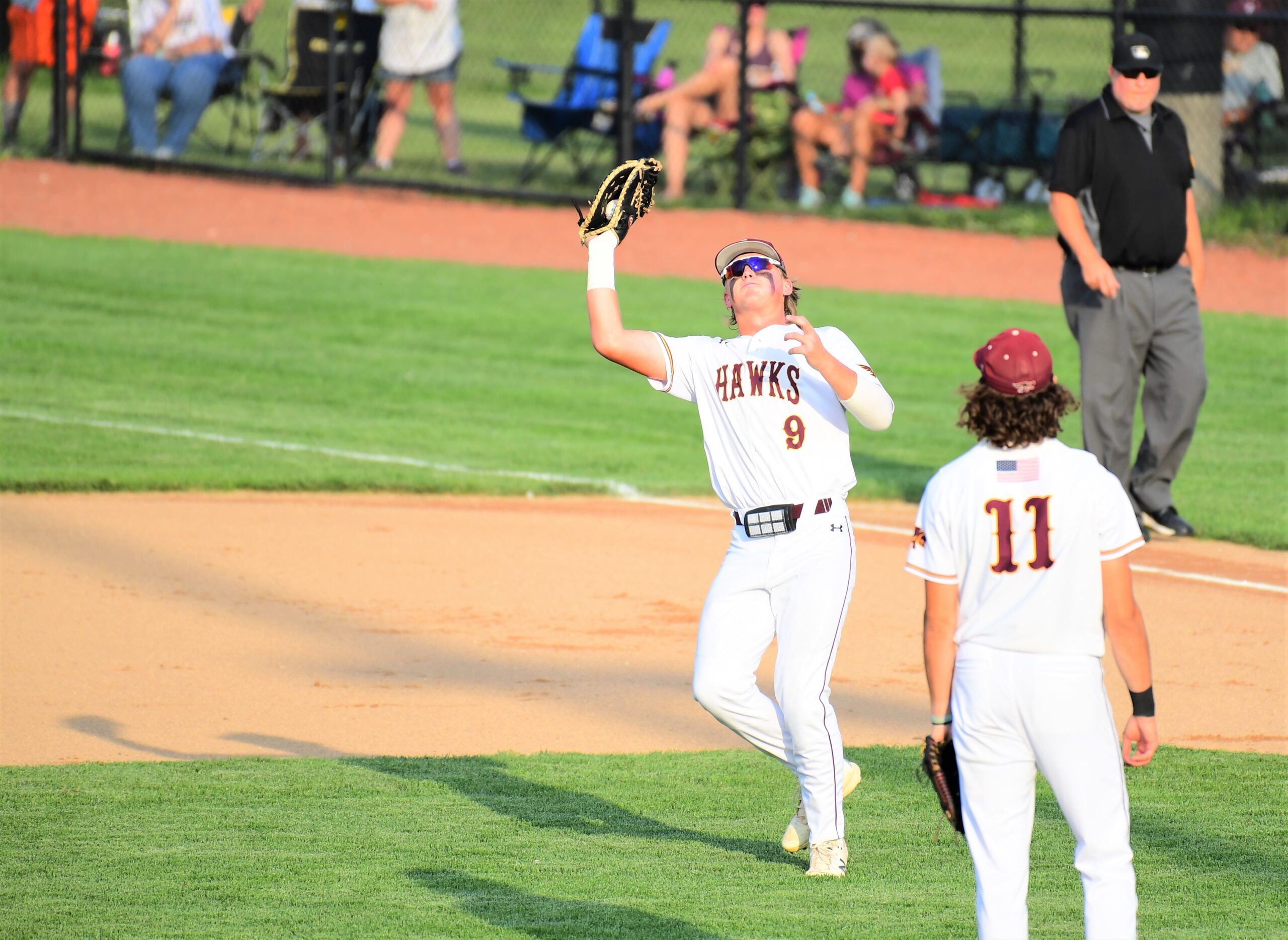 Senior pitcher and first baseman Weston Fulk has helped lead the second-ranked Ankeny baseball team to a 31-6 record. The Hawks will take an 18-game winning streak into Thursday's Class 4A quarterfinal against No. 7 Waukee (26-15) at Duane Banks Field in Iowa City.
Fulk is batting .500 on the season and leads the state with 129 total bases. He is tied for second in doubles with 20, third in hits with 63, tied for third in home runs with 12, and tied for fifth in RBIs with 57.
On the mound, Fulk has compiled a 6-2 record with a 1.99 ERA. He threw a perfect game against Des Moines Hoover on July 12, when he also hit his 20th double to set a single-season school record.
Here is some inside info on Fulk:
Congratulations on earning a third consecutive trip to the state tournament. Did you celebrate much after the win over Valley in the substate final?
We celebrated a little bit. We didn't have a dog pile or anything like that, but we were just really happy we came out of that game with a 'W'.
Your team struggled a little bit against Valley pitcher Oliver Parizek, scoring just three runs on seven hits. And you went hitless for one of the few times this season. What was the scouting report on him?
Parizek threw very well. He was efficient and only had like 72 pitches in the six innings he threw. The scouting report on Parizek was that he would grind the count, try and get up in the count early and spin to win if he had to, and that's what he did.
What was your reaction when you saw the state tournament pairings? Did the bracket look like you thought it would?
I had a good idea that Pleasant Valley would get the No. 1, we would get the No. 2, Johnston and Dowling getting the 3 and 4, with a toss up with seeds 5-8.
Your team will likely face Waukee standout Jackson Wentworth on Thursday. Have you ever batted against him?
When I saw the pairings (on Thursday) and when we were eventually matched up with Waukee, I had an idea that it was going to be Brody (Brecht) vs. Wentworth. And growing up, lots of the seniors on this team had the opportunity to hit against Wentworth, which is good.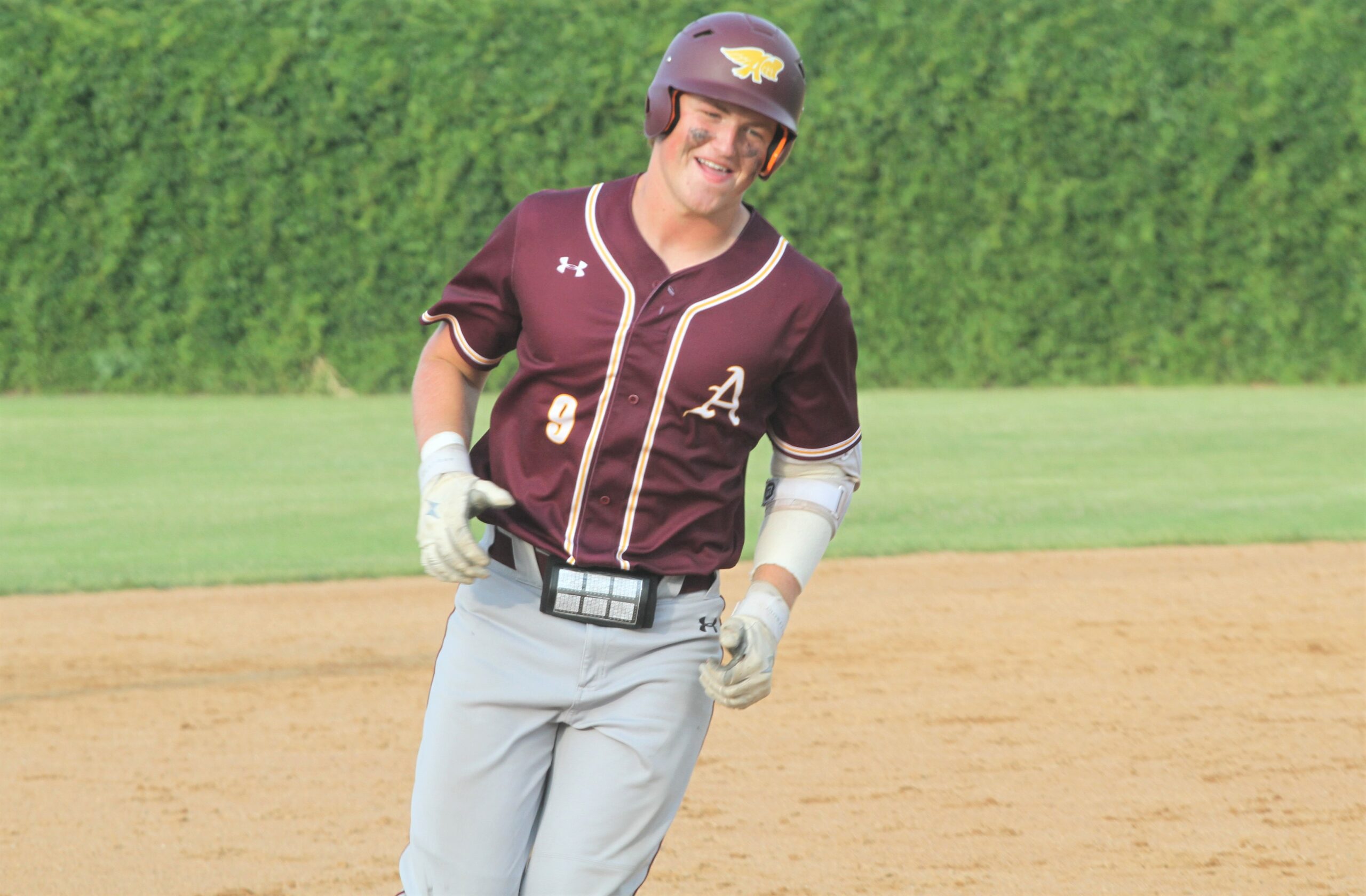 Your team obviously has a lot of state tournament experience after qualifying in 2019 and then reaching the title game last year. How much do you think that experience will help you?
Yes, our senior class has had tons of experience in the state tournament, and I think that will definitely benefit us this week as we try to make a run for that state title!
With a win over Waukee, your team would play either Johnston or Dubuque Hempstead in Friday's semifinals. How badly do you want another shot at the Dragons, who rallied to beat your team in last year's final?
It would be a great opportunity to play Johnston again if we both win our quarterfinal game. We haven't played them all year, and I'm excited for that matchup if it potentially happens.
There are also some good teams on the opposite side of the bracket, including top-seeded Pleasant Valley and No. 4 Dowling Catholic. Who do you think will emerge from that side of the bracket?
We have played against both PV and Dowling early this year and struggled, but I think those losses early molded us to the team we are now. With that being said, I wouldn't be surprised if we would see Pleasant Valley coming out of that side of the bracket.
I know your team's ultimate goal all season has been to win the state title. Do you expect to be holding that championship trophy on Saturday afternoon?
Obviously, last year at Principal left a really bad taste in all of our mouths, dropping that game to Johnston late. And that's why a lot of these guys who will go on to play college football came back–to try and win us a state title–and I have so much respect for all the guys that are doing that to all buy in together to win us a state championship with this being the last year we'll play together.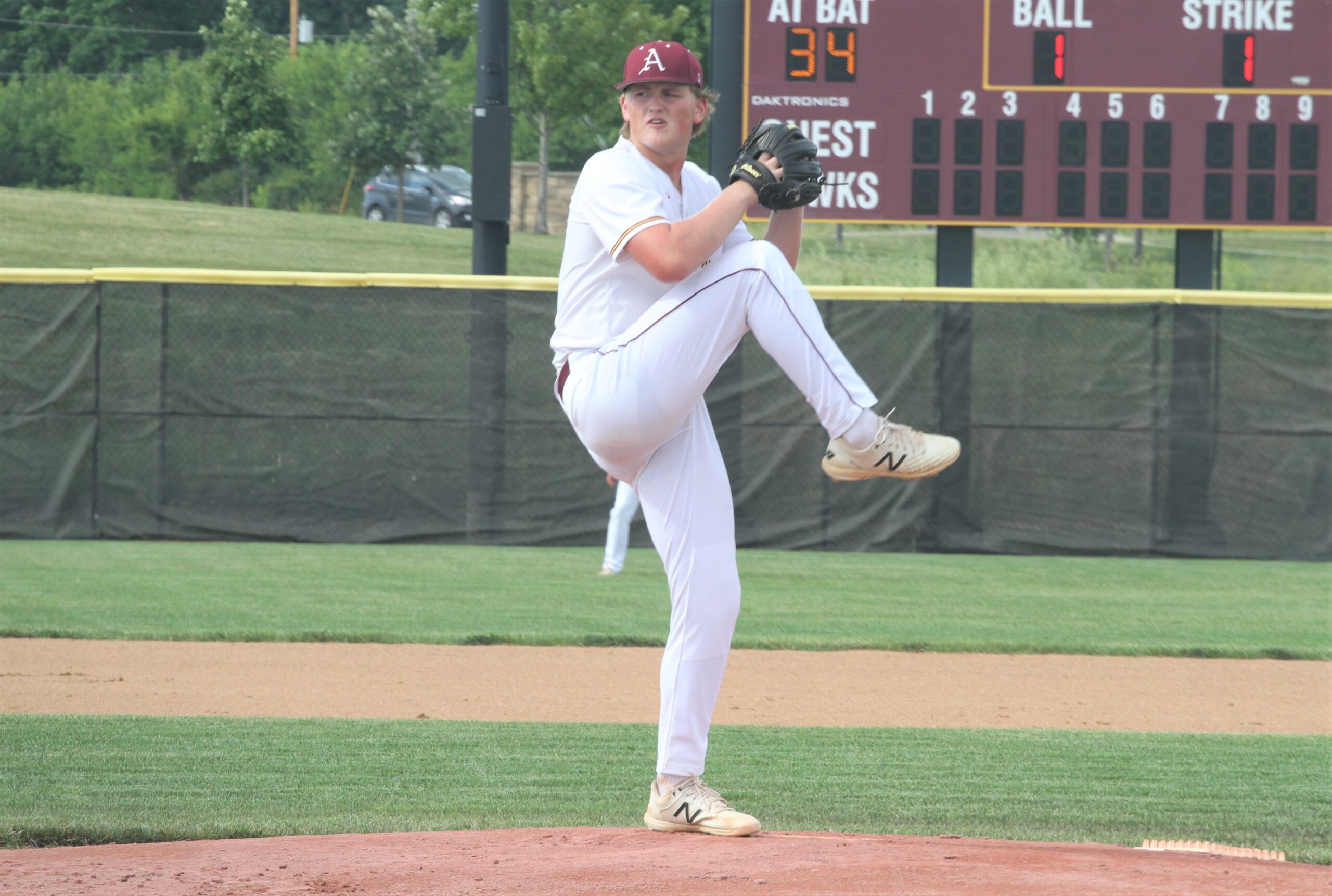 Coach Balvanz told me that he hasn't solidified his pitching plans just yet, but you will obviously take the mound at some point if your team makes it all the way to the title game. Have you ever pitched in that stadium before?
Yeah, Balvanz doesn't completely know how he will get us back to competing in the state title game with the pitching sequence, but with our depth I think him and the entire team will be confident with whoever he decides to put on the mound in any situation. I did have the opportunity to pitch and play at Duane Banks Field during my younger years for travel baseball. And I really like the mound and everything about Duane Banks so it should be a great time.
You are headed to Iowa to play baseball, so this tournament will give you a chance to play on your college field. When do you have to report for school and/or baseball workouts?
I'm really pumped and excited to compete in black and gold these next four years, and it's a great opportunity to play at Duane Banks and Iowa City right before I report. The report date for me and the rest of Iowa's baseball athletes will be around the week before school so the 15th of August.