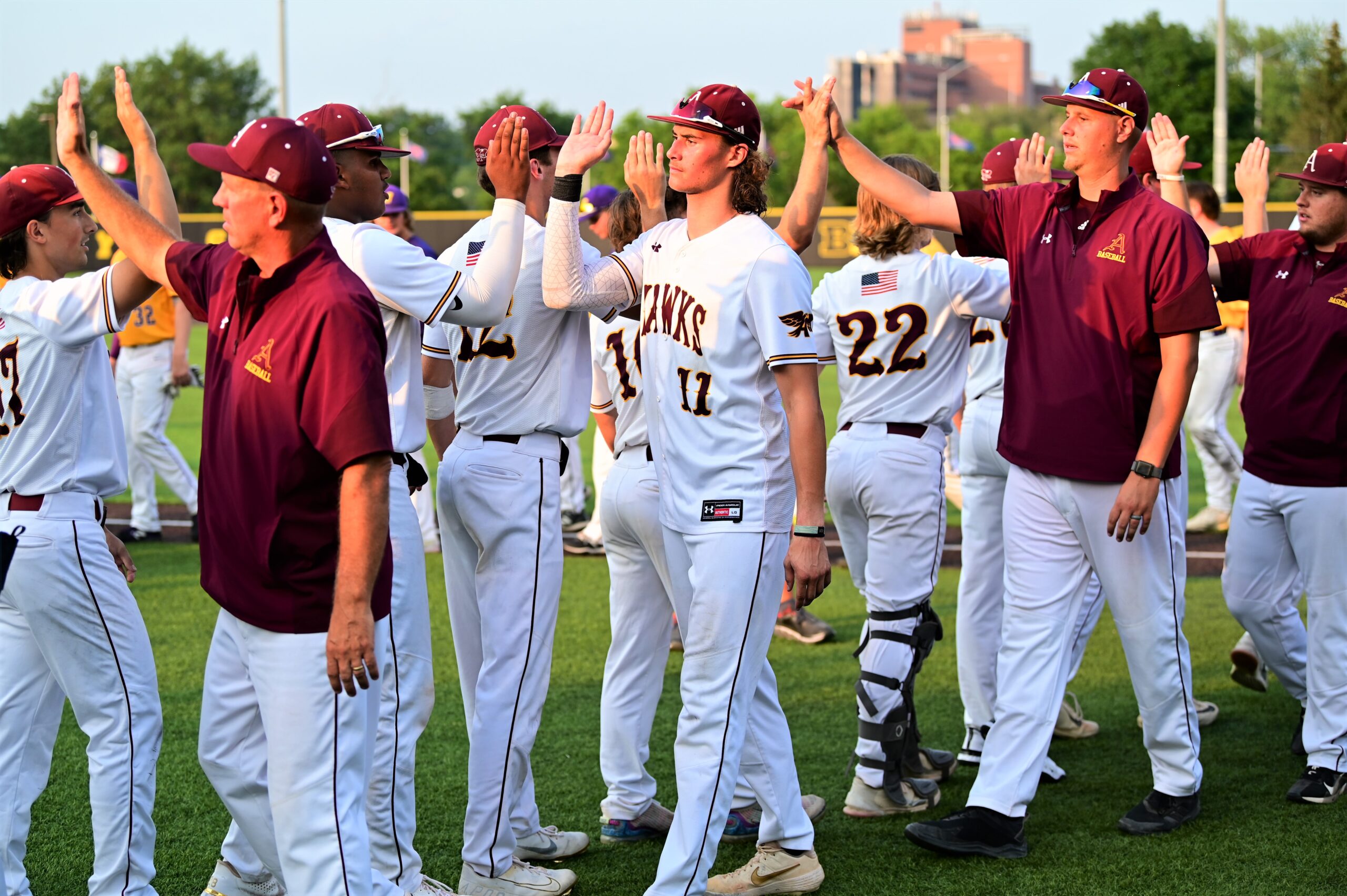 The Ankeny baseball team will get another shot at CIML rival Johnston.
The second-ranked Hawks held on for a 2-1 victory over No. 9 Waukee in the Class 4A quarterfinals on Thursday at Duane Banks Field in Iowa City. They will meet No. 3 Johnston in the state tournament for the third consecutive year in Friday's semifinals at 7:30 p.m.
The Dragons rallied for an 11-8 win over Ankeny in last year's championship game. They also defeated the Hawks, 6-0, in a 2019 quarterfinal.
"We know each other well," said Ankeny coach Joe Balvanz. "Hopefully, the third time will be the charm."
Ankeny pitcher Brody Brecht outdueled Waukee's Jackson Wentworth in Thursday's game. Brecht (10-0) had nine strikeouts over the first six innings and combined on a one-hitter with relievers Easton Dunwoody and Weston Fulk.
Fulk got the final two outs to leave the potential tying and go-ahead runs on base. The Warriors finished the season at 26-16.
"It wasn't the prettiest of wins, but we battled and got the job done and that's what I love about our guys!" Fulk said.
Ryan Crandall and Cael Boyd each drove in a run as Ankeny (32-6) extended its winning streak to 19 games. Jase Bauer and Colin Riggs each went 2-for-3 and scored a run for the Hawks.
Check back later for complete coverage of the game.