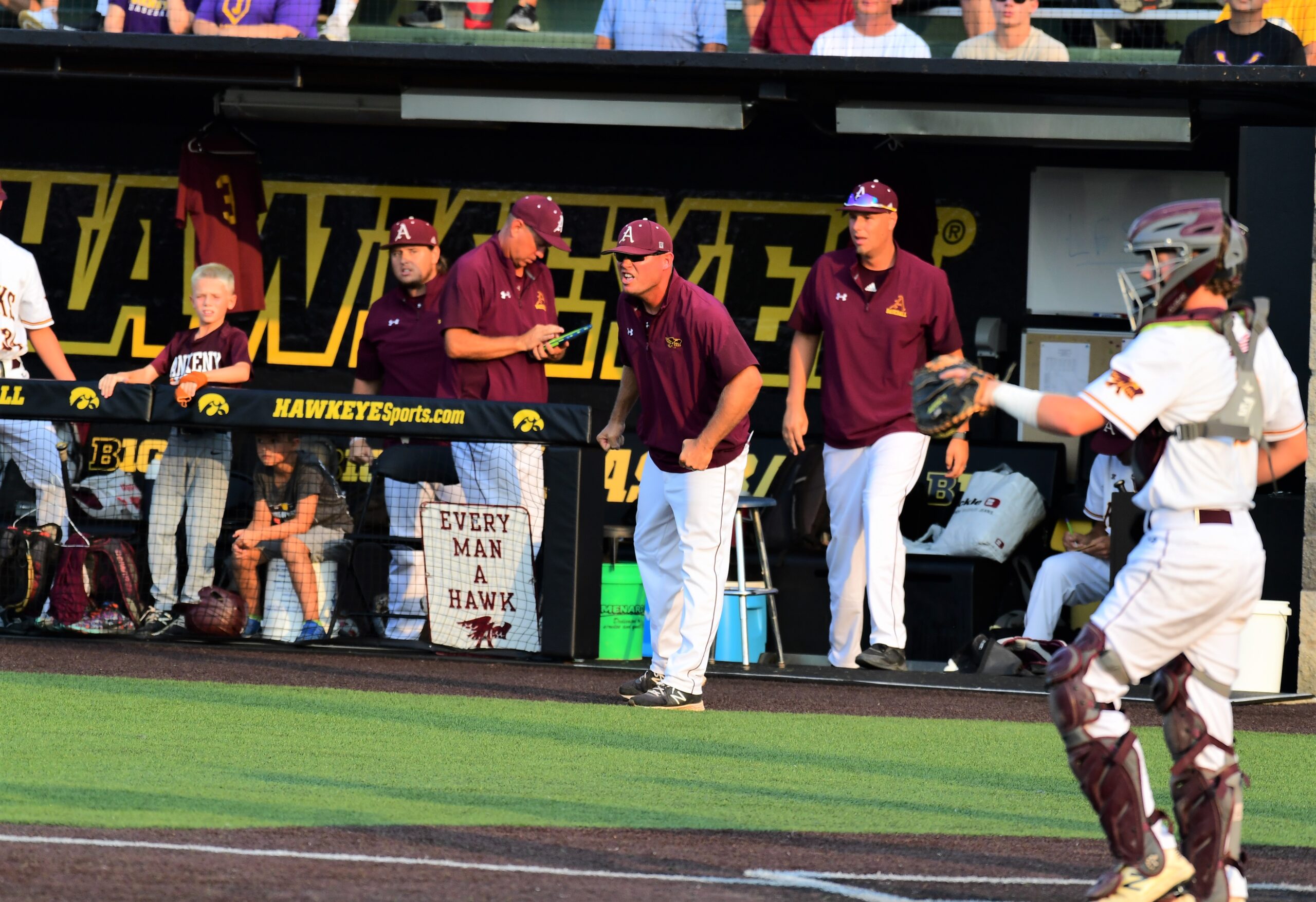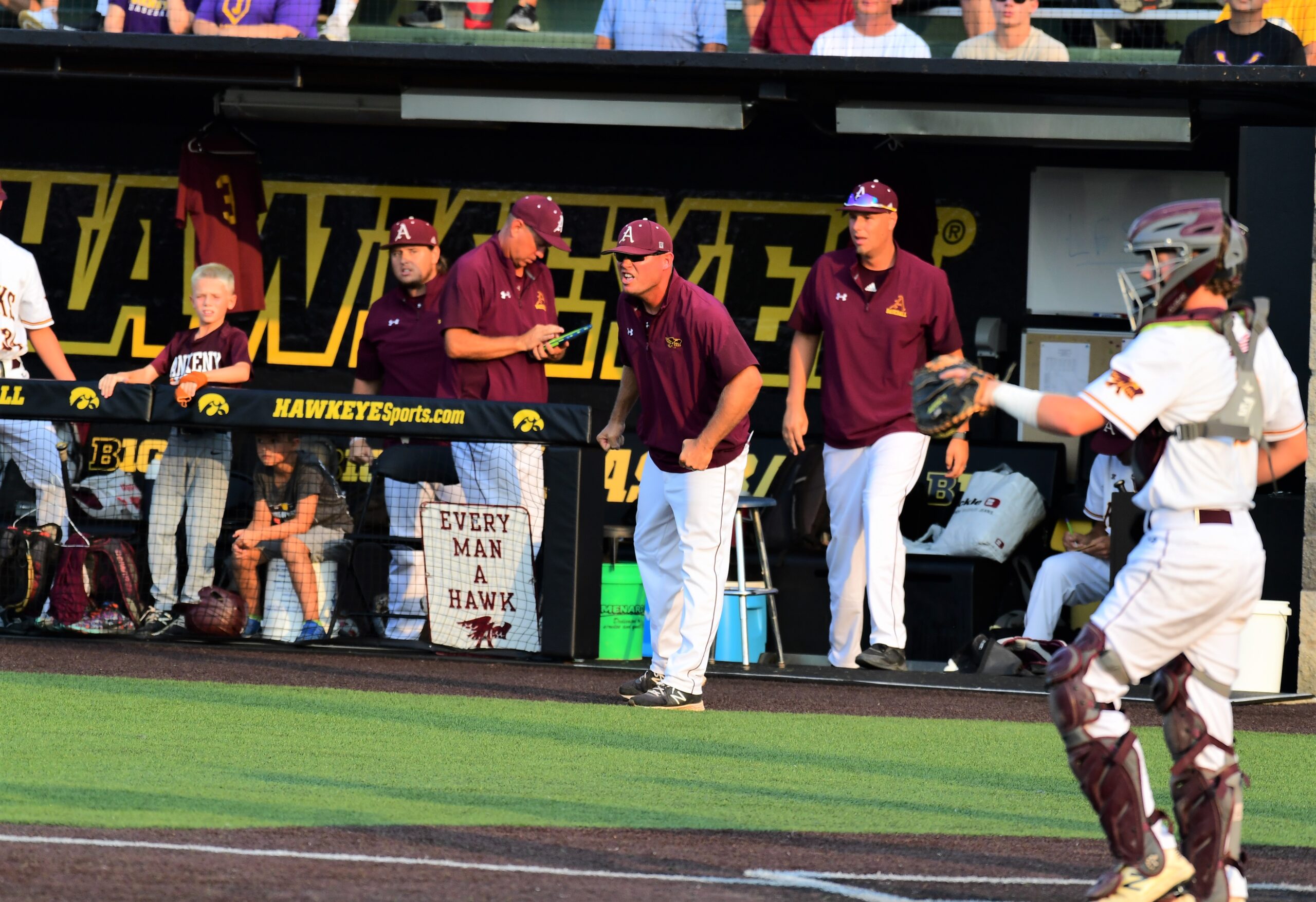 An unearned run proved to be the difference on Thursday for the Ankeny baseball team.
Cael Boyd hit an RBI single in the fourth inning following a Waukee error to give the second-ranked Hawks a 2-1 victory in the Class 4A quarterfinals at Duane Banks Field in Iowa City.
"I was very confident in our pitching to go out and hold them (the rest of the way)," said Ankeny outfielder Kade Somers, whose bunt led to the error by Waukee shortstop Joe White. "Our pitchers do a great job at what they do, and they're fun to play behind."
Ankeny pitcher Brody Brecht outdueled Waukee star Jackson Wentworth in his final high school appearance on the mound. Brecht (10-0) racked up nine strikeouts over the first six innings and combined on a one-hitter with relievers Easton Dunwoody and Weston Fulk.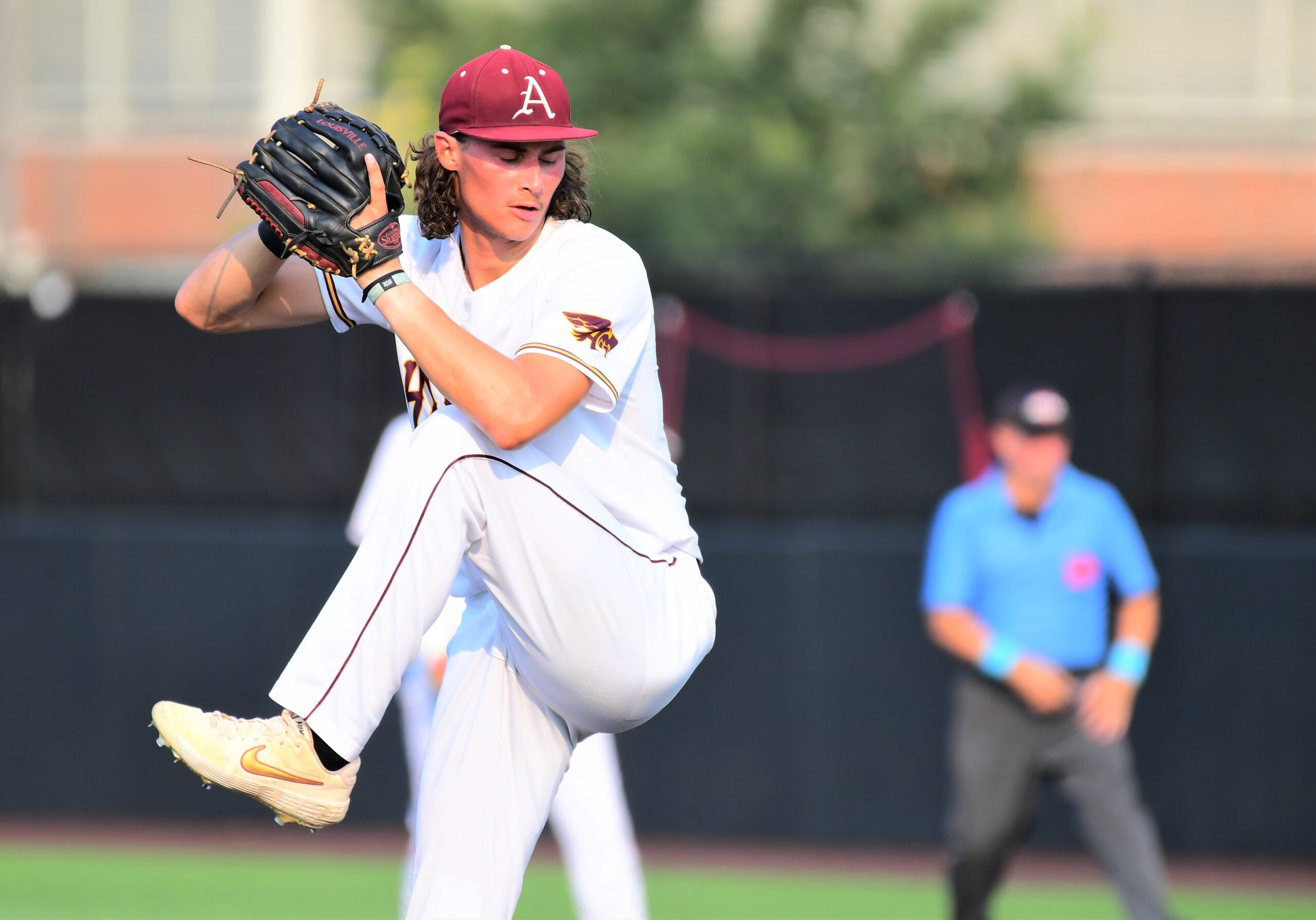 "We took what we could from Wentworth when we could take it," said Ankeny coach Joe Balvanz. "He's tough, and he's polished. But we knew if we could get one or two (runs) for Brody, we'd have a chance to win. And that's what it took.
"Brody battled without his best stuff," Balvanz added.
Brecht allowed seven walks and was forced to leave the mound after throwing 112 pitches. He gave up an earned run for the first time in his last eight starts–a stretch of brilliance that included a one-hitter with 14 strikeouts in a 1-0 win at Waukee on July 13.
Brecht finished the season with an ERA of 0.57, which breaks the Ankeny school record set by former major leaguer Benj Sampson nearly 30 years ago.
"The mound wasn't an issue," Brecht said of his control problems. "I was obviously hot, but I just had to battle through it and get the job done. A lot of my pitches were pretty close, but I wasn't getting the calls."
Dunwoody took over in the seventh inning, but hit Aiden McGee with his third pitch. After McGee advanced to second on a bunt by Ben Everhart, Camden Kaufman walked on four pitches to put the potential tying and go-ahead runs on base.
"We had a plan," Balvanz said. "Easton had thrown really well in all of his outings, and I've still got confidence in him. He might be called on again in one of these next two games. But Wes came in and shut the door for us in a big spot. I was proud of him."
Fulk replaced Dunwoody and got the final two outs to earn a save in his first relief appearance of the season. He caught Jacob Barton looking at a called third strike, then retired Wentworth on a fly to right to end the game.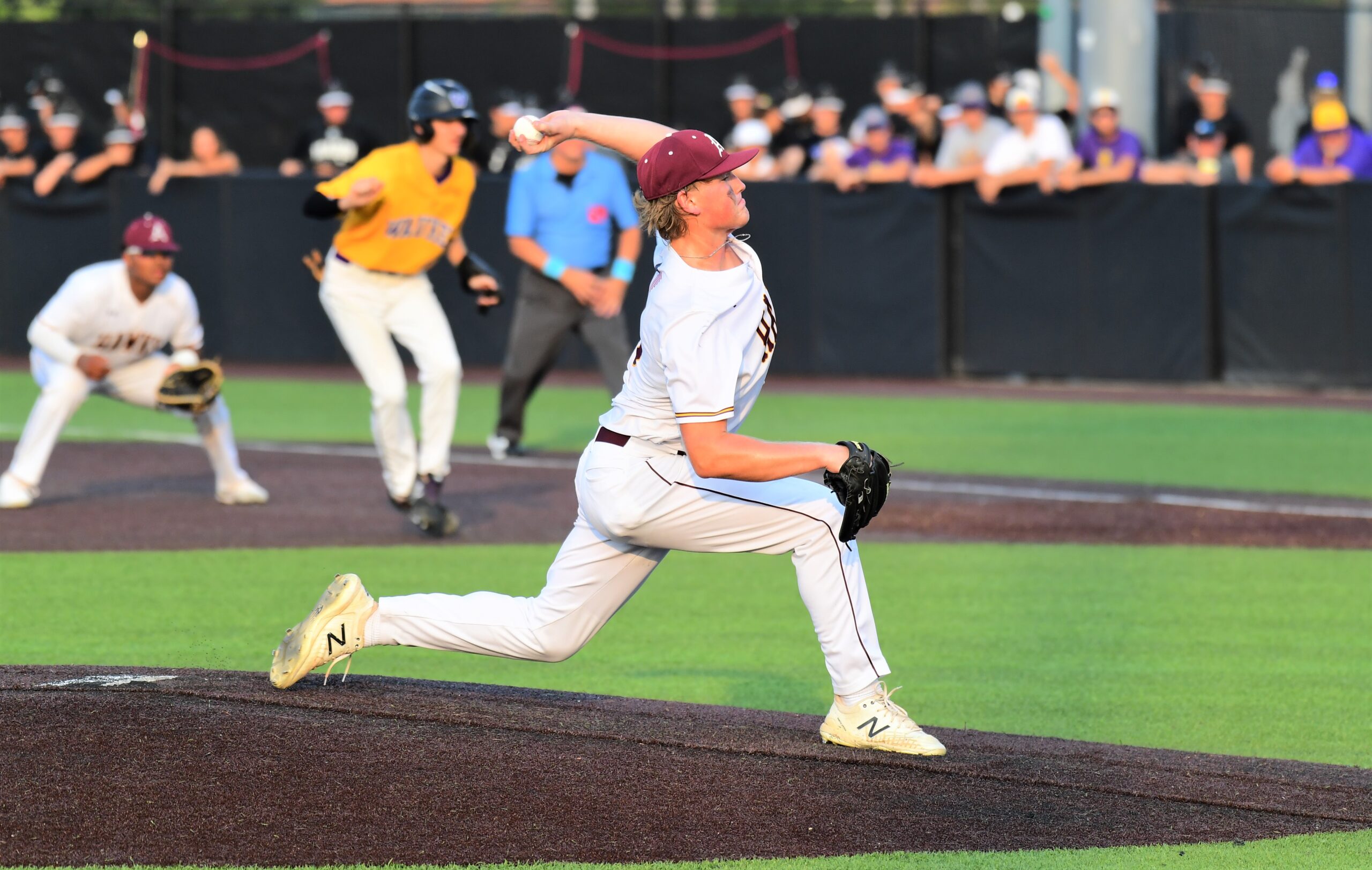 "Coach Balvanz had confidence in my stuff to put me in the game only if we had to," Fulk said. "I had confidence going into that time of the game, and I threw well in the bullpen as well and that carried out onto the mound."
The Ankeny fans in the crowd had to hold their breath as Boyd caught the ball for the final out. Boyd, who started the game in center field, moved to right in the seventh inning and made the catch as he tumbled to the turf.
"I did struggle a bit," Boyd said. "I slipped while coming in for the ball and completely misread it. Thankfully, I was able to keep my composure and make the out. I'm sure if I went back and watched the tape on that, I'd be a little embarrassed."
Ankeny (32-6) extended its winning streak to 19 games. No. 9 Waukee finished the season at 26-16.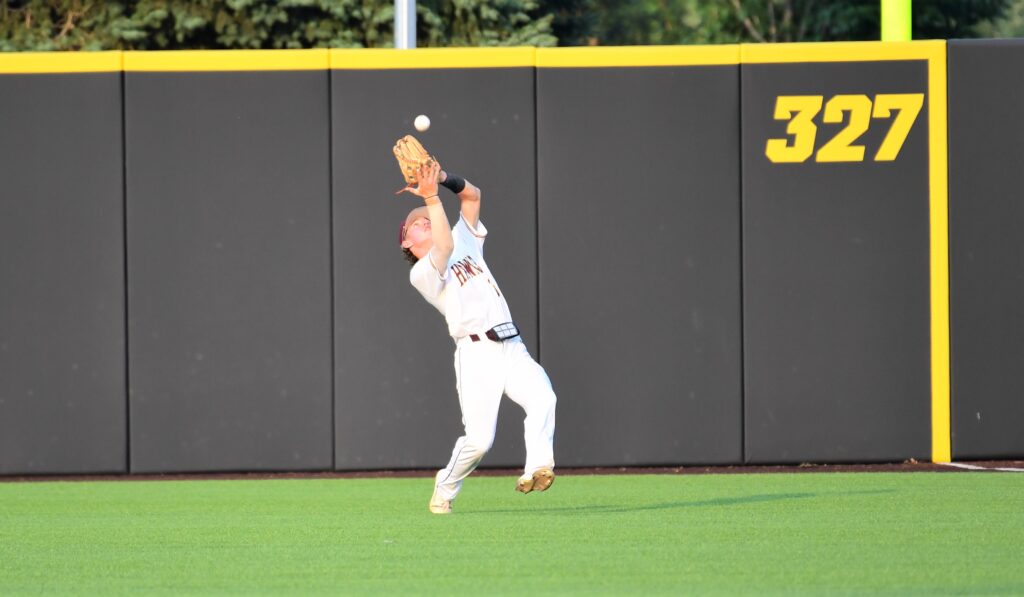 "It's a single-elimination tournament, and we were able to survive and advance," Balvanz said. "We've got a veteran group–they're pretty weathered, and they trust each other. Even when one guy made a mistake, the next guy just stepped up and battled."
Jase Bauer and Colin Riggs each went 2-for-3 and scored a run for Ankeny. Bauer blooped a single into left field in the first inning, stole second and came home on a two-out single by Ryan Crandall.
Waukee tied the game in the third after Everhart and Kaufman drew back-to-back walks with one out. Barton followed with the Warriors' only hit of the game–an RBI single to right field–but Brecht eventually got out of a bases-loaded jam when John Doty hit a grounder to short that Bauer turned into a 6-4-3 double play.
Bauer also turned a double play to end the second inning, when he fielded a grounder by Colin Evers that deflected off Brecht.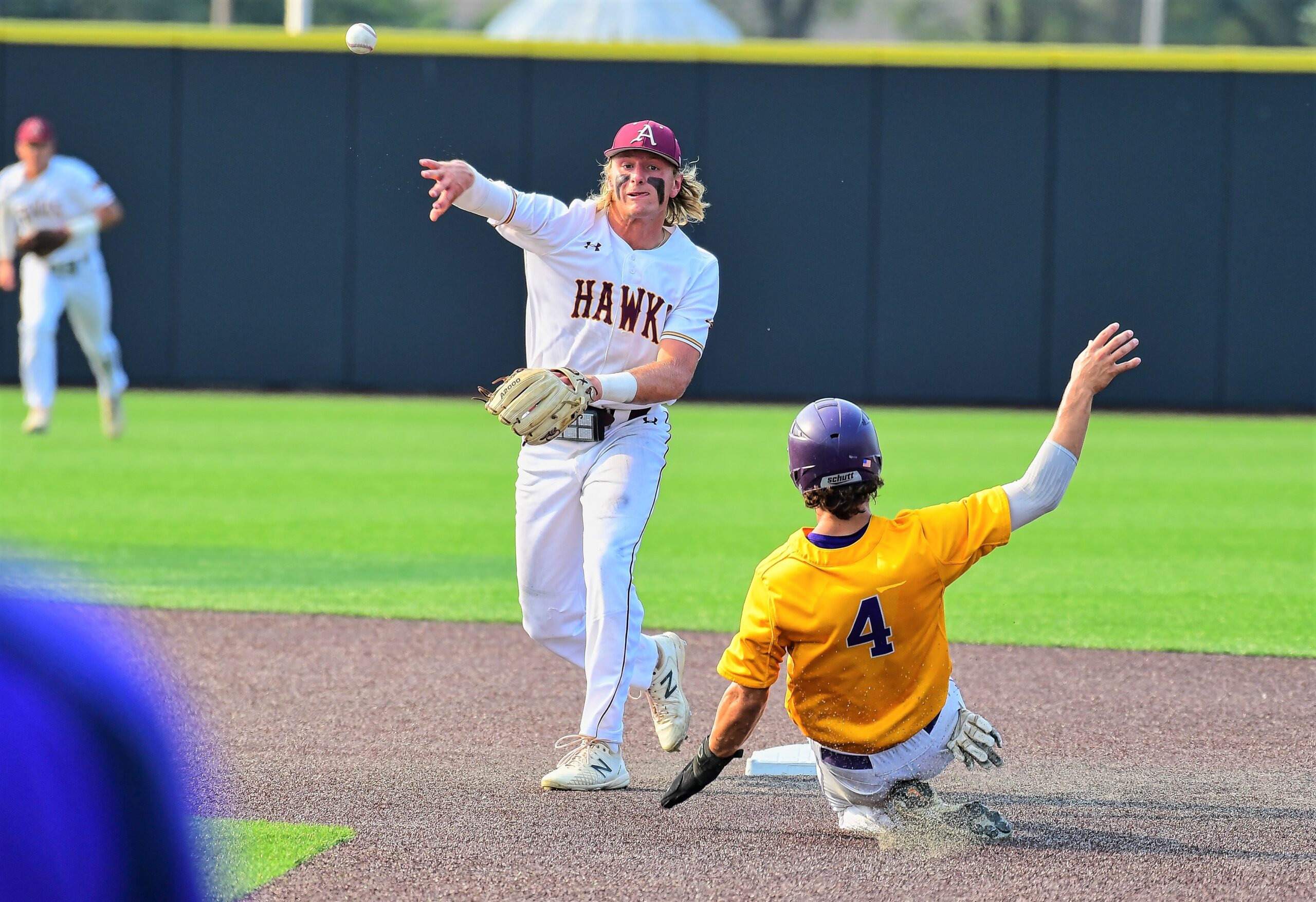 "I'm just glad my teammates had my back," Brecht said.
In the fourth, Riggs led off with his second single. He advanced to third when Somers bunted and Wentworth's throw to second was mishandled by White, who was charged with an error.
After Somers stole second, Tamden Webb-Tate was hit by a pitch to load the bases. Wentworth then fanned Carter Smith for the first out.
Boyd followed with a single to left that scored Riggs with the go-ahead run. Somers also tried to score and was thrown out at home plate, but the damage had already been done.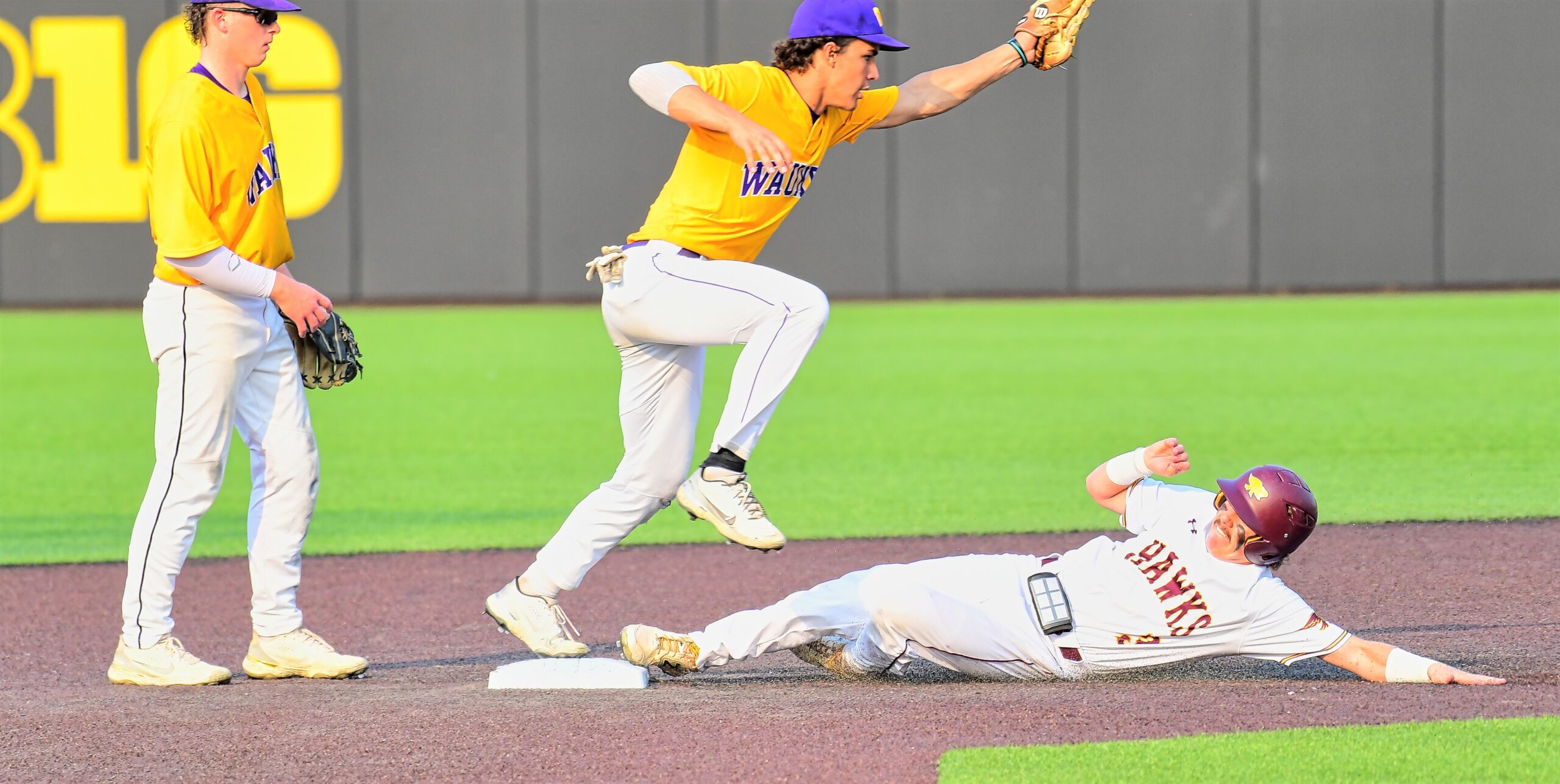 Wentworth (8-2) took the loss despite allowing just one earned run on eight hits. He struck out the side in the fifth inning and finished with 11 strikeouts.
"Honestly, I was looking for a slider or changeup low and away in the zone," Boyd said. "We knew (Wentworth) threw a lot of junk so we'd have to sit back and just react to the fastball."
The Hawks will meet No. 3 Johnston (36-7) in the state tournament for the third straight year in Friday's semifinals at 7:30 p.m. The Dragons advanced with an 11-5 win over No. 6 Dubuque Hempstead.
Ankeny dropped an 11-8 decision to Johnston in last year's championship game after falling to the Dragons, 6-0, in a 2019 quarterfinal.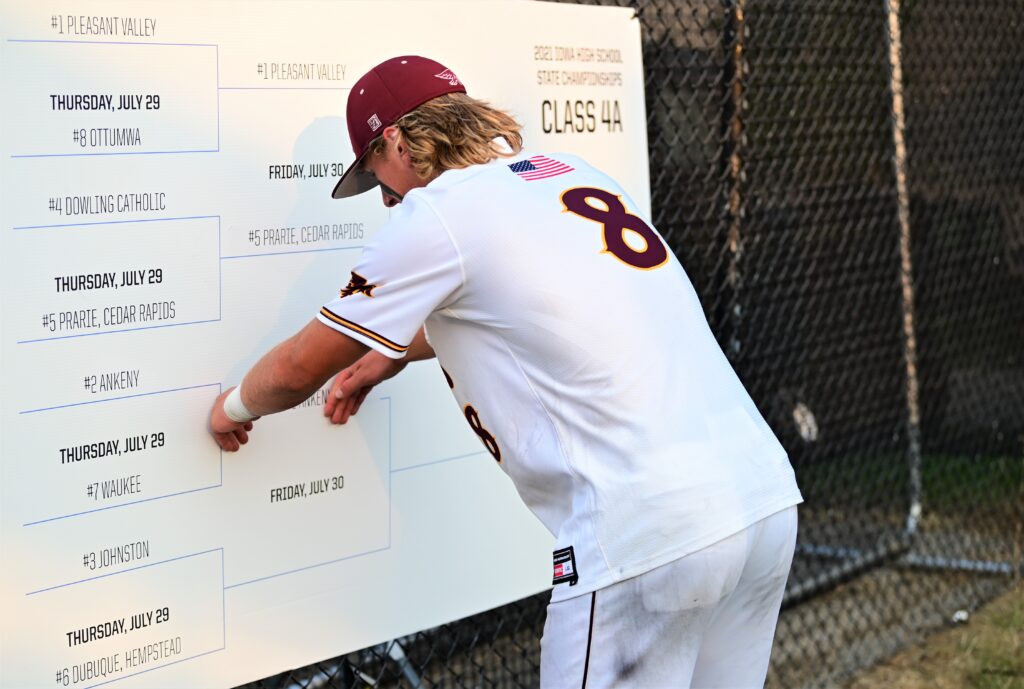 "We're in the same hotel as Johnston," Balvanz said. "Of all the hotels in Iowa City, we're in the same hotel. It might be an interesting breakfast (today)."
The Hawks will likely start either Fulk (6-2) or fellow senior Will Johnson (7-1) on the mound. Fulk can throw up to 101 pitches after throwing nine on Thursday.
"I'm still debating what to do," Balvanz said. "But I still think you have to play to win today."
No. 1 Pleasant Valley (35-4) will face No. 7 Cedar Rapids Prairie (33-8) in the other semifinal at 5 p.m. The two winners will then play for the Class 4A crown on Saturday at 2:30 p.m.