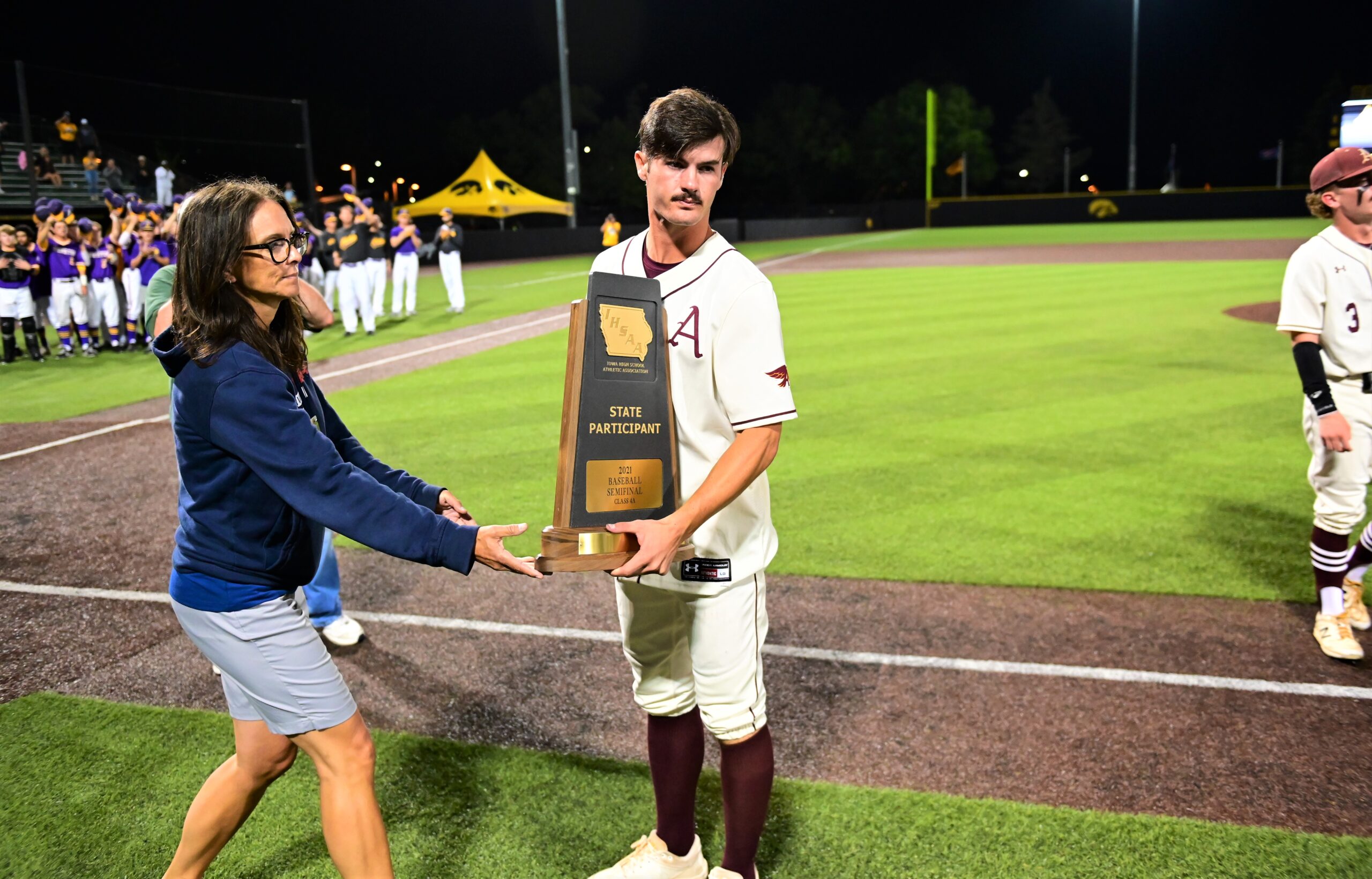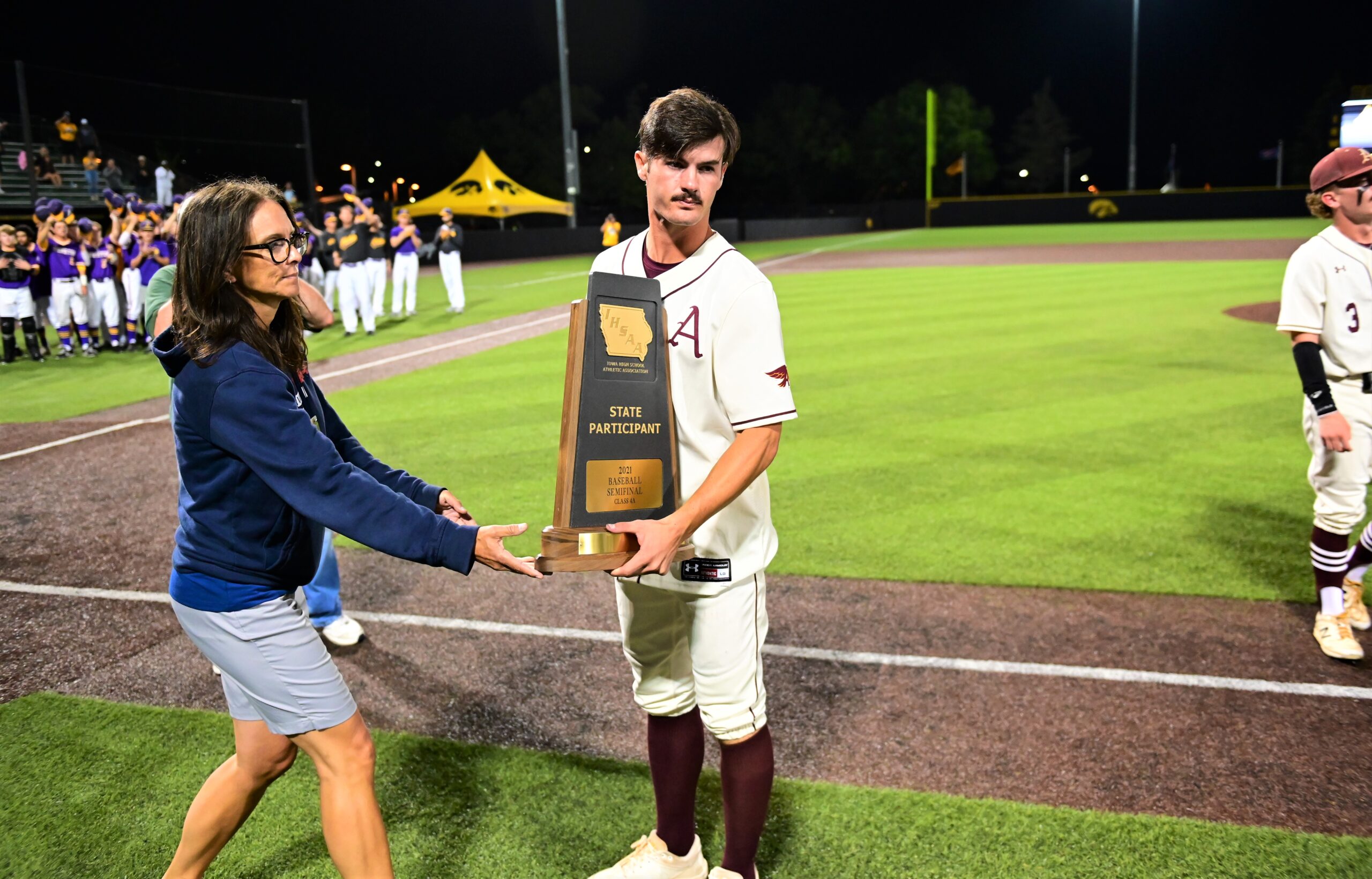 One of the best three-year runs in the history of the Ankeny baseball program has come to an end.
And for the third straight year, the Hawks' season ended with a loss to CIML rival Johnston.
Jake Pemble tossed a four-hitter and had 12 strikeouts to lead the third-ranked Dragons to a 5-0 victory over No. 2 Ankeny in the Class 4A semifinals on Friday at Duane Banks Field in Iowa City.
"We knew he had a good fastball and a good curveball," said Ankeny shortstop Jase Bauer. "We prepared for him real well, but we just didn't execute tonight. It wasn't our night."
Ankeny was held scoreless for the only time this season. The loss ended a 19-game winning streak for the Hawks, who finished with a 32-7 record.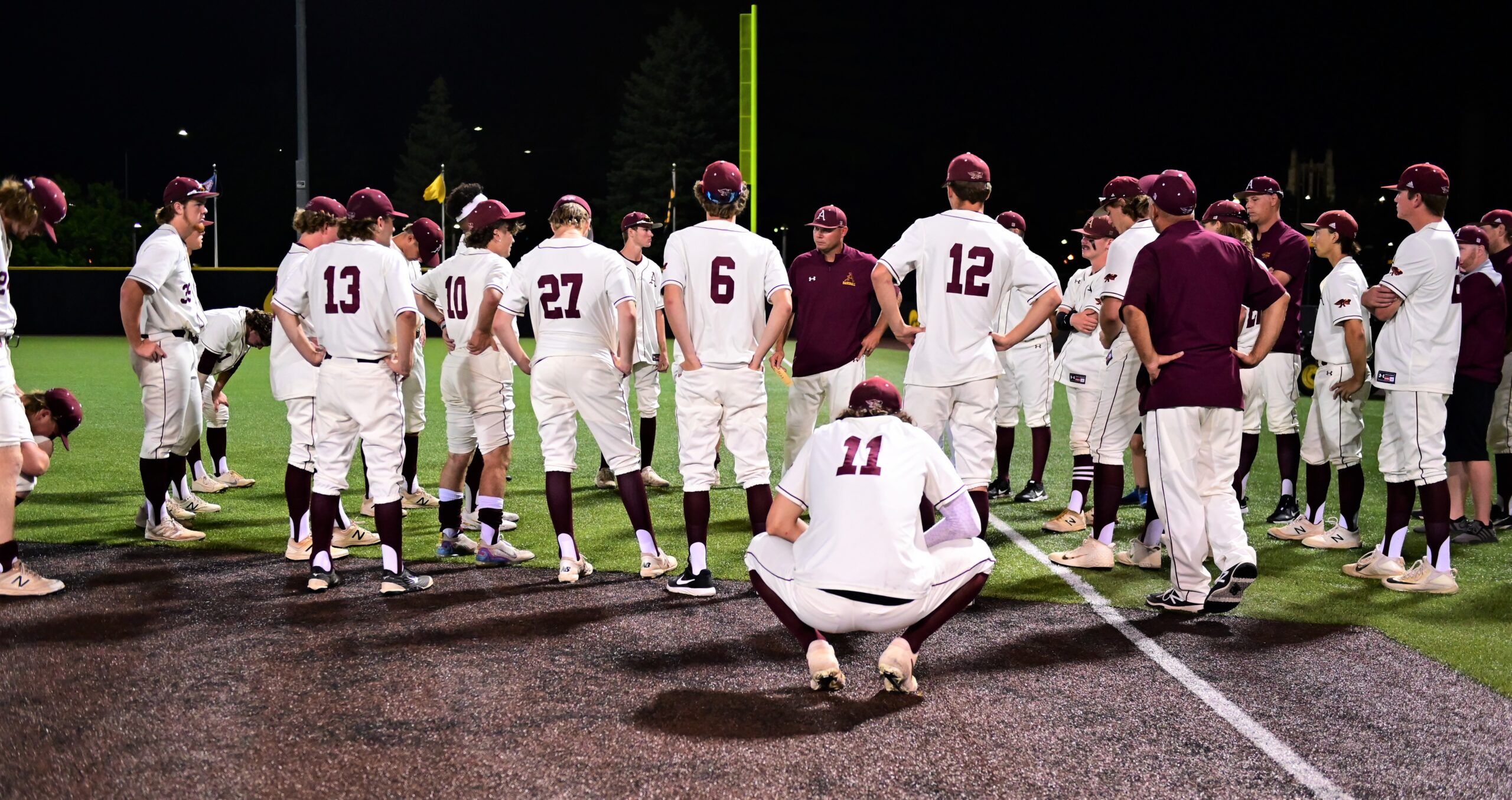 "They're a great team," Pemble said of the Hawks. "One through nine, they're great hitters. We kind of spinned them a lot. I kind of had every pitch working, but they battled all night. It was a tough game. Hats off to Ankeny, though."
The two teams met in the state tournament for the third consecutive season. Johnston posted a 6-0 win in a 2019 quarterfinal and then defeated the Hawks again, 11-8, in last year's championship game.
"Ankeny's an amazing team," said Johnston coach Michael Barta. "We've had to battle these guys for the last three years at the state tournament. Man, it's like if you see them on your side of the bracket or if you run into them, that's not a team you want to play. They're so well-coached and they're so athletic. Tonight was just our night. We had a great pitcher on the mound in Jake Pemble, and he kind of carried us."
Only once before has Ankeny made three straight trips to the state tournament. The Hawks won their first state title in 1992, placed second in 1993 and reached the semifinals in 1994.
This year's group of seniors–led by four-year starters Bauer, Cael Boyd, Brody Brecht and Weston Fulk–won 95 games since joining the varsity in 2018.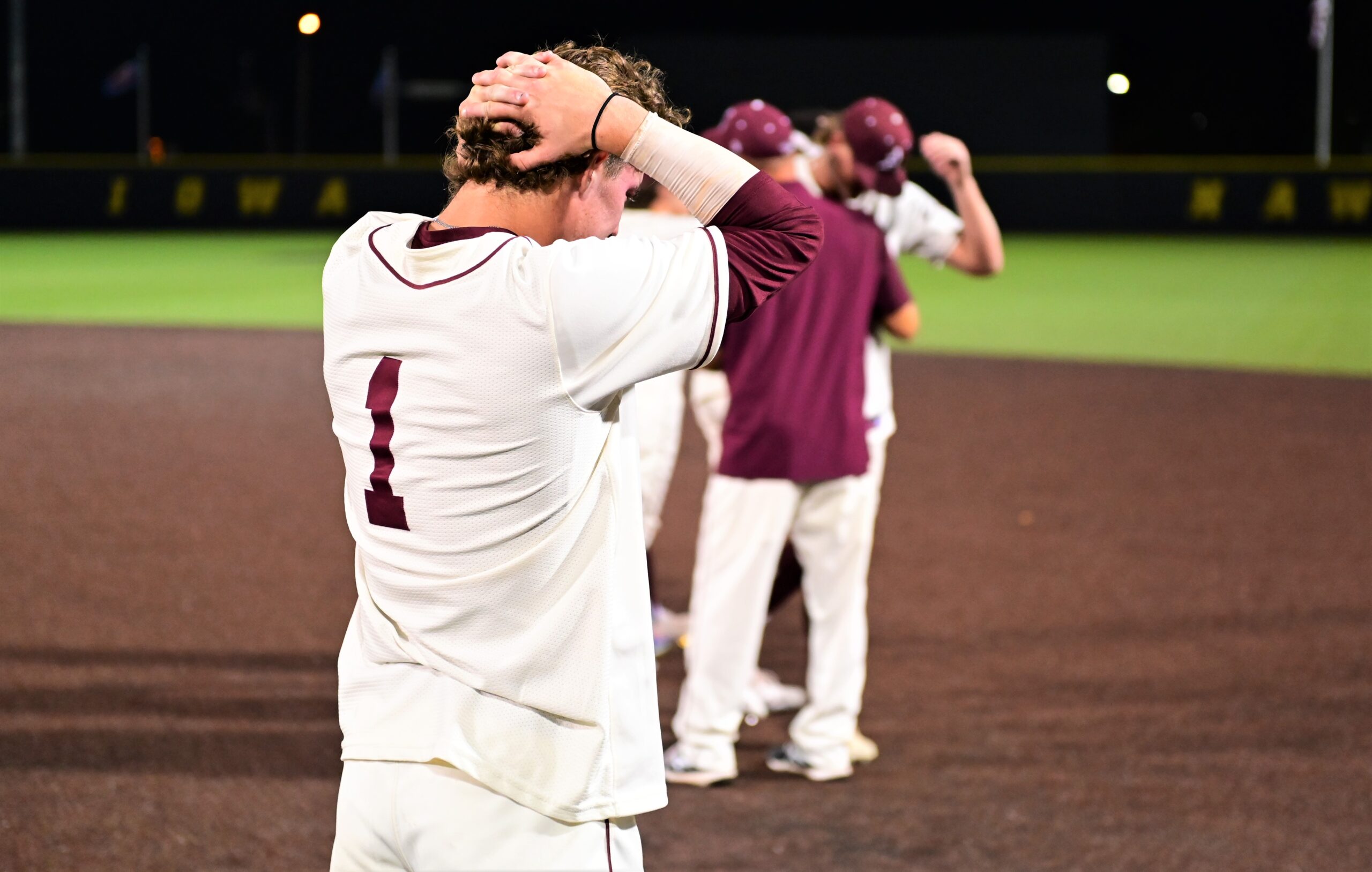 "I've been playing with some of these guys for 13 years now," said Fulk. "It's crazy that it's all come to an end. I love these guys, and I'm going to miss them a lot."
Fulk's high school career ended on the same field where his college career will begin in two weeks. He is headed to Iowa along with Brecht, who will play both football and baseball for the Hawkeyes.
Bauer, meanwhile, likely played his final baseball game. The all-state quarterback will play football at Central Michigan.
"Being a part of this class is something I'll never forget," Bauer said. "I love every single one of those boys, and I'll love them until the day I die."
Ankeny's best chance to score came in the second inning, when Ryan Crandall led off with a single after a long at-bat. With one out, Kade Somers hit a grounder back to Pemble, whose throw to second sailed into center field for an error.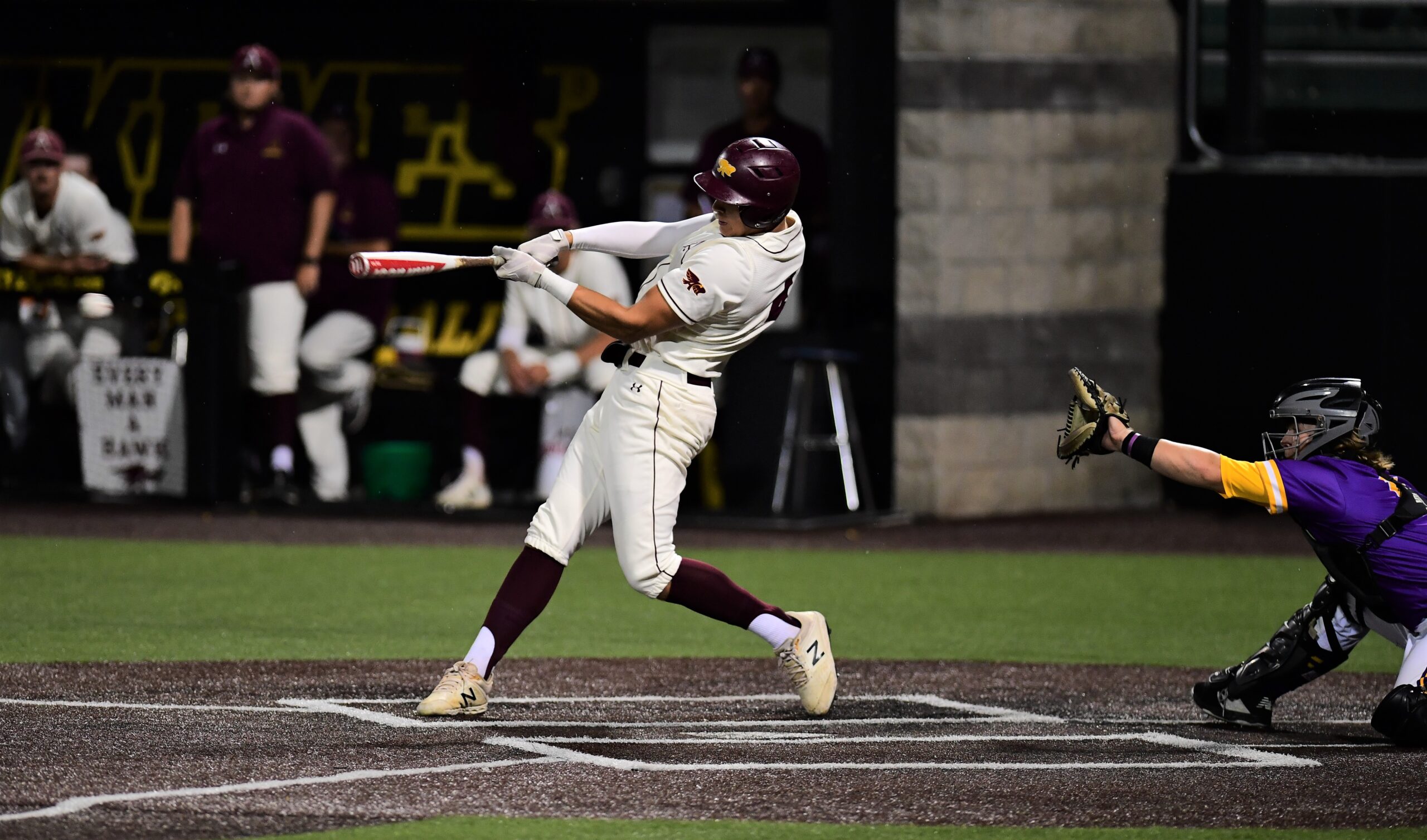 Outfielder Miles Risley then misplayed the ball for another error, allowing Crandall to reach third and Somers to race to second. However, Pemble got out of the jam by striking out the next two batters.
"It was relieving," said Pemble, who had eight strikeouts in the first three innings. "I made one of the errors. It was a confidence boost really to get out of that."
Bauer, who hit an infield single against a defensive shift in the third inning but was then picked off by Pemble, lamented the wasted opportunities.
"If we just could have got one or two runs in early on, it's a different ball game," he said. "But it didn't work out that way, and that's just how it is."
Johnston took the lead for good in the top of the third. Risley drew a one-out walk and stole second, then Gabe Swansen launched a two-run homer to left field with two outs.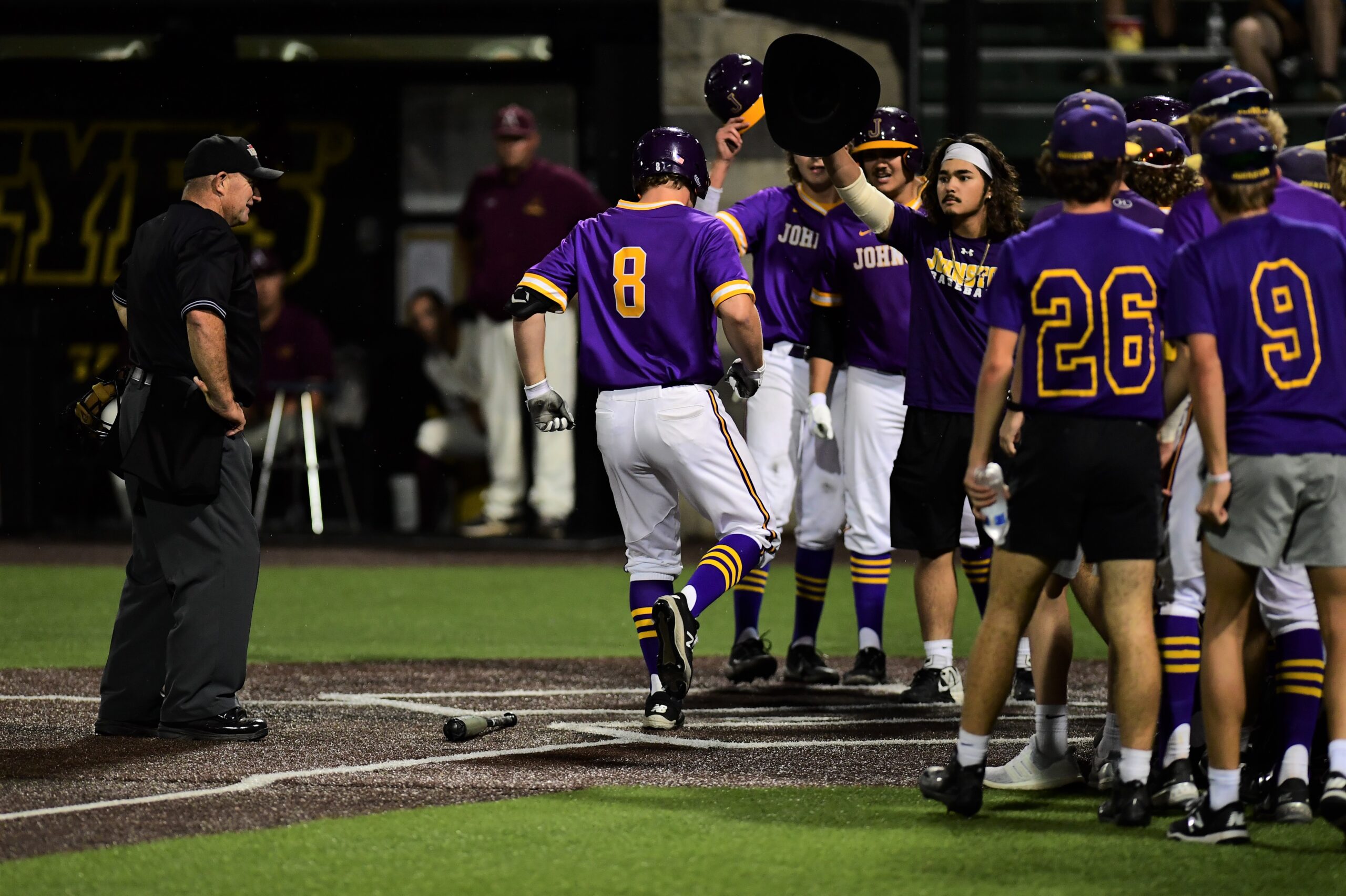 "They're a great team and they made me battle a lot–go deep into counts," said Fulk, whose record dropped to 6-3. "There were spurts where I could get my curveball over pretty nicely, and then obviously I gave a great hitter a great pitch in a great count, and he took advantage of it and he took it out of the park. It was a fastball inside."
The homer was Swansen's second of the tournament and his eighth of the season. He also homered in the Dragons' quarterfinal win over No. 6 Dubuque Hempstead on Thursday.
"It was a 3-1 count, and I was just sitting fastball," Swansen said. "I was just looking for a pitch I could drive, and he gave me one."
Fulk got back-to-back strikeouts to open the fourth inning before Johnston started a two-out rally. The Dragons used a pair of walks, a passed ball, a wild pitch and a single by Risley to score two more runs.
"We just knew (Fulk) was a great pitcher and we knew he can locate," Swansen said. "He has a bunch of stuff–he's a hard lefty–but we just prepared for him and we came here and battled. We put balls in play and we got some people on base and were able to score some runs."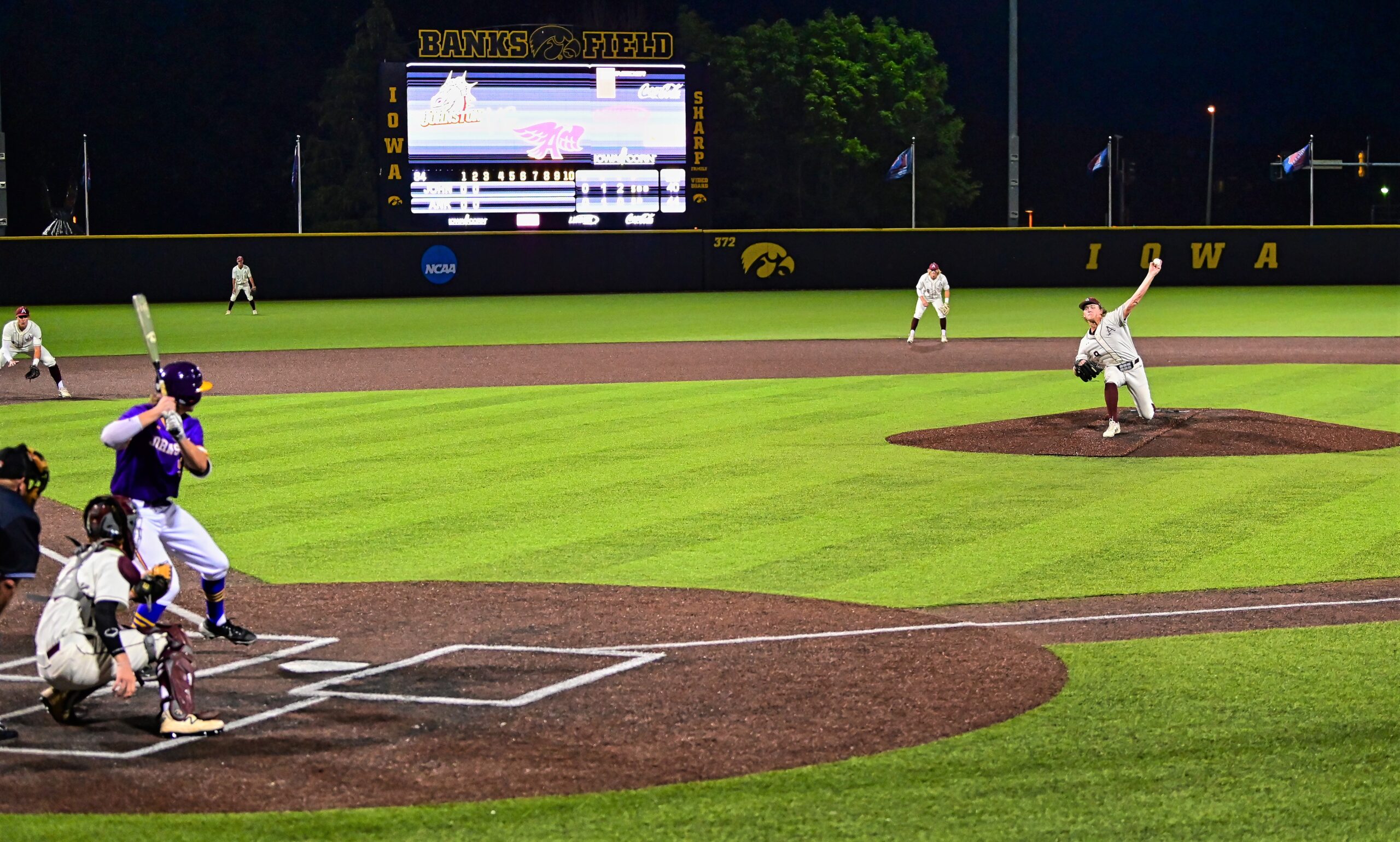 Fulk needed 96 pitches to get through the first four innings and was forced to leave the mound. He allowed four runs on three hits while giving up six walks and recording seven strikeouts.
Will Johnson relieved and allowed just one unearned run over the next 2 2/3 innings while fanning six batters. The Dragons increased their lead to 5-0 in the sixth inning when Ben Wilmes tripled with two outs and then scored when Michael Siemer reached on an error.
Every run was critical, Pemble said.
"They put up so many runs a game," he said of the Hawks. "I couldn't do it without our hitters. One through nine, we hit the ball hard everywhere and made the pitchers work, which makes us so good."
In the bottom of the sixth, Brecht hit a one-out infield single and advanced to second on an error, but Pemble then fanned Fulk and retired Crandall on a grounder to end the inning.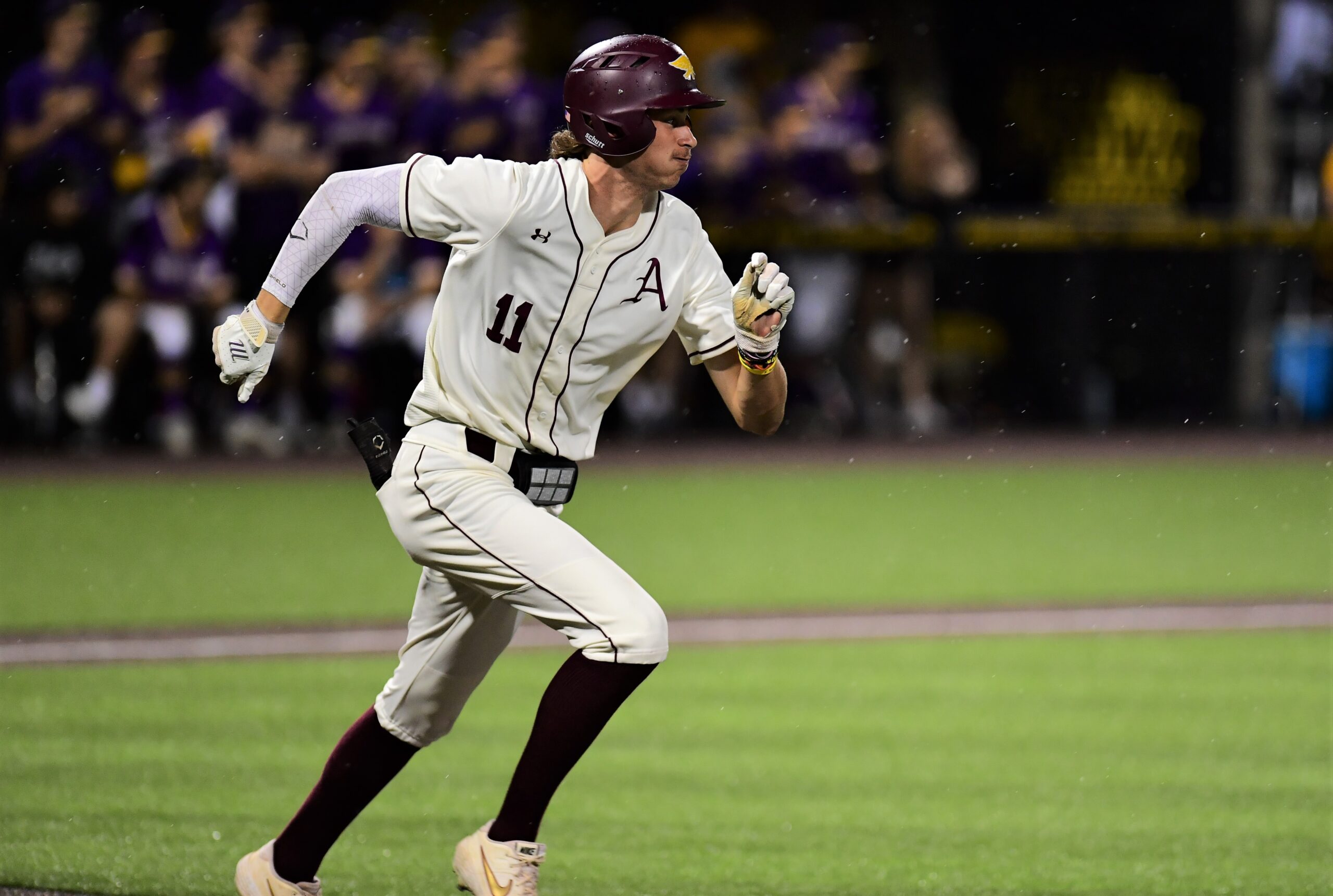 "He was great at changing speeds," Fulk said. "He did a good job of mixing fastball and curveball, and I give him credit for that. He made me work at the plate."
Pemble (6-1) threw 105 pitches through six innings, but then needed just four more to retire the first two batters in the seventh. That allowed him to face one more hitter, and he retired Tamden Webb-Tate on a pop fly to second to end the game.
"He's been phenomenal all year, to be honest with you," Barta said of Pemble. "We've had two No. 1 (pitchers) in Cooper Smith and Jake. Coop got us the win in game one, and we're like, 'We've got Jake Pemble for the next game.' We knew he'd be great, but to put up a performance like that, it's legendary."
The Dragons (37-7) will play No. 1 Pleasant Valley (36-5) in the championship game on Saturday at 2:30 p.m.