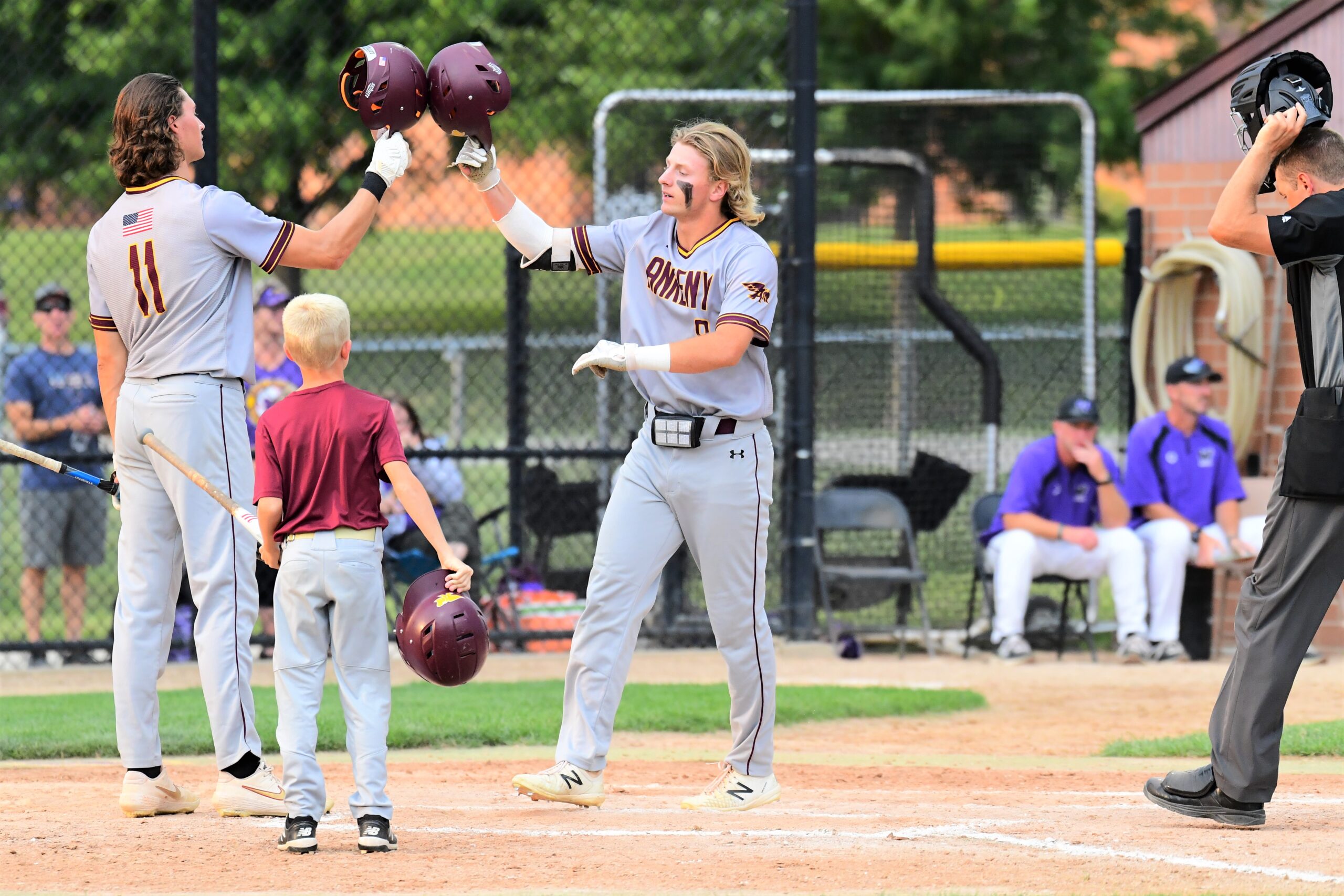 During the regular season, the Ankeny baseball team dominated the CIML Iowa Conference, posting a 20-0 record to win its first league title since the split into two high schools.
It's not surprising then that the Hawks dominated the all-conference teams that were selected by the league's coaches.
Ankeny placed six players on the 13-player first team, including four unanimous picks in seniors Jase Bauer, Brody Brecht, Weston Fulk and Kade Somers. They were joined on the first team by fellow senior Colin Riggs and junior Ryan Crandall.
Brecht and Fulk were both named to the team as pitchers. Brecht compiled a 10-0 record with a 0.57 ERA and 126 strikeouts, while Fulk went 6-3 with a 2.42 ERA and 79 strikeouts.
Bauer and Crandall were both selected to infield positions along with Ankeny Centennial sophomore Kyle Miller. Bauer batted .496 with eight home runs and 47 RBIs, while Crandall batted .446 with two homers and 33 RBIs.
Riggs, a catcher, batted .438 with three homers and 28 RBIs. Somers, an outfielder, batted .368 with seven doubles and 30 RBIs.
Miller was joined on the first team by Centennial senior Jackson Powell, who was named to a utility position. The duo led the Jaguars to a second-place finish in the conference.
Miller batted .347 with two homers and 29 RBIs. Powell batted .326 with 10 doubles and 27 RBIs.
Junior pitcher Lincoln Lacey of Centennial was named to the CIML Iowa Conference second team. He was joined on the squad by four players from Ankeny–senior pitcher Will Johnson, senior infielder Carter Smith, senior outfielder Cael Boyd and junior utility player Tamden Webb-Tate.
Four other Jaguars earned all-conference honorable mention. They are senior Gabriel Monosmith, junior Damin Churchman, sophomore Easton Miller and freshman Joey Oakie.