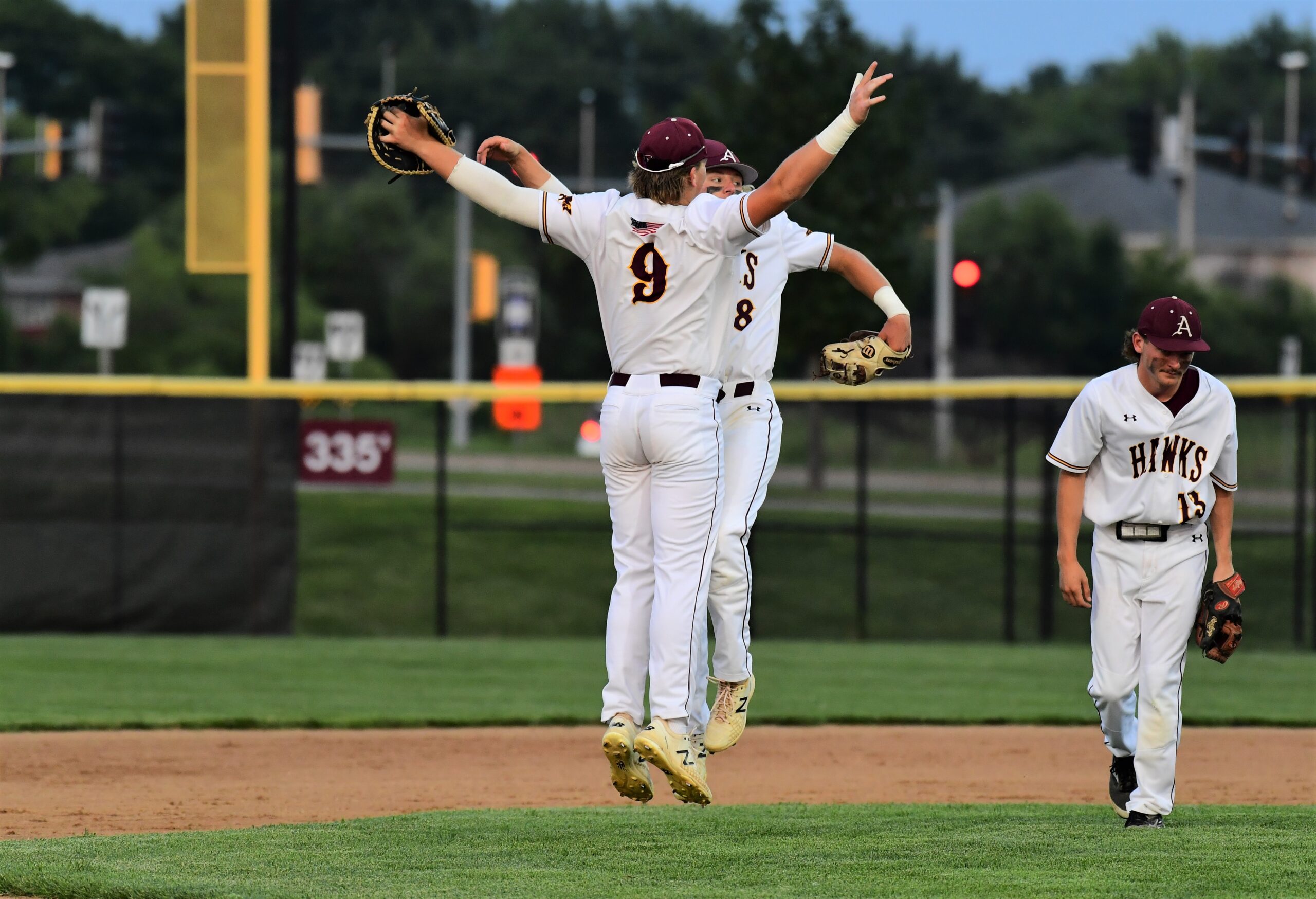 Five Ankeny baseball players have been named to the Class 4A North Central District first team by the Iowa High School Baseball Coaches Association.
Pitcher Brody Brecht was selected to the 15-player first team along with three other seniors–catcher Colin Riggs, first baseman Weston Fulk and Jase Bauer, who was named to a utility position. Junior third baseman Ryan Crandall was also a first-team pick.
Brecht compiled a 10-0 record with 126 strikeouts, which ranked second in the state. He set a single-season school record by posting a 0.57 ERA.
Bauer and Fulk ranked among the state's top hitters in several categories. Fulk led the state with 130 total bases, while Bauer was second with 119.
Bauer batted .496 with eight homers, a school-record nine triples and 47 RBIs. Fulk batted .485 with 12 homers, a school-record 20 doubles and 57 RBIs.
Crandall batted .446 with two homers and 33 RBIs. Riggs batted .438 with three homers and 28 RBIs.
Senior outfielder Kade Somers was named to the all-district second team. He was joined on the squad by a pair of Ankeny Centennial players–senior catcher Jackson Powell and sophomore Kyle Miller, who was named to a utility position.