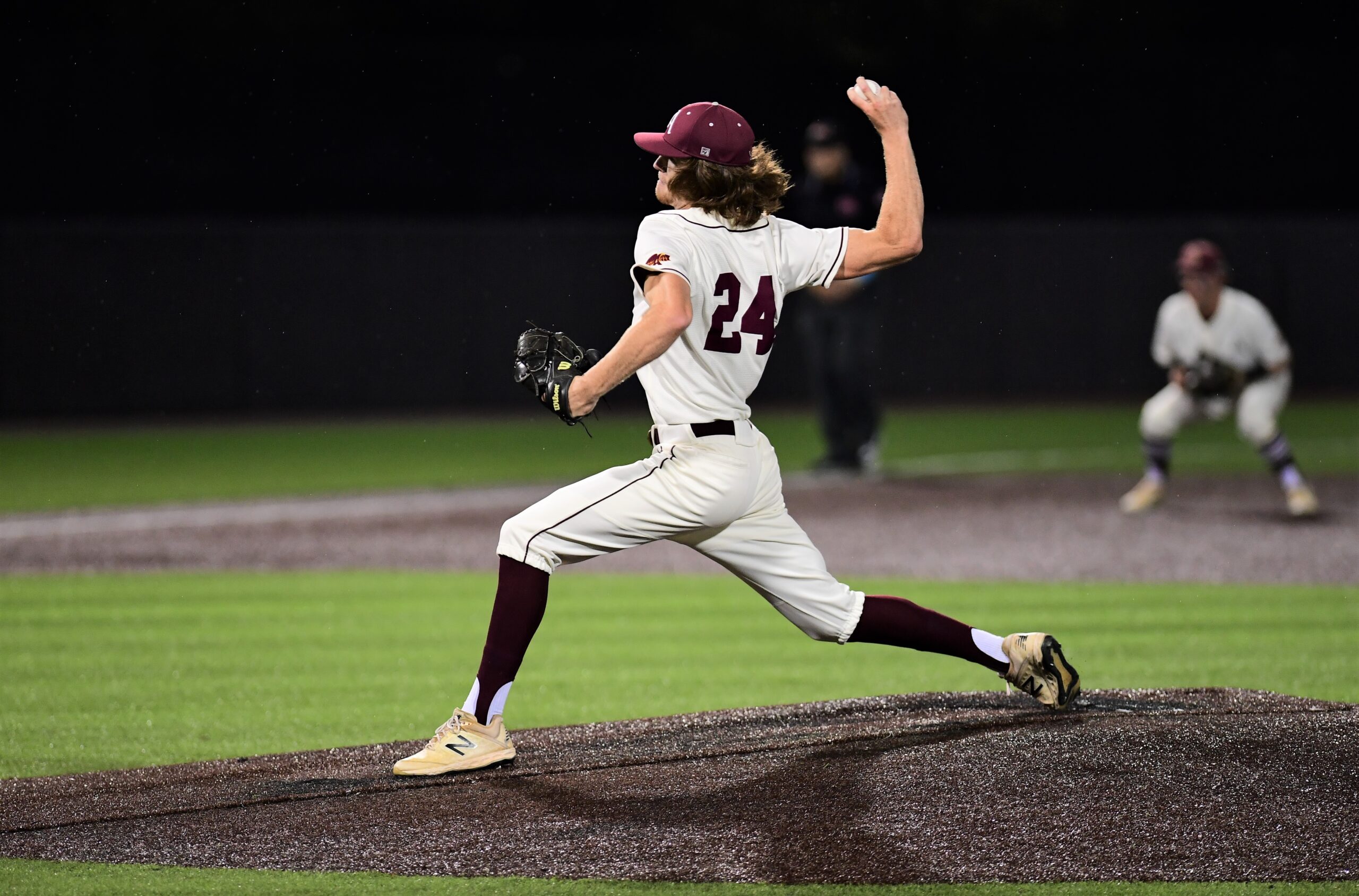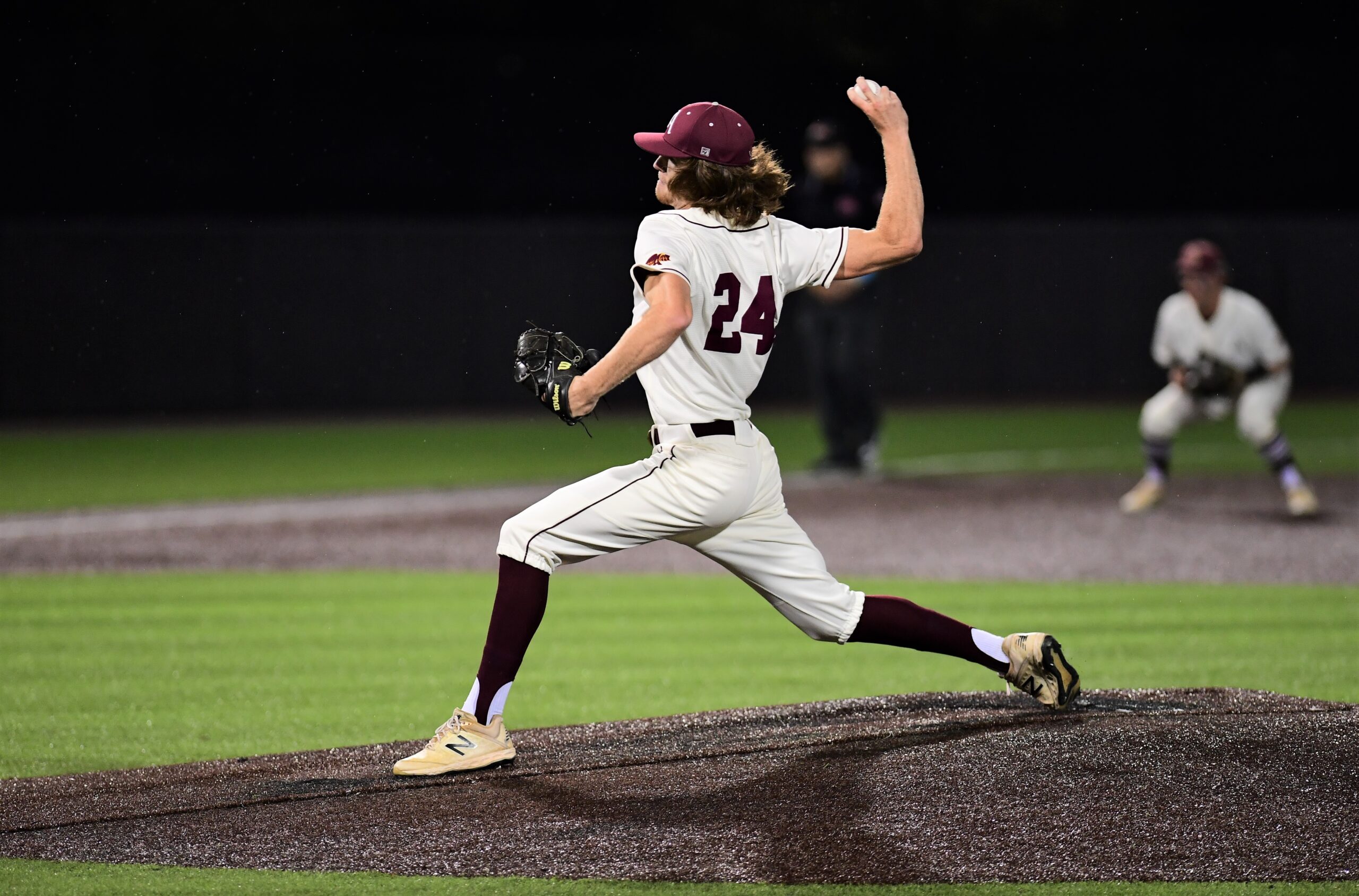 Senior pitcher Will Johnson helped the Ankeny baseball team to a third consecutive appearance in the Class 4A state tournament.
Johnson compiled a 7-1 record with a 1.86 ERA. He recorded 40 strikeouts while allowing just nine walks.
Here is some inside info on Johnson:
Congratulations on an outstanding season. What was the highlight for you?
There were many different highlights of this season such as sweeping the CIML conference (with a 20-0 record) and becoming conference champs, making the state tourney, and just watching our explosive team play some ball.
You are one of several players on the Ankeny team with long hair. Didn't you kind of start that trend last year?
I don't know if I exactly started the trend of the long hair on the Hawks, but if I did have to say someone it was probably Brody (Brecht) who started off the flow trend on our team.
Your team reached the semifinals of the Class 4A state tournament before dropping a 5-0 decision to Johnston, which got a four-hitter from lefty Jake Pemble, who also racked up 12 strikeouts. What do you think was making him so effective?
I am not a hitter, but in my opinion it was a combination of his off speed, variation in velocity amongst those pitches, and also him being a lefty makes it a little bit more difficult to pick up on some pitches.
You had made nine previous appearances this season, all but one of them as a starter, before entering that game in the fifth inning and allowing just one unearned run in 2 2/3 innings while recording six strikeouts. You obviously are used to pitching as a starter, so was that much of an adjustment for you to come on in relief?
Coming into the game as a relief pitcher was of course a little bit different just because of the length and style of your warm up as a relief instead of a starter, but besides the warm up once I got out onto the mound it was all the same in my mind. You just have to go out there and compete every pitch and leave it all out on the field.
Had you ever pitched at Duane Banks Field before? What did you think of the stadium there?
I had never previously pitched at Duane Banks, but the field is amazing. It's a great looking facility as well.
How surprised were you that Johnston went on to lose to Pleasant Valley, 14-5, in the championship game?
Of course this result shocked me a bit due to the fact that both teams are great ball clubs, but in the end PV did come out on top, which they kept pretty constant all year by staying No. 1 in 4A almost the whole season.
You were part of a senior class that won 95 games over the last four years. Are you proud of everything that this group accomplished, even though you didn't achieve your ultimate goal of a state title?
Of course I'm proud of this group of guys giving up some summer time to devote to this program and making it what it is today. Despite us not winning a championship, I would still take this group any day anytime anywhere. I'm not only proud of these guys for what they do between those white lines but also off the field they are all a bunch of great people who are respectful of each other and are there to support one another. I wouldn't change this group one bit.
You've had a chance to watch three of the state's best players–Brody Brecht, Weston Fulk and Jase Bauer–in action on an everyday basis. What has it been like to have those guys as teammates?
It's been a great pleasure of mine to have these three men as my teammates since we were kids and watching them all compete at such a high level. All three of them are tremendous athletes and personally it has made me the athlete I am today because of them competing at such a high level it has made me have to work even harder to keep up with these three. All three of these guys along with everybody else on the team are all tremendous people off the field as well. Each of them are respectful of their community and the youth within it. After almost every game I would see these guys signing balls, hats, and taking pictures with the kids within the Ankeny community and also outside of the Ankeny community.
How many different pitches do you throw, and what are they? What do you consider to be your best pitch?
I have five different pitches in my arsenal. I have a four-seam fastball, two-seam fastball, changeup, curveball, and a split finger. In my opinion my changeup is my best pitch at a pretty good velocity with a hard drop at the end, and I can locate it as well and be competitive with the pitch.
You are headed to Marshalltown Community College to play for the Tigers. Do you think you'll have a chance to play right away, and are they planning to use you as a starter?
As of right now I don't know where my role will be on the Marshalltown Tigers, but I plan on going there and competing for a starting spot on the team, whether that's as a starter or as a relief pitcher.
What did you think of MLB's crackdown earlier this season on the use of sticky substances by pitchers who were trying to improve their control and/or their spin rates?
I can see it from both sides here on this controversial topic. As a pitcher of course I want all the grip I can get to rifle the pitches in along with spin some good curveballs, but from a hitter's point of view you are already at a disadvantage not knowing what pitch is coming so with the addition of the substances and the increased velocity of pitches and increased spin rates it makes it even harder. Also looking from the outside into the MLB and this topic it only makes the game more even for both sides if the pitchers are not using the substances.