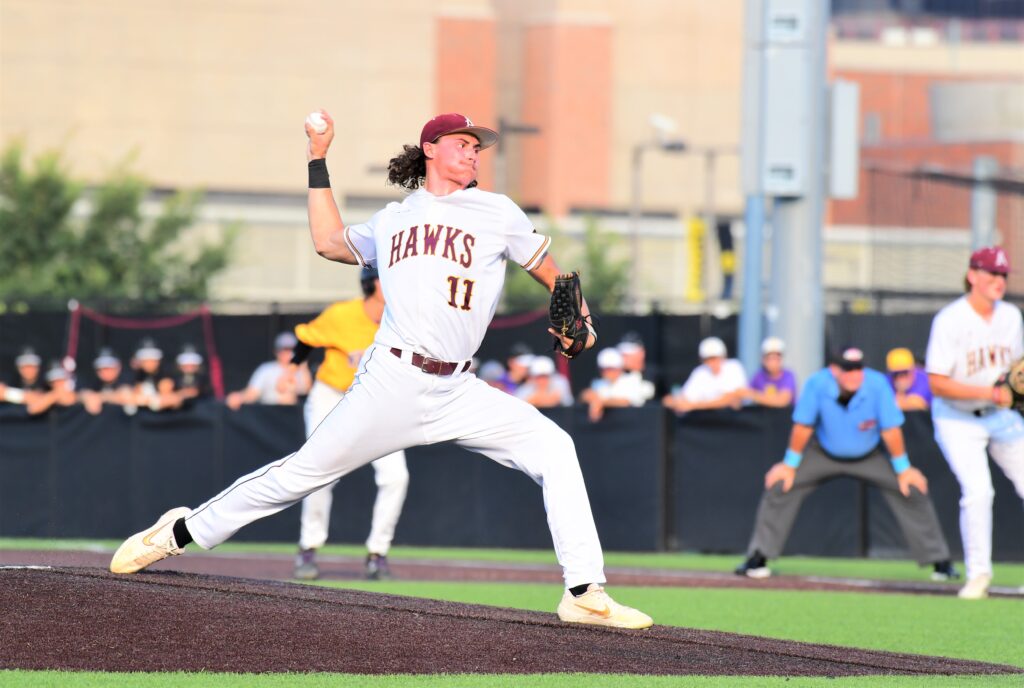 This year's Ankeny baseball team was one of the most talented in the program's history.
The Hawks won the CIML Iowa Conference title with a perfect 20-0 record, advanced to the state tournament for the third consecutive year and reeled off a 19-game winning streak before finishing the season at 32-7.
Now, a quintet of Ankeny players has received all-state honors from the Iowa High School Baseball Coaches Association. Three of them were previously honored by the Iowa Print Sports Writers Association.
Pitcher Brody Brecht was named to the coaches' first team along with fellow seniors Weston Fulk and Jase Bauer. Fulk was named to a first base position, while Bauer was selected to a utility position.
Both Bauer and Brecht were repeat selections. They led Ankeny to the Class 4A semifinals before the Hawks dropped a 5-0 decision to Johnston.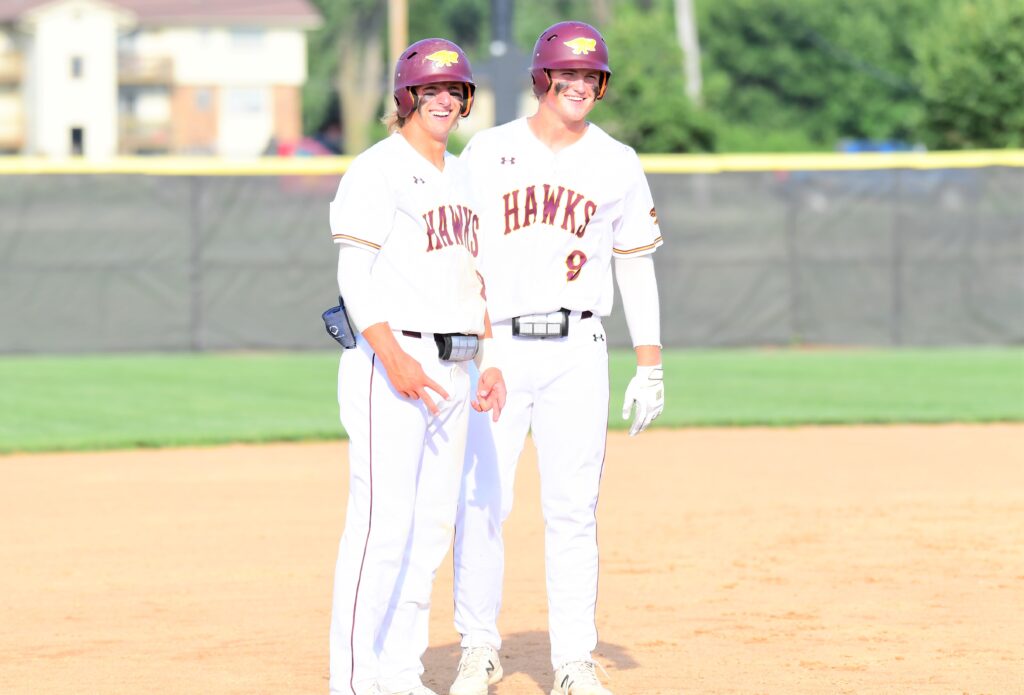 Two other Ankeny standouts were third-team picks. They are senior catcher Colin Riggs and junior third baseman Ryan Crandall.
Brecht compiled a 10-0 record with 126 strikeouts, which ranked second in the state. He posted an ERA of 0.57, which set a school record.
Bauer, a shortstop, batted .496 with eight home runs and 47 RBIs. He broke his own school record with nine triples, set a career mark with 23 triples and led the way as Ankeny broke a team record with 20 triples.
Bauer and Fulk each had 64 hits, which set another school record. Fulk led the state with 130 total bases, while Bauer was second with 119.
Fulk batted .485 with 12 homers and 57 RBIs. He set a school record with 20 doubles.
Crandall batted .446 with two homers and 33 RBIs, while Riggs batted .438 with three homers and 28 RBIs. They helped Ankeny set school records in team batting average (.378) and stolen bases (120).
Class 4A state champion Pleasant Valley also had three first-team selections, including pitcher Seth Clausen. Clausen was named captain of the squad.
Johnston had eight all-staters altogether. The Dragons placed two players on the first team, three on the second team and three more on the third team.
Brecht was earlier named the captain of the IPSWA all-state team. He was joined on the Class 4A first team by Fulk.
Bauer was selected to the second team at an infield position.