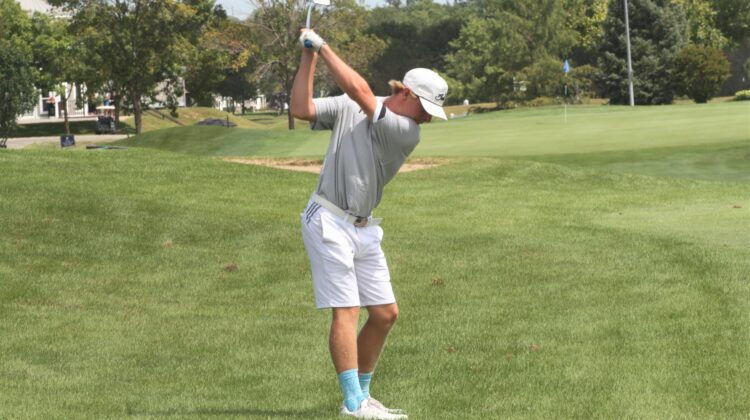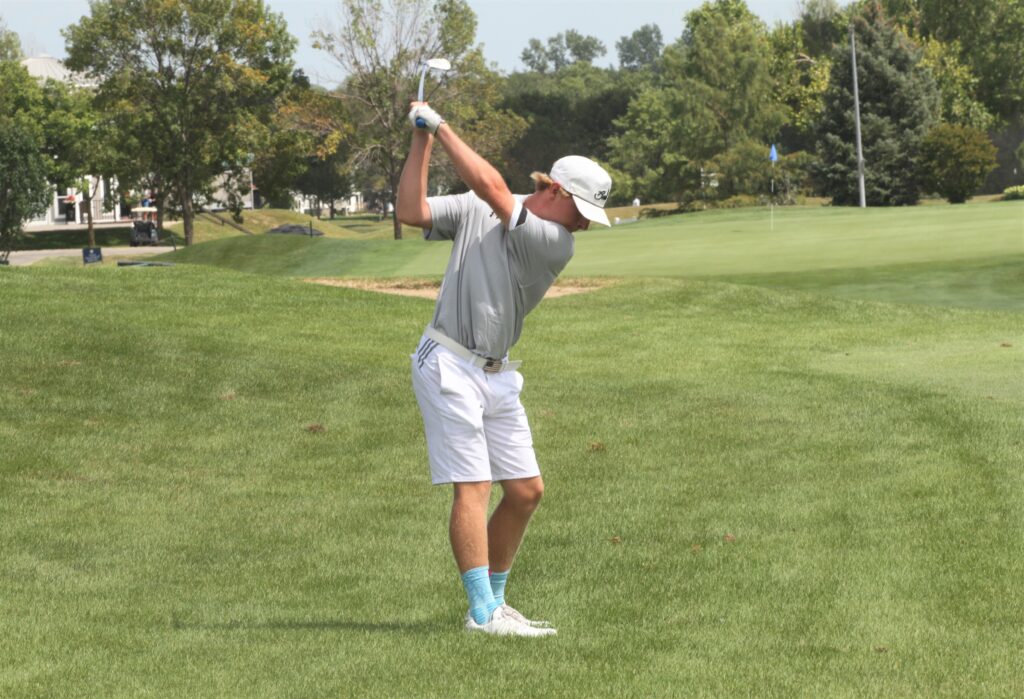 For the second day in a row, the Ankeny Centennial boys' golf team shot a 303 on its home course and came away with a victory.
After winning the Jesse Peck Invitational on Monday, the Jaguars returned to Briarwood Golf Club on Tuesday and posted a 303-346 win over visiting Ames in a CIML Iowa Conference dual meet.
"I was very happy with the way the boys played today," said Centennial coach Rick Fee. "We are starting to see a trend in the scores we can put up. I know each player can recall different times in the round when they let a couple shots get away, but we are battling and trying not to make large numbers."
Centennial's Lawson Hachmeister carded a 1-under-par 71 to earn medalist honors, including a 3-under 33 on the back nine. He had three birdies on the day and an eagle on the par-5, No. 12 hole.
"Lawson had a sub-par round going the whole day, and he was able to come in under par to lead the team," Fee said. "I was very proud of the way he carried himself around the course today."
Jack Winkel shot a 74 for the Jaguars, matching the score that he posted on Monday to claim medalist honors in the Peck Invitational. He had an eagle on the par-5, No. 4 hole.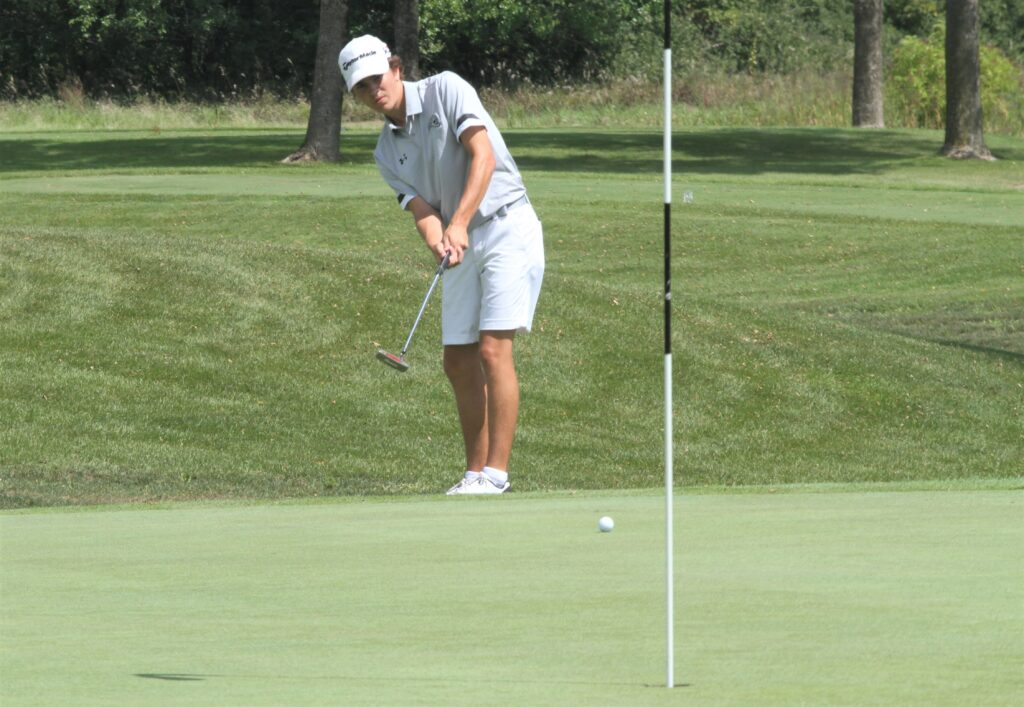 Ethan King fired a 78, while Caden Kelling and Kellen Welsch each shot an 80. Ben Meier finished with an 81.
"We are going to have to learn how to depend on all six players when it comes to posting scores," Fee said. "Any day could be an off day for one of the boys so each player needs to understand that their score matters no matter how bad they might think they are playing at the time."
Centennial's junior varsity team also played well, shooting a 313. Danny Paulson led the way with a 75.
"I have lots of scorers on the JV team from today," Fee said. "This is a great problem to have because at any given time the JV team being as deep as they are has the ability to give the varsity a run for their money. This strengthens the team as a whole, and it makes everyone understand that there are no days off!"
The Jaguars will host another Iowa Conference dual meet against Waukee Northwest on Friday at Briarwood.