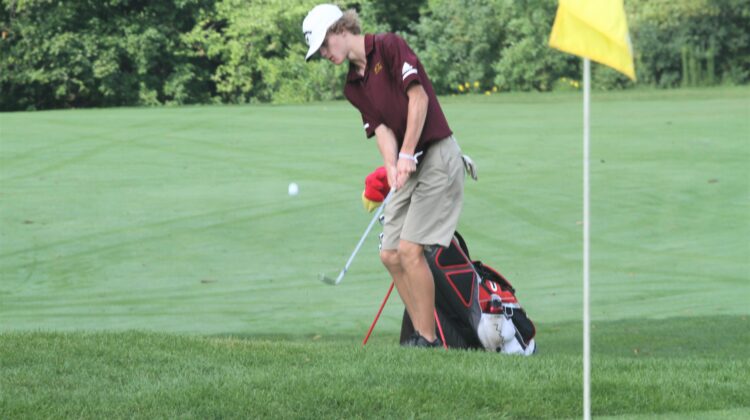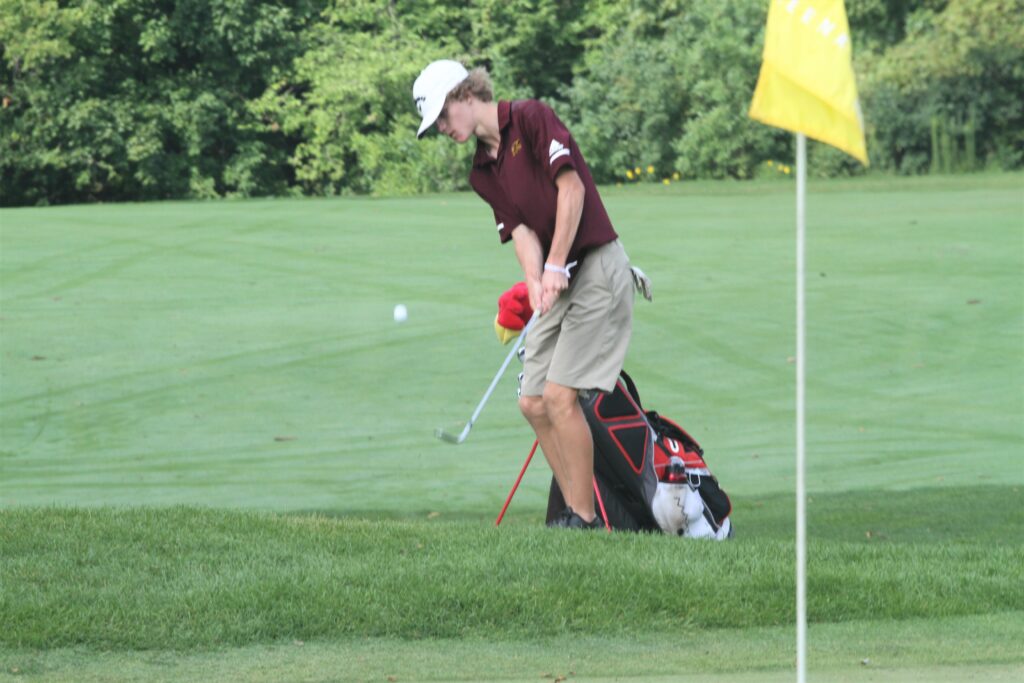 Ankeny boys' golf coach Mike Weddingfeld said last week that he was looking for day-to-day improvement from his inexperienced squad this season.
The Hawks certainly have a lot of room for improvement.
Ankeny opened its season on Tuesday with a 303-336 loss to Marshalltown in a CIML Iowa Conference dual meet at Elmwood Country Club. The Bobcats have won all three of their meets thus far.
"Obviously, today was not the way we would prefer to start the season as we took quite the beating, but it was a good learning day for the team," Weddingfeld said. "The course played very tough as the greens were as fast as I have seen greens on any course we play and they were firm so we really struggled holding greens and putting. Also, most of the team had never played Elmwood before so they really weren't sure where to hit some of their shots. It was definitely a huge advantage to Marshalltown that their entire team are members at Elmwood and their scores showed."
Grant Greazel carded an even-par 70 to earn medalist honors for the Bobcats. Teammate Colin Schmit was the runner-up with a 75.
Ankeny was led by Drew Hensen, who finished with a 78.
"I was very happy with how Drew played as he really played solid all day except for the 15th hole where he ran into a little bad luck and took a triple bogey," Weddingfeld said. "Other than that hole, he was solid all day."
Aivin Legg carded an 82 for the Hawks.
"Aivin also impressed me as he had two bad holes on the front (nine) and one bad hole on the back, but never gave up and kept battling and made birdies after some bad holes," Weddingfeld said.
Ankeny's Sam Parkinson and Evan Chapman each fired an 88. Jake O'Brien had a 92, and Jacob Adams added a 93.
"The other guys all played hard, and I never saw anyone get frustrated or give up so it was a great learning experience for us," Weddingfeld said. "I know the guys were nervous as I am not sure anyone said a word the entire ride to Marshalltown so it was good to get a meet under our belt, get rid of some of the nerves, and get our young team some experience. Playing courses we haven't played before will be a challenge for us all year, and I am sure we will shoot much better Thursday on our home course (at Otter Creek against Ames)."