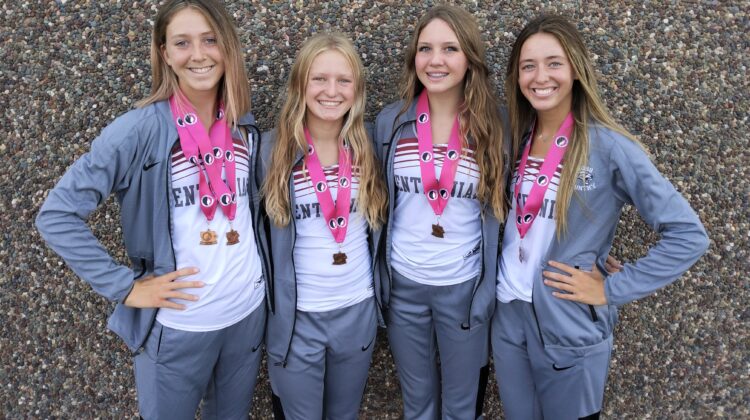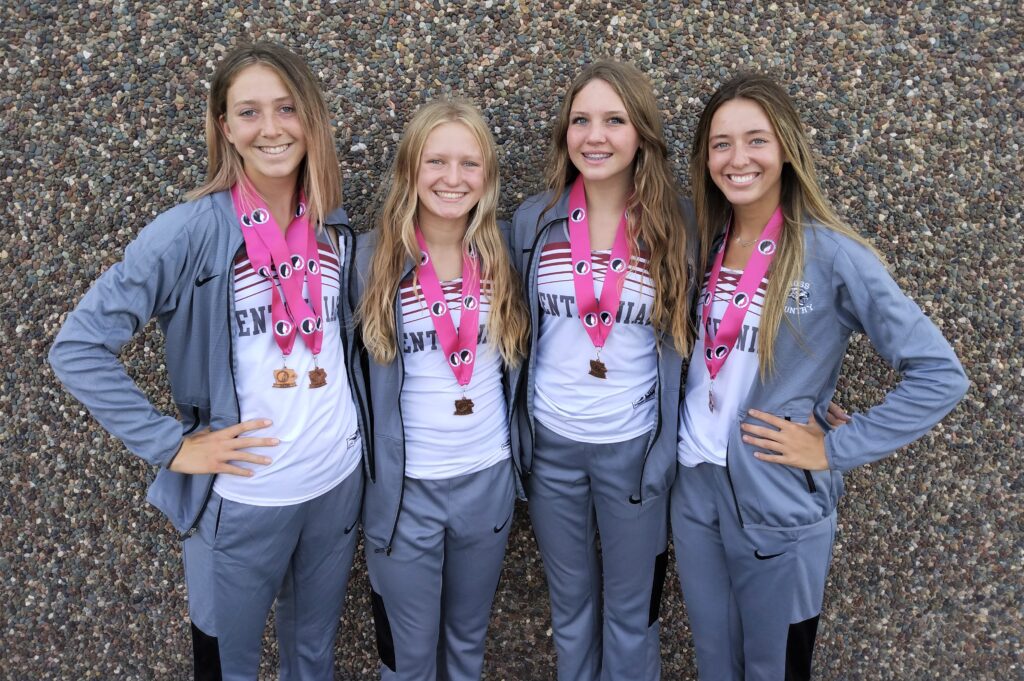 Coming off the best season in school history, the Ankeny Centennial girls' cross country team enters the 2021 campaign with its largest squad ever under coach Eric Cogdill.
The Jaguars boast 78 girls on the roster, including 31 freshmen and nine other first-time competitors.
"We have more girls on the team (40) that have never ran a high school cross country race than those who have (38)," Cogdill said. "There is a lot of credit to go around reflecting the huge turnout–an outstanding eighth grade experience, great teammates, the atmosphere, and the girls find enjoyment and fulfillment from the time they invest with us."
Centennial won the CIML Iowa Conference title in 2020 and went on to place third in the Class 4A state meet with 141 points. It was the highest finish in school history.
Earning another podium finish won't be an easy task, according to Cogdill.
"The 4A state meet history reveals how hard that is," he said. "In the past six seasons, 12 different 4A schools have taken home a top-three finish (out of 18 slots). That parity is incredible. Only one of those schools, Johnston, has managed to secure a repeat top-three finish–having done it five years in a row.
"This year, we open the season ranked seventh by the (Iowa Association of Track Coaches) and if we finish there, that would match the third-highest finish in the past 40-plus years in Ankeny," he added.
The Jaguars return four of their seven runners from the state meet. They are senior Kendall Jorgensen, junior Rondi Quass, and sophomores Anja Peck and Lauren Reimer.
Juniors Cam Hershberger and Maddy LaVoi are among the other returnees.
"All six of those girls found a way into our top five varsity scorers on at least one occasion a year ago," Cogdill said.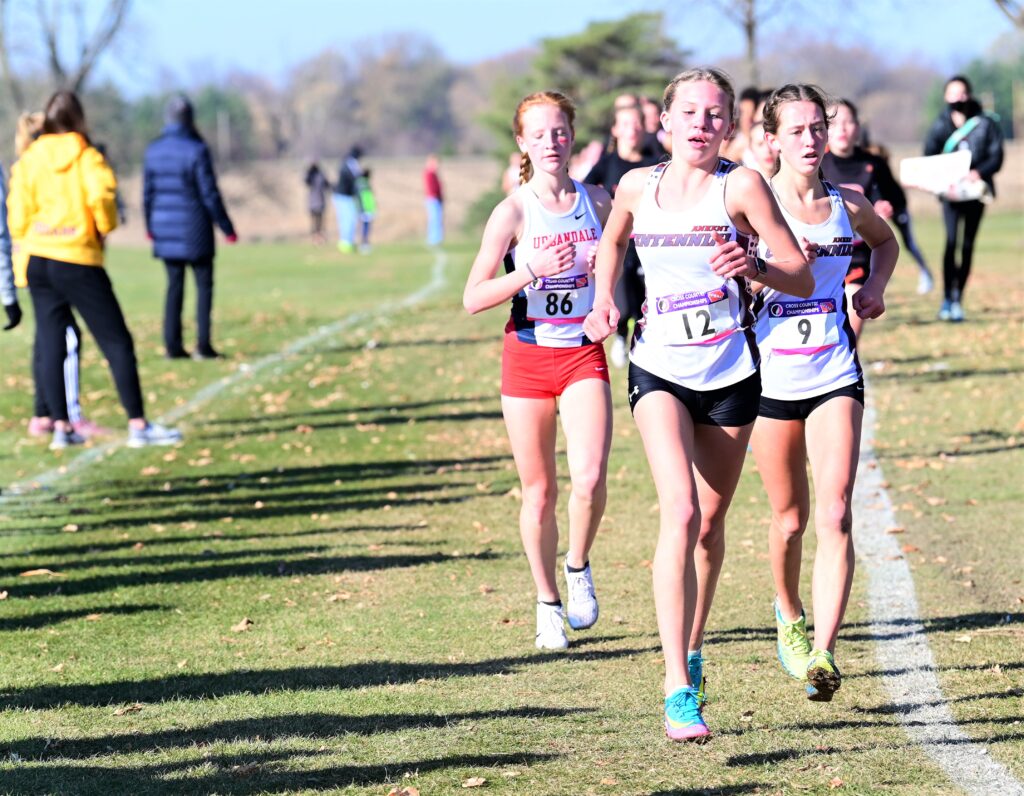 Quass became one of the state's top runners as a sophomore, when she had seven top-10 finishes. She was the runner-up at the Iowa Conference meet in a time of 18 minutes 52 seconds, which set a school record.
After placing fifth at the regional meet, Quass led the Jaguars at the state meet with a 14th-place finish in 18:54. She earned a spot on the awards podium as an individual.
Peck, Jorgensen and Reimer also earned all-conference honors last season. They placed ninth, 14th and 15th, respectively, as Centennial won its first league title since 2016.
Peck, who also competes in swimming during the fall, went on to place 42nd at the state meet. Reimer took 82nd, and Jorgensen finished 84th.
Quass is eighth in the Class 4A individual preseason rankings. Peck is 29th.
"This was one of our best summers of preparation, and practices this fall have gone largely as expected," Cogdill said. "We have girls working tremendously hard and actively supporting each other. I'm still learning strengths and weaknesses of all the newcomers as we build toward October successes."
Cogdill said he expects several newcomers to make an impact this season. Five freshmen–Haley Hveem, Tillie Smith, Anika Mohrhauser, Bella Hodges and Liz Hyland–were among the top nine finishers at the team's time trial.
"I also see a lot of potential from freshmen Cora DenHartog, Isabel Makovec, Cassidy Griggs and Julia Flick along with newcomers Emily Petersen (senior), Malin Vallejo (junior), and Melody Urich (sophomore)," Cogdill said. "Finally, Charlie Brink (junior) is our leading impact contender from a returning girl. Her time trials have gone from 8:52 to 7:31 to 6:49 to 6:05 from eighth through 11th grades."
The Jaguars will open their season on Tuesday by hosting the Centennial Invitational at DMACC. Cogdill said he doesn't know what to expect from his young runners.
"We flip from being one of the oldest teams in the state having graduated six of our top 11 runners from a year ago to one of the younger teams where only one of our top 13 in our time trial is a senior," he said.
Despite the unknowns, Cogdill still wants a culture goal of ensuring every girl feels valued and that her voice is heard. The program also has a performance goal of every girl running at her best at the end of the season.
"If those things happen, we should meet our annual benchmarks of a top-half conference finish, a top-three state qualifier finish, and a top-10 state meet finish," Cogdill said.