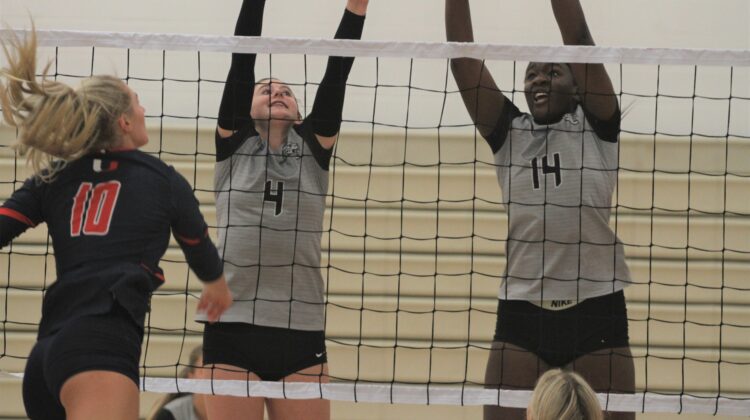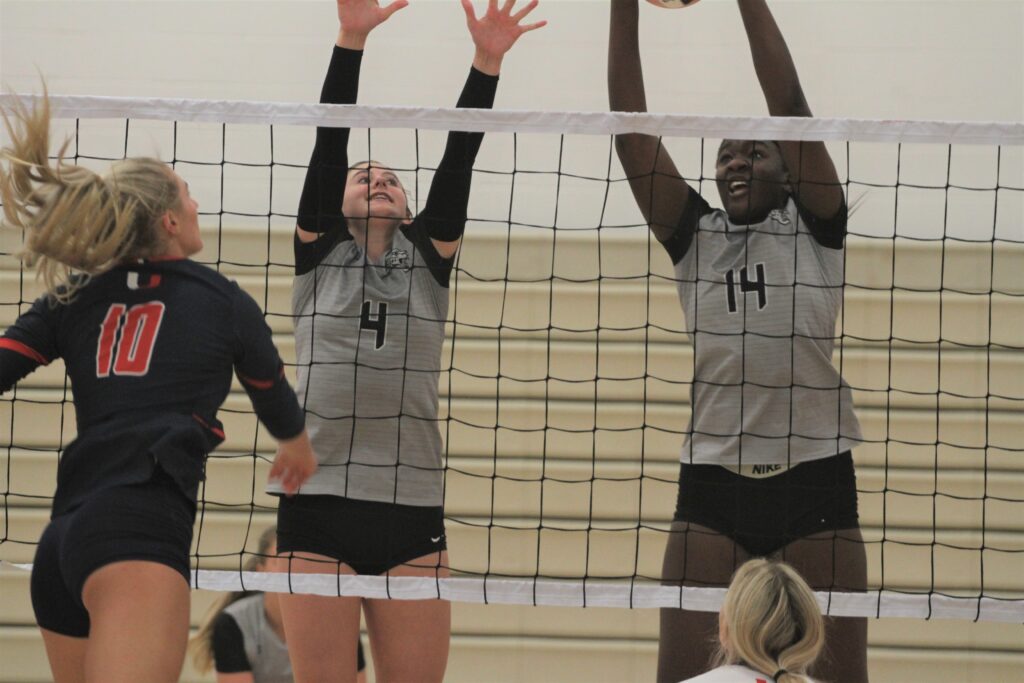 For awhile on Tuesday, it appeared that the Ankeny Centennial volleyball team was headed for a showdown against crosstown rival Ankeny in the championship match of the Dallas Center-Grimes Invitational.
While third-ranked Ankeny easily won its pool, No. 4 Ankeny Centennial got off to a great start in the other pool and seemed to be on a collision course with the Hawkettes. The Jaguars posted a 21-16, 17-21, 15-9 victory over No. 10 Dowling Catholic in their opening match, then romped to a 21-4 win over No. 9 Urbandale in the first set of their next match.
However, the J-Hawks then rallied to win the next two sets, 21-19, 15-13.
Centennial rebounded with a 21-12, 21-8 triumph over Des Moines Roosevelt in the final match of pool play, leaving the Jaguars, Dowling and Urbandale all with 2-1 records. But Dowling won the tiebreaker to win the pool and advanced to the final, where the Maroons lost to Ankeny in three sets.
The Jaguars, meanwhile, settled for a matchup against Southeast Polk in a battle for third place. They routed the Rams, 21-3, 21-12.
Delainey Winkel had nine kills in the win, while Morgan DenBeste racked up 13 assists. Olivia Anderson had three aces.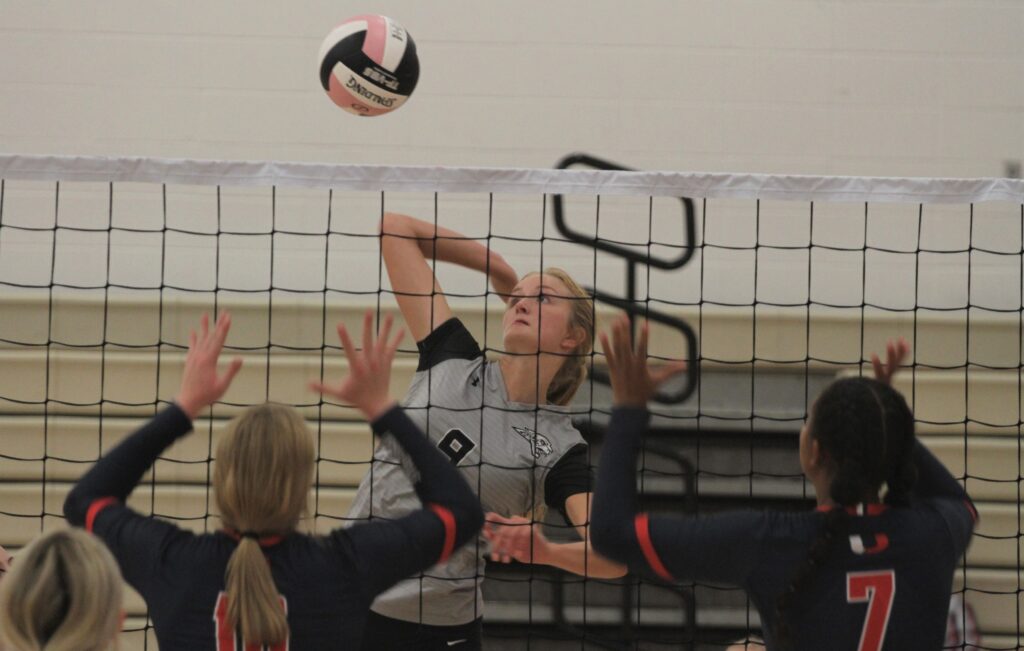 Monica Mirembe led the defense with four blocks. Ella Becker contributed 13 digs.
Anderson pounded 11 kills in the victory over Dowling. DenBeste had 17 assists.
Mirembe finished with three blocks. Becker added 19 digs.
In the loss to Urbandale, Anderson had seven kills and Mirembe added four. DenBeste racked up 15 assists.
Payton Mitchell completed all 14 of her serves. Becker chipped in nine digs.
The Jaguars will host the Centennial Invitational on Saturday.