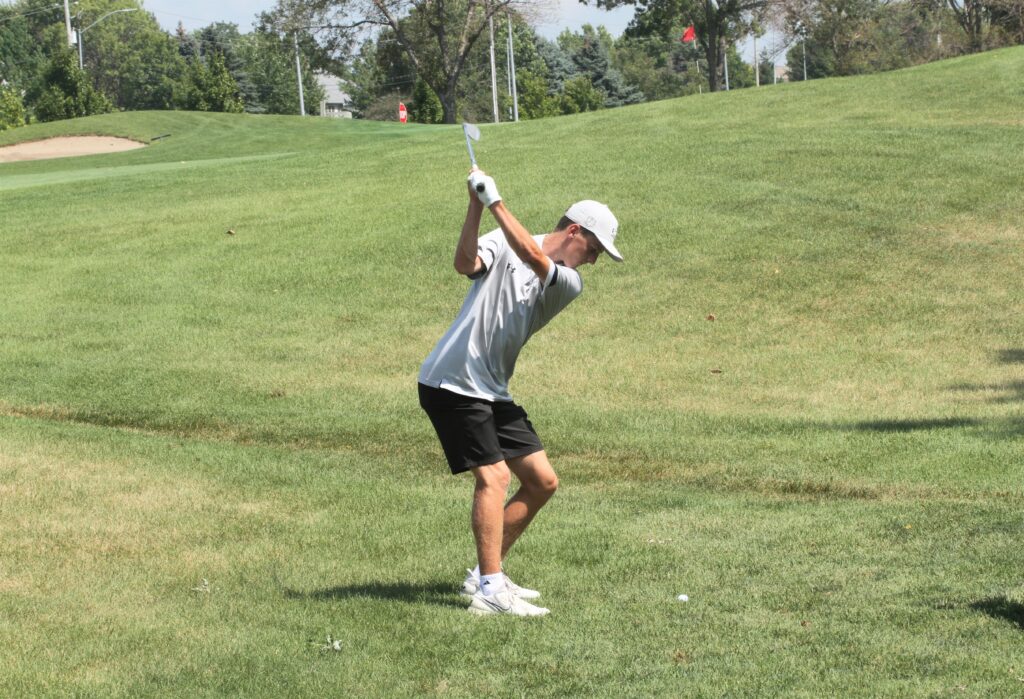 Friday wasn't the best day for a round of golf.
With temperatures soaring into the 90s once again, the conditions were more favorable for a trip to the swimming pool.
"It was a rough day," said Centennial boys' golf coach Rick Fee. "The course was wet, it was hot, and very windy. We did not have our best day as a team."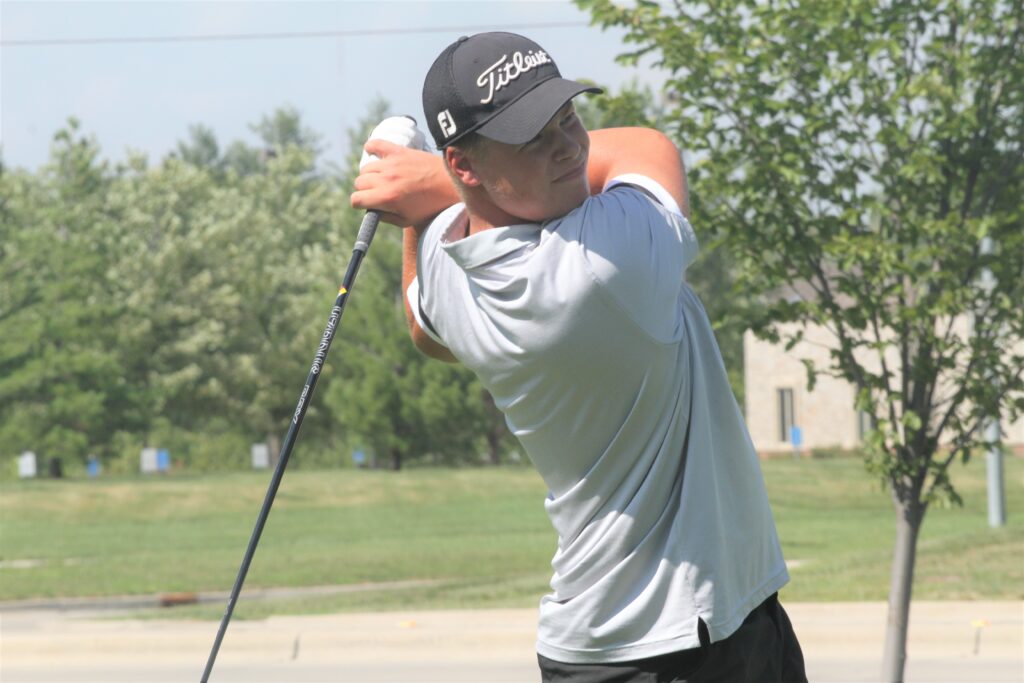 Still, Centennial remained unbeaten on the season. The Jaguars defeated visiting Waukee Northwest, 165-174, in a CIML Iowa Conference dual meet at Briarwood Golf Club.
Centennial improved to 2-0 in the league despite shooting its worst score of the season. The meet was played on the back nine.
"There were some bad holes and big numbers," said Fee, whose team had shot a 303 in its first two meets–both of them 18-hole events at Briarwood. "I think the boys can look back on it and think about some of the shots they chose to hit and the way they played some holes. I know we can play smarter and take a better approach on some holes."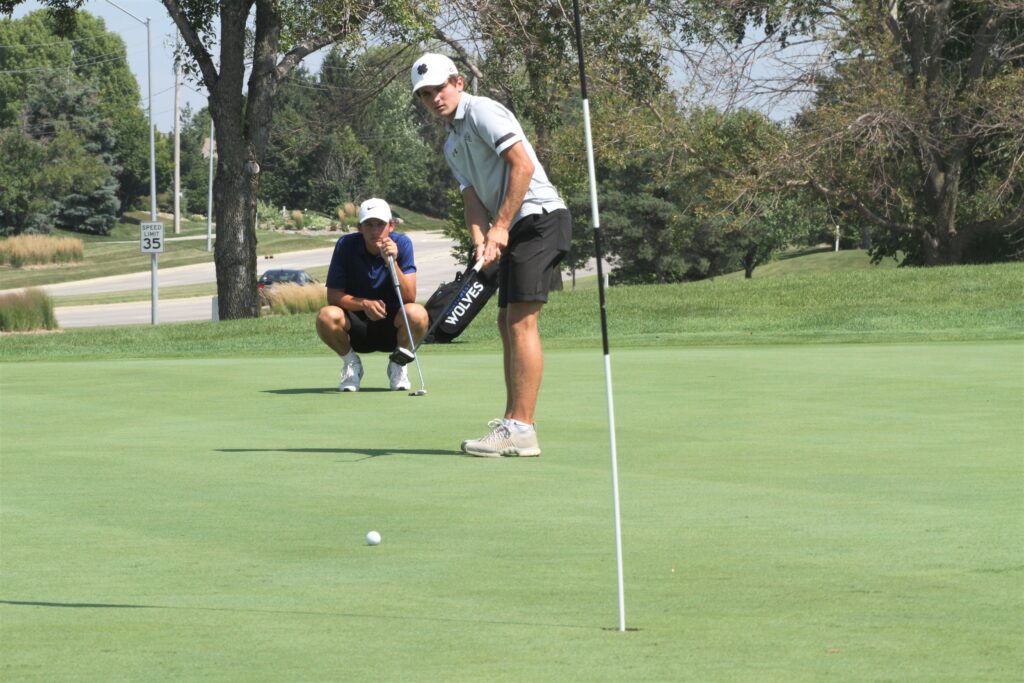 Jack Winkel carded a 38 to earn medalist honors for the second time this season. He is now a seven-time medalist in his career.
Ethan King and Ben Meier each fired a 42 for the Jaguars. Lawson Hachmeister, Kellen Welsch and Caden Kelling each had a 43.
Centennial will host another Iowa Conference dual meet against Marshalltown on Monday, beginning at 3 p.m.