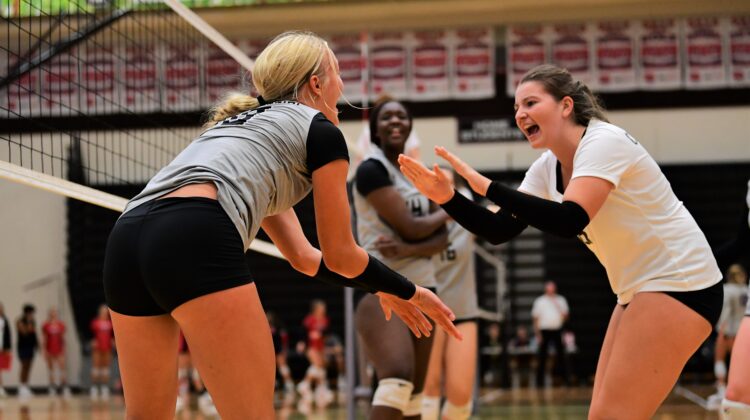 For the second time in five days, a potential matchup between the Ankeny and Ankeny Centennial volleyball teams was spoiled by one of the schools' CIML rivals.
On Saturday at the Centennial Invitational, sixth-ranked Valley posted a 25-21, 25-17 victory over No. 3 Ankeny in the quarterfinals. It was the first loss of the season for the Hawkettes (7-1) and prevented them from meeting Centennial in the semifinals.
The No. 4 Jaguars advanced in the championship bracket with a 25-19, 25-21 win over No. 5 Cedar Falls. They then dropped a 25-22, 21-25, 15-13 decision to Valley in the semifinals.
"I thought our team battled hard," said Centennial coach Jessica Rinehart, whose squad is now 6-3 on the season. "It was a good match which could have gone either way."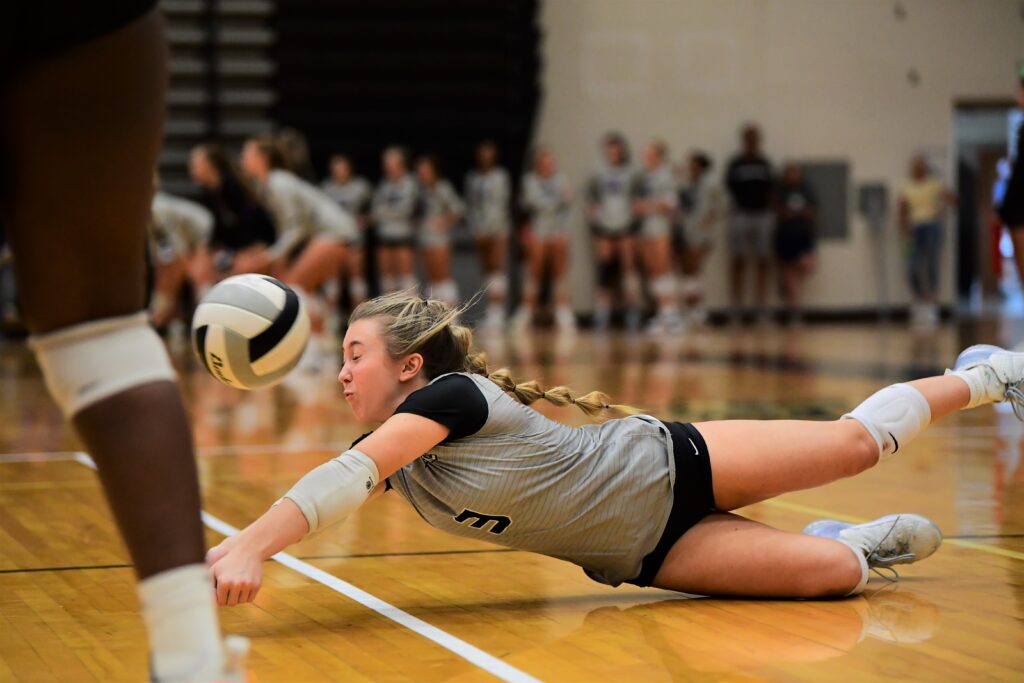 Olivia Anderson had nine kills in the loss, while Delainey Winkel added seven. Morgan DenBeste dished out 27 assists.
Monica Mirembe led the defense with three blocks, while Ella Becker had 15 digs and Reagan Angus chipped in 13. Becker and Angus each had a pair of aces.
"I definitely think when we look back, we could have come up with a couple more points that would have changed the 'L' to a 'W'," Rinehart said. "I liked the way we played and the level we were able to maintain. We have a couple of players back from injuries, and I'm hopeful our chemistry and execution will just continue to grow. Saturday felt like a step in the right direction."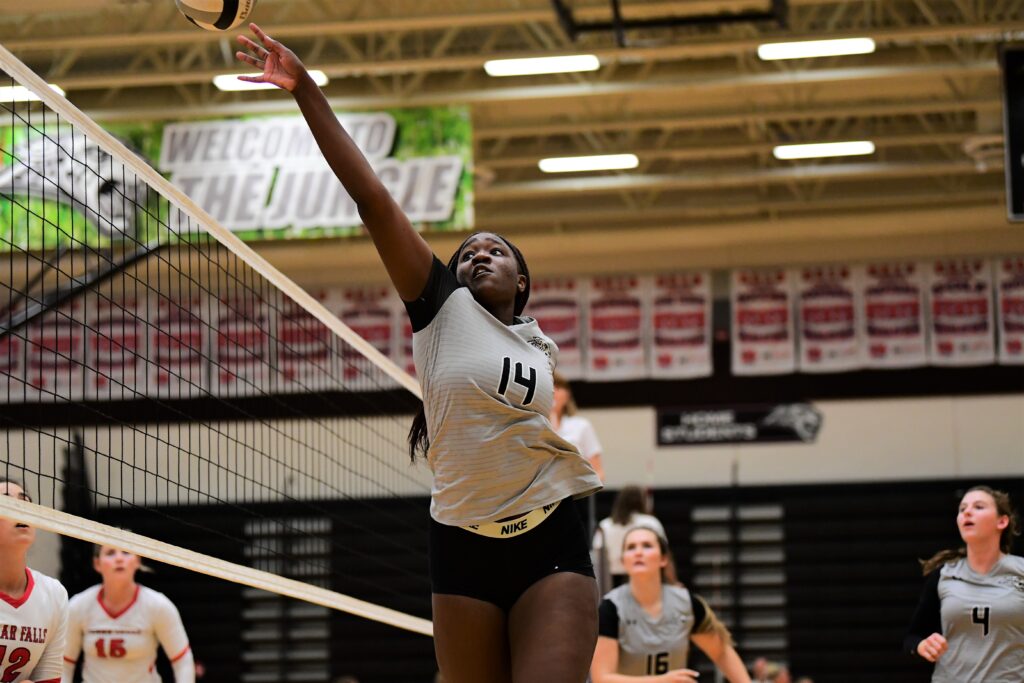 Anderson had nine kills and two aces in the win over Cedar Falls, while Mirembe added eight kills. DenBeste racked up 26 assists.
Becker contributed 11 digs.
Centennial went 2-1 during pool play, placing second in Pool C. The Jaguars posted a 21-15, 21-9 victory over No. 12 Sioux City East and followed with a 21-12, 21-17 triumph over Clinton, the No. 14 team in Class 4A.
In its final match of pool play, Centennial dropped a 21-17, 21-4 decision to Dike-New Hartford, the No. 1 team in Class 2A. Dike-New Hartford went on to win the tournament.
Ankeny, meanwhile, easily won Pool B, sweeping all three of its opponents in two sets. The Hawkettes defeated Davenport West, Council Bluffs Lincoln and Waukee.
"Then we had a long break while other pools finished up," said Ankeny coach Dave Whims. "We had to wait to see who we would play in the (quarterfinals). I think this had an effect on our return to action."
The Hawkettes committed too many unforced errors in the loss to Valley.
"The long break seemed to be our downfall," Whims said. "We lost focus. We could not get back into playing good volleyball when we faced a strong Valley team, and the wheels came off and we suffered our first defeat of the season. We need to become more consistent in our execution of skills."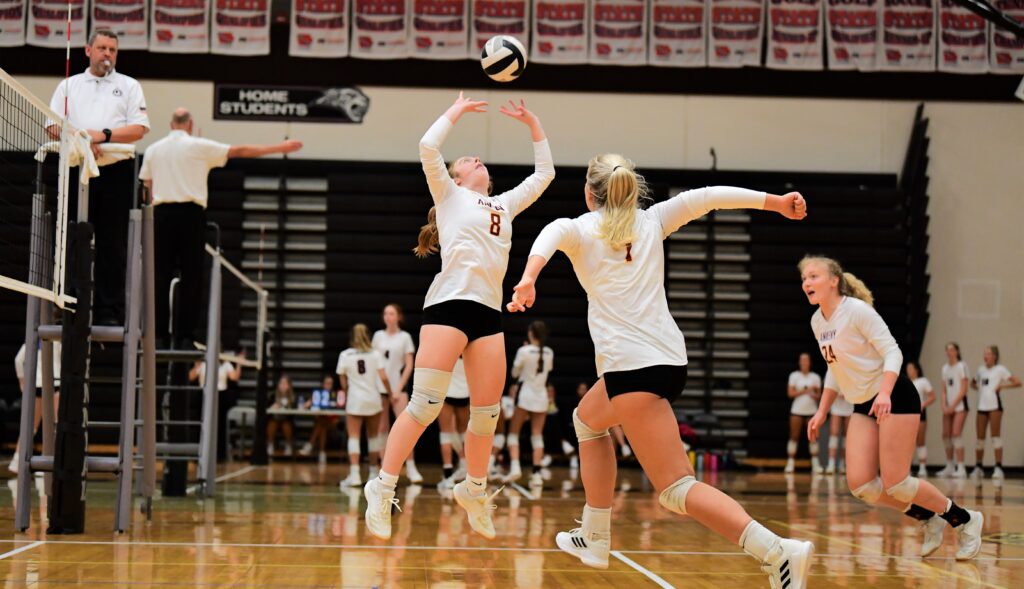 Ankeny will travel to Fort Dodge on Tuesday for its CIML Iowa Conference opener, while Centennial will begin league play against visiting Ames. The Hawkettes will then compete in the Marge White Classic on Saturday at Valley, where they could get a rematch against the Tigers.
"These early tournaments reveal what we need to concentrate on in practice," Whims said. "They will show us our strengths and weaknesses. We will get better and improve our play as we progress through the season.
"We realize we are young on experience with new setters, new right-side (hitters) and new middles. It is going to take time and adjustments," he added.