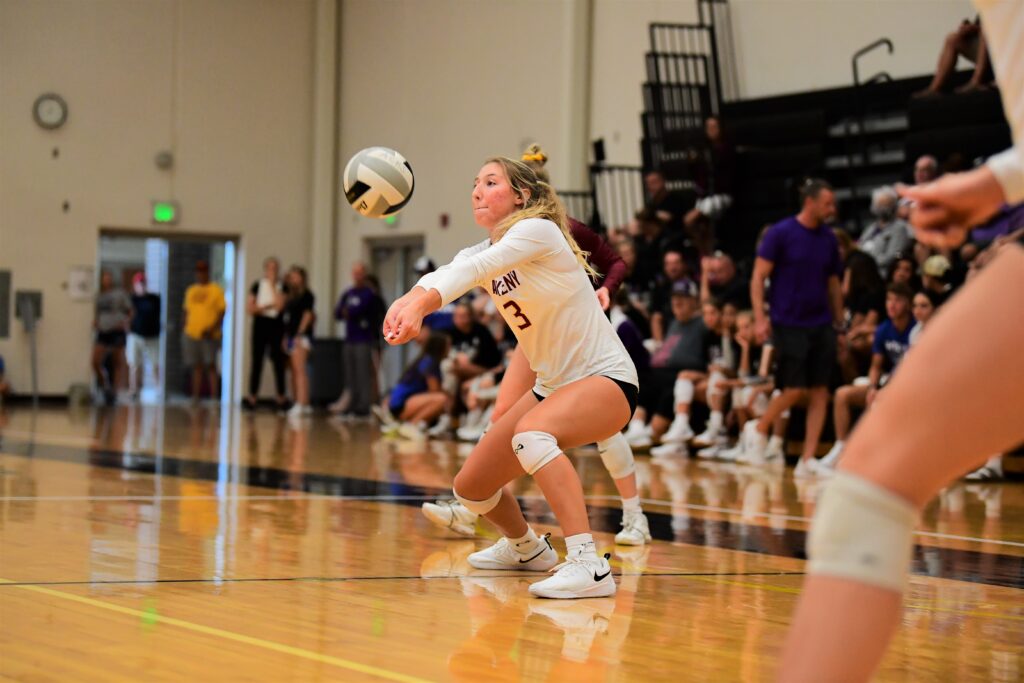 Junior outside hitter Hannah Baier has helped the third-ranked Ankeny volleyball team to a 7-1 record. She had 19 kills and 11 digs as the Hawkettes opened their season on Tuesday by winning the Dallas Center-Grimes Invitational.
Ankeny then competed in the Ankeny Centennial Invitational on Saturday. The Hawkettes swept all three of their opponents during pool play before falling to No. 6 Valley in the quarterfinals.
As a sophomore, Baier racked up 112 kills in helping Ankeny to the Class 5A state championship. She received all-conference honorable mention.
Here is some inside info on Baier:
How is the season going thus far?
Although we had a setback with the loss this weekend to Valley, the season is off to a good start. Compared to last year, where we were limited on the number of tournaments we played due to COVID, this season should give us plenty of opportunities to get to play and gain experience. The team and I are very excited for the rest of the season.
What did you think of your team's performance at the Centennial Invitational?
We had a tough setback with the loss to Valley, but I am very confident in this team and our ability to learn from that loss.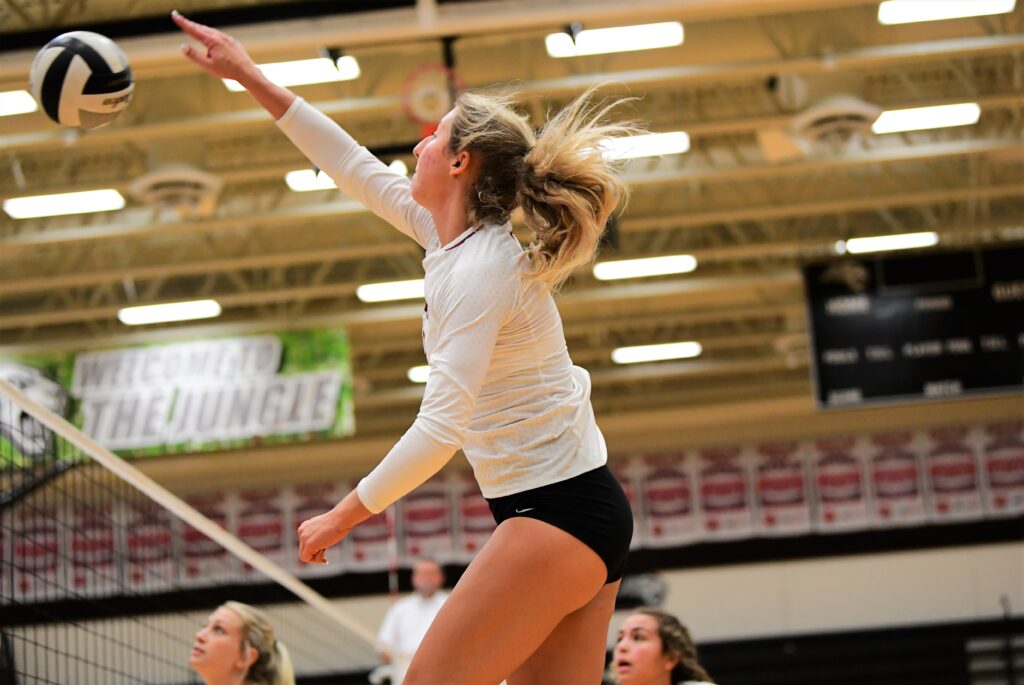 Obviously, your team has to replace a great setter in Phyona Schrader, who was the Class 5A player of the year. Do you think this team will look a lot different this year?
Phyona was for sure a big loss, along with McKenna Scheib, but we are also returning a lot of girls. The newer girls on the team have been working really hard and have been key players in our games so far.
Do you think your role will change much? Are you looking to be more of a leader for the team?
In terms of my position, as of right now, I am playing outside just like I did my sophomore season. All girls who are returning from that state championship team are playing a part in that leadership role just due to the experience. We have a great group of senior leaders. For example, Ava Reynolds leads by her commitment and actions on the court.
I'm sure the team's ultimate goal is to defend its state title. Do you like your chances?
I think we do have another shot at it. We all decided at the beginning of the season that it would take complete focus and effort to get another title, and we have been holding ourselves to that standard every time we step on the court.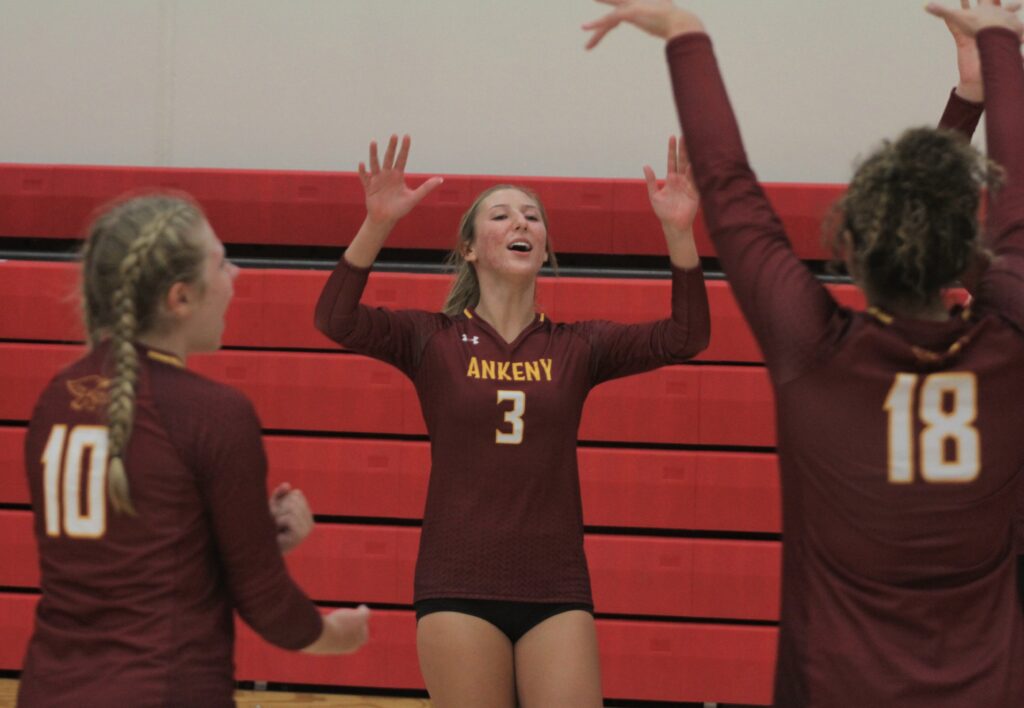 Which teams do you think will give you the biggest challenge?
It is hard to say so early in the season but Iowa City Liberty and Pleasant Valley–teams we met up with during the state tournament last year–should both be tight games. Unlike last year's COVID schedule, we will be able to meet up with these teams during regular-season tournaments.
You are a unique athlete who excels in both volleyball and the throwing events in track. (Baier placed eighth in the discus at the Class 4A state meet as a sophomore.) Do you know of any other girls in the CIML who can do that as well?
I appreciate the acknowledgment of my last track season. I am not aware of anyone else who does both in the CIML. However, Faith DeRonde from Oskaloosa is a fantastic volleyball player and also an accomplished track athlete.
Your brother, Jacob, was a standout at Ankeny who is now throwing for Northern Iowa's men's track and field team. Is he the one that got you interested in the throwing events?
My dad, who was a thrower at UNI and later Iowa State, was actually the one who got me interested in it. I had even thrown discus in the youth USATF National meet before Jake tried it in junior high.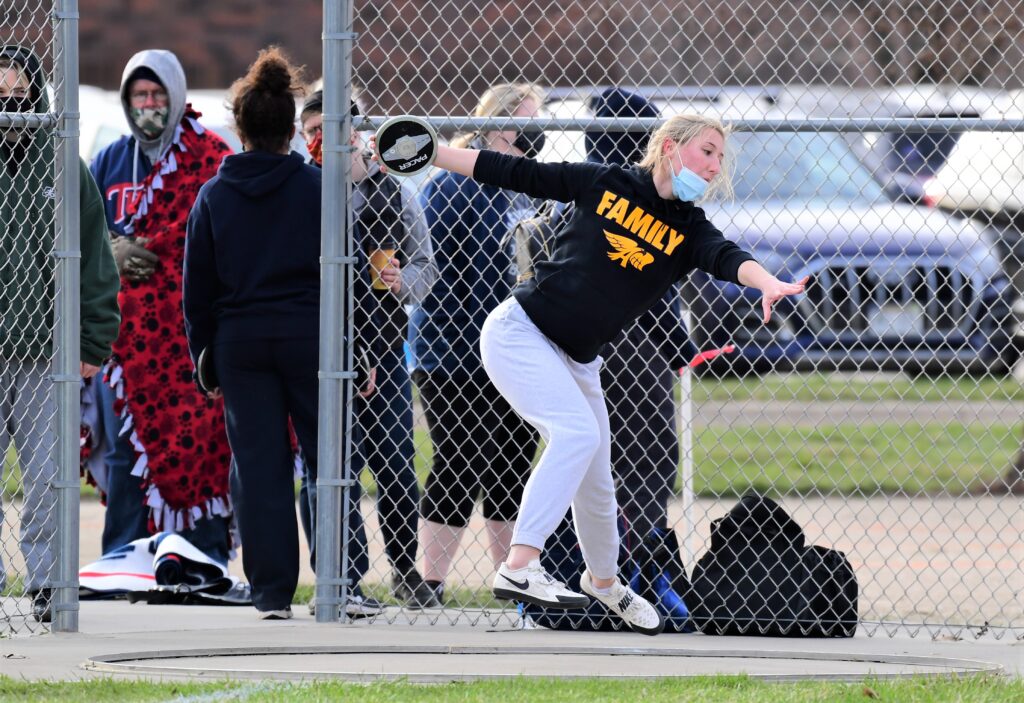 Do you know which sport you want to pursue in college?
I am keeping my options open for track and volleyball as I have a passion for both.
Have you looked at any schools yet?
Yes, I have looked at several schools for both track and volleyball as well as for academics. For example, I visited Arizona State University this summer and I plan on going to Belmont University in Nashville this fall. I would also like to visit the in-state universities sometime in the next year.
What do you want to study?
I am planning on studying business management.