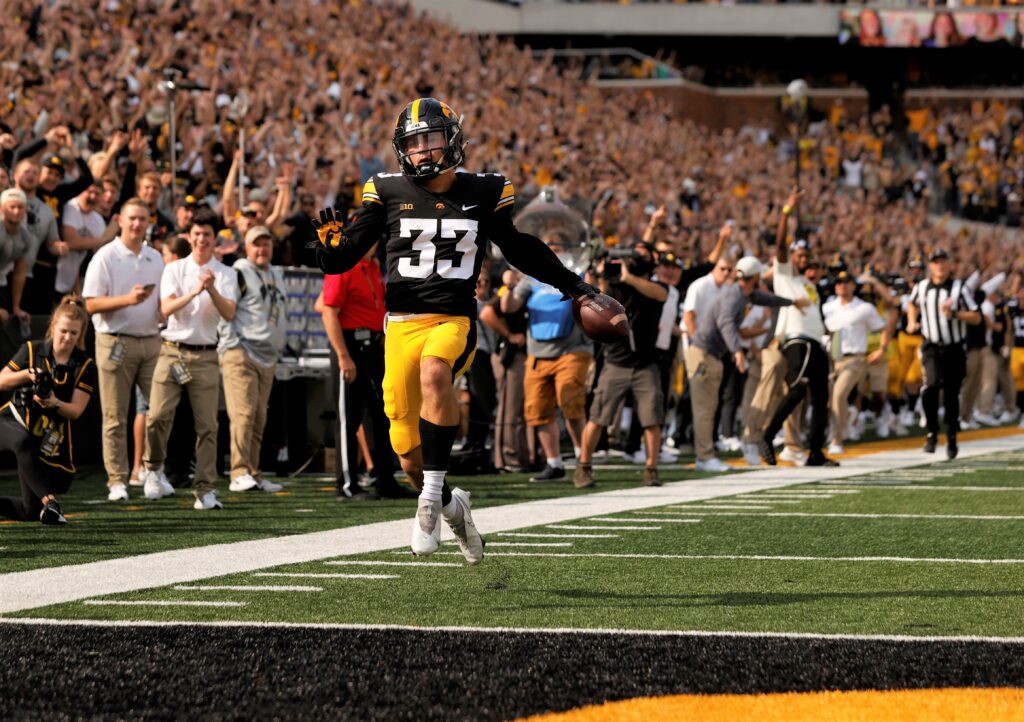 Most defensive backs in college football would be happy to return two interceptions for touchdowns during their entire career.
Iowa's Riley Moss needed just one afternoon at Kinnick Stadium to accomplish the feat.
The former Ankeny Centennial star had a pair of pick-sixes in the first half as the 18th-ranked Hawkeyes rolled to a 34-6 victory over No. 17 Indiana in their season opener on Saturday.
"Our game planning coming in was to stop the big plays, and that's what we did," said Moss, who was named the National Defensive Player of the Week on Sunday by the Walter Camp Football Foundation. "We made them work for their yards and for their points. It was praised on to stay on top, do your job, read your keys, know your responsibilities, and I think everyone throughout the defense did that well."
After Iowa took an early 7-0 lead on a 56-yard run by Tyler Goodson on the fourth play of the game, the Hawkeyes immediately added to their advantage when a pass from Indiana quarterback Michael Pennix Jr. deflected off wide receiver D.J. Matthews' hand and into the arms of Moss, who returned the pick 30 yards for a touchdown.
Later in the half, Indiana had the ball at midfield when Moss jumped a Hoosier route and returned it 55 yards to the end zone for his third career pick-six. It gave the Hawkeyes a 28-3 lead.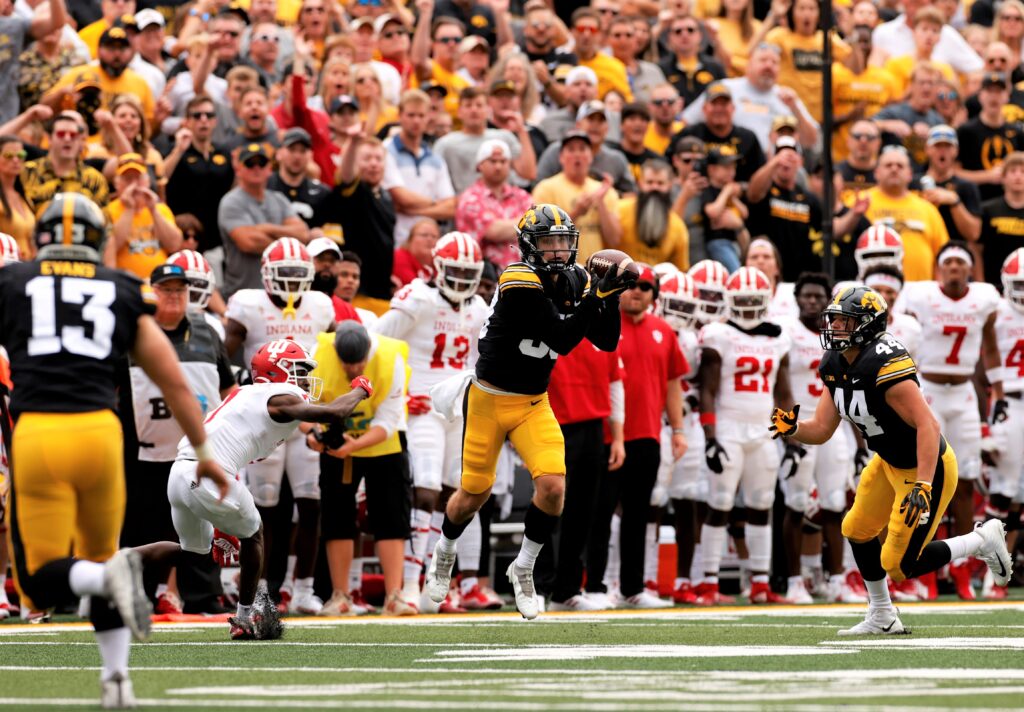 Moss, a senior cornerback, now has eight career interceptions. Iowa has had at least one interception return for a touchdown in each of the last 14 seasons and 19 of the last 21.
"I can't say enough about the big plays, Riley Moss, couple of interceptions, (Dane) Belton with an interception in front of our bench, really well done, Tyler Goodson popping that run," said Iowa coach Kirk Ferentz. "That was outstanding. So all that was good."
The Hawkeyes limited Indiana to 233 yards, including just 77 on the ground. The Hoosiers averaged 28.9 points and 359.5 yards of total offense during the 2020 season.
Iowa has now played 23 straight games without surrendering 25 points, the longest streak in the nation among Power 5 teams. The Hawkeyes have also won seven consecutive games, all of them against Big Ten opponents, dating back to last season.
Iowa will travel to Ames on Saturday for the Cy-Hawk matchup against No. 7 Iowa State. Kickoff is set for 3:30 p.m. at Jack Trice Stadium, and the game will be televised on ABC.