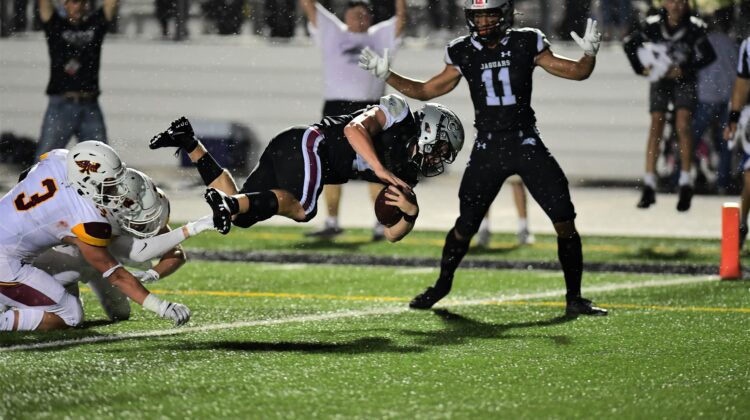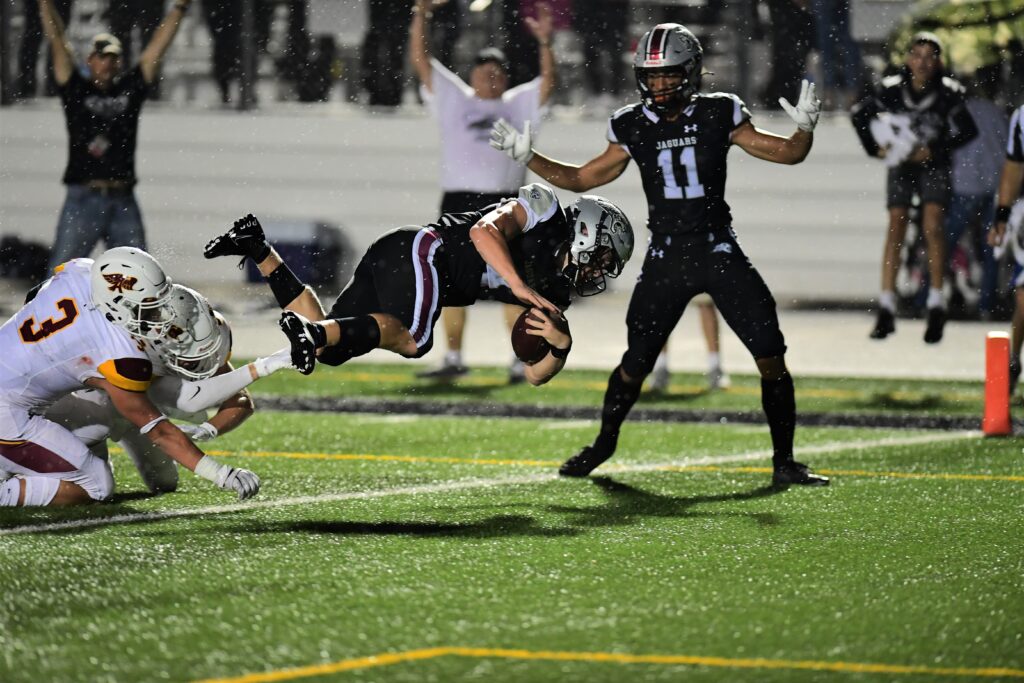 Senior quarterback Peyton Goode helped lead the Ankeny Centennial football team to a 14-7 victory over second-ranked Ankeny on Friday at Ankeny Stadium. He was named player of the game along with Ankeny's Colin Kadolph.
Goode ran for 70 yards and two touchdowns on 22 carries. He also completed 7-of-10 passes for 103 yards, including a 48-yarder to Chase Schutty that set up his first score in the second quarter.
Here is some inside info on Goode:
Congratulations on the win over the Hawks. Did you do anything special to celebrate afterwards?
I just spent some time with my teammates and family.
With a name like Peyton, I have to ask. Were you named after Peyton Manning?
I was named after Walter Payton, but spelled it like Peyton Manning.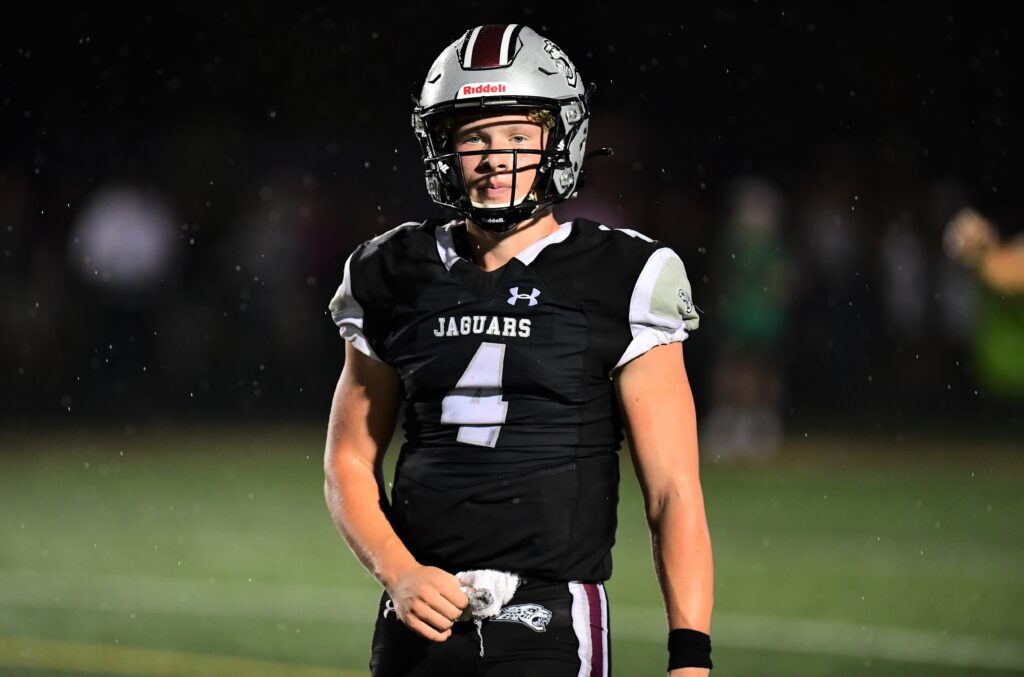 You enjoyed a solid season as a receiver in 2020, catching 20 passes for 351 yards and three touchdowns, and could potentially play that position in college. Were you determined, though, to move to quarterback when the position opened up this fall?
I have always played quarterback in previous years so I am definitely grateful to play there, but I believe I can play many positions with my athleticism.
You were voted a captain by your teammates. In what ways do you try to be a leader for the squad?
As a whole team we focus on staying positive and level-headed, play the next play and flush that last play.
Your team won just two games a year ago and opened this season with a 42-13 loss at Indianola. Do you think Friday's win can be a turning point for the program?
Yes, a big focus on this past week of practice was finding our identity as a team, and I believe we did realize how good we actually are.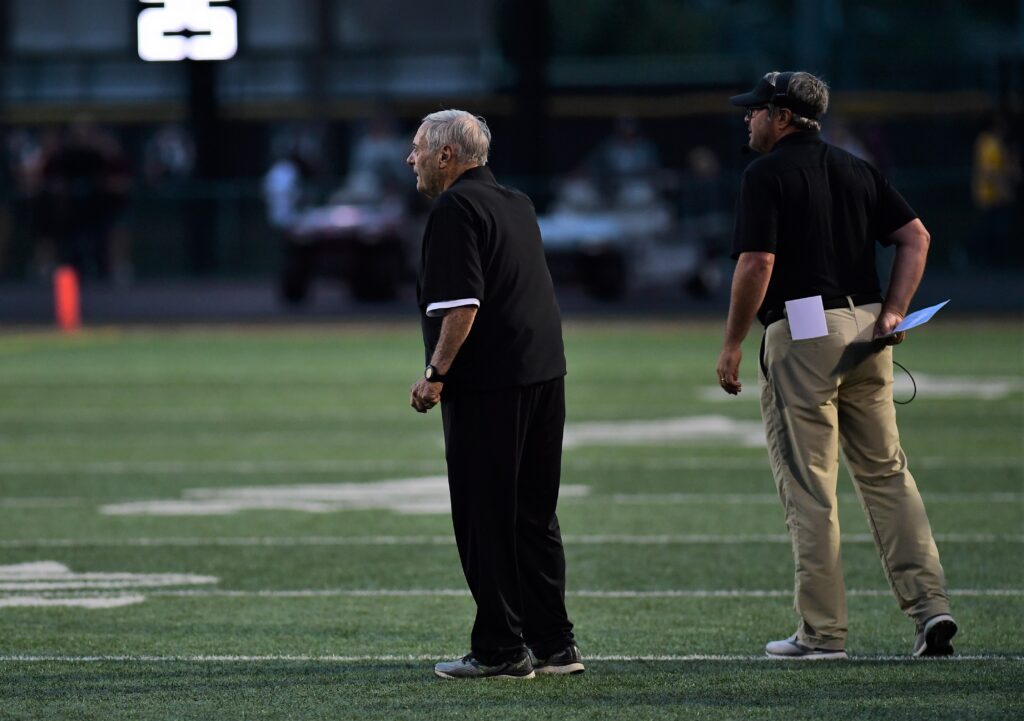 The victory allowed co-head coach Jerry Pezzetti to tie the all-time record for coaching wins. What has it been like to play for a legendary coach like him?
It's a blessing. Coach Pezzetti has built an amazing culture around Ankeny Centennial.
Your offense struggled for awhile against Ankeny's solid defense, picking up a total of just 16 yards on your first four possessions. What was the key to getting the offense untracked?
We knew we needed to be patient, especially against a good defense like Ankeny's. But we kept grinding away, which opened other plays up.
You scrambled for an 8-yard touchdown run to put your team ahead, then spun out of a tackle and dashed 36 yards on the next drive to set up your second scoring run–which came from 6 yards out. Was it the plan to have you run the ball as much as you did, or did it just kind of happen?
The game plan was to control the ball. Ankeny plays a very aggressive defense so they bit on fake handoffs, which opened holes for me to keep it.
Even though your offense was held scoreless in the second half, you led an 18-play drive in the fourth quarter that helped seal the victory. Did you ever imagine when you took possession of the ball that you could take that much time off the clock?
Yes, a big focus on the game to beat Ankeny was control the ball and control the clock. Shoutout to my offensive line for keeping the push going.
Ankeny took over at its 20-yard line with 1 minute 11 seconds remaining, but the Hawks had no timeouts left. How confident were you that your defense could come up with another stop?
I was very confident in my defense. They are very fast and smart. I had no doubt.
Where are you at in the recruiting process? Have you looked at any schools yet?
Yes, I've received two offers but my recruitment is still open.