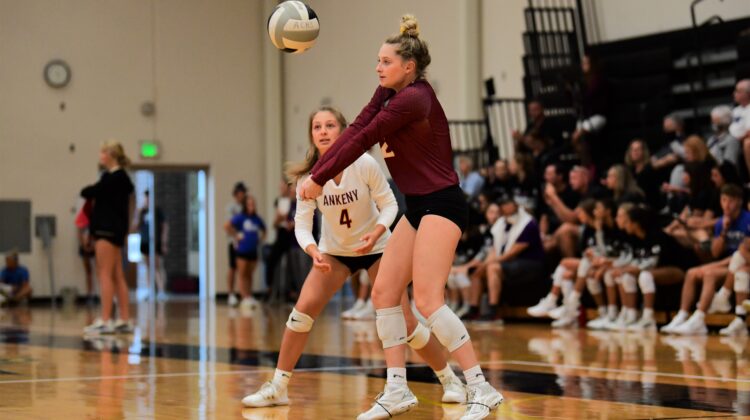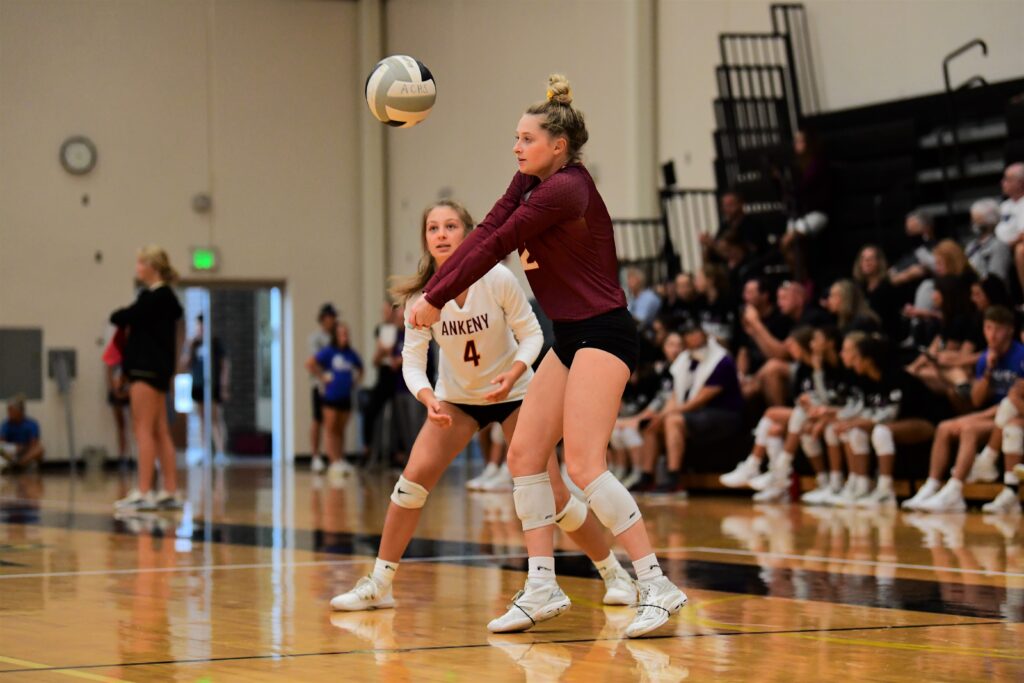 A fast start helped the third-ranked Ankeny volleyball team to a 25-14, 25-20, 25-21 victory at No. 10 Johnston on Tuesday.
After a sideout by the Hawkettes, Lexi Stephens and her teammates reeled off 10 straight points for an 11-1 lead and never looked back. They improved their record to 14-1, while the Dragons dropped to 8-4.
"This was a big win in my book," said Ankeny coach Dave Whims. "Coming off a huge weekend (at the Marj White Classic) and playing quality volleyball on a night after a day off from school. We had great effort as a team. It was a very impressive win over a good team."
Stephens completed all 25 of her serves and had three aces in the win. She also led the defense with 19 digs.
Ava Reynolds pounded 13 kills to lead the offensive attack. Olivia Harpenau chipped in eight, Aowyn Schrader had six, and Myra Carlson added five.
Jesa Wallace dished out 22 assists. Adalyn Goodwin added 11.
"I really like a balanced attack," said Whims, whose team finished with 36 kills and hit .218 on the night.
Ankeny also jumped out to a 7-1 lead in the second set behind Halle Ouellette, who completed 11-of-13 serves. Overall, the Hawkettes served at 90.4 percent and had seven service errors.
"Our serving took them out of system most of the night plus our back-row defense allowed us to get good quality swings," Whims said.
Johnston took a 9-6 lead in Set 3 before Ankeny rallied. The Hawkettes scored the next three points to tie the set and eventually built a 20-16 advantage.
Ankeny closed out the match shortly thereafter. Dasha Svitashev had 10 kills to lead the Dragons, but it wasn't enough.
"We had a stellar defense tonight," Whims said. "Overall, it was a great contest. Everybody got in. I got a little playing time for all the girls, and we were very effective in our sideout offense."
The Hawkettes will play another non-conference match on Thursday at No. 6 Urbandale (9-3).
"They've got a tough squad," Whims said of the J-Hawks. "They've got one of the premier hitters in the state in Lily Dykstra."