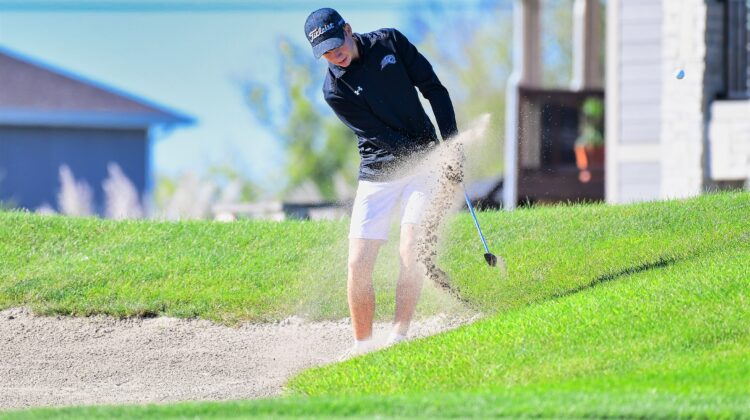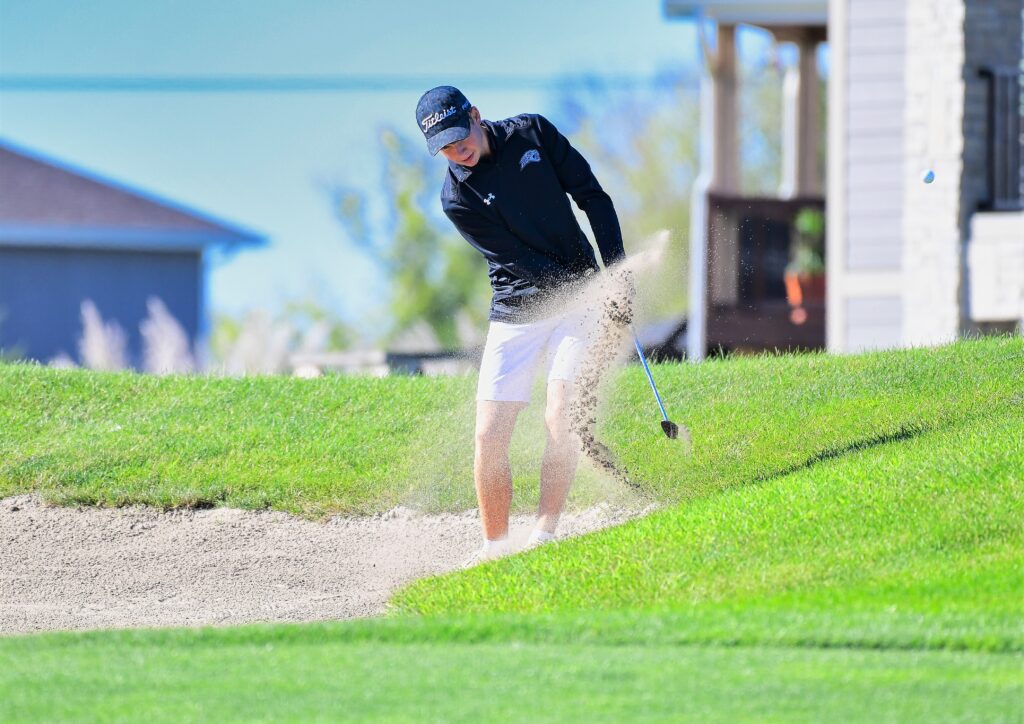 On a windy day at Otter Creek Golf Course, the Ankeny Centennial boys' golf team nearly captured the Ankeny Invitational title.
Dowling Catholic shot a 296 to win the 11-team meet on Wednesday. Centennial was second with a 298.
"The boys battled the wind for sure," said Centennial coach Rick Fee. "Today was good for us because we saw Southeast Polk again, and it was the first time we have seen Dowling. Both are schools we will have to compete against at districts at Veenker for a chance to go to state."
Southeast Polk and Marshalltown each finished with a 308 total, but the Rams placed third on a tiebreaker. Host Ankeny placed fifth with a 327 total.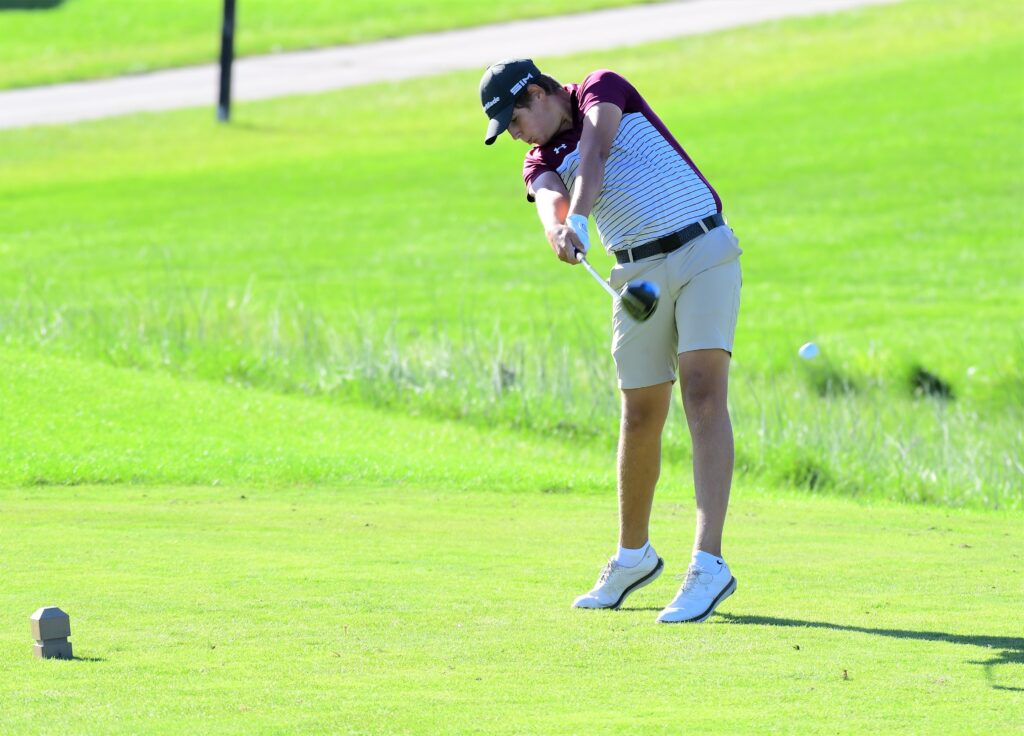 "It was obviously some tough competition, so I was happy with where we ended up," said Ankeny coach Mike Weddingfeld. "We still had some bad holes today that prevented us from shooting a better score. We will continue to focus on limiting those. The kids handled the day well in that the wind picked up as the day progressed so the course got tougher."
Dowling's John Cahalan carded a 4-under-par 67 to earn medalist honors. Marshalltown's Grant Greazel was the runner-up with a 69.
Centennial's Jack Winkel placed third with an even-par 71. Teammate Lawson Hachmeister was fourth with a 72.
"Winkel led the team, but he would be the first to tell you he let a couple (strokes) go at the end," Fee said. "Lawson finished strong on his second nine to come in with a solid round. We are starting to understand that every stroke counts and can be the difference between you winning and getting second and or qualifying for state or going home."
Winkel had a 3-under 33 on the front nine, including birdies on the No. 5, 8 and 9 holes. But he bogeyed both the No. 17 and 18 holes.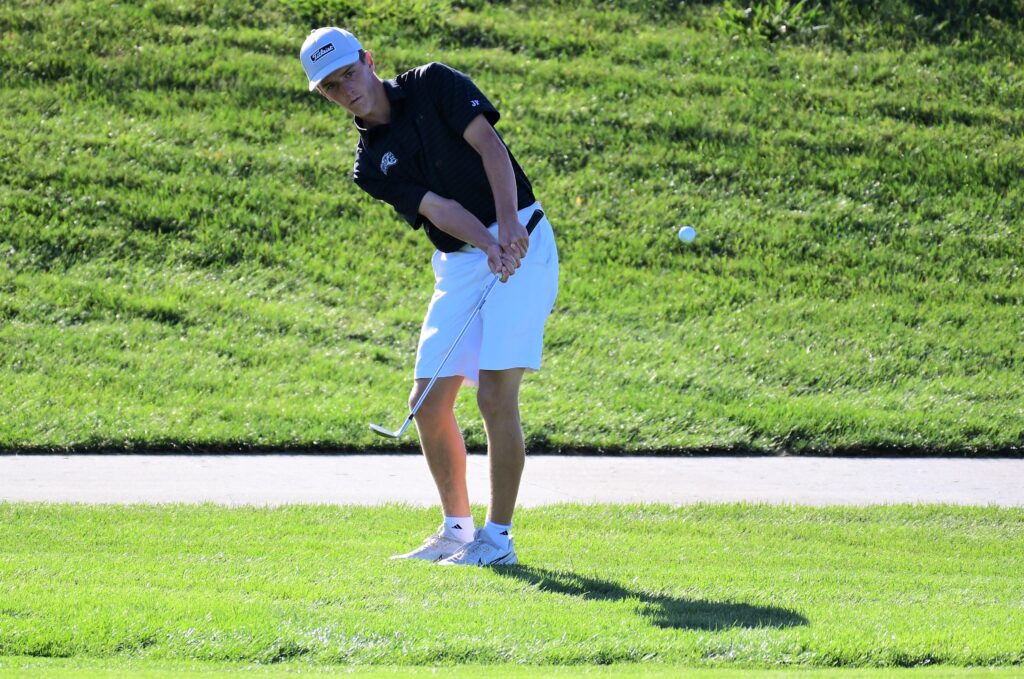 "It was very windy," Winkel said. "I was fairly happy with my round, but definitely could have finished better. I thought as a team we played very good considering the conditions."
Hachmeister made back-to-back birdies on No. 5 and 6 en route to a 34 on the front nine. He had an up-and-down back nine with double bogeys on the No. 14 and 17 holes sandwiched around a pair of birdies.
Ben Meier placed ninth for the Jaguars with a 76. Caden Kelling fired a 79, Kellen Welsch had an 80, and Ethan King finished with an 82.
"Ben really played well and fired a great round," Fee said. "We really needed his round today to put us in position to win. I was also very proud of our JV team. They also finished second in their event behind Dowling. Jack Wehr had a round of 80 to lead that team."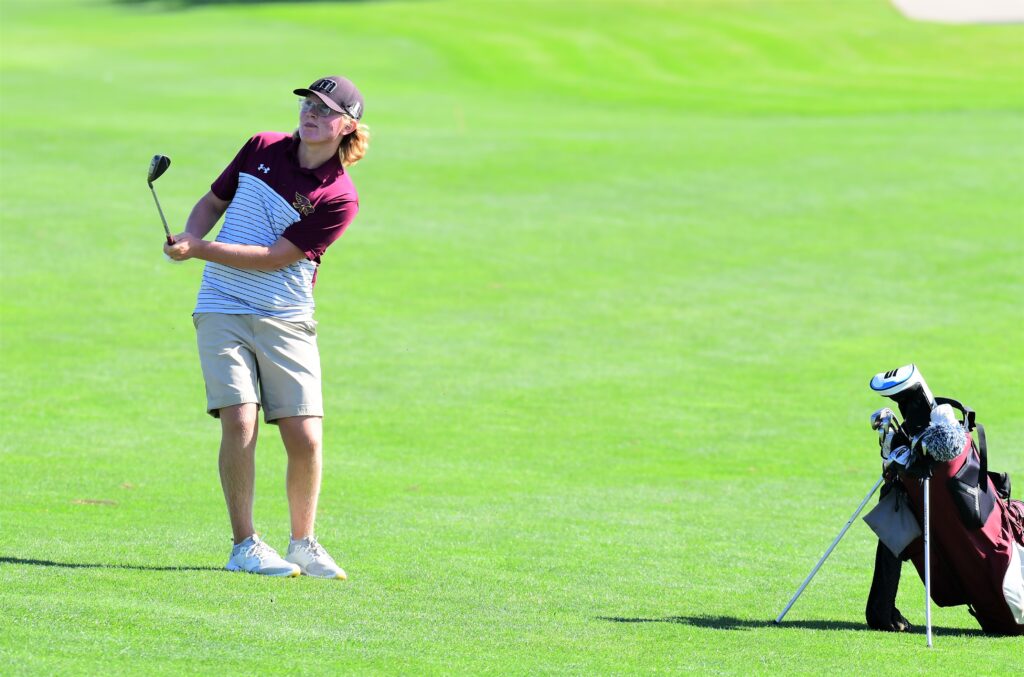 Drew Hensen led the Hawks with a 79, while Jacob Adams had an 81. Evan Chapman shot an 83, Jake O'Brien fired an 84, Avin Legg had an 85, and Jonathon Carey added an 88.
"Drew and Avin both struggled with their games a bit today so them not shooting as low as they usually do hurt us a bit, but you can't shoot your best score every day," Weddingfeld said. "Jacob, Jake and Evan shot well to keep us competitive, and I also had a couple JV guys shoot well so that's making my job tough trying to find the top six guys that can be consistent for the varsity. Competition is good, and I'm glad to have several kids fighting for those top spots. It will be good to get back to some basics at practice the next couple days to get ready for (the Turk Bowman Invitational on) Monday and a tough course in Veenker."
Centennial will also compete in Monday's meet, giving the Jaguars an opportunity to play the course before the district meet on Oct. 5.