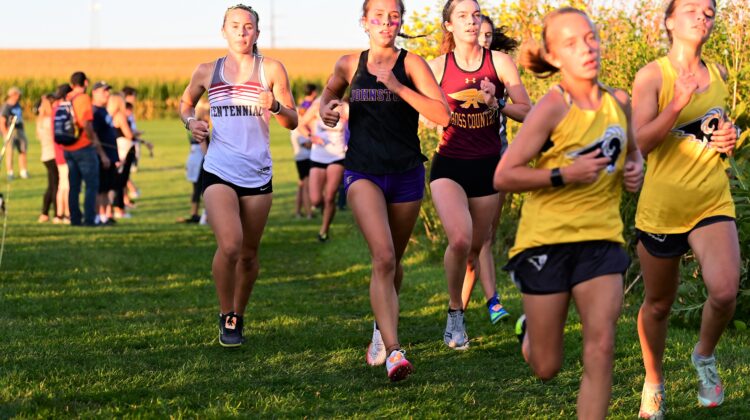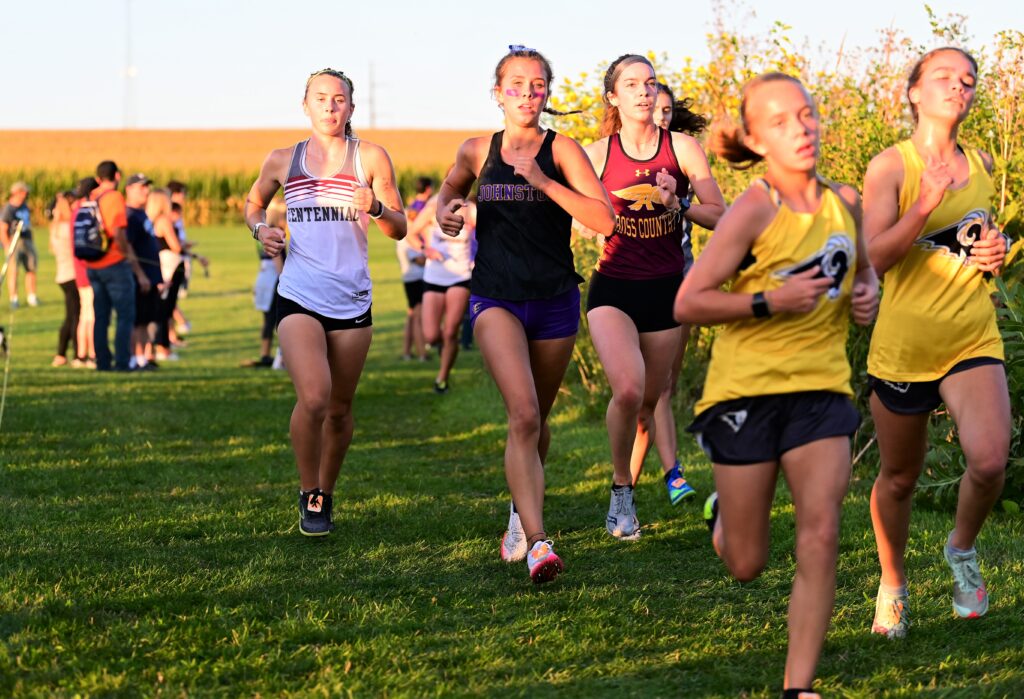 If the Ankeny and Ankeny Centennial girls' cross country teams qualify for this year's state meet, they'll both be prepared to run in a large field.
Thursday's Bobcat Invitational at Marshalltown boasted a field of 20 teams and 139 runners. Fifth-ranked Ankeny finished with 187 points, edging No. 6 Centennial by four points for eighth place.
"In a meet that has a larger field than the state meet and parallels the number of quality teams, our girls competed well," said Centennial coach Eric Cogdill. "We raced against a field of 16 Class 4A schools that have been top 20 state ranked this year, including the current top 11 ranked teams. This very much was a state meet preview and is a terrific meet for our youthful squad to take part in as it shows them they can perform on a very large stage. It also helps them to build confidence that there is nothing to fear when it comes to our end of season meets as we have challenged ourselves many times already this season."
Only 25 points separated the top four teams. No. 7 Des Moines Roosevelt won the meet with 103 points, followed by No. 4 Johnston with 118, No. 1 Dubuque Hempstead with 122 and No. 8 Ames with 128.
Valley's Addison Dorenkamp won the 5k race in a time of 17:49.7. She edged Grace Boleyn of Pleasant Valley by one-tenth of a second.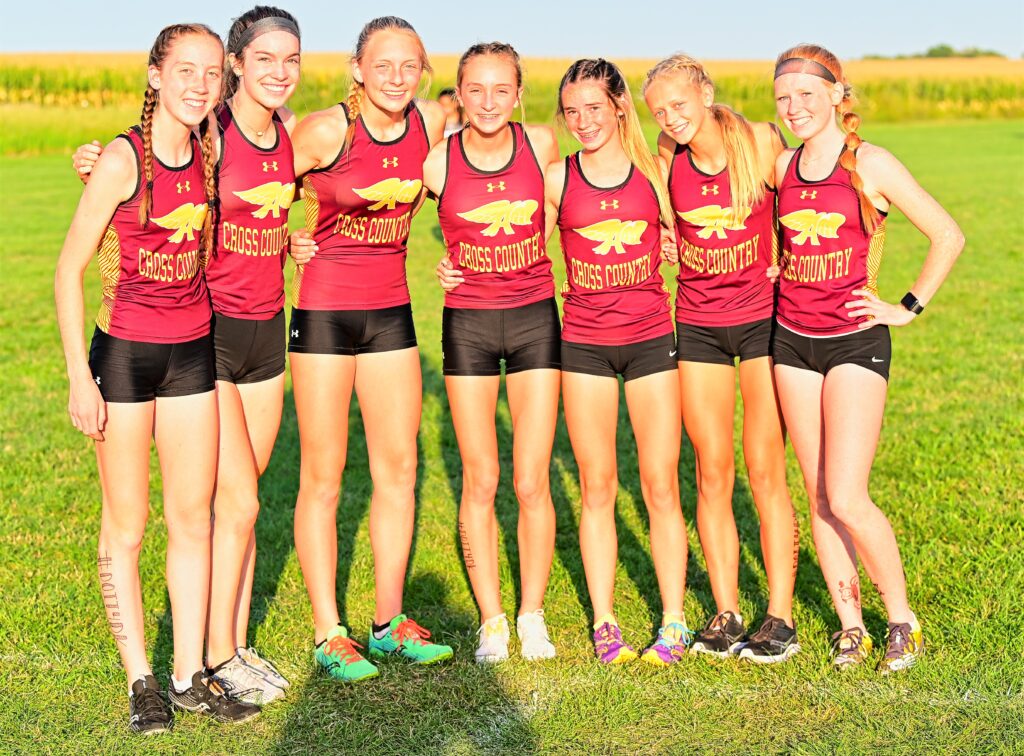 Ankeny was led by freshman Alli Macke. She placed fourth in a time of 18:23.
Centennial's Rondi Quass also earned a top-10 finish. She took ninth in 18:55.
"Rondi had a very nice day," Cogdill said. "She finished ahead of the defending state champion (Keelee Leitzen of Hempstead) and turned in a time 34 seconds faster than she raced (on the same course) a year ago."
Drew Beason placed 25th for the Hawkettes in 19:29. Talia Dosh took 46th in 20:16, Lauren Jackson was 54th in 20:27, Paige Beason placed 58th in 20:31, Savannah Gage was 68th in 20:38, and Sophia Graber finished 85th in 21:19.
Tillie Smith placed 35th for the Jaguars in 20:00. Bella Hodges was 36th in 20:02, Kendall Jorgensen took 51st in 20:25, Anja Peck placed 60th in 20:32, Anika Mohrhauser was 62nd in 20:33, and Maddy LaVoi finished 81st in 21:03.
"Kendall ran very well at 45 seconds ahead of her 2020 result," Cogdill said. "Our three varsity freshmen continue to impress finishing 35th, 36th and 62nd. And Anja turned in a nice 60th-place finish in her first time racing Marshalltown. Our seventh runner, Maddy, went down while working her way up the hills at the back of the course and showed tremendous grit getting back up and finishing strong."