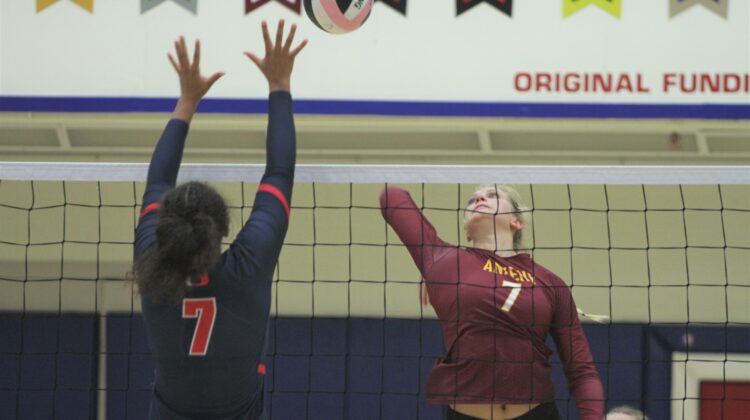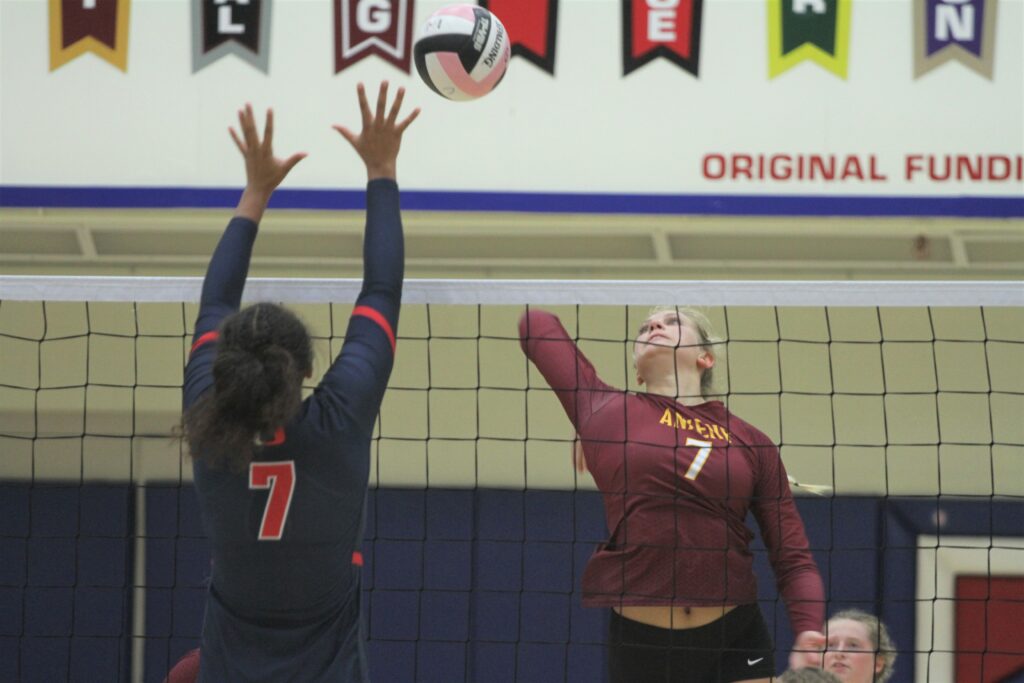 After taking over the No. 1 spot in the Class 5A rankings, the Ankeny volleyball team passed another huge test Thursday with a sweep at No. 5 Urbandale.
The Hawkettes overcame a late deficit in all three sets to post a 26-24, 25-20, 25-23 victory in the non-conference match. They improved to 15-1 on the season, while the J-Hawks' record fell to 10-4.
"I think it really just proved that we just know how to come back and keep being aggressive, even in the big moments at the end of the game," said Ankeny outside hitter Ava Reynolds, who led the way with 16 kills.
Urbandale built a 19-16 lead in the first set and later had a set point at 24-23. But Ankeny's Aowyn Schrader pounded a kill to force a sideout, then Myra Carlson served an ace to give the Hawkettes a 25-24 advantage.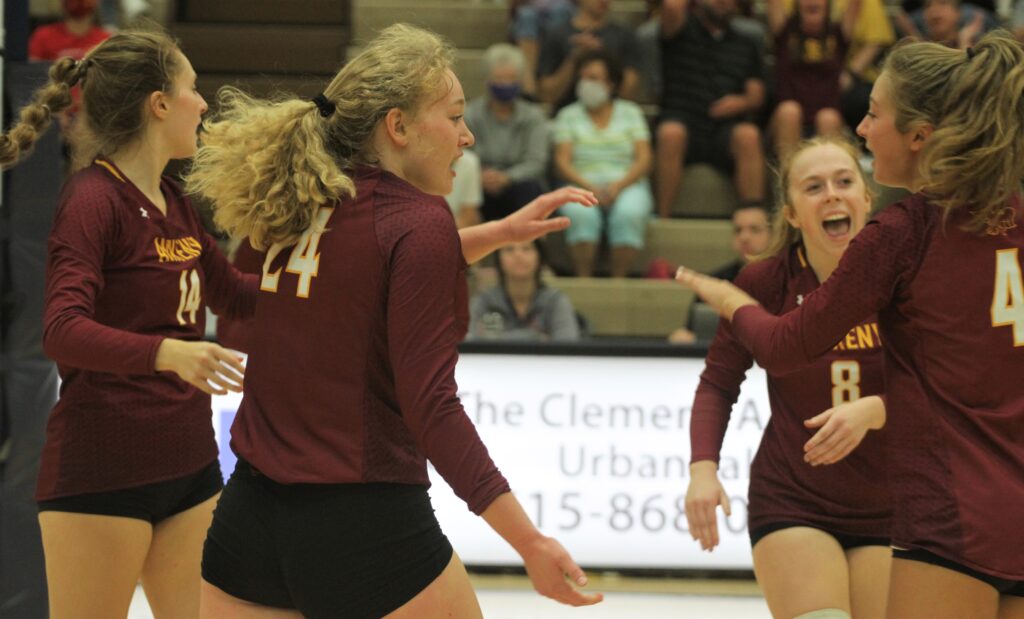 Ankeny closed out the set on a hitting error by Urbandale standout Lily Dykstra, who also had three service errors in the opening set.
"I think our dig or die mentality has really stepped up this year, and everyone just came together and worked hard because we knew that we could it," said Ankeny libero Lexi Stephens, who racked up 17 digs in the win. "We know that when we get down we just have to come back even harder."
The J-Hawks also took a 19-16 lead in Set 2 before Ankeny rallied. The Hawkettes forced a sideout, then scored five straight points behind the serving of Halle Ouellette–capped off by an ace–to take a 22-19 lead.
Ankeny went on to score nine of the last 10 points for a 25-20 triumph.
"We talked about being resilient, and I thought that was a good example of our resilience," said Ankeny coach Dave Whims. "When we played Valley over at Centennial, we didn't have any resilience and we got frustrated. Tonight we got frustrated, but we pulled out of it. We need to learn to encourage each other a little more and help someone out who is struggling. Hopefully, we learned that lesson tonight."
In Set 3, Ankeny overcame a 20-18 deficit by scoring seven of the last 10 points. An ace by Reynolds gave the Hawkettes a 21-20 lead before Hannah Baier followed with a kill.
Shortly thereafter, Maddie Foels served another ace to close out the match.
"That was a big win," Whims said. "I knew it would be tough, and this weekend (at the Iowa City West Invitational) will be even tougher. We've just been playing so much volleyball that we're a little tired. We need more training, but we just have to keep playing with the schedule that we have. We've got (tournaments) seven weekends in a row so that's really tough."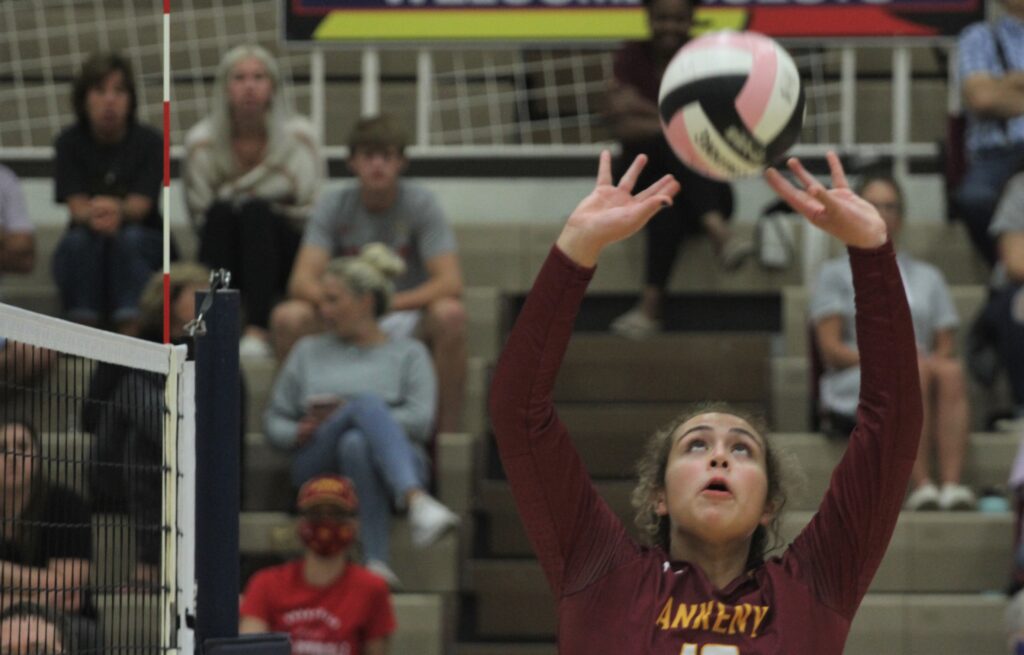 Schrader had nine kills in the victory. Olivia Harpenau chipped in seven.
Jesa Wallace dished out 22 assists. Adalyn Goodwin added 15.
Carlson led the defense with five blocks. Foels contributed nine digs.
"I think our main key was just having a good block and a good setup so that we can dig around the block in the back row and get everything up and stay in system," Reynolds said.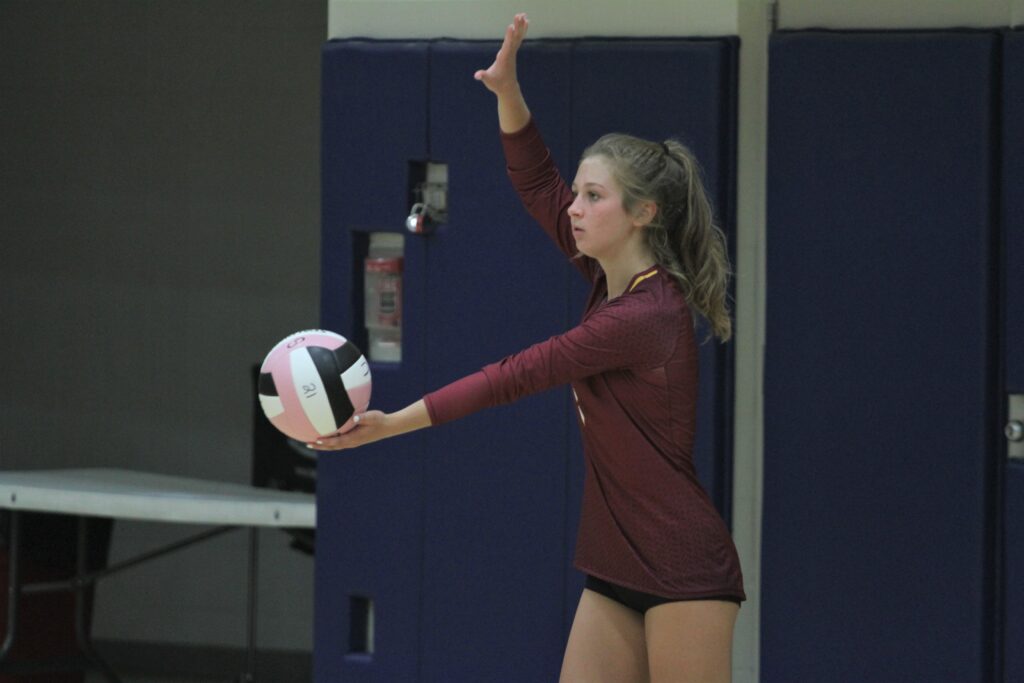 Ankeny has won eight straight matches–five of them against ranked opponents. The Hawkettes knocked off then-No. 1 Iowa City Liberty and then-No. 2 Valley to win the Marj White Classic on Saturday.
"I think those (wins) gave us a lot of confidence, but we need to know going into every game that past games aren't going to win these games for us," Reynolds said. "We've got to come in ready to play every game."
Ankeny–the defending state champion–appears to be a strong contender for another crown, despite losing Class 5A player of the year Phyona Schrader and fellow all-stater McKenna Scheib from last year's squad.
"That comes with a lot of hard work and dedication by all of our girls," Stephens said. "All of the summer training and now in the season we have shown so much growth and improvement from everyone, and I think it shows on the court."