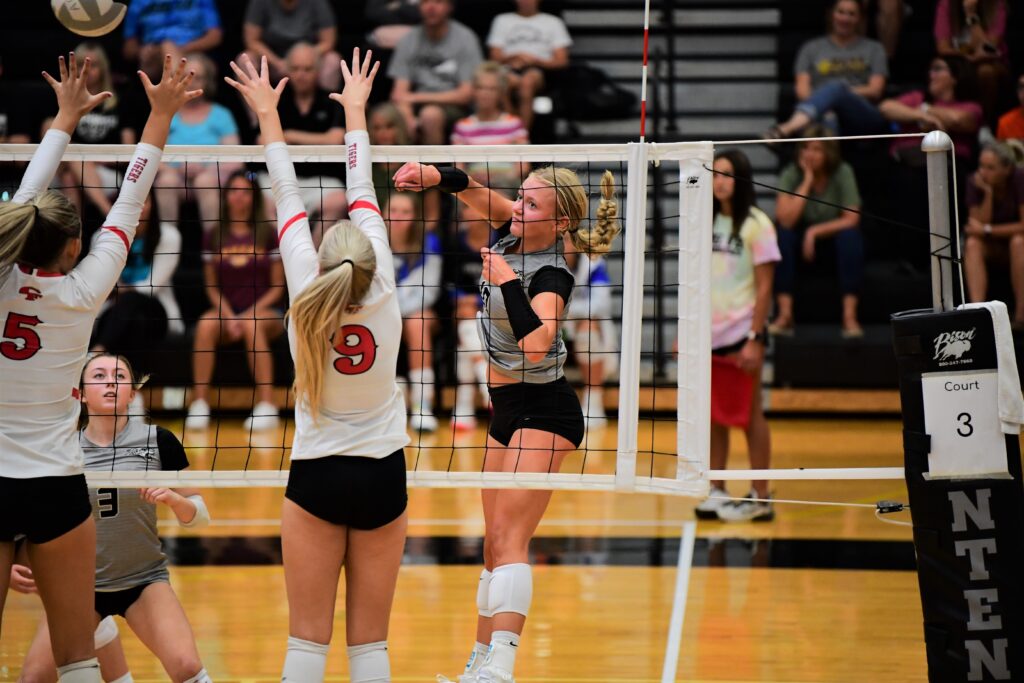 The Ankeny Centennial volleyball team got off to a good start Saturday at the Southeast Polk Invitational.
The sixth-ranked Jaguars posted a 21-7, 21-8 victory over Des Moines Roosevelt and a 21-9, 21-7 triumph over Waukee to begin pool play.
"We were on fire the first two matches and played the best ball we had all season," said Centennial coach Jessica Rinehart.
However, Centennial was unable to sustain its high level of play. The Jaguars then dropped a 21-15, 16-21, 15-10 decision to Oskaloosa in their final match of pool play.
Oskaloosa, the No. 5 team in Class 4A, improved to 13-2 on the season.
"We didn't handle the pressure of a challenging match very well," Rinehart said. "They had a couple outsides that we didn't contain or slow down."
Despite the loss, Centennial still advanced to the championship bracket. But the Jaguars then lost to Pella, 21-19, 28-30, 15-10, in the quarterfinals.
Bailey Van Voorst had 15 kills, 12 digs and two aces to lead Pella (11-2), the No. 12 team in Class 4A. Jasmine Namminga added five blocks for the Lady Dutch.
"We did not do as well as we hoped," Rinehart said. "It felt like the results of (the Oskaloosa) match carried over into the start of our Pella match. We didn't come out with very much fire or energy and kind of struggled our way through the match. We had a fun game two win, but didn't execute consistently in game three."
The Jaguars' record dropped to 14-5.
"Some good things happened early on in the day, but overall it was kind of disappointing," Rinehart said. "We had practiced well during the week and thought we were ready to take on the weekend. There were some good opportunities for us that we weren't able to take advantage of. If anything, it exposed the importance of every single player on our team being able to step in and do their job. We are going to go back and watch film and see what specific things we can change and/or work on to continue to move forward."
Centennial will travel to Fort Dodge on Tuesday for a CIML Iowa Conference match against the Dodgers (1-8).