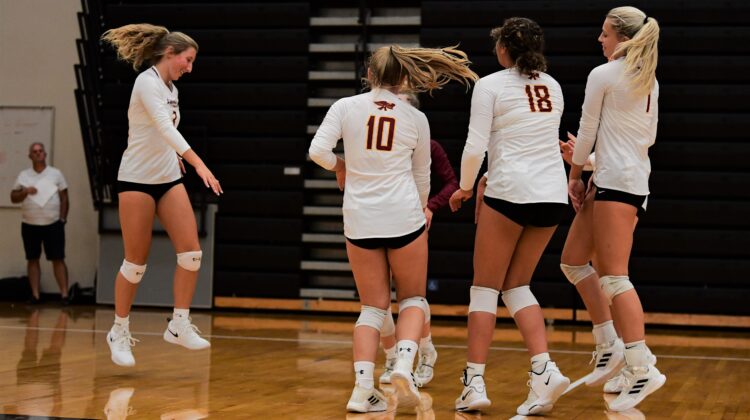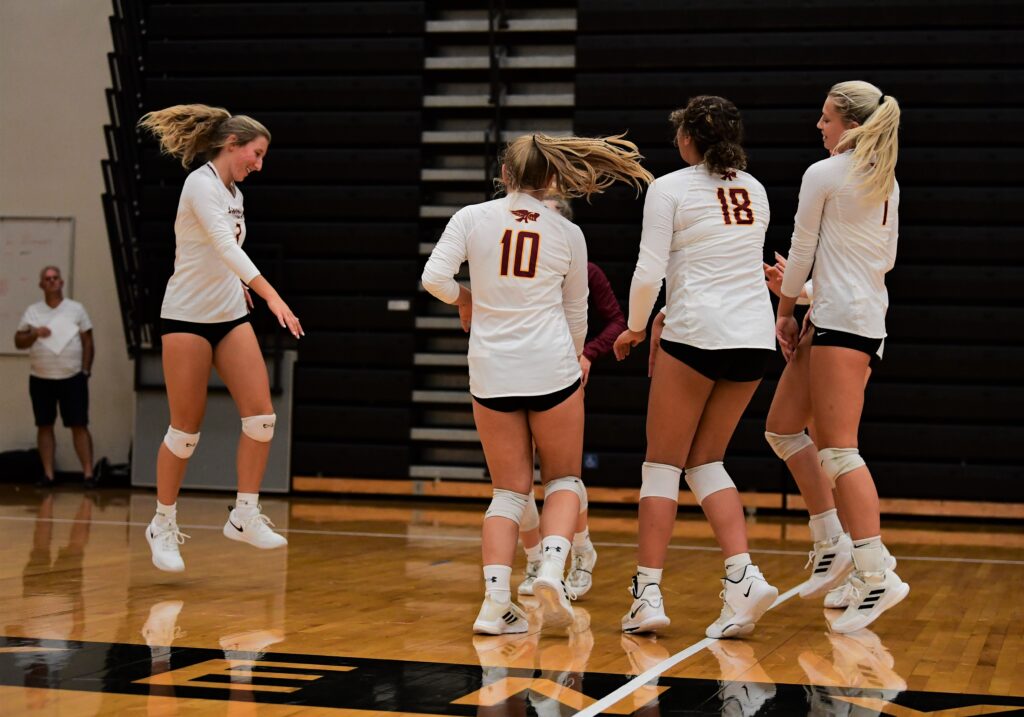 There will likely be another change this week at the top of the Class 5A volleyball rankings.
Third-ranked Iowa City Liberty posted a 25-21, 25-18 victory over No. 1 Ankeny in the semifinals of the Caroline Found Invitational on Saturday at Iowa City West. Liberty then defeated No. 9 Dowling Catholic to capture the title.
The Hawkettes had moved into the No. 1 spot on Thursday after beating then-No. 1 Liberty and No. 2 Valley to win the Marj White Classic on Sept. 4 at Valley.
"This was our 12th match in eight days and 11th match (this season) verses ranked teams in the state," said Ankeny coach Dave Whims, whose squad is now 18-3. "I think our energy level was low and we were tired. We just could not sustain the needed effort or consistency against a top rated team that has strong hitters."
Ankeny went 3-1 during pool play. The Hawkettes placed second in their pool.
Ankeny opened the tournament with a 21-18, 21-13 win over Beckman Catholic (15-2), then followed with a 21-15, 21-14 triumph over Mount Vernon (5-4). Those two teams are ranked ninth in Class 2A and 3A, respectively.
"Beckman is a very good team, but we came out focused and ready to play," Whims said. "And I thought we played a high level of volleyball against Mount Vernon, too."
The Hawkettes then dropped a 16-21, 23-21, 15-11 decision to Dowling in their next match. The Maroons (11-6) avenged two earlier losses to snap Ankeny's 10-match winning streak.
"We were a few points away from sweeping them in two sets but were denied," Whims said. "Playing all these ranked teams takes a great deal of effort, stamina and consistency. We ran out of all three as the day grew longer."
The Hawkettes bounced back with a 21-16, 21-12 victory over Dubuque Wahlert in their final match of pool play. They then lost to Liberty in the semifinals.
Shelby Kimm had nine kills for the Lightning (14-3). Cassidy Hartman added eight kills and 14 digs.
"Hopefully, we learned how much energy is required to play at a high level all day," Whims said. "We realized how each team is ready to give their best effort. This was a great experience, and I'm glad we went through this. Winning 10 matches out of the 12 is a great accomplishment.
"We discovered a few things we need to be aware of," he added.
The Hawkettes will host a CIML Iowa Conference match against Mason City (7-4) on Tuesday. It will be their home opener.