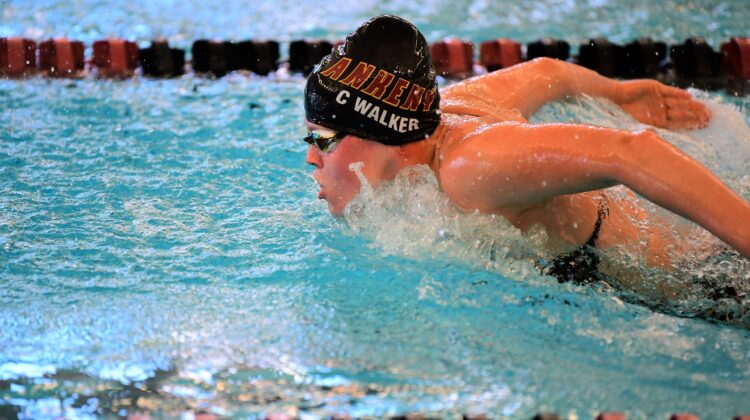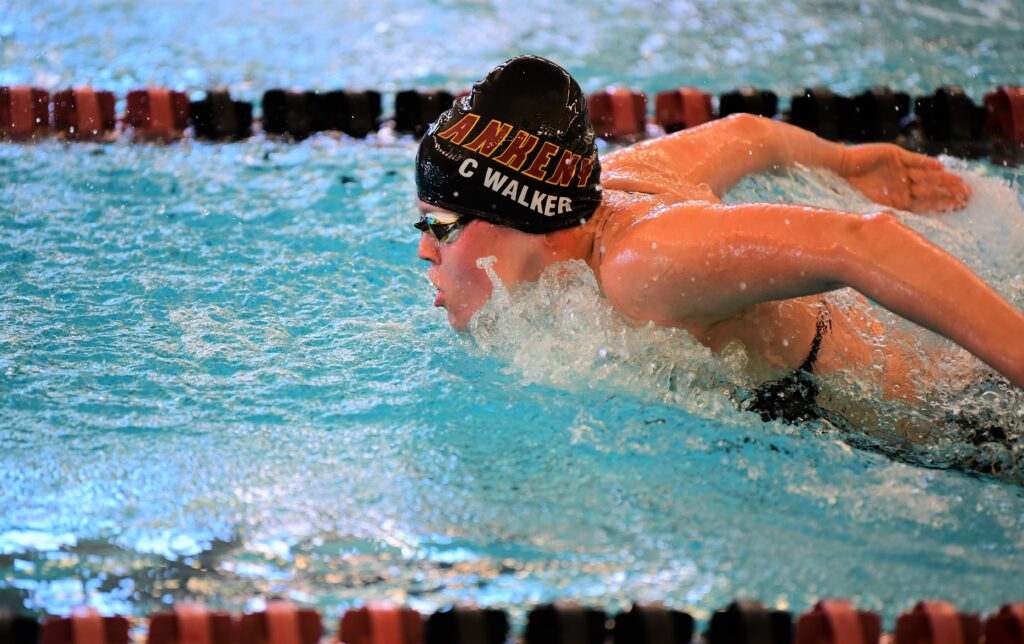 Junior Caroline Walker has helped the sixth-ranked Ankeny girls' swimming team to a 2-1 record. She swam on two winning relays Thursday as the Hawkettes posted a 113-57 victory at Newton.
Last year, Walker placed 28th in the 50 freestyle and 23rd in the 100 butterfly at the state meet. She helped the Hawkettes to a seventh-place finish overall.
Here is some inside info on Walker:
How is the season going thus far?
Despite having multiple people out early in the season, I think we are doing very well. Our team has some amazing up-and-coming freshmen and sophomores along with a power-packed junior and senior class. We are at the point in our season where coach Stout's training becomes more specific and geared toward preparing us for championship meets.
What has been the highlight for you?
I would say I have a few highlights so far. I was very happy with my performance in the 100 butterfly against Johnston. Another highlight would be the 200 medley relay against Ottumwa. Coach Stout mixed up our relays at that meet, which allowed us to swim with different people which was a lot of fun. I have also been able to obtain some PR's in the weight room, which has been a highlight as well.
You are currently ranked 19th in the state in the 100 butterfly. Is that your favorite individual event?
I would say that the 100 butterfly is my favorite event because I have had the most success with it, but I also love racing the 50 freestyle. I enjoy training for these sprint events.
Are there any strokes that you don't like to swim? Why?
Breaststroke is definitely my least favorite stroke because I've never been fast at it.
You were part of the fifth-place 200 medley relay at last year's state meet. Do you feel like you have a team that could contend for a relay title this year?
We have some serious competition in this event this year, but I definitely think that our team will be a contender.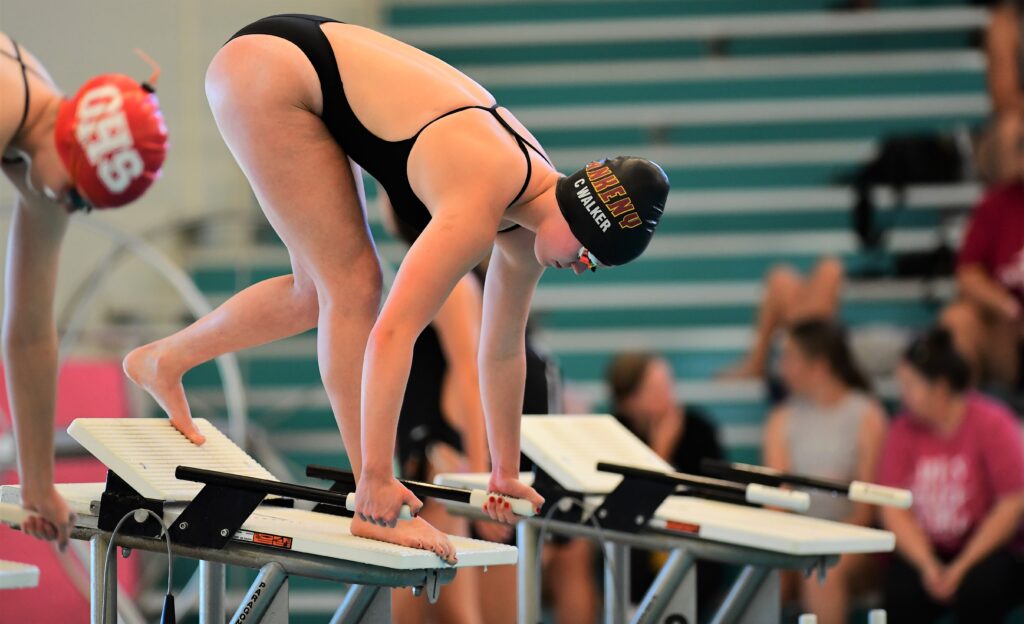 What other goals do you have for this season?
Some goals that I have for this season are to qualify for the state meet in the 100 butterfly and 50 freestyle. I would also love to earn spots on the 200 medley and 200 freestyle relays at the regional and state meets. I would also love to see our team place in the top five at the state meet.
Waukee is currently the state's No. 1 team. It's a long season, but do you think they'll be the team to beat at the state meet?
Ankeny has some extremely talented swimmers that will put up a fight, but Waukee is going to be a force to reckon with.
Your team will compete in the Iowa City High Invitational on Saturday, and you'll get a chance to swim against No. 2 Iowa City West. Do you think that meet will be a good gauge of where your team is at right now?
I most definitely think that this meet will be a good gauge of where our team is at right now. We are going to have some great competition to push us, which I really think will allow us to see where our times are at so far.
Have you competed in other sports?
When I was younger I tried a few other sports but nothing I liked as much as swimming.
What do you like about swimming, and when did you decide to focus on it?
When I was in sixth grade, I started swimming competitively. Swimming has allowed me to set goals and push myself to reach them. Swimming is just as much of a mental sport as it is physical, and individual as it is team. Everyone in the swimming community is extremely supportive of one another, and watching ourselves and others succeed is an amazing feeling. Swimming is very supportive on an academic level as well.
Are you planning to swim in college? Have you looked at any schools?
Yes, I am planning to swim in college. There are so many great college swimming programs out there, and I definitely hope to have the opportunity to swim for one of these amazing schools.