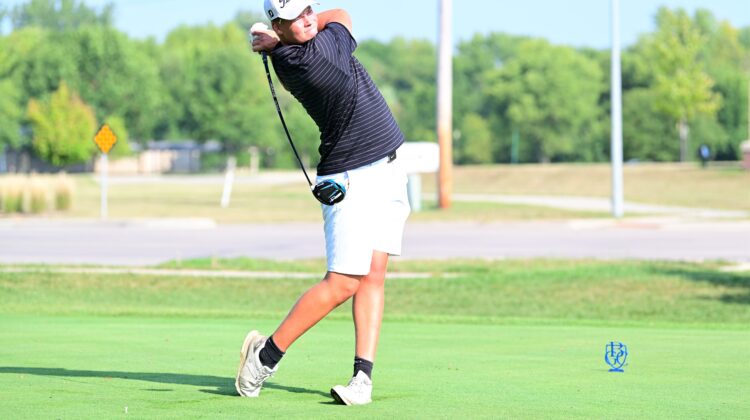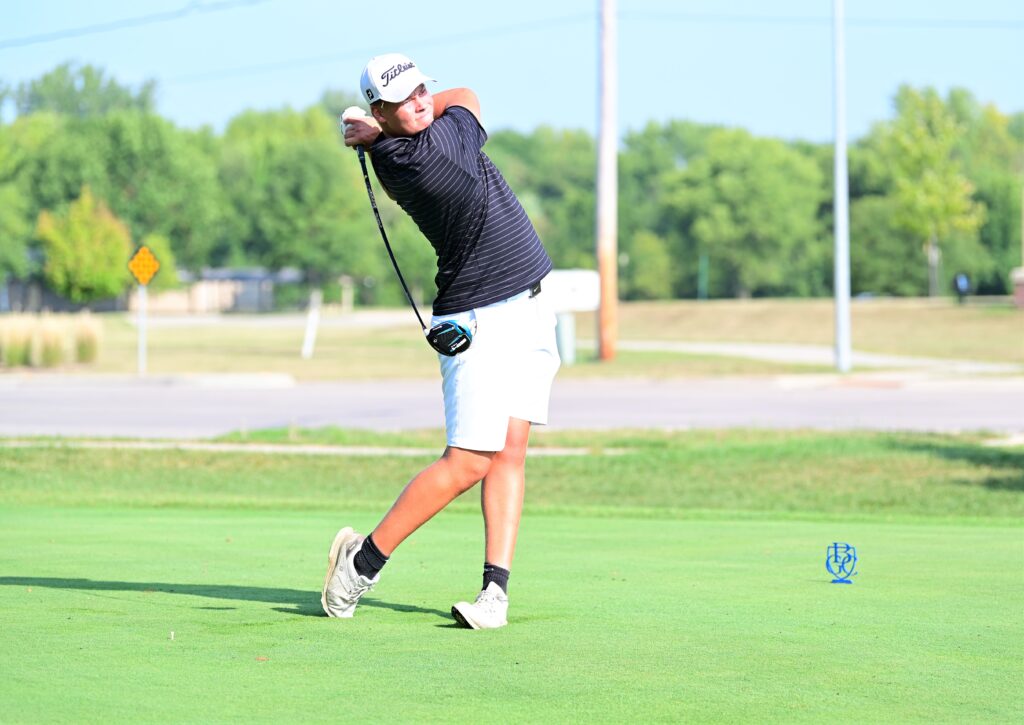 The Ankeny and Ankeny Centennial boys' golf teams have seen a lot of each other in the last two weeks.
The two squads met for the third time on Monday in the Turk Bowman Invitational at Veenker Golf Course in Ames. Centennial placed third in the 16-team field with a 308 total, while Ankeny finished 10th with a 338.
"Today showed our boys a lot about the course and ourselves," said Centennial coach Rick Fee, whose team is currently ranked seventh in the state. "Veenker is never a course you can take for granted. Even on holes that seem easy, there are hidden spots that can get you in trouble. Like we talked about before, we need to do a better job of starting and finishing. Besides one player, we were all multiple strokes over par during the first 2-3 and last 2-3 holes."
Still, the Jaguars have won all three meetings against their crosstown rival by an average of 20.3 strokes.
"It was kind of the same story–just a different day," said Ankeny coach Mike Weddingfeld, whose team will face Centennial again on Tuesday in a CIML Iowa Conference dual meet at Otter Creek. "We played OK, but we still had too many big numbers throughout the team. Veenker is a tough course that many of the kids have never played or only played a few times. It has some birdie holes but also holes that can give you fits if you are not striking the ball well, and the greens are a challenge, too."
No. 4 Waukee won the team title with a 301. No. 10 Southeast Polk took second with a 306.
Tanner Dinnebier of Waukee carded a 2-under-par 70 to earn medalist honors. He shot a 3-under 33 on the back nine, including four birdies.
Centennial's Jack Winkel was the runner-up with a 72. He overcame a double bogey on the par-4, No. 5 hole with birdies on three of the next five holes and also had an eagle on the par-5, No. 18 hole.
"On No. 18, I reached the green in two (shots) and made a 10-foot putt," Winkel said. "I'm never going to be mad after shooting even par. Especially on a tight course like Veenker, 72 is a good score."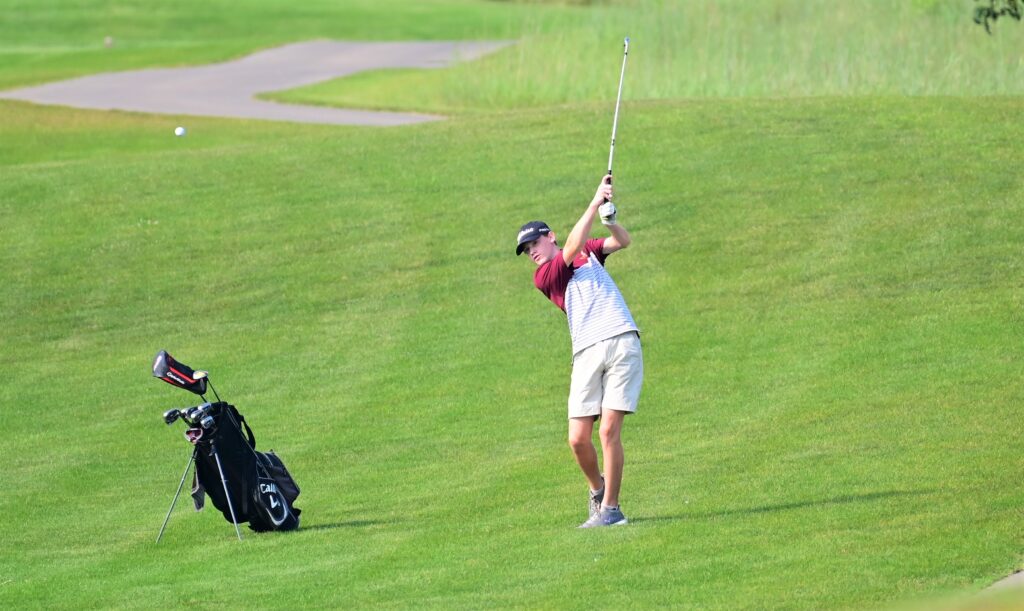 Kellen Welsch placed 13th for the Jaguars with a 78. Ben Meier and Danny Paulson each shot a 79, placing 15th and 18th, respectively.
Centennial's Lawson Hachmeister fired an 82. Ethan King had an 89.
The Jaguars will return to Veenker on Oct. 5 for a Class 4A district meet.
"Our district has five of the top 15 teams in the state and unfortunately two good teams aren't going to move on," Fee said. "We must have the ability to start and close out our rounds without big numbers. If we play great for 14 holes but leave the door open for a competing school to jump in the mix on the other four holes we will find ourselves in a pickle. Winkel did a great job today grinding and getting back to par after a rough start which makes him the leader we need!"
Drew Hensen carded a 79 to lead Ankeny. He placed 19th.
Jacob Adams shot an 82 for the Hawks. Avin Legg fired an 87, Connor O'Brien had a 90, Evan Chapman shot a 93, and Jonathon Carey finished with a 97.
"The kids battled and never gave up and are still learning how to navigate these tough courses, so it was another day of learning for the Hawks," Weddingfeld said.
Centennial's junior varsity team also had a good day. The Jaguars won that division with a 328 total.