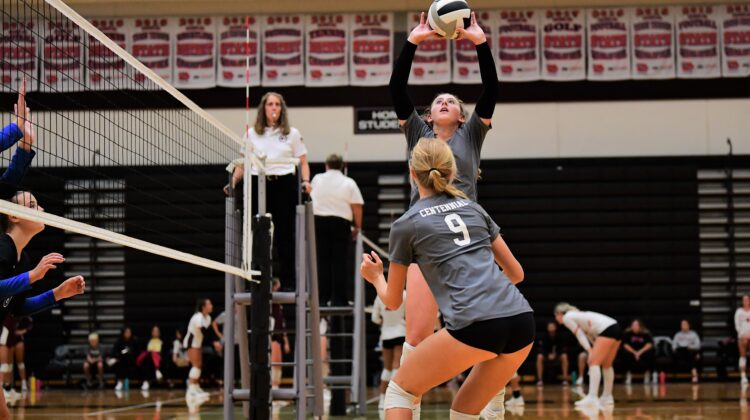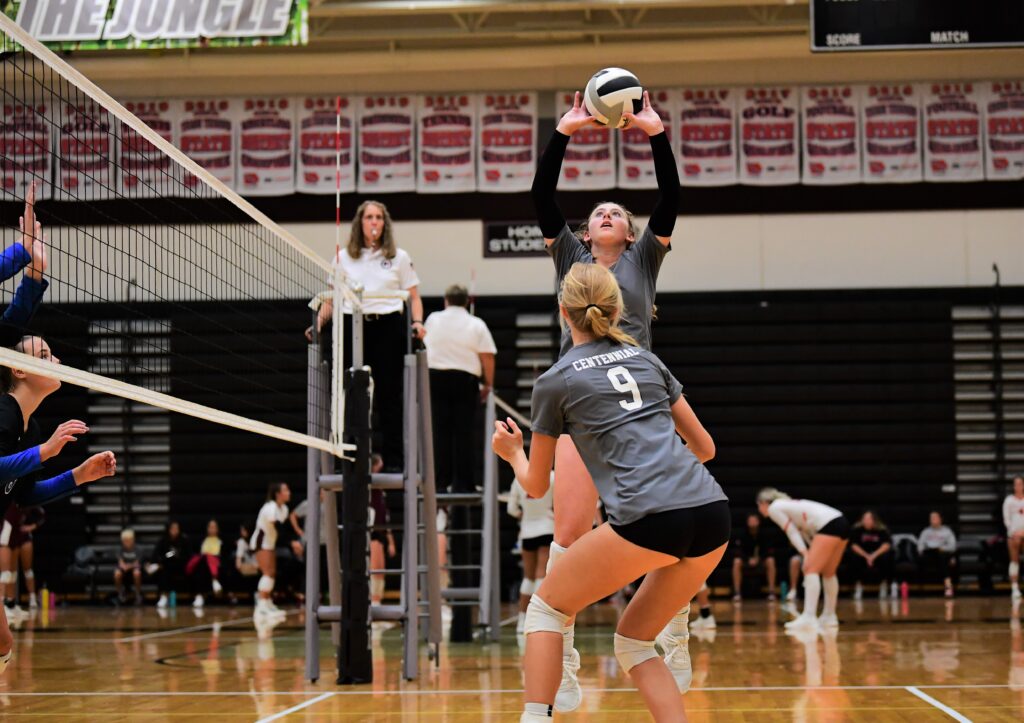 All 15 Ankeny Centennial volleyball players got a chance to play on Tuesday night.
That's usually a good sign.
The sixth-ranked Jaguars got back on the winning track with a sweep at Fort Dodge in a CIML Iowa Conference match. They posted a 25-10, 25-16, 25-12 victory.
"It was a good rebound match for us," said Centennial coach Jessica Rinehart, whose team was coming off back-to-back losses to Oskaloosa and Pella at the Southeast Polk Invitational on Saturday. "Our team came out ready to play and controlled all aspects of the match."
Olivia Anderson had 10 kills for the Jaguars, who hit .318 in the match. Marissa Meyer chipped in seven kills, and Monica Mirembe added six.
Morgan DenBeste dished out 22 assists in the win. She also completed 19-of-20 serves and had three aces.
Ella Becker led the defense with nine digs. Anderson, Meyer, Mirembe and Peyton Mitchell each had a pair of blocks.
"We were able to try a few different lineup changes that I think will be beneficial coming up," Rinehart said. "Everyone was able to get in, and that always feels good."
Centennial improved to 3-0 in the conference and 15-5 overall. The Dodgers' records dropped to 0-3 and 1-9.