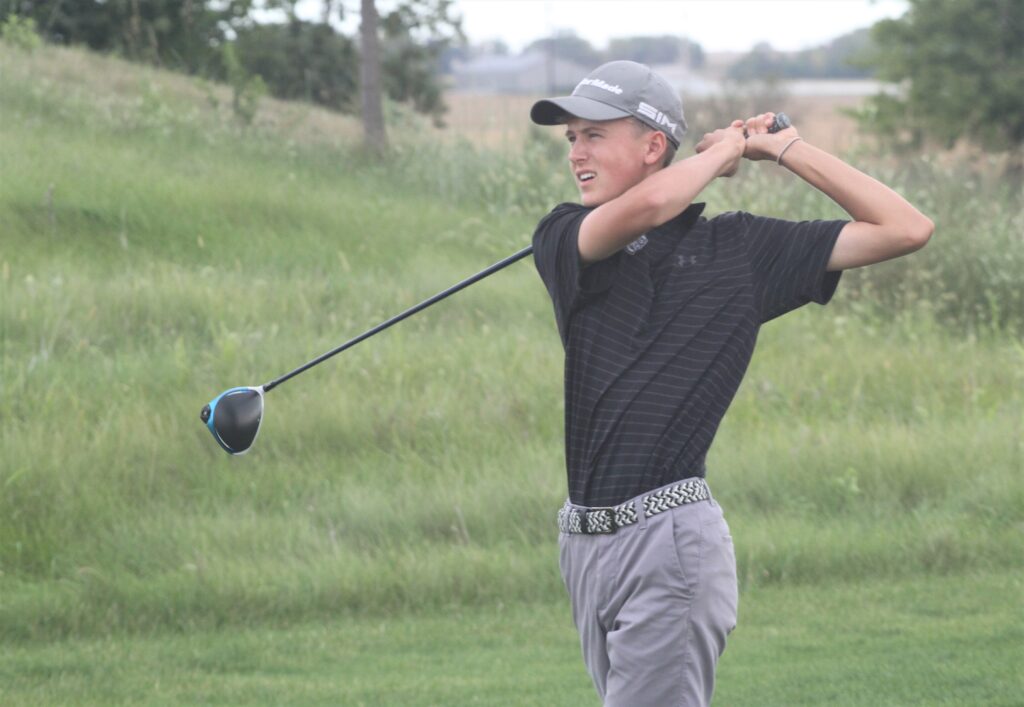 The conditions were perfect on Tuesday for the annual Jag-Hawk boys' golf dual meet at Otter Creek.
Visiting Ankeny Centennial took advantage of the conditions to defeat Ankeny, 145-156, in the CIML Iowa Conference matchup. The Jaguars avenged last year's seven-stroke loss to their rival.
"The boys really came out with their best today," said Centennial coach Rick Fee. "The wind was down, and the weather was perfect!"
Centennial raised its record to 5-0 in the conference. Ankeny, which has lost all four meetings against the Jaguars this season, dropped to 2-3.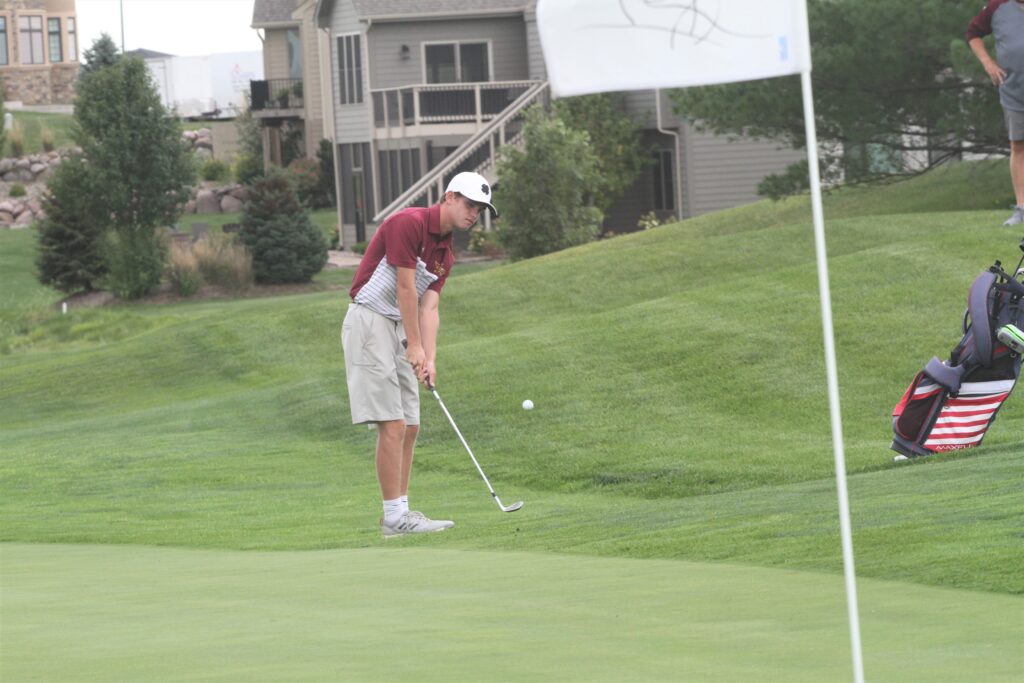 "Centennial is just a really good team, so congrats to them," said Ankeny coach Mike Weddingfeld. "They played really well. We are a little beat up, but we still played well."
Lawson Hachmeister carded a 1-under-par 35 to lead the Jaguars. He earned medalist honors for the second time this season.
Teammate Jack Winkel was the runner-up with a 36. Ben Meier and Ethan King each shot a 37, while Kellen Welsch and Danny Paulson each fired a 41.
"These are all scores we know can be posted," Fee said. "It's just a matter of doing it consistently. The entire varsity team played well–anytime you don't have to count a 41 in your top four scores is a great day! As we get closer to the end of the year we need to start posting these scores on a regular basis. If we can put a couple scores like this together, we will be in great shape to compete in any event we enter."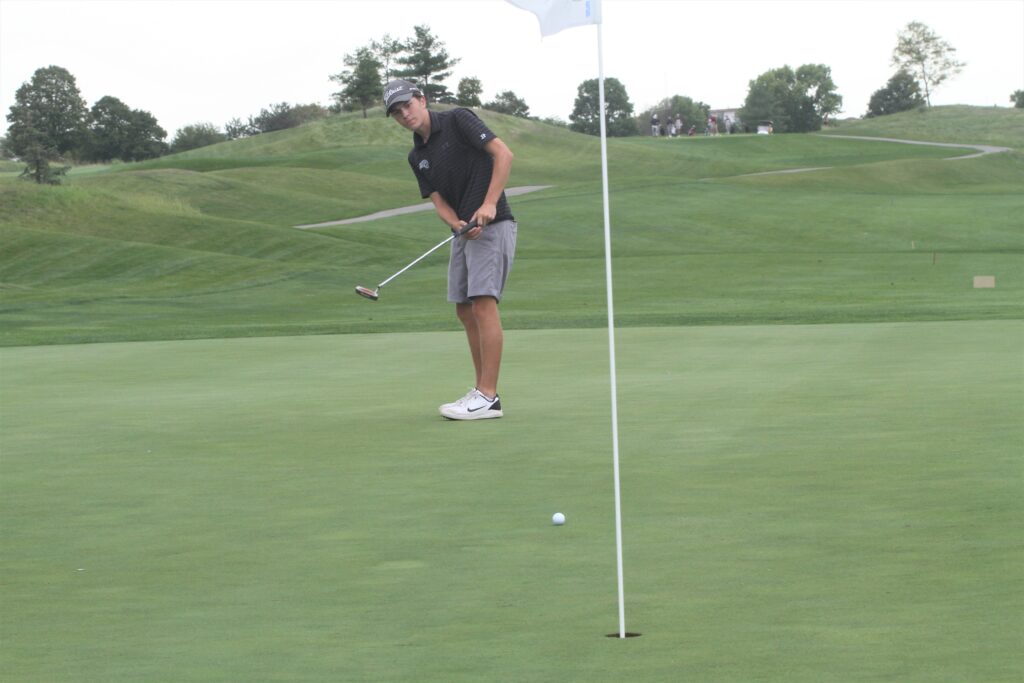 Drew Hensen shot a 37 to lead the Hawks. Evan Chapman had a 38.
Avin Legg fired a 39, Jake O'Brien had a 42, Connor O'Brien carded a 44, and Jonathon Carey added a 45.
"Jacob Adams was out with a wrist injury and Avin played with a skinned-up hand–both from Under the Lights on Monday–and Jake O'Brien has been having back spasms since Sunday so we could use some time to heal and get our top guys healthy and back in action," Weddingfeld said. "Evan really stepped it up today and shot one of his best nine-hole rounds, and Avin and Drew didn't play their best but played solid so I was happy with our scores."
The Hawks will host a conference dual meet against Mason City on Thursday. Both Ankeny and Centennial will compete in the Marshalltown Invitational on Friday.