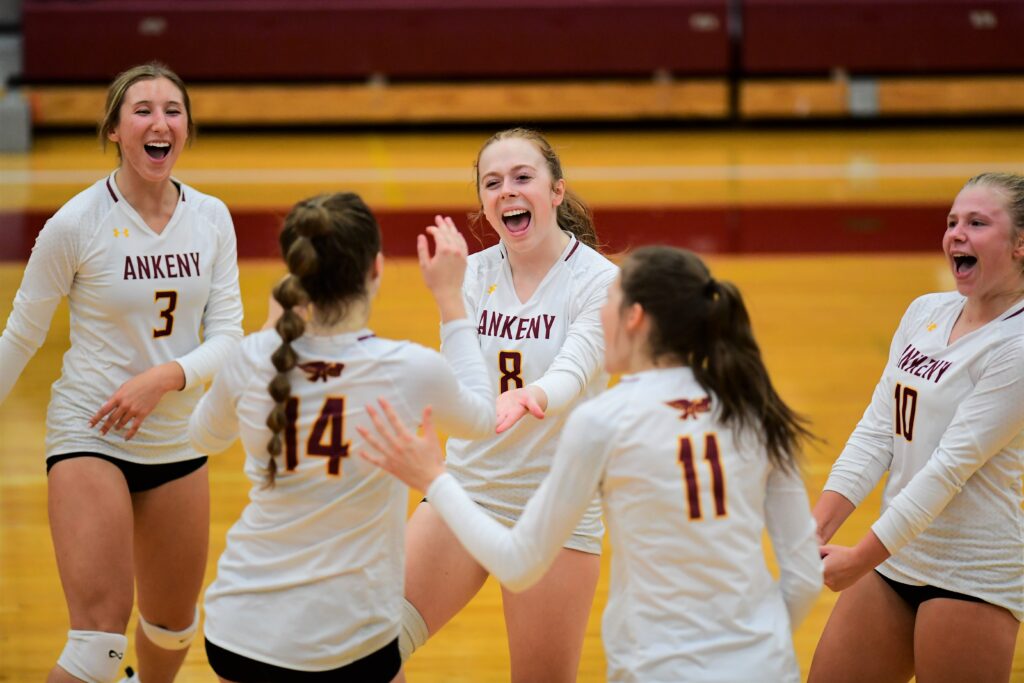 After a difficult stretch of matches, the Ankeny volleyball team needed a breather on Tuesday night.
The top-ranked Hawkettes got one in their home opener.
Ankeny hit .542 on the night and rolled to a 25-10, 25-10, 25-18 victory over Mason City in a CIML Iowa Conference match.
"We were able to rest a few players after playing 12 matches in the last week, and that was nice," said Ankeny coach Dave Whims. "We emptied our bench and let our depth and experience propel us to victory."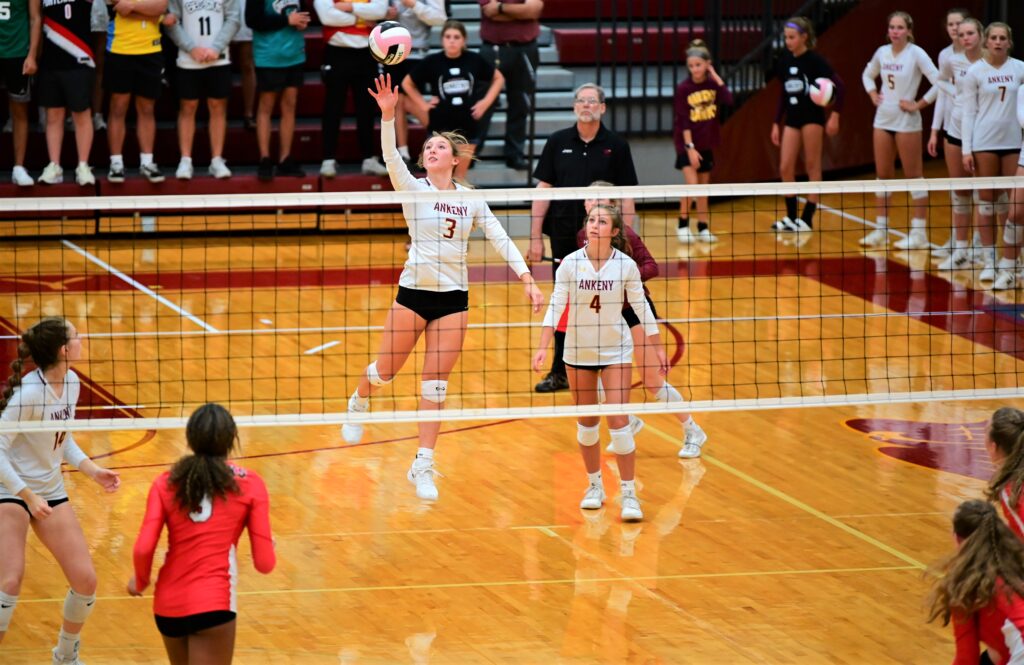 The Hawkettes improved to 2-0 in the conference and 19-3 overall. Mason City, which lost its fifth straight match, dropped to 2-1 and 7-7.
Aowyn Schrader led Ankeny's balanced attack with eight kills. Hannah Baier had seven kills, Ava Reynolds chipped in six, and Olivia Harpenau, Tanith Roush and Parker Olson each added five.
"We had a great opportunity to play many players tonight," Whims said. "We rested Ava after the first set. She has been our go-to player, and it is always good to rest a player you have used a lot."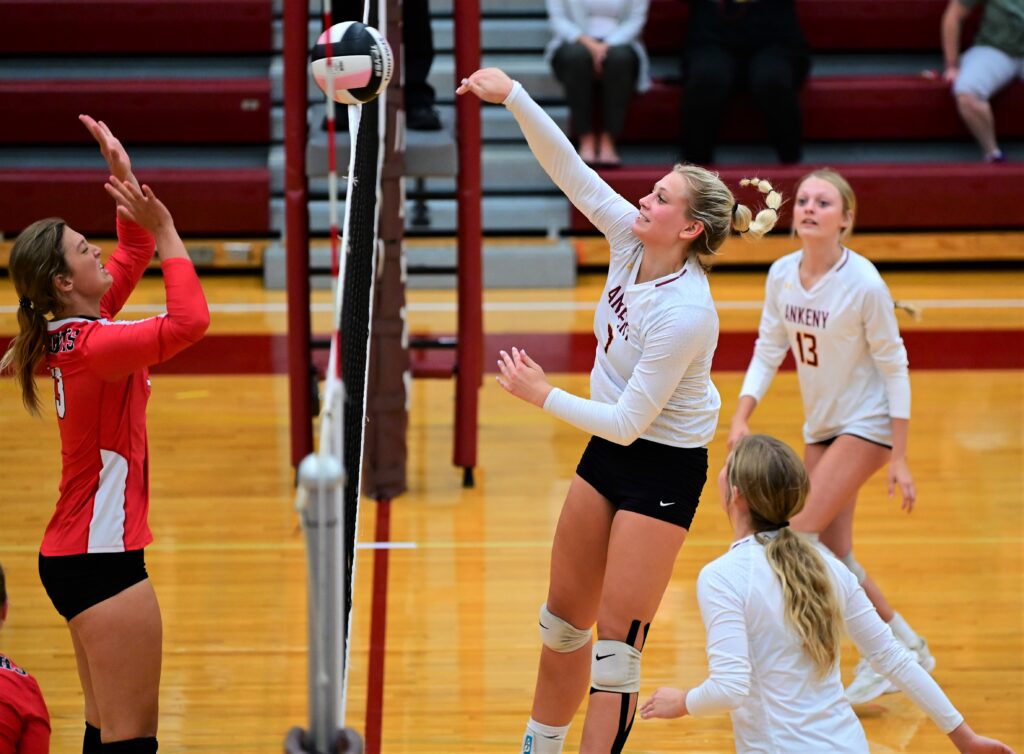 Jesa Wallace dished out 20 assists for the Hawkettes. Adalyn Goodwin added 12.
"We had an opportunity to try some things and play a few players to see how they would do in a real varsity match," Whims said. "Our middles ran some great slides tonight scoring off those plays."
Myra Carlson and Halle Ouellette each completed 10-of-10 serves. Carlson and Lexi Stephens had three aces apiece.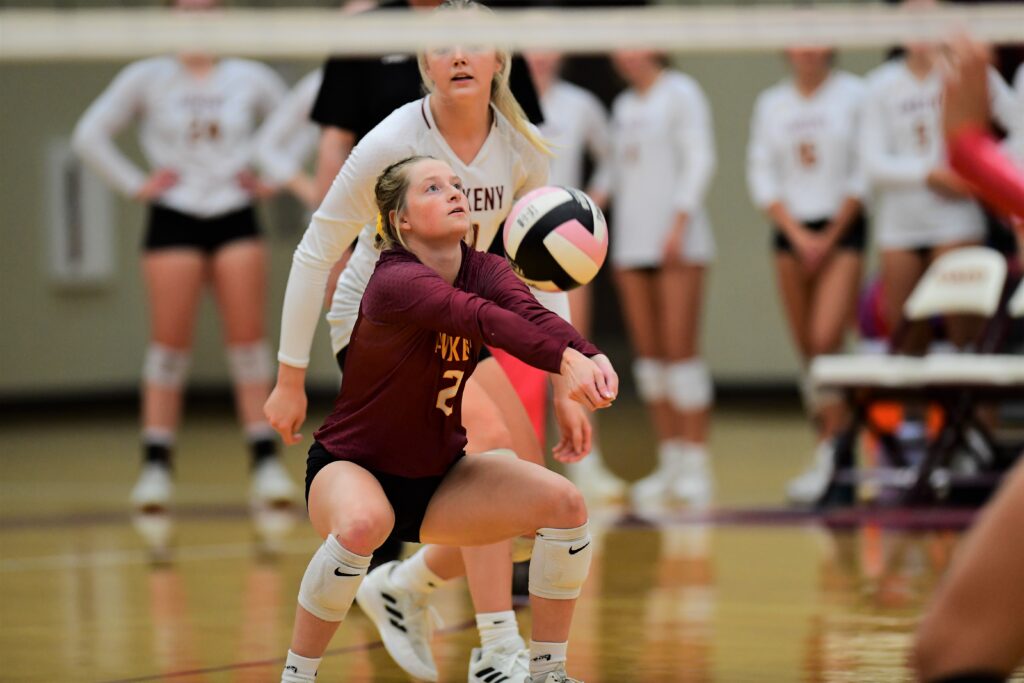 Stephens also led the defense with 10 digs. Maddie Foels added eight.
"Our defensive specialist had some great hustle plays, and that is great to see," Whims said. "That attitude of relentless pursuit is always a crowd pleaser and great to see."
Ankeny will compete in the Waukee Invitational on Saturday.