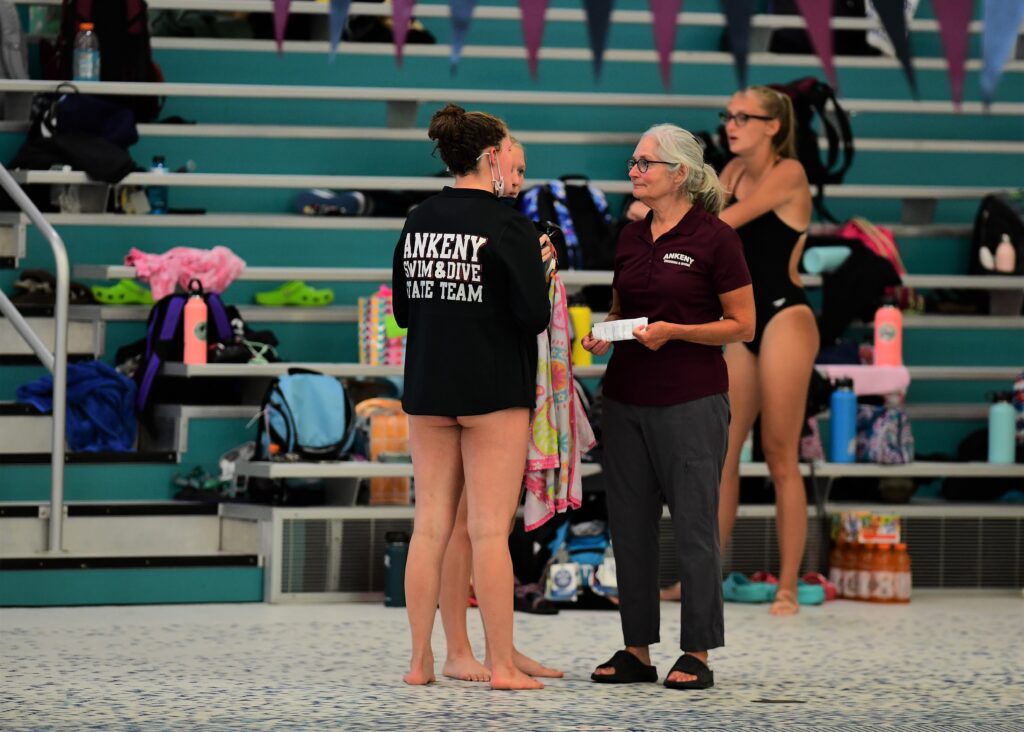 Ankeny swimmer Alexis Henning appears to be rounding into midseason form.
Her teammates aren't looking too bad, either.
Henning won two individual events and also swam on two winning relays to lead the seventh-ranked Hawkettes to a 128-42 victory at Fort Dodge in their CIML Iowa Conference opener on Tuesday.
"The girls had a convincing win," said Ankeny coach Michelle Stout, whose squad is now 3-1 overall. "This is a great pool that once was home to the girls' state meet. Fort Dodge does not have a diving team so the dive team stayed home for a night of training."
Henning won the 50 freestyle in 24.84 seconds. She later captured the 100 backstroke in 58.50.
"Alexis had a great night," Stout said. "She swam a season-best time in the 50 free and swam an automatic state qualifying time in the backstroke. She joins teammate Anja Peck, who qualified earlier this season in the 100 breaststroke."
Henning teamed up with Peck, Caroline Walker and Josie Parton to win the 200 medley relay. The Hawkettes were clocked in 1:53.50.
"That was a season-best time that should move us up significantly in the rankings," Stout said.
Henning later anchored the winning 400 freestyle relay to close out the meet. She teamed up with Gracie Lindaman, Rachel Rolow and Parton to post a time of 3:49.68.
Peck also won two individual events. She took the 200 individual medley in 2:16.66 and the breaststroke in 1:09.28.
Ankeny won all 11 events. Other winners were Sophie Loeffler in the 200 freestyle (2:01.42), Walker in the 100 butterfly (1:02.47), Lindaman in the 100 freestyle (56.39) and Abbi Brown in the 500 freestyle (5:38.09).
"Overall, the team turned in a solid performance, especially considering we had one of our toughest practices of the season Monday night," Stout said.
The Hawkettes will compete in the Iowa City High Invitational on Saturday.