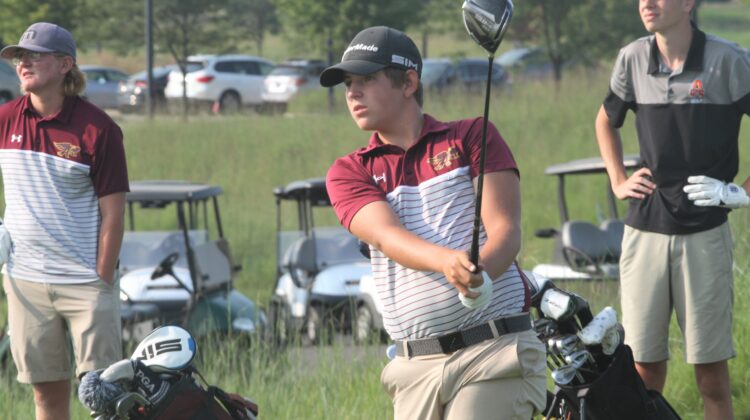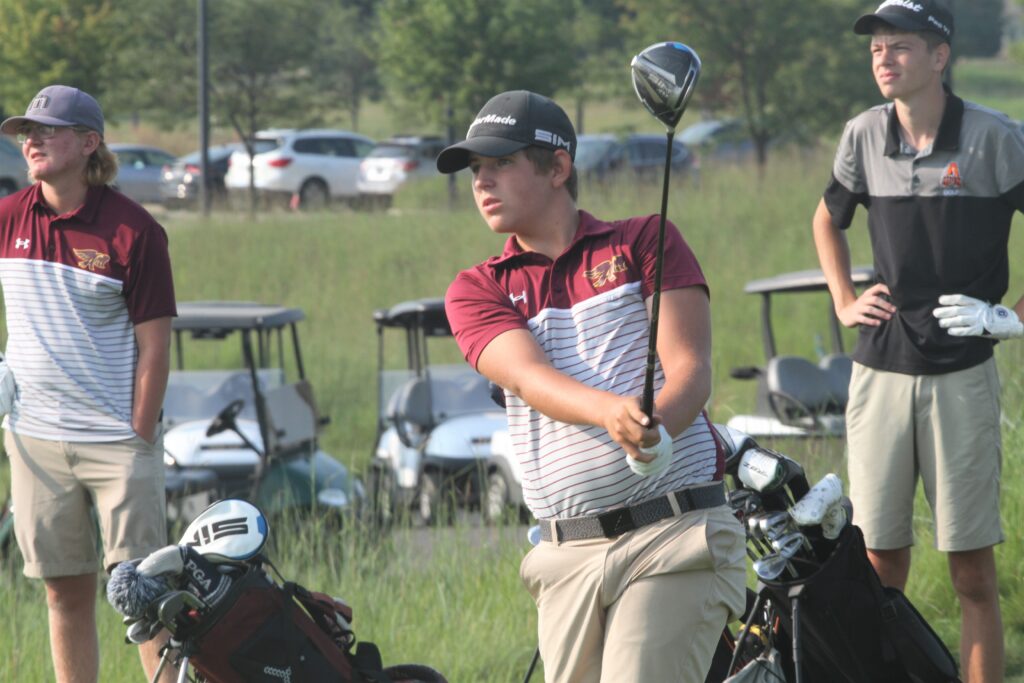 The Ankeny boys' golf team will take some momentum into Friday's Joe August Invitational at the American Legion Golf Course in Marshalltown.
The Hawks posted a 153-174 victory over visiting Mason City in their final CIML Iowa Conference dual meet on Thursday at Otter Creek. They finished with a 3-3 record in the league.
"We got one in the win column, and that always feels good," Ankeny coach Mike Weddingfeld said on the Ankeny Fanatic weekly podcast on Thursday night. "We played pretty well."
Drew Hensen, Avin Legg and Connor O'Brien each carded a 38 to share medalist honors. Evan Chapman and Jake O'Brien each shot a 39, and Sam Parkinson added a 42.
Ankeny will be playing its fourth meet in five days on Friday. Ankeny Centennial will be among the 13 teams in the field.
The seventh-ranked Jaguars are coming off a 145-156 win over their crosstown rival on Tuesday at Otter Creek.
"Centennial shot fantastic the other night," Weddingfeld said. "If they can shoot that for the whole 18-hole round, that's a 290. And that's really tough to beat."