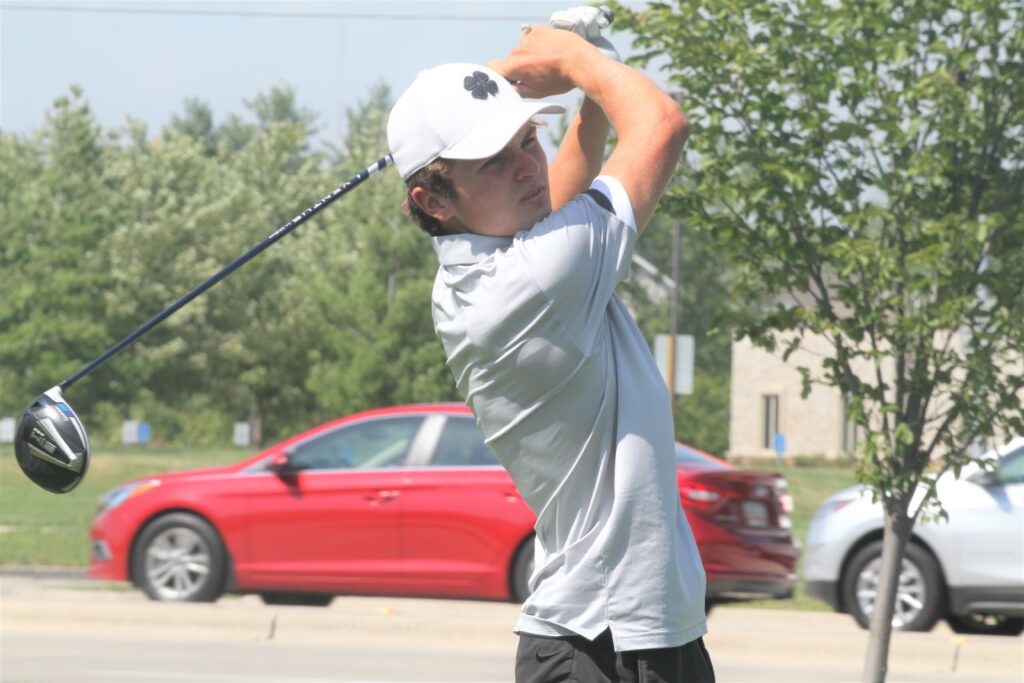 The Ankeny Centennial boys' golf team got a chance to play with one of its district opponents on Friday in the Joe August Invitational at the American Legion Golf Course in Marshalltown.
The seventh-ranked Jaguars were paired with No. 9 Southeast Polk in the 12-team tournament. The Rams shot a 296 to win the team title, while Centennial finished fourth with a 303 total.
No. 15 Indianola placed second with a 301, and No. 10 Marshalltown took third with a 302. The Indians will join Centennial and Southeast Polk in the district meet on Oct. 5 at Veenker Golf Course in Ames.
"Southeast Polk and Indianola played very well and were able to close out their rounds, and you can see by the leaderboard that it paid off for them," said Centennial coach Rick Fee. "We did have four players finish high enough to win awards, but scores were higher than we all expected."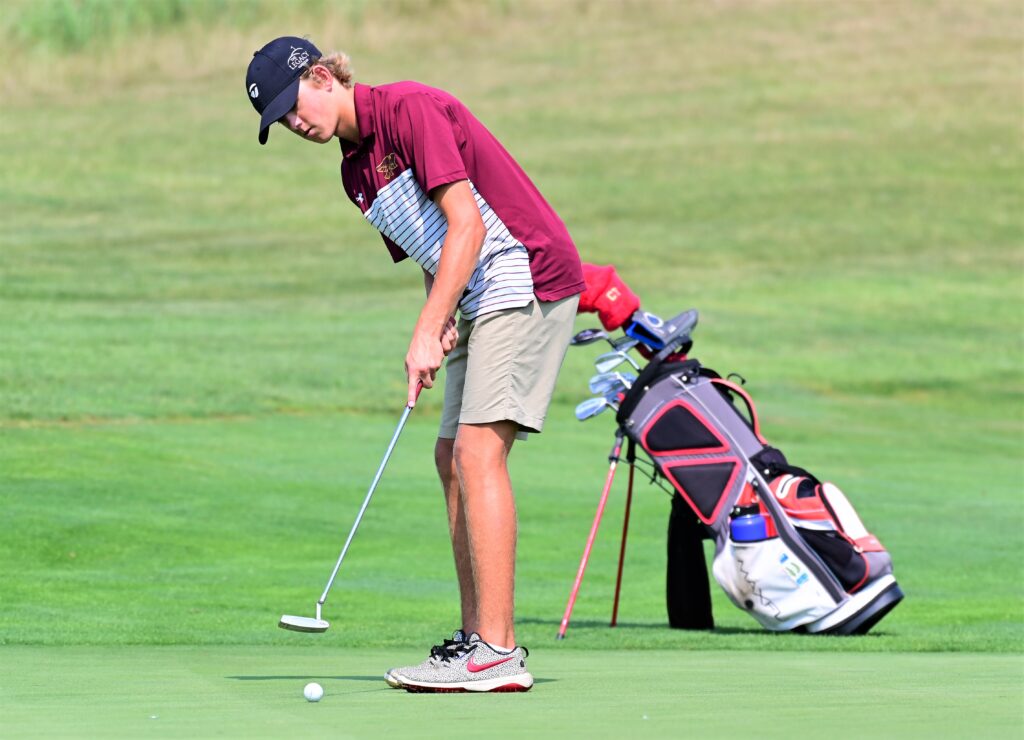 Ankeny also competed in Friday's tournament. It was the fourth meet in five days for the Hawks, who placed sixth with a 321 total.
"None of the kids had ever played the Legion so it was a first for all six," said Ankeny coach Mike Weddingfeld. "It doesn't look like a difficult course, but we seemed to have a little trouble hitting greens and putting."
Cooper Hanson of Southeast Polk carded an even-par 70 to earn medalist honors. Cale Leonard of Ottumwa was the runner-up with a 71.
Centennial's Jack Winkel fired a 73 to place fourth. He had an even-par 35 on the back nine, including a birdie on the par-5, No. 12 hole.
Caden Kelling placed 14th for the Jaguars with a 76. Kellen Welsch and Ben Meier each shot a 77, placing 15th and 16th, respectively.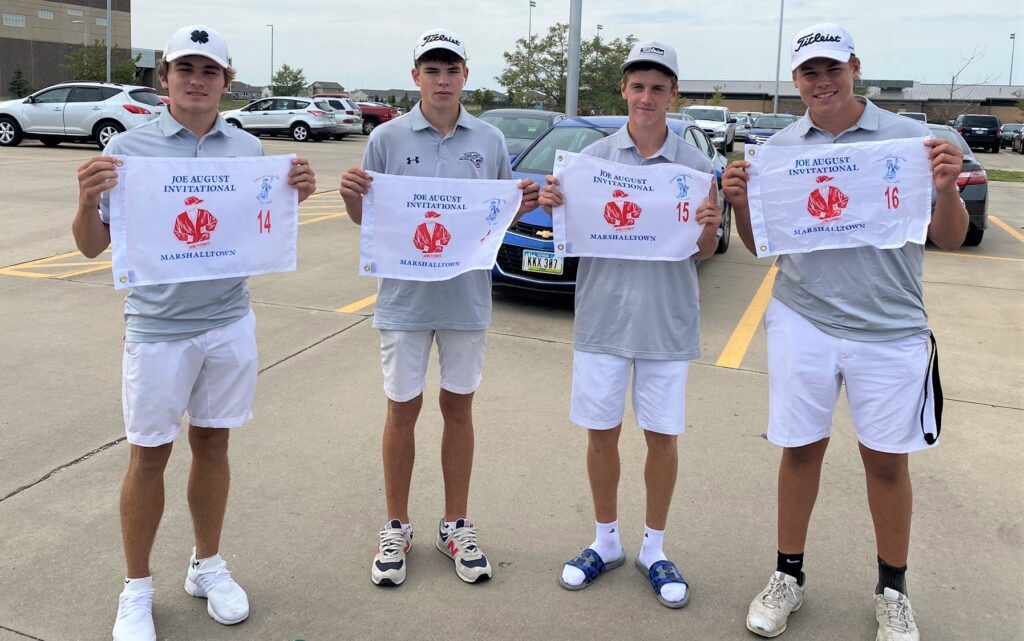 Lawson Hachmeister carded a 78. Ethan King added a 79, giving Centennial six scores in the 70s.
"The boys struggled to finish the round today," Fee said. "For 15 holes we were winning the tournament and in three holes we dropped to fourth place. It goes back to what we keep taking about when it comes to finishing out our rounds. We have got to figure out how to change this because the farther we get into the postseason the more this will come back to bite us in the butts."
Drew Hensen led the Hawks with a 78. Avin Legg shot a 79, Sam Parkinson had an 80, Jake O'Brien fired an 84, Connor O'Brien carded an 86, and Evan Chapman had a 90.
"I think it was a long week, and it will be good to have a couple days off this weekend and then right back at it on Monday (at the Indianola Invitational)," Weddingfeld said.