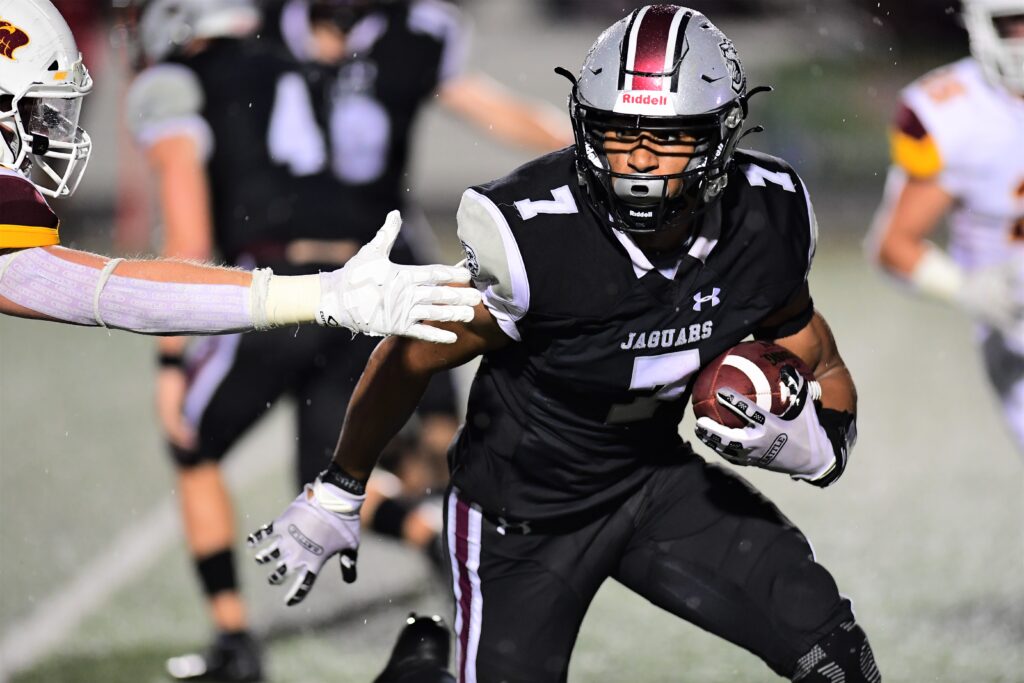 The Ankeny Centennial football team got off to a slow start Friday and never recovered.
Seventh-ranked Cedar Falls scored on a halfback pass on its first play from scrimmage, built a 22-0 halftime lead and went on to defeat the No. 9 Jaguars, 28-14, in the first-ever meeting between the two schools at the UNI-Dome.
"The second half we played a lot better, but it was just too little and too late," said Centennial co-head coach Ryan Pezzetti, whose team is now 2-2 on the season. "They're a quality football team. Physically, they came ready to play and it took us awhile to get going."
Jake Hulstein booted a 31-yard field goal to give Cedar Falls (3-1) a 25-0 lead before Centennial finally got on the board late in the third quarter, when Beau Gerke picked off a pass and returned it 16 yards to the end zone.
"We had a nice drive going and threw an interception inside the 20," Pezzetti said. "But a couple players later we got the pick-six, so we had some momentum going."
After Hulstein kicked a 42-yard field goal to make it 28-7, the Jaguars answered with a drive that resulted in a 4-yard touchdown run by Trey Porter with 5 minutes 17 seconds left.
However, the Tigers recovered the ensuing onside kick and were able to run out the clock.
"When you play in the UNI-Dome and you play a team like Cedar Falls that we've never played before, we knew it was going to be tough," Pezzetti said. "And obviously it was."
Cedar Falls took an early 6-0 lead when Jacob Kieler fired a halfback pass to a wide-open Trey Campbell for a 48-yard touchdown. The PAT attempt failed.
The Tigers won the battle of field position throughout the first half. They allowed just 10 snaps and 3 total yards in the first quarter while recording two sacks and another tackle for loss.
Cedar Falls' Parker Wolfe closed out the quarter by blocking a punt out of the end zone for a safety.
"I really thought the defense set the tone," Tigers coach Brad Remmert told the Waterloo Courier. "They played really well for a majority of the game, and they gave us good field position."
Cedar Falls added short touchdown runs by quarterback Hunter Jacobson and running back Jordan Hoeppner in the second quarter. The Tigers outgained Centennial, 191-55, in the first half.
"We didn't underestimate them at all," Cedar Falls defensive end Drew Campbell told the Courier. "They're a great team over there–we watched them on film all week. We just got ready. We got prepared."
Quarterback Peyton Goode provided most of Centennial's offense, rushing for 71 yards on 19 carries. He completed 6-of-12 passes for 39 yards, but was intercepted twice.