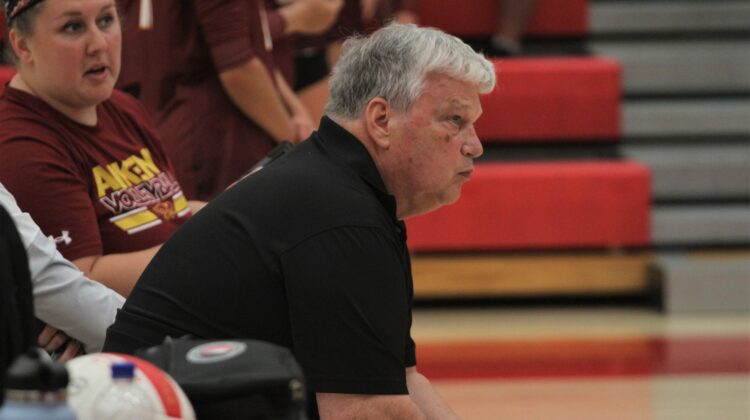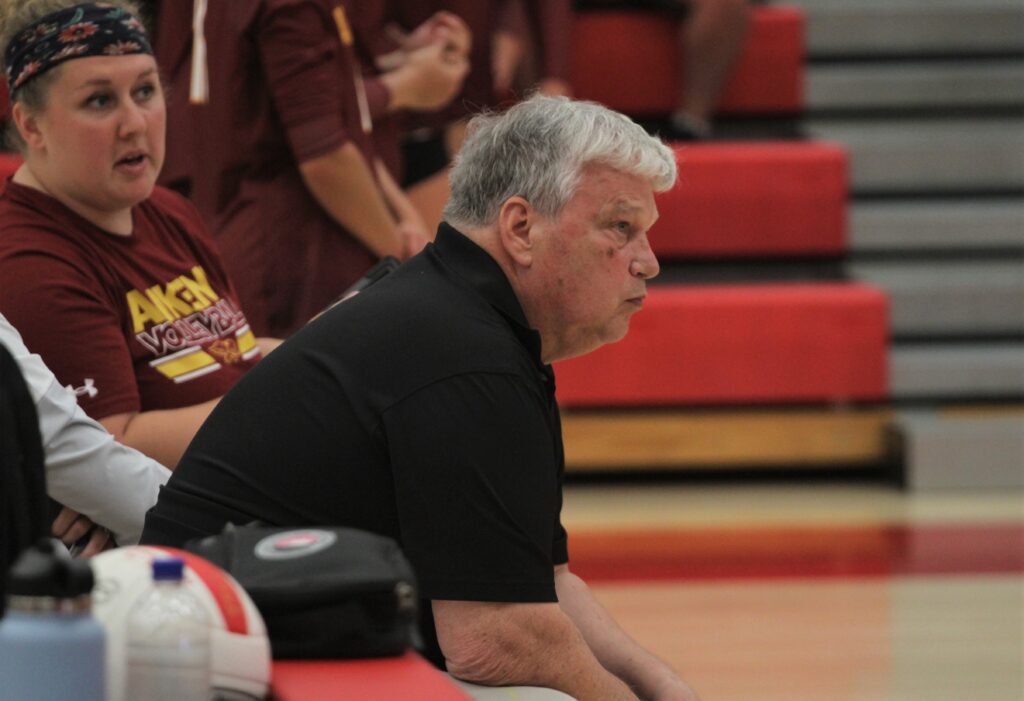 The Ankeny volleyball team was not at full strength on Saturday.
The Hawkettes competed at the Waukee Invitational without head coach Dave Whims, who stayed at home due to an illness.
"It's the first time I have missed a scheduled volleyball match in 40 years," said Whims.
Assistant coach Sam Sheldon took over and guided Ankeny to a 4-1 record on the day. The second-ranked Hawkettes are now 23-4 on the season.
Ankeny won three of its four matches during pool play before defeating Indianola, 25-18, 25-11, in a battle for third place. The Indians (10-8) are ranked 13th in Class 4A.
"We were able to rebound against Indianola and cap off the day with a victory," Sheldon said. "We hit .393 as a team and earned 31 of the possible 50 points in the two-set match."
Aowyn Schrader had eight kills in the win. Ava Reynolds chipped in seven, while Hannah Baier and Myra Carlson each added four.
Lexi Stephens racked up eight digs. Maddie Foels had two of the team's four aces.
The Hawkettes opened the tournament with three consecutive victories before falling to No. 6 Urbandale, 21-15, 21-11, in their final match of pool play. The J-Hawks, who avenged a loss to Ankeny on Sept. 9, went on to lose to No. 3 Pleasant Valley in the championship match.
"We committed too many unforced errors in crucial moments and struggled to side them out efficiently," Sheldon said. "We were very focused on Sergeant Bluff-Luton and so to reset that focus onto Urbandale proved to be a challenge that we struggled to overcome. Some of our connections were off and we didn't play as a team. Now we are focused on how we respond. This is where we get better and continue to improve as a team. The goal is to be playing our best volleyball deep into the postseason."
Ankeny swept its first three opponents. The Hawkettes opened with a 21-8, 25-23 victory over No. 13 Waukee Northwest (9-10), defeating the Wolves for the second time this season.
Schrader led the way with eight kills. Reynolds had six kills and 10 digs, and Olivia Harpenau contributed six kills as Ankeny hit .415 as a team.
"We had strong serving and a solid attack that gave us a convincing victory in the first set," Sheldon said. "In the second set, we made some unforced errors and let them back into it. The girls showed a lot of mental toughness in the end and battled to take the set."
Ankeny followed with a 21-10, 21-11 triumph over Des Moines Lincoln (2-9). Schrader pounded 12 of the team's 23 kills, while Foels, Stephens and Jesa Wallace each had a pair of aces.
The Hawkettes then posted a 21-15, 21-17 win over Sergeant Bluff-Luton (9-3), the No. 6 team in Class 3A. Reynolds had nine kills in the win, while Schrader added eight.
Reynolds and Foels each had 12 of the team's 45 digs. Stephens chipped in eight, and Adalyn Goodwin added five.
"We played together in that match," Sheldon said. "We came out with a plan and executed very well. When we weren't able to get a kill, we were pushing them out of system and forcing a free ball which allowed another teammate to terminate. Our defense was scrappy, and our hitters did a great job hitting with intelligence when we were out of system. It was a team effort.
"I was really proud of how we played," she added.
Ankeny will return to Waukee on Tuesday for a rematch against Northwest in a CIML Iowa Conference match.