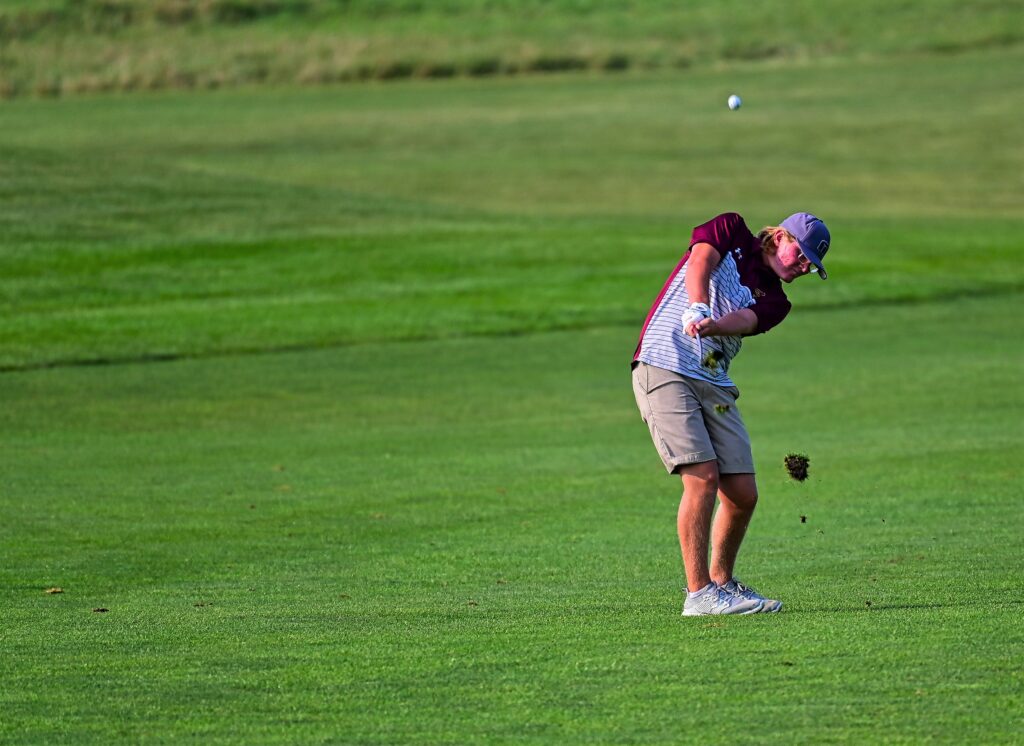 Monday's Indianola Invitational at the Indianola Country Club came down to a battle between two of the hottest boys' golf teams in Class 4A.
Fifteenth-ranked Indianola won the meet on its home course, shooting a 299. No. 9 Southeast Polk was second in the seven-team field with a 302.
"Southeast Polk and Indianola are really good teams, and they keep proving that by shooting low scores," said Ankeny coach Mike Weddingfeld, whose squad had won the tournament in each of the previous three seasons. "We just aren't quite there yet, but if we keep working hard we should be able to keep lowering our team score."
Fortunately for Weddingfeld, his team won't have to beat Indianola or Southeast Polk to advance to the state meet. Both of those squads have been assigned to the district meet at Veenker Golf Course, where Ankeny Centennial will also compete.
But one of the teams that Ankeny will have to beat, Sioux City East, also played in Monday's tournament. The Hawks and Black Raiders will both compete in the district meet on Oct. 5 at Whispering Creek Golf Club in Sioux City.
Ankeny placed third on Monday with a 314 total, edging Sioux City East by two strokes.
"The boys played well today," said Weddingfeld, whose team is ranked 22nd in Class 4A, four spots behind the Black Raiders. "We still had some bad holes, but we battled and kept them to a minimum."
Indianola's Preston Bily carded a 1-under-par 70 to earn medalist honors. Teammate Jackson Overton was the runner-up with a 71.
The Hawks were led by Drew Hensen, who placed fourth with a 73. He overcame a triple bogey on the par-4, No. 10 hole to shoot a 1-under 34 on the back nine.
"He has the capability of making birdies, and he did just that on his second nine holes," Weddingfeld said.
Ankeny's Avin Legg placed 12th with a 78. Connor O'Brien fired an 80, Sam Parkinson had an 83, Jake O'Brien shot an 84, and Evan Chapman added an 88.
"Avin played a solid round to get his score back in the 70s," Weddingfeld said. "Connor stepped up as the No. 6 man and shot an 80 and Sam was close behind, so we are very close to getting a few more scores in the 70s."