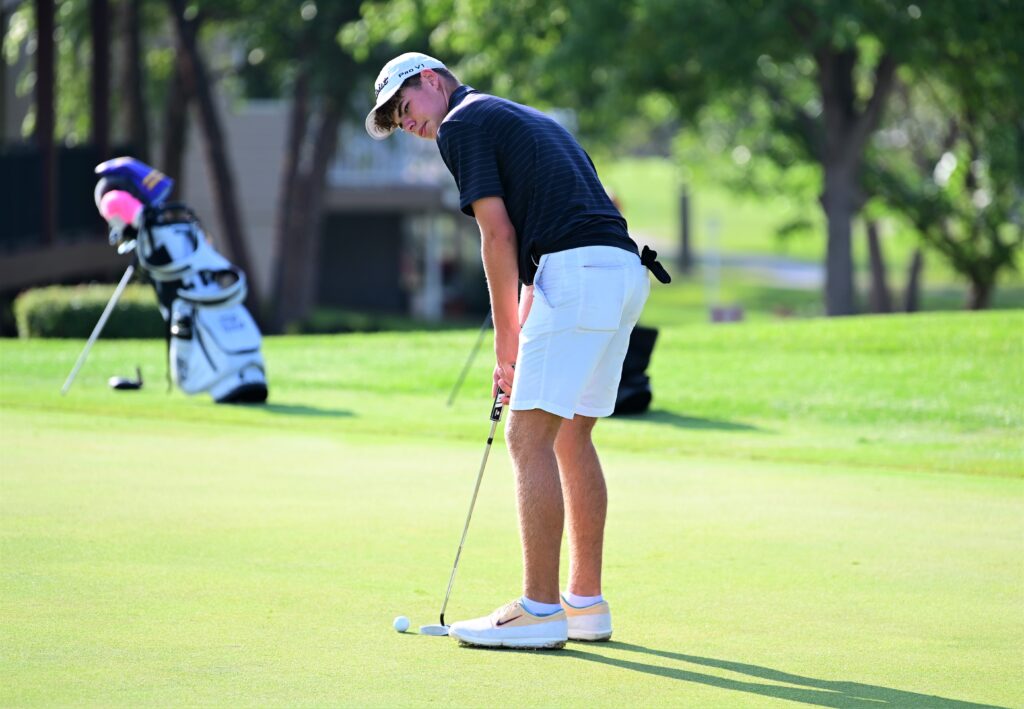 There are some bigger goals out there for the Ankeny Centennial boys' golf team.
Nevertheless, the seventh-ranked Jaguars accomplished one of their goals with a 143-165 victory over host Mason City on Tuesday at Highland Park Golf Course.
The win allowed Centennial to capture the CIML Iowa Conference dual-meet title with a perfect 6-0 record. Only two of the Jaguars' victories came by fewer than 10 strokes.
"The boys did a great job today," said Centennial coach Rick Fee. "The wind was blowing and although the course is not long there are a number of tight shots you have to make. Anytime you can post a sub-145 score for nine holes is a great day!"
Jack Winkel carded a 33 to lead the Jaguars, despite barely missing a putt on his final hole for a 32. He earned medalist honors for the third time this season and was the squad's top scorer for the seventh time in 10 meets.
Teammate Lawson Hachmeister was the runner-up with a 34.
"Hachmeister and Winkel played together and really took charge of the team scoring today," Fee said.
Ethan King shot a 37 for the Jaguars. Kellen Welsch fired a 39, Caden Kelling had a 41, and Ben Meier added a 42.
"Ethan (double bogeyed) his first hole of the day and was able to rebound and finish at 1-over-par," Fee said. "The boys battled, and we were able to finish the conference duals undefeated. I was very pleased we were able to get that done! It's been a long time since we did that, if ever."
Centennial will compete in the Southeast Polk Invitational on Wednesday at Copper Creek. Ankeny will also be in the field.
"We are all looking forward to the meet," Fee said. "We get to see three or four of the other teams fighting for spots at our district site."