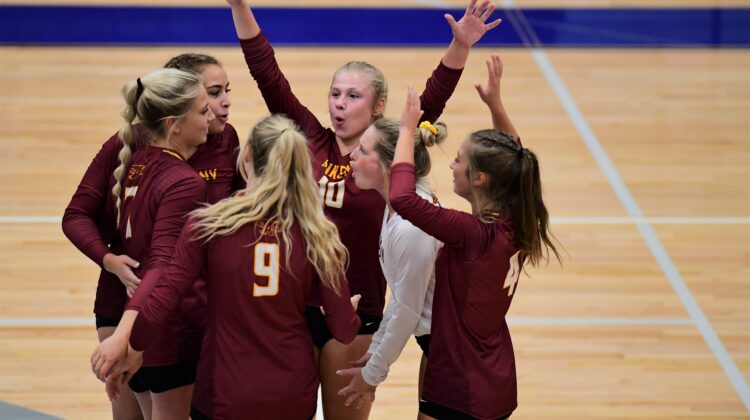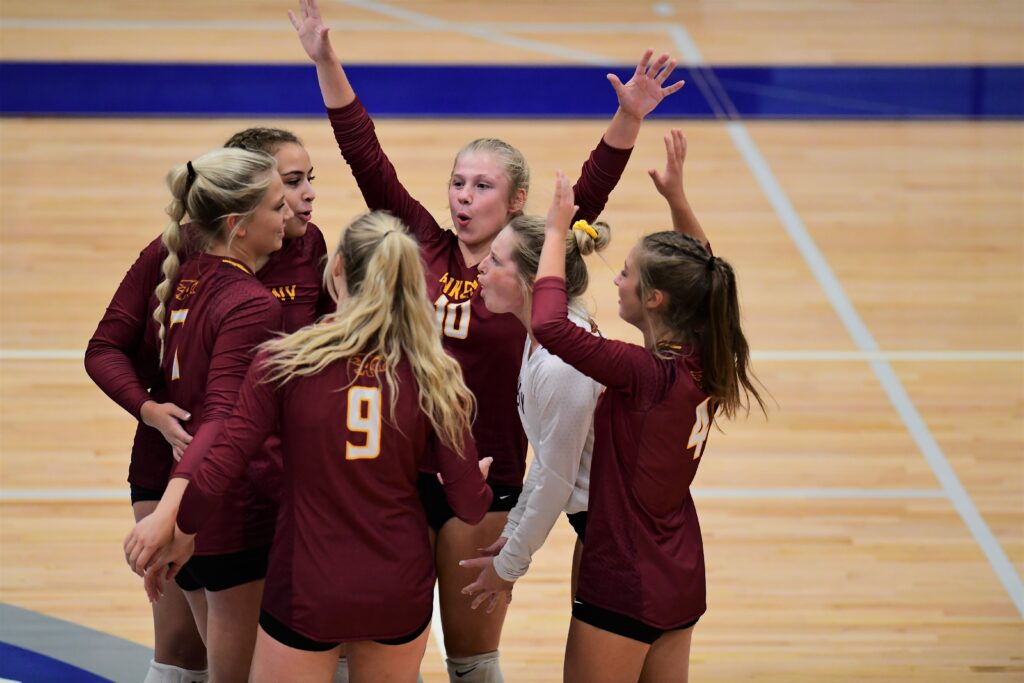 The Ankeny volleyball team is hoping to get healthy before Tuesday's showdown against crosstown rival Ankeny Centennial.
The second-ranked Hawkettes posted a 25-14, 25-20, 25-16 victory at No. 13 Waukee Northwest on Tuesday, despite battling some illnesses.
"Dealing with fall colds, flus and other things we were a little sluggish," said Ankeny coach Dave Whims. "Myra (Carlson) and Maddie (Foels) missed practice on Monday, but returned to play (in the match). It took them a little time to get back in the flow.
"There are a few more (players) feeling low. It is something we go through every fall. Even I got it this year–missing two practices and a weekend tourney. I think if we get some rest and sleep and proper nutrition we will be OK," he added.
Ankeny defeated the Wolves for the third time this season. The Hawkettes improved to 3-0 in the CIML Iowa Conference and 24-4 overall, while Northwest's records dropped to 2-1 and 9-12.
"We got off to a sluggish start in sets one and two, but managed to pull things together and got better as the night went on," Whims said.
Ava Reynolds had 17 kills and hit .586 to lead Ankeny, committing no hitting errors in 29 total attacks. Aowyn Schrader added nine kills as the Hawkettes hit .414 overall.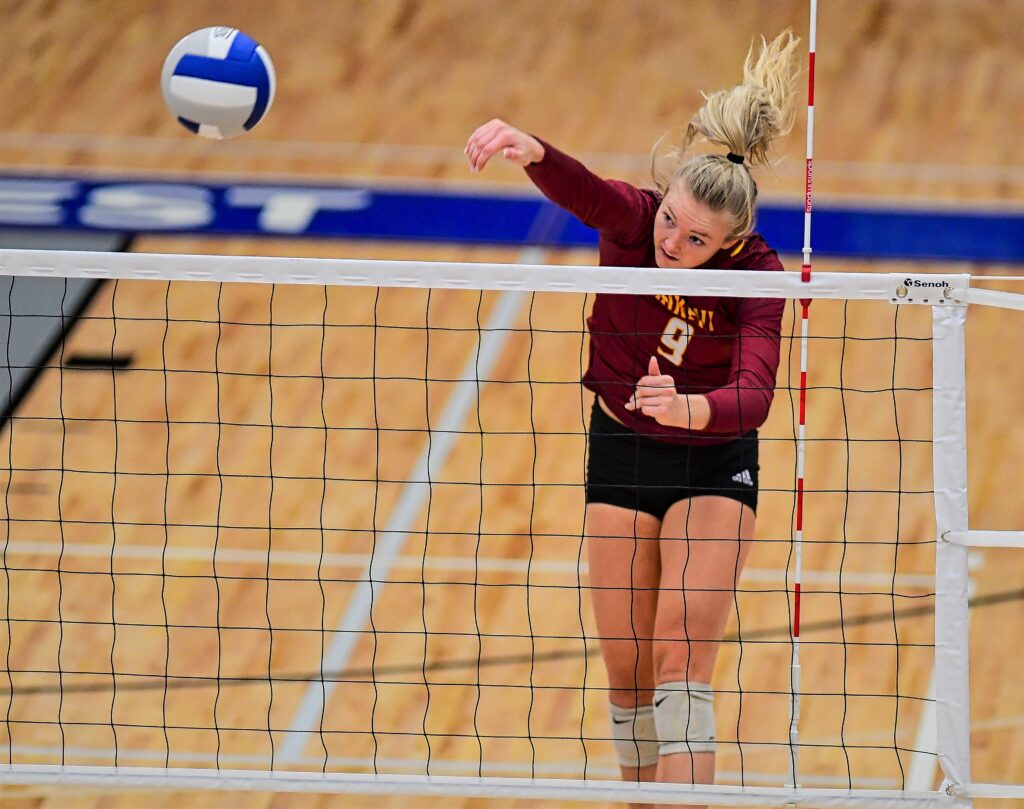 Jesa Wallace dished out 20 assists and also had two blocks. Adalyn Goodwin chipped in 12 assists.
Halle Ouellette completed 19-of-21 serves. Ouellette and Reynolds also had six digs, while Lexi Stephens contributed five.
Five different players, including Carlson, had a pair of aces.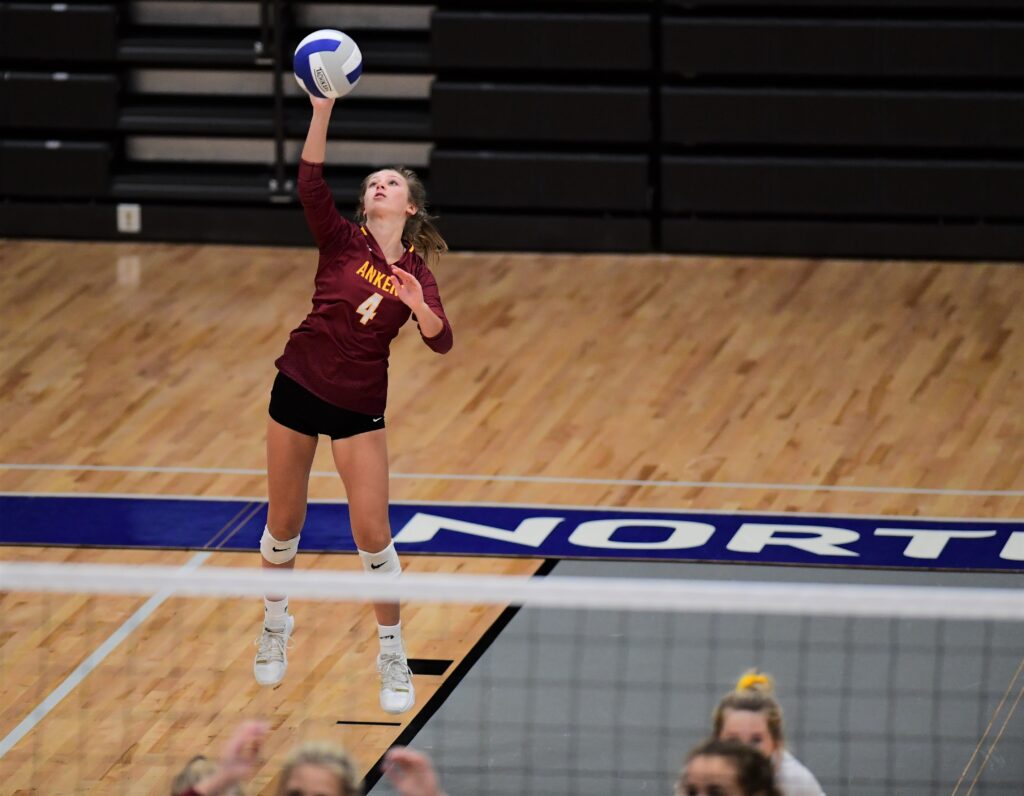 "Strong serving and great placement attacks by our front row propelled us to the win," Whims said. "We are getting better, smarter and giving more effort, which is great to see as we move toward the latter part of the season. We need to continue to work on the offense, and these three days of practice (before Saturday's Boone Invitational) will allow us to get that accomplished."
Whims adjusted his lineup during the second set of Tuesday's match.
"We wanted to see how a few things we have been thinking about would look in real competition," he said. "Again, we made some adjustments and finished the set strong. In set three we went back to our normal rotation and looked a lot sharper."
Ankeny will play six opponents in Saturday's round-robin tournament, including Waverly-Shell Rock, the No. 8 team in Class 4A.