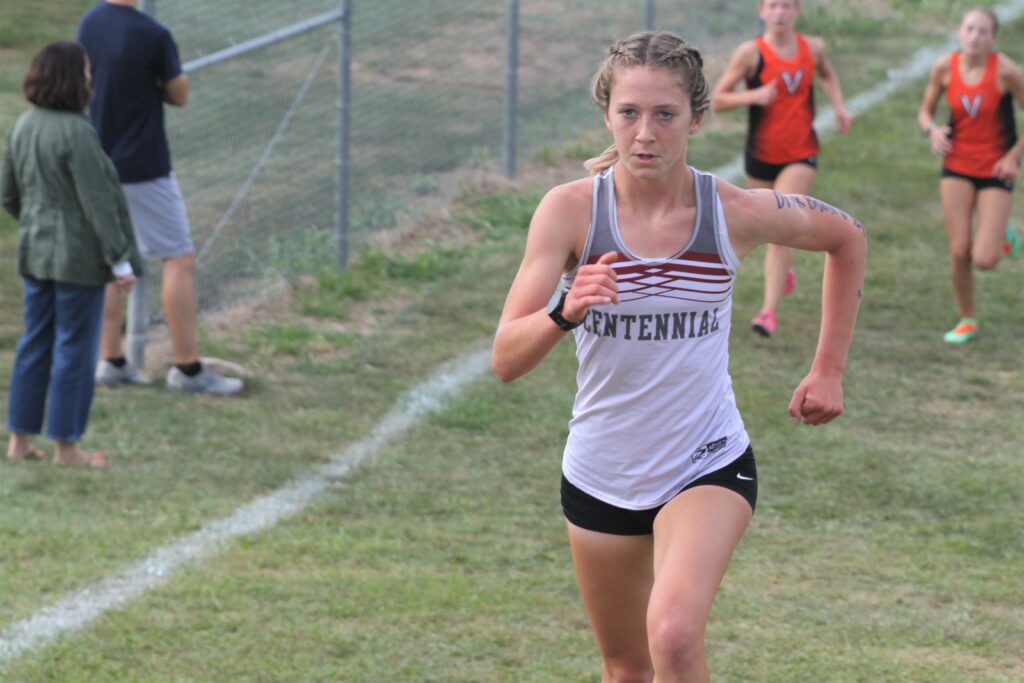 There's about five weeks left in the high school cross country season.
Thursday's Indianola Invitational at Pickard Park showed that the Ankeny Centennial girls' team is making a lot of progress.
The Centennial boys' squad, meanwhile, still has some ground to make up–despite a runner-up finish in the 10-team field.
In the girls' race, the ninth-ranked Jaguars placed third among seven teams with 66 points. But they finished within striking distance of two of the state's top squads.
No. 1 Des Moines Roosevelt won the meet with 51 points, edging No. 4 Ames by a single point. The Roughriders placed four runners in the top six, allowing them to overcome a 35th-place finish by their No. 5 runner.
"I've always enjoyed escaping suburbia to run at the beautiful Pickard Park," said Centennial girls' coach Eric Cogdill. "We make a point to have our girls pause what they are doing to enjoy their surroundings. That pause provides for a moment to clear one's thoughts before taking on a very challenging course."
There wasn't much of a gap between Ames and Centennial. Two of the Little Cyclones' runners finished one spot ahead of a Centennial runner, and an Ames pack of three runners finished about 12 seconds ahead of a Jaguars' trio.
Roosevelt's Abi Hahn won the 5k race in a time of 18:55. She finished 12 seconds ahead of Ames' Claire Helmers.
Rondi Quass led Centennial with a third-place finish. She was clocked in 19:51.
"At least two top 20 state ranked individuals had to walk during the meet," Cogdill said. "How challenging was the course? We've had 18 different Jaguars run under 20 minutes in their careers, yet Rondi became the first to do so at Indianola. Clearly, she had another great race. This came despite battling some stomach discomfort during the race and being in a heavy block of training right now."
Tillie Smith and Bella Hodges both posted a time of 20:45, placing 14th and 15th, respectively. Anja Peck was right behind them, finishing 16th in 20:51.
Anika Mohrhauser was the Jaguars' fifth scoring runner, taking 18th in 20:56. Kendall Jorgensen was 25th in 21:41, and Lauren Reimer finished 32nd in 22:04.
"For the third time in four meets, our No. 2 through 5 pack ran within 11 seconds of each other," Cogdill said. "Tillie, Bella and Anja finished directly behind the 30th-ranked individual in the state with Anika right behind that. That tight gap was the difference-maker for us being able to finish ahead of No. 7-ranked Dowling Catholic. Dowling had gotten us two weeks ago at the Marshalltown meet when our gap was 33 seconds."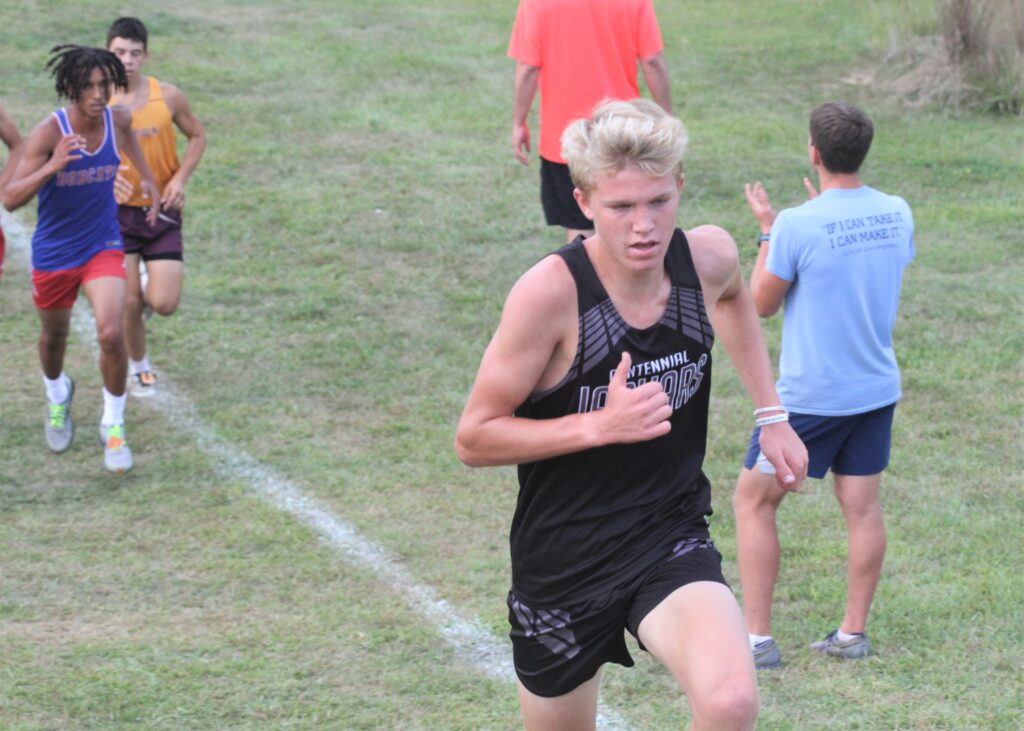 No. 13 Urbandale captured the boys' crown with 44 points. No. 10 Centennial finished with 71 points.
"The team competed well," said Centennial boys' coach Chad Fickbohm. "Everyone is focused on continuing to improve."
Carson Owens of Southeast Polk won the race in 16:37. Logan Hoger of Indianola was the runner-up in 17:03.
Centennial placed three runners in the top seven. Cooper Majors took fourth in 17:08, Karsten Peters was fifth in 17:10, and Tyler Schermerhorn finished seventh in 17:14.
Schermerhorn's brother, AJ, placed 21st in 18:23. AJ has been running with the Jaguars' lead pack most of the season, but dropped off the pace on Thursday.
Parker Lundberg was the fifth scoring runner, placing 34th in 18:42. Noah Segar was 40th in 19:02, and Carter Lust finished 46th in 19:58.
"The top three remain consistent and finished the race strong," Fickbohm said. "We have to get everyone healthy in the next few weeks."