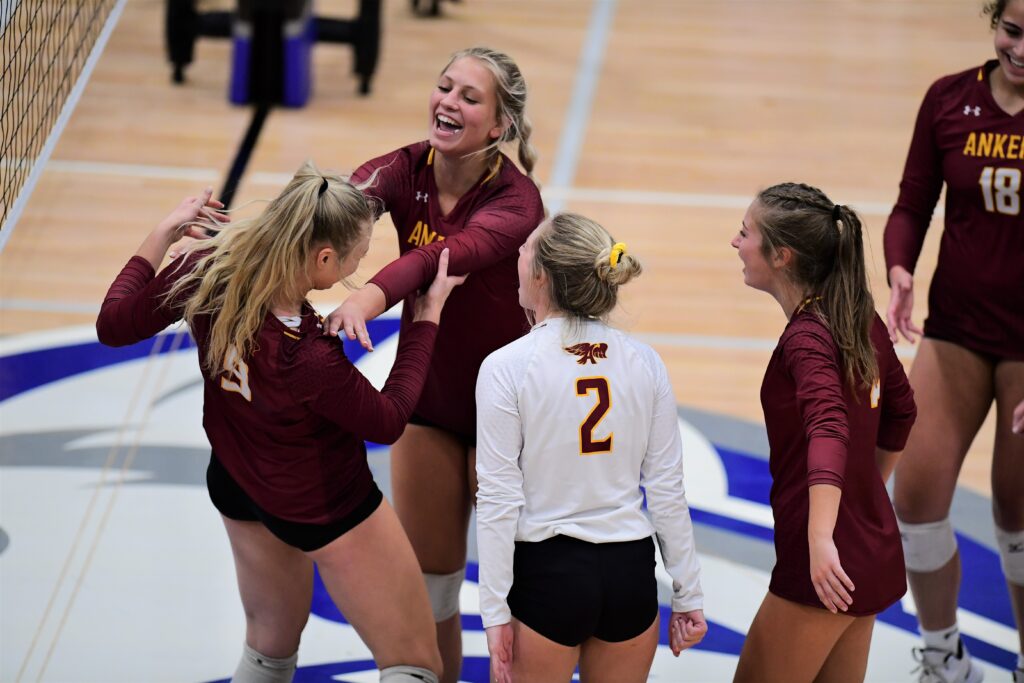 Dropping only one set along the way, the Ankeny volleyball team captured the championship of the Boone Invitational on Saturday.
The third-ranked Hawkettes won all six of their matches in the round-robin tournament. They raised their record to 30-4 on the season.
Ankeny also won the Boone Invitational in 2018 and 2019. The tournament was not held last year due to COVID-19.
"We got plenty of playing time and opportunities to work on our offensive sets," said Ankeny coach Dave Whims. "We mainly focused on our play and improving on things we wanted to."
Ankeny's closest match came against the same team that it defeated to win the title in 2018-19, Waverly-Shell Rock–the No. 7 squad in Class 4A. The Hawkettes won the match, 21-14, 16-21, 15-10.
The Go-Hawks dropped to 21-5.
"Waverly always has a good team, and they took a set from us," Whims said. "We committed too many unforced errors in set two, but we regrouped and pushed ahead to win the third set."
Ava Reynolds pounded 14 kills in the win. Aowyn Schrader had five kills and four blocks, while Olivia Harpenau also had five kills.
Jesa Wallace dished out 17 assists for the Hawkettes. Adalyn Goodwin added 12.
Lexi Stephens racked up 13 digs. She also completed all 13 of her serves and had one ace.
Ankeny swept its other five opponents in straight sets. The Hawkettes defeated Ames (21-12, 21-18), Forest City (21-16, 21-18), Clarion-Goldfield-Dows (21-13, 21-9), Algona (21-7, 21-8) and Boone (21-5, 21-7).
"Overall, it was a good weekend. We were very dominant over most teams," Whims said. "We were pushed by Forest City as we had to come from behind to win in set two.
"Hopefully, this was a good tuneup for our Tuesday match with Ankeny Centennial," he added.