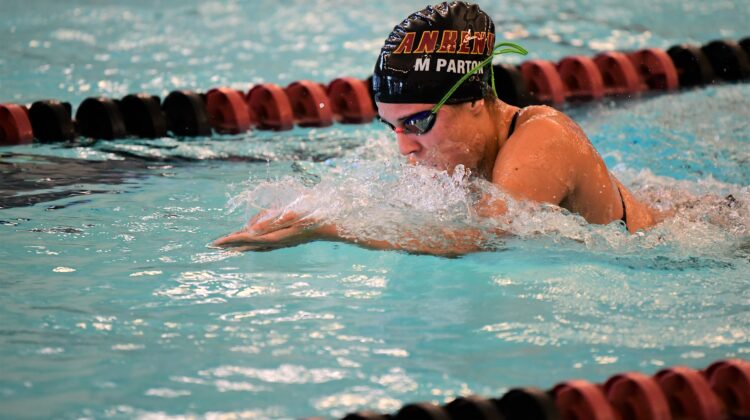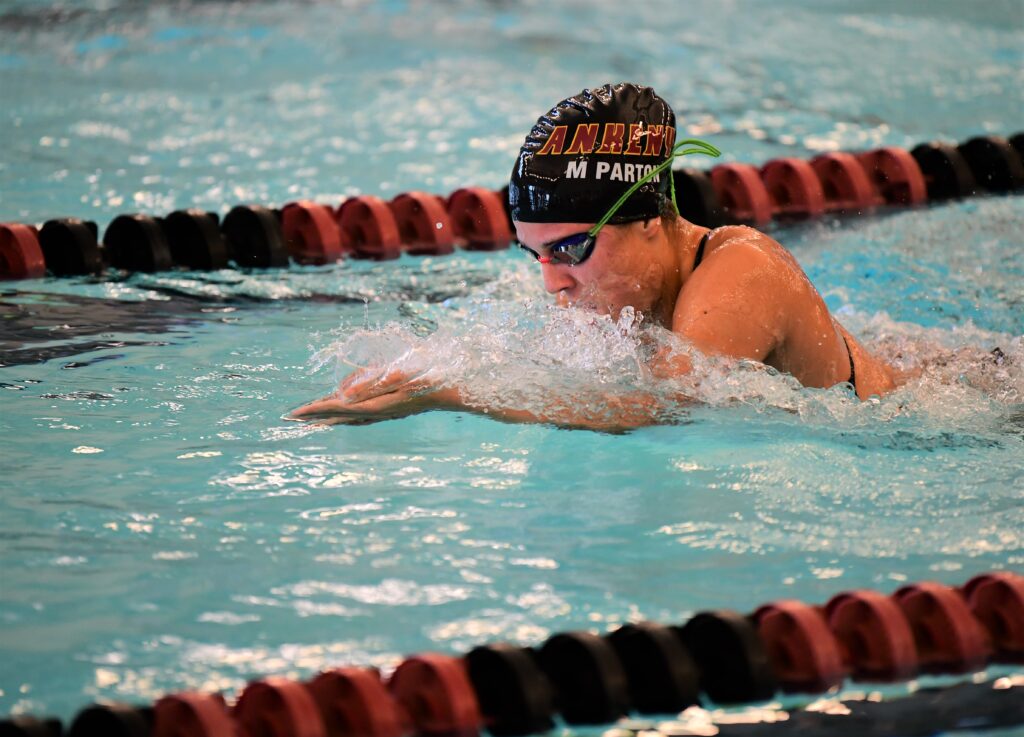 Ankeny girls' swimming coach Michelle Stout is never going to forget this year's senior class.
The 14 seniors were recognized on Tuesday during the Hawkettes' 131-54 victory over visiting Mason City at Trail Point Aquatics Center.
"This is one of the largest group of senior girls that I can remember," Stout said. "They have shown great leadership and dedication to the team."
Seventh-ranked Ankeny won 10 of the 12 events against No. 14 Mason City. The Hawkettes improved their records to 3-0 in the CIML Iowa Conference and 5-1 overall.
Ankeny competed in its home pool for the first time since Sept. 7.
"The team was glad to be home again after a number of road trips," Stout said. "The girls were anxious to get back to their own pool to race in front of a home crowd."
Ankeny's Gracie Lindaman won a pair of individual events. She took the 200 freestyle in a time of 2:02.57, then later captured the 100 freestyle in 55.71 seconds.
Lindaman also swam on two winning relays. She anchored the 200 freestyle relay, teaming up with Josie Parton, Caroline Walker and Sophie Loeffler to post a time of 1:44.02.
The Hawkettes later ended the meet by winning the 400 freestyle relay in 3:48.07. That team consisted of Parton, Lindaman, Anja Peck and Rachel Rolow.
The meet featured two extremely close races–both of them involving Walker. She won the 100 butterfly in a time of 1:01.06, edging Loeffler by .02 seconds.
Earlier, Parton out-touched Walker to win the 50 freestyle. Parton was clocked in 25.91 seconds, edging Walker by one-hundredth of a second.
Also posting victories for Ankeny were Rolow, Alexis Henning and Erica Peters. Rolow won the 200 individual medley in a time of 2:15.25, Henning took the 100 backstroke in 59.35 seconds, and Peters won the diving with 273.75 points.
Henning also swam on the winning 200 medley relay. She teamed up with Mariah Parton, Maddie Carleton and Riley Loeffler to post a time of 1:54.20.