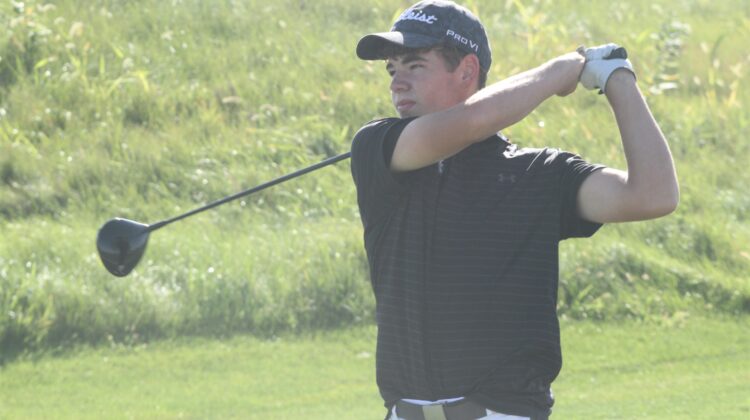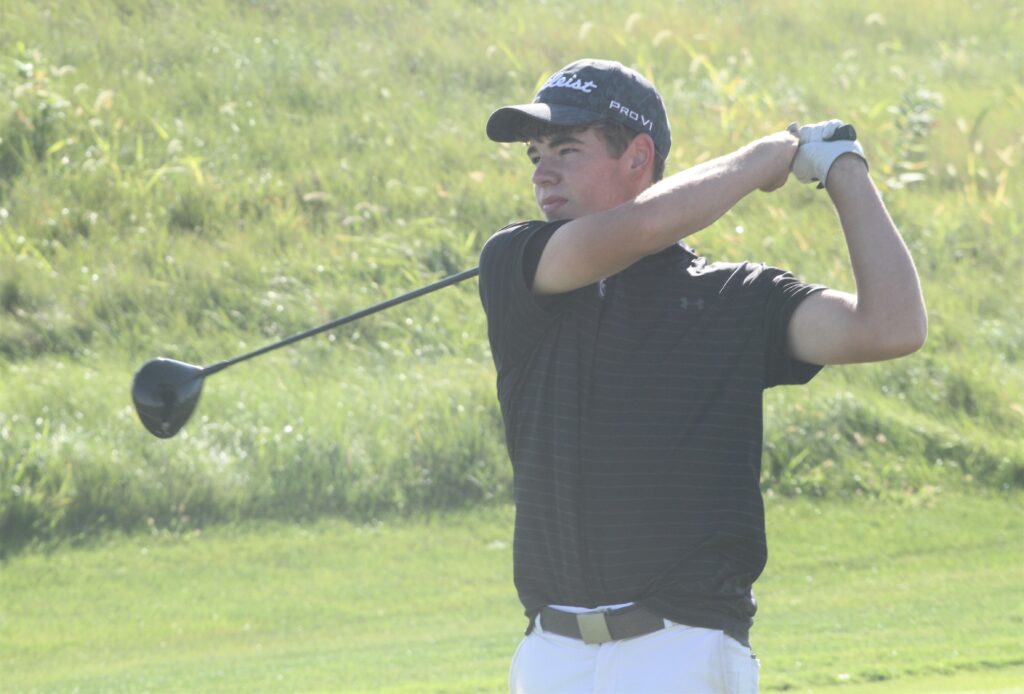 During the regular season, the Ankeny Centennial boys' golf team dominated the CIML Iowa Conference, defeating all six of its opponents to capture the league's dual-meet title.
On Tuesday at Otter Creek Golf Course, the seventh-ranked Jaguars were unable to complete a sweep of the conference championships.
No. 11 Marshalltown shot a 302 to win the Iowa Conference meet, edging Centennial by four strokes. The Bobcats avenged a two-stroke loss in a dual meet on Aug. 30 at Briarwood Golf Club.
"Our goal overall was to win both the regular and postseason conference trophy, but we came up a bit short today," said Centennial coach Rick Fee. "It was pretty windy today and we did take four scores under 80. They just happened to be a little higher than desired."
Waukee Northwest placed third in the seven-team field with a 311. Defending champion Ankeny was fourth with a 313.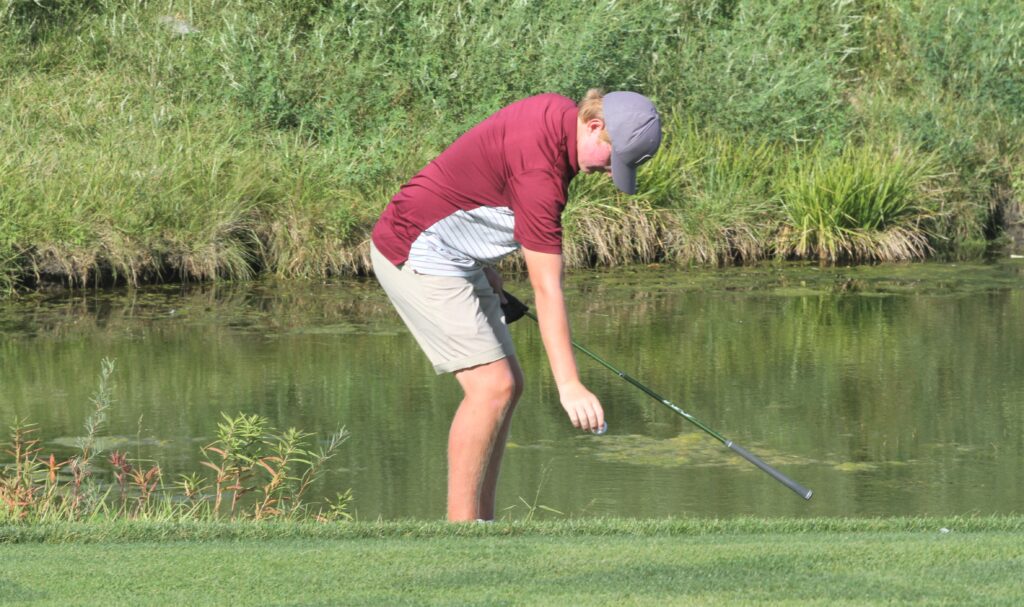 "I was happy with how the team played today," said Ankeny coach Mike Weddingfeld. "We shot our second-best score of the season and had three scores below 80 so the boys played well. We really played well on the back nine, shooting three 37s and a 38, so the team did a great job of hanging in and finishing strong."
Marshalltown's Grant Greazel carded an even-par 71 to earn medalist honors. He had three birdies on the day.
Centennial's Ethan King was the runner-up with a 74. He shot an even-par 36 on the front nine.
"The key for me was keeping the ball out of the wind, and really focusing on the greens because they were aerated," said King. "It isn't my best score, but it was for sure one of the best rounds I've had in terms of the conditions and competition."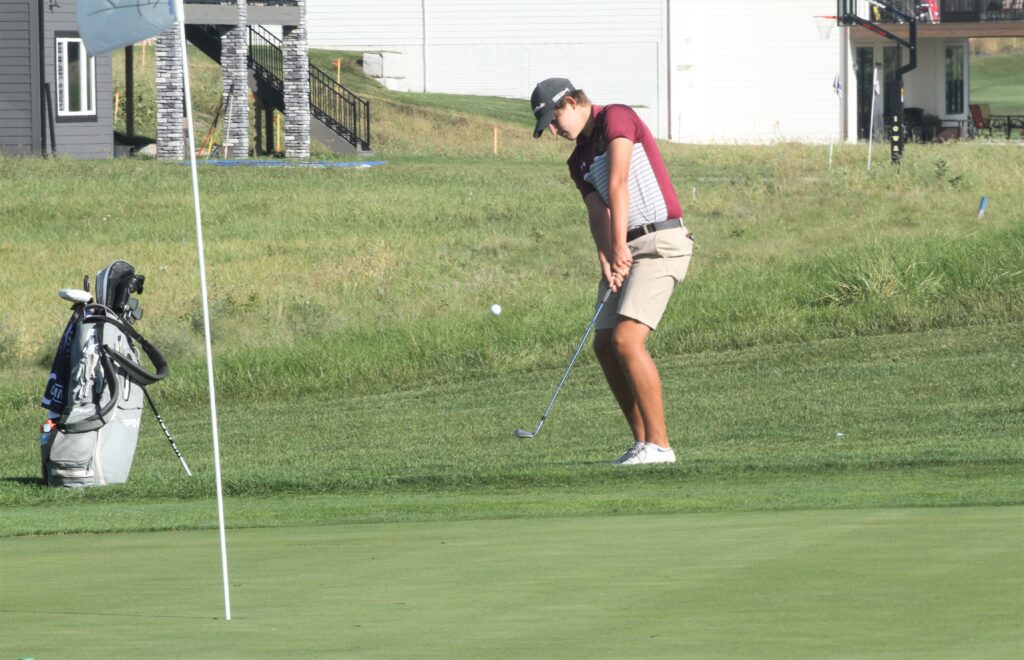 Ankeny's Drew Hensen placed third with a 75. He overcame a double bogey on the par-5, No. 3 hole.
"I was mostly happy with my round other than a few three putts and penalty strokes," Hensen said.
Kellen Welsch shot a 76 to place fourth for the Jaguars. Jack Winkel, Lawson Hachmeister and Ben Meier each fired a 78, and Caden Kelling added an 83.
"I was very pleased with the way Ethan and Kellen played today!" Fee said. "Their rounds kept us in the fight for first place. We are now focused on districts and trying to figure out who our top six will be for that event."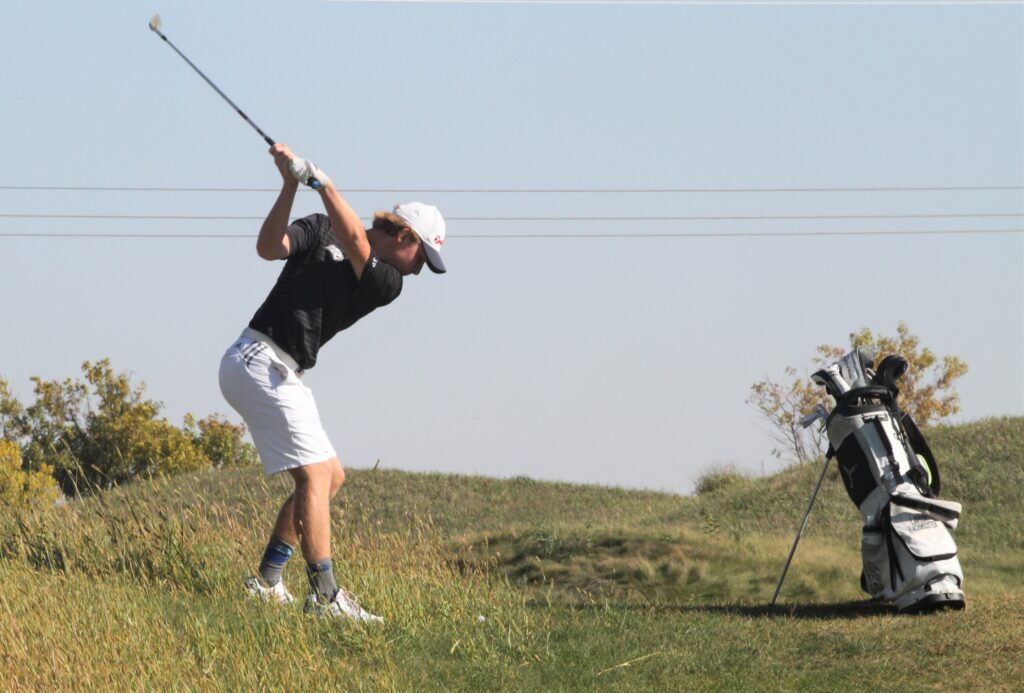 Avin Legg and Jacob Adams each carded a 79 for the Hawks. Jake O'Brien and Sam Parkinson each shot an 80, and Connor O'Brien finished with an 83.
"Sam finished his day with back-to-back birdies (on No. 13 and 14)," Weddingfeld said. "Our team effort was outstanding. The team was still talking about 'what if' as they were thinking back to a few missed putts or a penalty shot here and there so you always wish your scores were a little better but that is golf. I feel we are getting more consistent as a team and hope to take that into districts next week."
The Hawks will travel to Sioux City next Tuesday for a Class 4A district meet at Whispering Creek Golf Club. Centennial will play in a district meet at Veenker Golf Course in Ames.
"Jack and Lawson had tough rounds today, and we are learning to rely on everyone," King said. "I think we are going to peak at the right time."